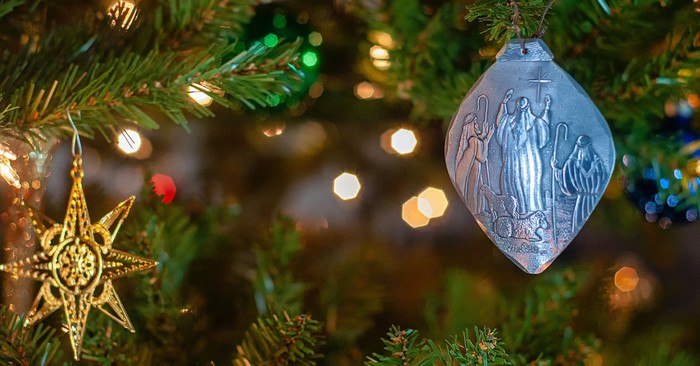 Jesus gave up everything: His position, His rights, His honor, His dignity, everything... so we could become everything God wanted us to be. And why did He do that? For joy!
For many families, reading Charles Dickens' A Christmas Carol on Christmas Eve is a tradition that goes back generations. It's a classic story that speaks to us through its unforgettable and timeless characters:
- the humble, hard-working Bob Cratchit
- the compassionate and patient nephew, Fred
- the ailing but ever-positive Tiny Tim
- the suffering, irredeemable ghost of Jacob Marley
Like the parables in the Bible that Jesus taught, these fictional characters can help us to understand spiritual lessons more easily. They remind us how the circumstances we encounter are not the most important elements of a happy life.
The tale is set in Victorian England and centers around the cranky old Mr. Scrooge--a hardened and covetous moneylender. It's Christmastime in London, and Mr. Scrooge is hating on life, people, and the whole idea of Christmas. Forget generosity, forget peace and goodwill toward men. Mr. Scrooge feels only contempt and annoyance toward the Christmas festivities.
His dismal life is suddenly upended when his dead business partner, Jacob Marley, appears as a ghost on Christmas Eve. Weighed down by suffering and the chains of his past life, Marley warns Scrooge to change or suffer the same ill fate. He announces that three spirits will soon visit: the Ghosts of Christmas Past, Present, and Future.
As they appear one by one, these spirits take Scrooge into visions of his bitter past, harsh and loveless present, and ultimately to a bleak future, where he discovers that at his death, no one mourns his passing. After this wake-up call, Scrooge completely changes his attitude toward life in general, people, and of course... Christmas.
Scrooge returns filled with the joy of being alive, reconciles with his nephew, becomes a patron and second father to Tiny Tim, and is ultimately loved and admired by the people of London. His life is so transformed that he declares, "I will honor Christmas in my heart, and try to keep it all year. I will live in the past, the present, and the future. The spirits of all three shall strive within me. I will not shut out the lessons that they teach."
How would you rate your "joy" level today? Would you be closer to "Bah, Humbug" or "Outrageous, Contagious Joy"? The dramatic, personal transformation of Ebenezer Scrooge can help us learn how to experience joy in the present and future... regardless of the past!
Lesson 1: Joy Requires the Right Focus
Scrooge made the mistake of focusing too much on his painful past--when his father abandoned him as a boy after the death of his mother, when his fiancée Belle left him because of his money obsession, when his beloved sister Fran died.
Scrooge lived his whole life focused on the wounds of the past. They took over his thoughts and filled his mind with pain and loss. And naturally, over the years, he became angry and cranky and hateful... until his wrong focus squeezed all the joy out of his life.
In the same way, when we focus too much attention on the past, we will miss seeing and experiencing the joy of the present. For example, most of us have camera phones that have pictures on them from years ago. Quite often we will have pictures in old albums that captured our lives at a previous, painful moment in time (like before a 100 lb. weight loss, before braces, before getting free from addiction). Many times, these pictures belong in the trash, because looking at them creates feelings of depression and discouragement; they can damage one's self-image and kill the joy of the hard-won battle.
Thank God that our phones come with delete buttons because some pictures are reminders of a past that needs to be forgotten. But how do you know what pictures are not worthy to be kept? What past memories are worthy of our attention? The Bible makes it clear:
Finally, brethren, whatever things are true, whatever things are noble, whatever things are just, whatever things are pure, whatever things are lovely, whatever things are of good report, if there is any virtue and if there is anything praiseworthy—meditate on these things. Philippians 4:8
So what are you focusing your attention on as you remember the past? The answer to that question will likely reveal why your joy level is in the Ebenezer Scrooge zone or the Buddy the Elf zone.
Good or bad, don't get too enamored by what is behind you; focus instead on the big, exciting, and marvelous plan of God for the days remaining in your future.
Forgetting what is behind and straining toward what is ahead... Philippians 3:13
In order to experience outrageous, contagious joy, we must have the right focus, put some things in the trash, and press delete.
Lesson 2: Joy Requires the Right Response
Ebenezer Scrooge had many unfortunate things happen to him early in his life. He became bitter and angry, selfish, and guarded. And he justified his joyless life by the misfortune he experienced those many years ago.
Clearly, we cannot always control what happens to us in life, but we can control our response to it. As Christians, we know that the proper biblical response to any offense must reflect Jesus Christ, and often entails giving up our "rights".
You must have the same attitude that Christ Jesus had. Though he was God, he did not think of equality with God as something to cling to. Instead, he gave up his divine privileges; he took the humble position of a slave and was born as a human being. When he appeared in human form, he humbled himself in obedience to God and died a criminal's death on a cross. Philippians 2:5-8
And the biblical response is usually the opposite of what our human nature wants!
If anyone slaps you on the right cheek, turn to them the other cheek also. And if anyone wants to sue you and take your shirt, hand over your coat as well. If anyone forces you to go one mile, go with them two miles. Give to the one who asks you, and do not turn away from the one who wants to borrow from you. "You have heard that it was said, 'Love your neighbor and hate your enemy.' But I tell you, love your enemies and pray for those who persecute you, that you may be children of your Father in heaven. Matthew 5: 39-45
What would Scrooge have experienced in life if he had learned how to forgive and move on? Or if he had released his obsession with money and given freely to others? His miserable loneliness is evidence that the natural, human response to offense steals our joy!
Lesson 3: Joy Requires Change
You can't expect to feel differently if you keep doing the same things.
As the story goes, when Mr. Scrooge was confronted by the three spirits and forced to own up to the mess his life had become--he radically changed. He realized that he had to change his focus in life and his response to circumstances. And he realized he had to change how he treated other people. When he made these changes, he transformed from being cranky and angry to being happy and joyful.
Could it be that you too are just one change away from experiencing outrageous, contagious joy? Simply put, nothing in life changes, including your joy, until you make the choice to change.
If you:
- want "rock hard abs"... don't stay sitting on the couch.
- want better health… don't pick up fast food on the way home from work.
- want a great marriage... don't put other people or interests before your spouse.
- want more knowledge... don't walk past the library.
So what change do you want to experience in the future? Do you want to be content and not have to worry about anything? What if your income could increase and you get a fresh start on your finances... get out of debt or own a home? Do you want to lose 20 pounds, stop smoking, increase your influence, put some fire back into your marriage, or get your degree?
The great news is that you can have those things, but, like Mr. Scrooge, you are going to have to make a change or two. "Better" won't happen until we dare to make the required changes, which if we ask, the Holy Spirit will make clear.
As for Mr. Scrooge, in order to experience outrageous, contagious joy, he had to break off his miserly and covetous relationship with money.
Do not withhold good from those to whom it is due, When it is in the power of your hand to do so. Proverbs 3:27
Scrooge's life had become miserable because he withheld the good that he was able to do for others, including for his loyal employee Bob Cratchit. But after learning about Tiny Tim's illness, Scrooge decided to pay for whatever medical care was necessary, which saved the boy's life.
It was this change--to do the good that was in his power—that had the greatest effect on Mr. Scrooge, and filled him with such joy. We also walk out our purpose when we display generosity toward others, as the Bible makes it clear that we are blessed to be a blessing. In fact, when we display radical generosity towards others, we are acting just like our Father.
Jesus gave up everything: His position, His rights, His honor, His dignity, everything... so we could become everything God wanted us to be. And why did He do that? For joy!
For the joy set before Him He endured the cross, scorning its shame, and sat down at the right hand of the throne of God. Hebrews 12:2
When we focus on the right things and let go of the pain of the past, when we respond to offenses in a godly manner, and when we do good to others, show kindness and bless, we will (like Jesus and our fictional Ebenezer Scrooge), experience outrageous, contagious joy!
Photo Credit: ©Robert Thiemann/Unsplash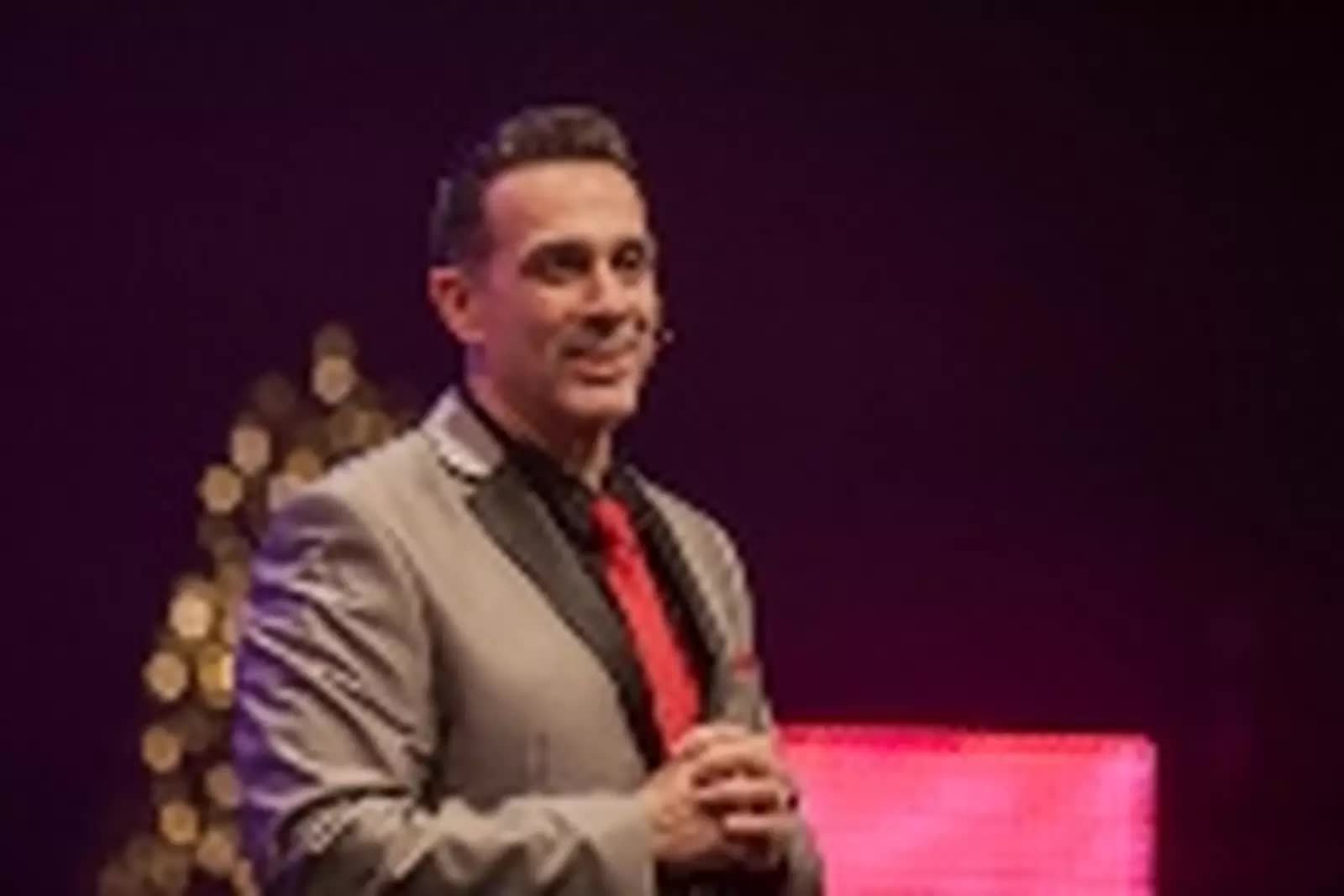 Frank Santora is Lead Pastor of Faith Church, a multi-site church with locations in Connecticut and New York. Pastor Frank hosts a weekly television show, "Destined to Win," which airs weekly on the Hillsong Channel and TBN. He has authored thirteen books, including the most recent, Modern Day Psalms and Good Good Father. To learn more about Pastor Frank and this ministry, please visit www.franksantora.cc. Photo by Michele Roman.
---
---