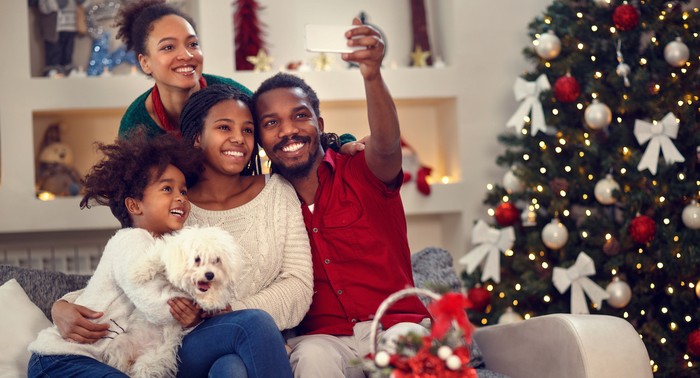 We often take for granted the people who support us, care for us, and love us unconditionally. The holidays are a perfect opportunity to appreciate them and show them how much they mean to us.
One of the most important aspects of Christian life is maintaining strong family and friend relationships. God created us to live in community with others and to reflect His love and grace to those around us.
The Bible teaches us that we are members of one body, the Body of Christ, and we should care for each other as we care for ourselves. Romans 12:10 says, "Be kindly affectioned one to another with brotherly love; in honor, preferring one another." We are also called to love one another as God has loved us and to show this love in our words and actions (1 John 4:7). By doing so, we honor God and glorify Him in the world.
Family and friends are worth investing in. They provide us with support, encouragement, comfort, and joy. They also challenge us to grow, forgive, serve, and share. They help us discover our gifts and talents and use them for God's purposes. Godly family and friends also remind us of our identity and value as God's children and our hope and future in Christ.
Why We Should Connect with Loved Ones During the Holidays
The holidays are a special time of the year when we celebrate our traditions, our values, and our relationships. It is important to stay connected with our family and friends during this season, especially in times of uncertainty and stress.
Here are reasons why we need to keep in touch with our loved ones during the holidays:
It is an avenue to express our gratitude and appreciation for their presence in our lives. We often take for granted the people who support us, care for us, and love us unconditionally. The holidays are a perfect opportunity to appreciate them and show them how much they mean to us.
Connecting with our loved ones during the holidays allows us to share our joy and happiness with them. The holidays are full of festive moments, cheerful activities, and delightful surprises. We can boost our positive emotions by sharing them with our family and friends, who can join us in celebrating and having fun.
The holidays can be a stressful and challenging time for some people, who may struggle with loneliness, financial difficulties, health issues, or other problems. We can show them compassion and kindness by reaching out to them during the holidays, offering our help and support, or simply listening to their concerns.
Our family and friends have much to teach us, especially the elders, who have lived through many seasons and situations. Spending time with them during the holidays is a perfect opportunity for us to benefit from their wisdom and experience by asking them for advice, listening to their stories, or learning from their skills.
The holidays are a perfect time to create new memories and traditions with our family and friends or to revive old ones. We can plan activities that suit our interests, preferences, and values, such as cooking, playing games, watching movies, or volunteering. We can also document these moments by taking photos, videos, or writing in journals.
By staying in touch with our family and friends during the holidays, we can deepen our relationships with them and enhance our sense of belonging. We can also express our feelings, share our thoughts, exchange gifts, or simply spend quality time together.
The holidays are also a time to heal any wounds or clear up any misunderstandings that may have occurred in the past with our family and friends. We can use this occasion to apologize, forgive, reconcile, compromise, and restore harmony and peace in our relationships.
Our family and friends are part of our history and culture, and they help us understand where we come from and who we are. We can honor our ancestors and heritage by celebrating the holidays in ways that reflect our traditions and customs but glorify God, or by learning more about our heritage from our relatives or friends.
Our loved ones can serve as a source of inspiration for us as they demonstrate their talents, achievements, passions, and values. We can both inspire and be inspired by them by sharing our future goals, dreams, plans, and aspirations, as well as encouraging them to pursue theirs.
Our family and friends are not only part of our past and present but also of our future. We can grow with them by supporting each other in our personal and professional development by challenging each other to improve ourselves, or by collaborating on projects or causes that matter to us.
How to Stay Connected with Loved Ones During the Holidays
Here are some ways you can stay connected with your loved ones during this festive season and share the love of God with them:
Plan ahead. If you know you won't be able to see your family and friends in person, schedule some virtual meetings with them beforehand. You can use video calls, phone calls, or online chat platforms to catch up, exchange gifts, pray together, or even watch a movie or a church service online. You can also send them cards, letters, or care packages to show them you are thinking of and appreciate them.
Be creative. There are many ways to make your virtual gatherings more fun and meaningful. For example, you can create a theme for each meeting, such as Christmas memories, New Year's resolutions, or favorite Bible verses. You can also play games, sing songs, tell jokes, or share stories that will make everyone laugh and smile. You can also surprise your loved ones with a special gift or a message that will touch their hearts.
Be supportive. Some people are stressed during the holidays, especially if they are going through a difficult time or have lost someone dear to them. You must be sensitive to their needs and emotions and offer them your support and encouragement. You can also share with them the hope and peace that you have in Christ and remind them of his promises and presence. You can also pray for and with them. Also, ask God to comfort and bless them.
Be grateful. The holidays are an opportunity to express gratitude to God and your family and friends. Thank God for his gift of salvation and his love and grace in your life. Thank your family and friends for their love, friendship, support, and generosity. Tell them how much they mean to you and how much you miss them. You can also thank them for the gifts they have given you or for the lovely things they have done for you.
Be hopeful. Don't let the distance or the circumstances discourage you or make you feel isolated from your loved ones. Remember that God is with you always and has good things in store for you. Remember that your family and friends love you and are looking forward to seeing you again. Also, bear in mind that the holidays are not the end but the beginning of a new year full of opportunities and blessings.
By following these tips, you can stay connected with your family and friends during the holidays and celebrate the true meaning of Christmas as a Christian. You can also share the joy of the Lord with them and make this season memorable for everyone.
Be Kind and Giving
As we approach the holiday season, we have a wonderful opportunity to show our love and gratitude to our friends and family. The Bible teaches us that God loves a cheerful giver and that we should do well to all people. 2 Corinthians 9:7 says, "Every man according as he purposeth in his heart, so let him give; not grudgingly, or of necessity: for God loveth a cheerful giver." What better way to celebrate the birth of our Savior than by following His example of generosity and kindness?
There are many ways we can express our care and appreciation to those around us. We can give thoughtful gifts that reflect their interests and needs. We can write heartfelt cards or letters that convey our feelings and blessings. We can spend quality time with them, listening to their stories and sharing our own.
We can offer practical help, such as cooking a meal, running an errand, or babysitting. We can pray for them, asking God to fill them with His peace and joy. By these acts of kindness and giving, we are not only making others happy but also glorifying God and honoring His name. We are also storing up treasures in heaven, where moth and rust do not destroy and where thieves do not break in and steal (Matthew 6:20). And we are creating lasting memories that will enrich our relationships and lives.
Galatians 6:9 reminds us: "And let us not be weary in well doing: for in due season we shall reap, if we faint not." Let us seize every opportunity to bless others with our words and deeds as we celebrate the greatest gift of all: Jesus Christ, our Lord and Savior.
Amen.
Photo Credit: ©iStock / Getty Images Plus - LuckyBusiness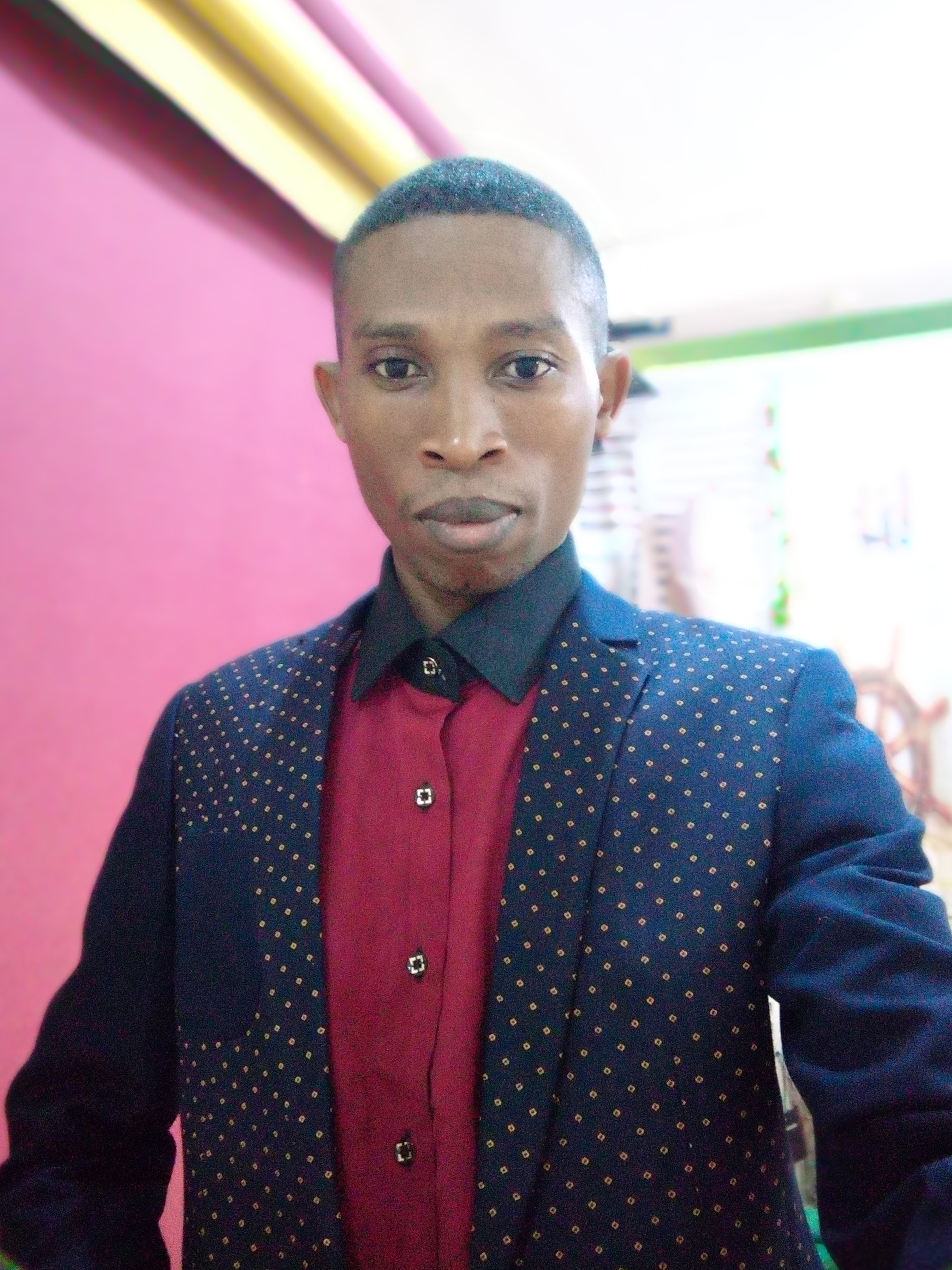 Emmanuel Abimbola is a creative freelance writer, blogger, and web designer. He is a devout Christian with an uncompromising faith who hails from Ondo State in Nigeria, West Africa. As a lover of kids, Emmanuel runs a small elementary school in Arigidi, Nigeria.
---
---