How to Honor Sanctity of Life Day: Choosing Life Everyday
Scripture points out how choosing life begins with the words we communicate to ourselves, family, friends, our community, and the world at large. Our words concerning life influence not only our own choices for life but also the choices of those who hear and read our words.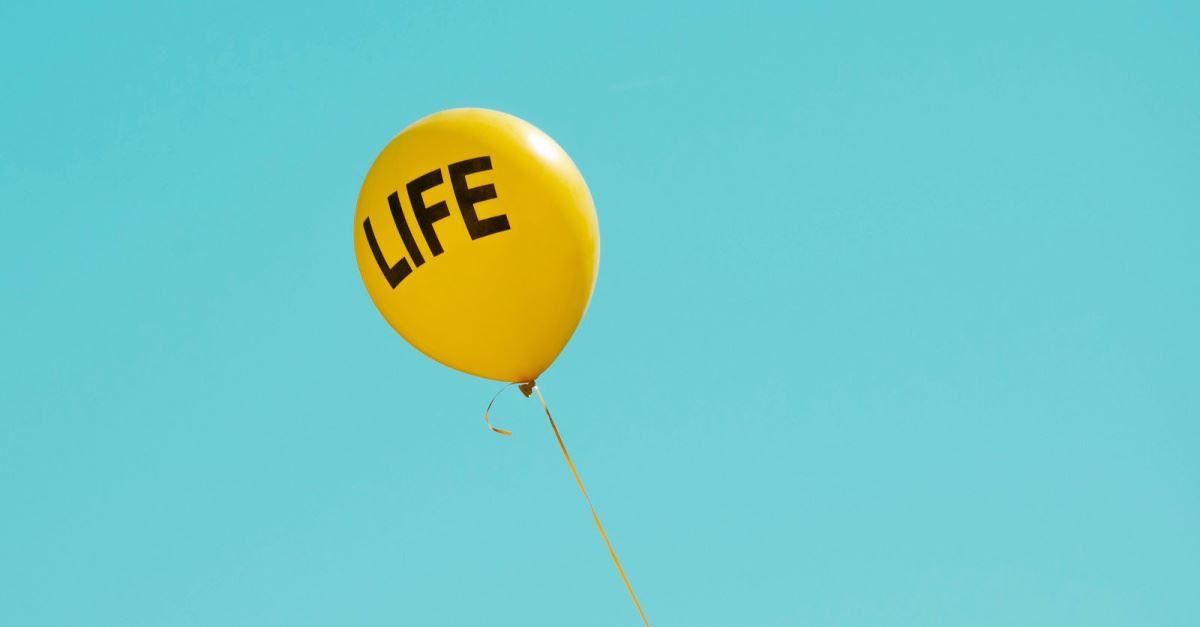 January 19, 2020 is Sanctity of Life Day. It's a day set aside to commemorate God's priceless gift of life.
President Ronald Reagan first issued a proclamation designating January 22, 1984, as National Sanctity of Human Life Day. Since then Christians continue to observe a day each year to honor life, to remember the millions of lives taken through abortion, and to re-commit to protecting life at every stage.
God chooses life each day and urges us to do so, too. As written in Deuteronomy 30:19, God has set life and death before us and calls us to choose life.
So how is this possible to actively choose life on a daily basis? Proverbs 18:21 explains how "The tongue has the power of life and death, and those who love it will eat its fruit."
Scripture points out how choosing life begins with the words we communicate to ourselves, family, friends, our community, and the world at large. Our words concerning life influence not only our own choices for life but also the choices of those who hear and read our words.
Photo Credit: © Unsplash
Explain Where Life Originates
Lovingly explain how life began for mankind. Offer biblical insight to individuals who may not know where life originates.
Scripture describes how life comes from God. Genesis 1:27 states, "So God created mankind in His own image, in the image of God He created them; male and female He created them."
Explained in even more detail, "Then the Lord God formed a man from the dust of the ground and breathed into his nostrils the breath of life, and the man became a living being" (Genesis 2:7).
However people choose to believe various theories other than the Bible for the origin of human life. Where life is considered random, rather than created by a living, loving God, it is devalued, considered of little worth, and disposable.
But we can choose to take every opportunity to lovingly communicate truth from God's Word about the sanctity of life. To explain to others how our amazing Creator formed us in His image and breathed His breath of life into us.
Talk of How God Has A Purpose for Every Life
With God, every life is planned. "Your eyes saw my unformed body; all the days ordained for me were written in your book before one of them came to be" (Psalms 139:16).
However, well-known voices in our present-day culture are boldly speaking out in celebration of abortion. Strong words are being spoken, touting what they perceive as the benefits and rewards of having an abortion, in an effort to influence peoples' viewpoints, justify their choices, and gain public support.
Human Coalition, an organization devoted to saving the unborn, notes how the abortion industry purposely uses clinical terms like embryo, fetus, and potential life to remove a baby's humanity.
Sadly, as Historian and author of American Amnesia, Jerry Newcombe writes, "Tragically, millions of women will be deceived into thinking that abortion is a solution to their unwanted pregnancy. They'll have an abortion, only to regret it for the rest of their lives. (Some of the most ardent pro-life advocates today are women who have had abortions. They often volunteer untold hours in pro-life pregnancy centers.)"
Newcombe explains how abortion on demand came to the United States through "Roe vs. Wade" (1973), noting how, "Before she died, the 'Roe' in this case, Norma McCorvey, became a pro-life activist and tried in vain to get the case overturned."
With hearts of compassion towards those who are being deceived, we as Christians can choose life every day with our words, recognizing how individuals are being lied to about the sacredness of life.
Like the classic holiday film It's A Wonderful Life portrays, one person's life has the potential to affect the lives of their family and community for the better. Only God knows the wonderful ways our world would have been impacted by the lives of the babies aborted, the ones never given the opportunity to be born.
Still, we can talk about how God has a purpose for every life. "'For I know the plans I have for you,' declares the Lord, 'plans to prosper you and not to harm you, plans to give you hope and a future.'" (Jeremiah 29:11).
Speak Life into Situations
It's vital for us to be aware of how the conversations we have with our families, friends, co-workers, and community, as well as what we express on Social Media and more, influence those around us.
With the rise in suicides and euthanasia through assisted suicide, it's more important than ever for us to speak life into situations, especially because the world is teaching that death is the more compassionate solution to sorrow, pain, and suffering.
Jesus spoke life into situations. As described in John 11:25, "Jesus said to her, 'I am the resurrection and the life. The one who believes in me will live, even though they die.'"
As a hospice chaplain my husband ministers to patients facing end-of-life issues, speaking words of life to them, understanding God loves and values people at every stage of their life.
During the end of my father's life, we offered encouraging words assuring him how much he meant to us, and how his life had extraordinary value to God and to his family.
Along with praying and speaking life into his situation, we let Dad know his life was still inspiring and encouraging his children, grandchildren, extended family, friends, and more, by how he was faithfully living out his life each day.
Like Jesus, we can choose every day to speak life into the situations around us.
Tell How God Works through Life's Weaknesses
During the years my Mom was living out her life with Alzheimer's disease, there were people who believed her life no longer had any purpose, meaning, or was worth living. Some even considered her already gone.
Thinking it's better to end weakness in others, rather than walking through weakness with them, people are missing out on experiencing God's love and grace that comes through caring for individuals during their weakest and most vulnerable moments
But amazingly, God ministered to me through my Mom's weakness. Even when her speech became increasingly jumbled, there were still times God spoke to me through her words.
In caring for her, I discovered how her weaknesses didn't cause me to love her less but more, helping me realize how God loves us through our weaknesses, too. As my love deepened for my Mom, issues hidden away in my heart began to melt away, and with the softening of my heart also came more understanding of God's heart towards me.
During challenging times, we can find comfort in trusting God is at work, shaping us through life's difficult stages. "Yet you, Lord, are our Father. We are the clay, You are the potter; we are all the work of Your hand." (Isaiah 64:8)
With our words, we can choose to tell others how God truly does work all things together for good in our lives (Romans 8:28), even through times of weakness, sorrow, pain, loss, and suffering.
Let Your Voice Be Heard
Proverbs 31:8, encourages us to speak up for those who cannot speak for themselves, to be a voice for their rights. Likewise, Ephesians 5:15,16 urges us to be very careful how we live, not as unwise but as wise, making the most of every opportunity.
In response, we can choose life every day by telling whoever will hear us how every person's life is of immeasurable value to God, who willingly paid the price to give us His life (1 Corinthians 6:20).
Choose life by telling how God has a heart for the weak and broken and hears their cries (Psalm 22:24). We can let them know that even in their weakest moments of life, from before they were born in the womb until they leave this earth, their lives are treasured by God (Deuteronomy 26:18).
As Jesus explained, "Are not two sparrows sold for a penny? Yet not one of them will fall to the ground outside your Father's care. And even the very hairs of your head are all numbered. So don't be afraid; you are worth more than many sparrows" (Matthew 10:29-31).
---
Lynette Kittle is married with four daughters. She enjoys writing about faith, marriage, parenting, relationships, and life. Her writing has been published by Focus on the Family, Decision, Today's Christian Woman, kirkcameron.com, Ungrind.org, StartMarriageRight.com, and more. She has a M.A. in Communication from Regent University and serves as associate producer for Soul Check TV.
Comments