Maybe, like me, you've spent holidays such as Christmas and New Year's miles away from your family and friends. If so, you may relate to some of my experiences in facing homesickness during the holidays.
Homesickness is often defined as a longing for one's home when away from it. It can occur all year round, yet holidays have a way of stirring it up even more so.
Holiday songs like "I'll Be Home for Christmas," "Have Yourself A Merry Little Christmas," "Blue Christmas," and "White Christmas" address some of the feelings we experience being far away from loved ones during the holidays.
Still, Psalm 61:2 reminds us that no matter where we are during the holidays, we can call out to God to help lift us up at times when we are feeling low. "From the ends of the earth I call to you, I call as my heart grows faint; lead me to the rock that is higher than I."
© Getty Images/tommaso79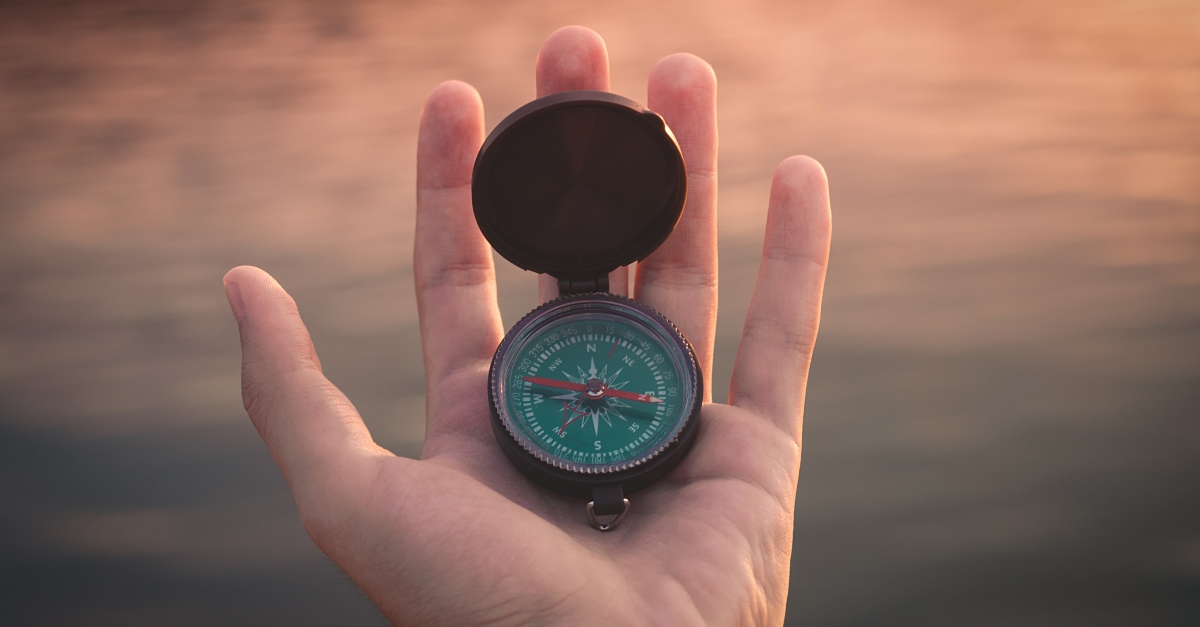 Where My Homesickness Began
Feelings of homesickness started early in my life and in close proximity to home. As a child, just the anticipation of an outing or trip away from my parents caused me to experience homesickness.
So I'm no stranger to feeling its constant, unbearable sadness and longing to be home, along with experiencing many tears, lack of appetite, and sleepless nights of missing family and home.
Whether my first night at church camp or staying at my grandma and grandpa's house only a couple of hours away from home, its effects hit me hard. The first night at camp I was ready to come home, wondering why I was there when I could have been home enjoying air-conditioning, my Mom's sugary ice tea, and fun TV. Needless to say, I didn't return in the following years.
At my grandparent's house, I pleaded with them to call my Dad and ask him to please, please pick me up after the first night of a planned one-week stay.
© Unsplash/Aron Visuals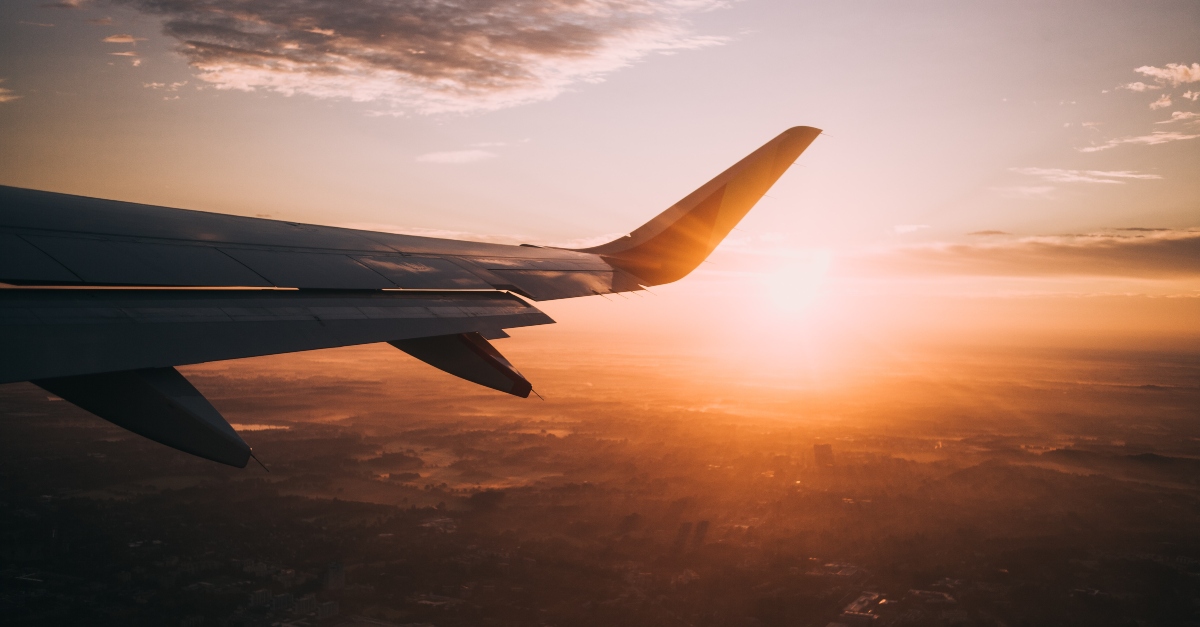 Feeling Homesick during Life Changes
Like my childhood feelings of homesickness at camp and grandma's house, feeling homesick isn't always based on being a far distance away, sometimes it's just a life change that can find one missing home, like going away to college or getting married.
When my husband and I first married, we lived only a couple miles from my mom and dad. Yet the homesickness felt of leaving my parent's home where I spent evenings with them and saw them each morning, was overwhelming.
Still when living in Alaska, Hawaii, California, Florida, Texas, and more, being almost 4,000 miles away from my hometown at times, caused me much homesickness over the years.
During those times when feelings of homesickness sought to overtake me, I found great comfort in the words of Psalm 139:7-10: "Where can I go from Your Spirit? Where can I flee from Your presence? If I go up to the heavens, You are there; if I make my bed in the depths, You are there. If I rise on the wings of the dawn, if I settle on the far side of the sea, even there Your hand will guide me, Your right hand will hold me fast."
So my heart is especially sympathetic to those who experience the longing for home. After years of dealing with severe bouts of homesickness, below are five keys to help face its sorrowful attacks during the holidays.
© Unsplash/Nils Nedel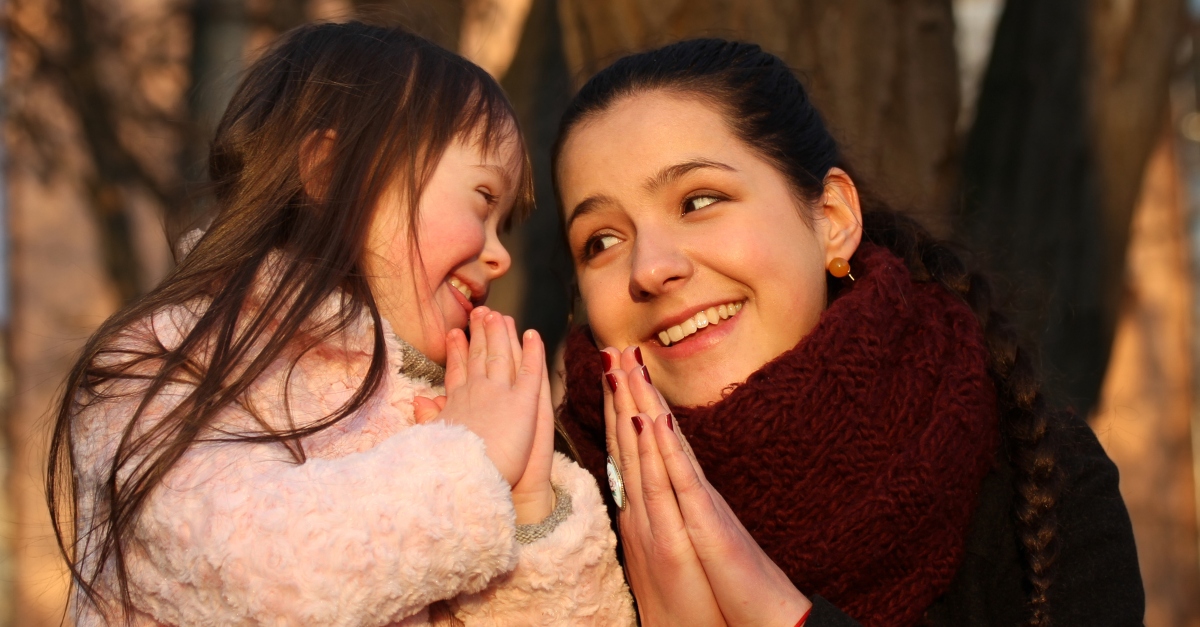 1. Pray and Ask Others to Pray
In the midst of our homesickness, we can pray and ask God to free us from its sorrowful emotions. We can ask Him to strengthen, comfort, and fill us with His joy. As Scripture explains, "When anxiety was great within me, Your consolation brought me joy" (Psalm 94:19).
Homesickness tries to rob us of joy and keep us from experiencing all God has for us in our new situation. Ephesians 6:18 offers us guidance in how to respond to its onslaught: "And pray in the Spirit on all occasions with all kinds of prayers and requests. With this in mind, be alert and always keep on praying for all the Lord's people."
Sometimes we feel like we have to hide our homesickness because others might not understand, but we can also ask others to pray for us. Often talking and sharing with others, gaining their prayer support and words of comfort in our struggles, can help us in working through it.
Photo Credit: © Getty Images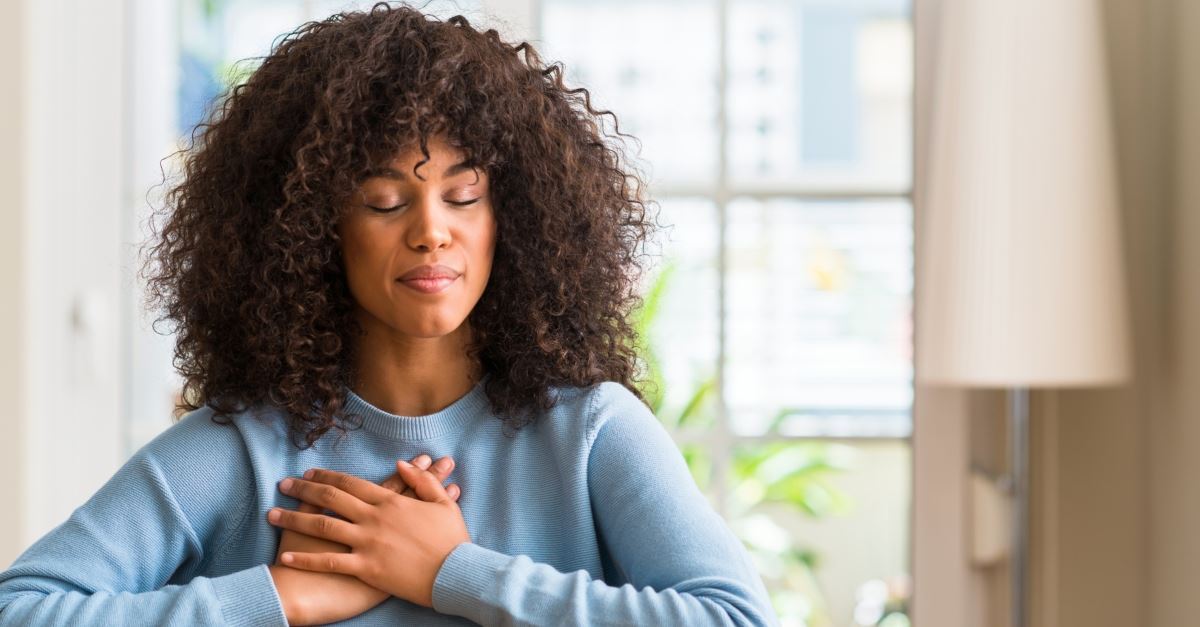 2. Draw Near to God
Even when our family and friends may be far away, God is near and longs for us to draw nearer to Him. As we wish to be nearer to our loved ones, He desires us to be nearer to Him.
James 4:8, urges us to come and draw near to God, explaining that when we do, He will come near to us. Psalm 73:28 also affirms how it's good to be near God. Likewise Psalm 145:18 assures us "The Lord is near to all who call on Him, to all who call on Him in truth."
In our homesickness despair, as Psalm 55:17 states, we can call out to God knowing He hears us. "Evening, morning and noon I cry out in distress, and He hears my voice.
In doing so, we are drawing nearer to Him. We can also draw close to God by delving into His word for comfort and encouragement. If unsure of where to begin in Scripture, the Psalms are a good place for a troubled heart to start reading. Like Psalm 130:5 encourages, we can put our hope in His word.
Photo Credit: © Getty Images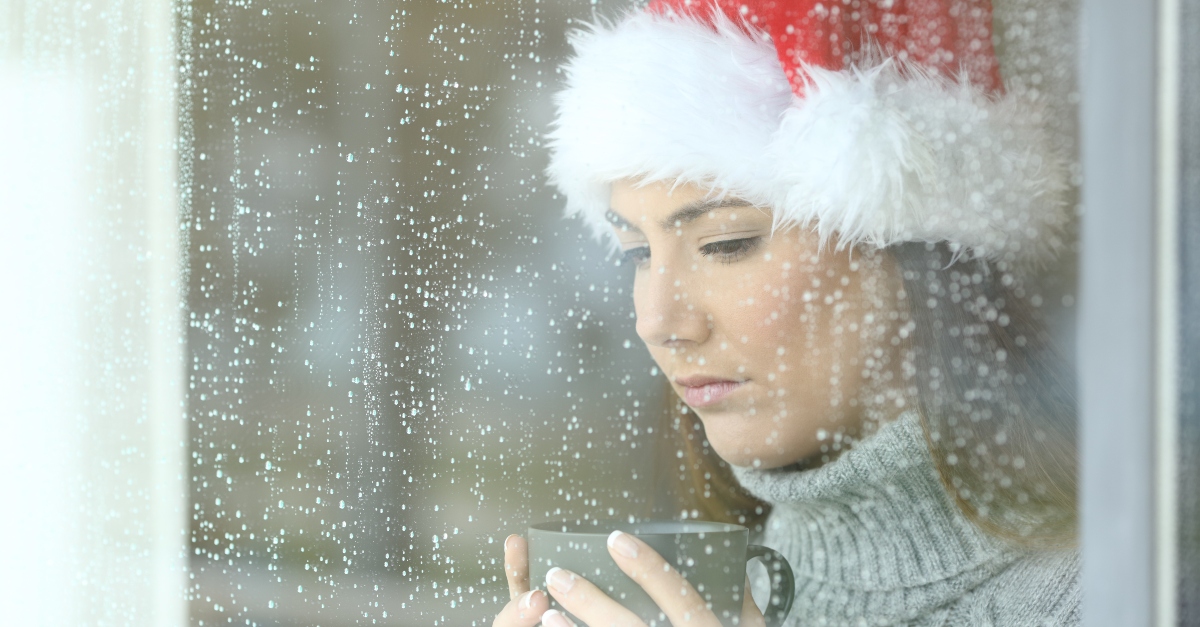 3. Surrender Our Holidays to God
Like the popular song "Let It Go," feelings of fear, which sometimes gets mingled with homesickness, can keep us stuck in the past and missing the new possibilities ahead of us.
Philippians 3:13 encourages us to let go of what lies behind and look forward to what lies ahead of us. We can choose to let the sorrow, regret, and disappointment of being away from home go.
In doing so, we can look to God for His peace, rest, and hope during the holidays, as Psalm 62:5 assures us, "Yes, my soul, find rest in God; my hope comes from Him."
Instead of holding on tight to the sorrow of being away from home, wishing we were someplace else, we can surrender our holidays to God. We can ask Him to help us through the season, to lead us and guide our steps in the days ahead, trusting He is with us as we lean on His strength when we start to slip into sadness.
We can remind ourselves that "The Lord is my strength and my shield; my heart trusts in Him, and He helps me. My heart leaps for joy, and with my song I praise Him" (Psalm 28:7).
© Getty Images/Antonio Guillem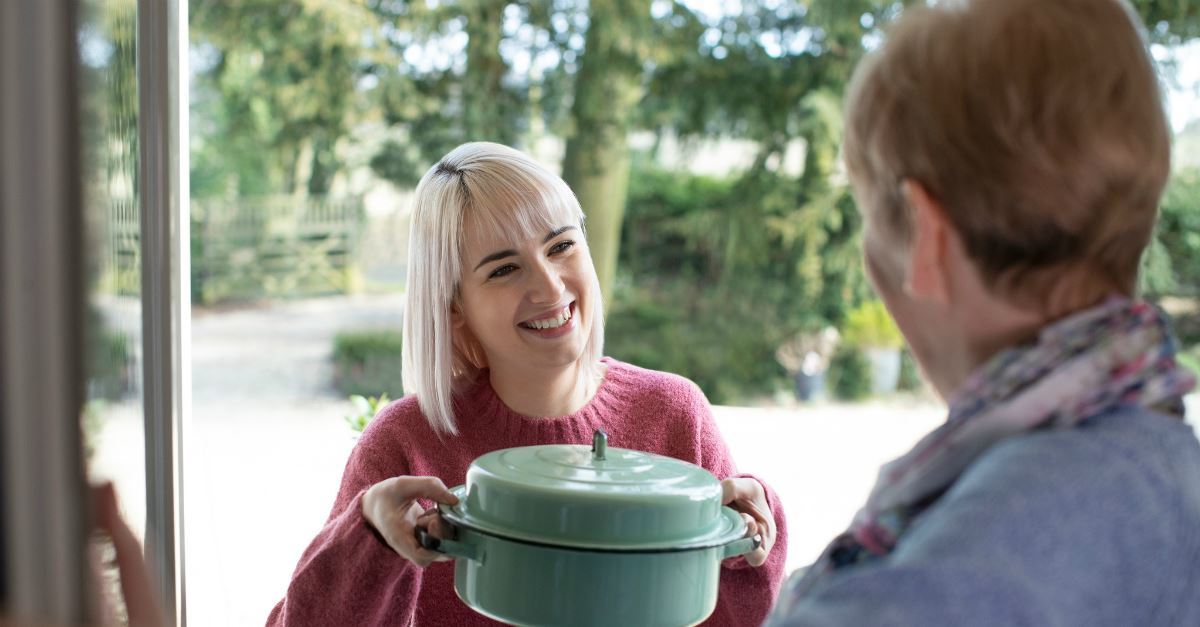 4. Reach Out to Others
Reaching out to others during times of homesickness helps us to take the focus off our selves. 1 Thessalonians 5:11 urges to, "Therefore encourage one another and build each other up, just as in fact you are doing."
Whether it's just spending time together, planning an event, or helping others with holiday details, reaching out helps to redirect our thoughts so it's not all about us.
During our time of living in Alaska, my homesickness was at an all-time high. Thankfully, wonderful couples and families from our church reached out to us in so many practical and thoughtful ways through the holidays, inviting us to their homes and surrounding us with God's love and comfort. Their amazing holiday hospitality during these years still warms our hearts.
So consider how others near you may be experiencing homesickness, too. Looking beyond ourselves gives us the opportunity to offer comfort to them in the ways God is comforting us. "… who comforts us in all our troubles, so that we can comfort those in any trouble with the comfort we ourselves receive from God" (2 Corinthians 1:4).
Photo Credit: © Getty Images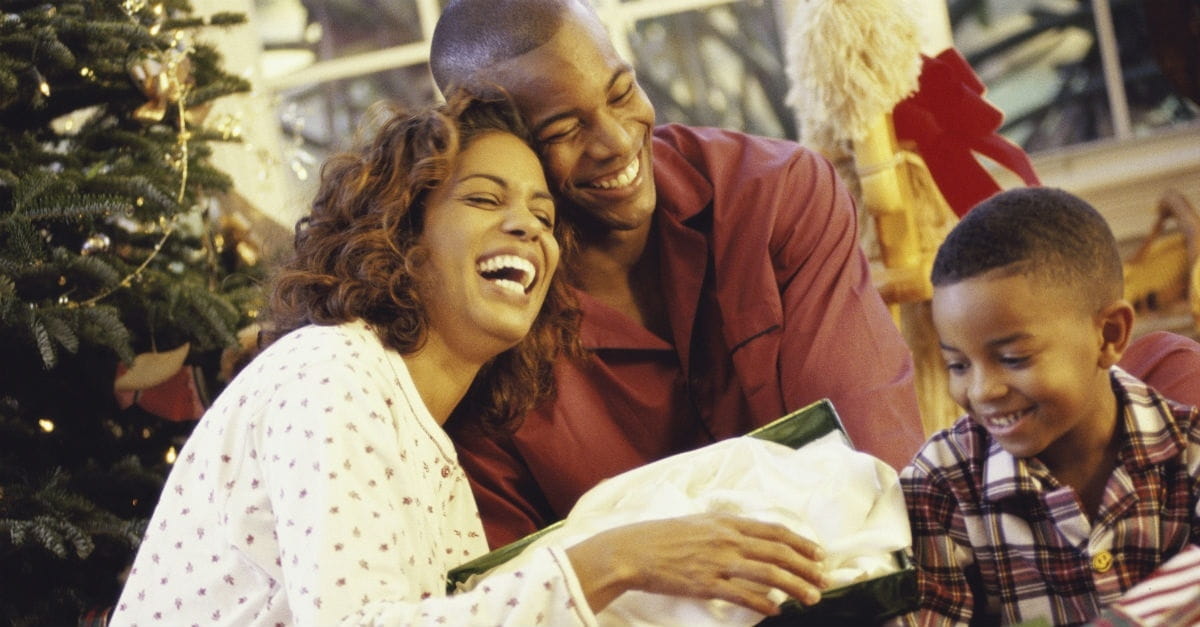 5. Celebrate Old and New Ways
Family traditions are wonderful and can offer comfort and joy to a homesick heart. So even when we can't be with everyone we love, we can still celebrate in our favorite ways.
Also with today's technology, we can find ways of celebrating traditions with family and friends, such as opening gifts and singing Christmas carols together, via video calling.
It's also good to be open to celebrating in new ways so the joy we experience in the holidays isn't so tied to past traditions that we can't enjoy new ones.
Because we couldn't spend most holidays with our parents, siblings, and grandparents, being apart helped us learn how to enjoy the holidays wherever our family was located, to see the beauty of the holidays wherever we were living.
Over the years we've celebrated in Florida's warm, balmy climates set among lighted palm trees as well as on Alaska's frozen tundra under skies decorated with the Northern Lights. In Hawaii we walked among red poinsettias planted all around us.
All these experiences we would have missed if we hadn't opened ourselves up to new holiday traditions.
---
Lynette Kittle is married with four daughters. She enjoys writing about faith, marriage, parenting, relationships, and life. Her writing has been published by Focus on the Family, Decision, Today's Christian Woman, kirkcameron.com, Ungrind.org, StartMarriageRight.com, and more. She has an M.A. in Communication from Regent University and serves as an associate producer for Soul Check TV.
Photo Credit: © Getty Images
---