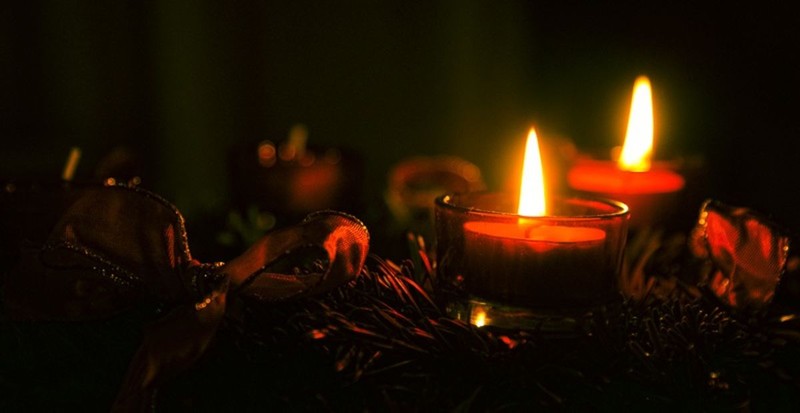 Advent Scripture Readings - Celebrate Each Day with a Bible Verse
Brannon Deibert

SEO Editor
Rejoice in the Word of God as you countdown the days to Christmas. Celebrate each day of Advent with a scripture reading from this collection of Bible verses!
Rejoice in the Word of God as you countdown the days to Christmas. Celebrate each day of Advent with a scripture reading from this collection of Bible verses!
The weeks of Advent call us to take some time away from the frantic preparations of the holiday season and to peacefully meditate on the blessing of Christ's birth in Bethlehem 2000 years ago. The Bible readings arranged below relate to the Advent themes of anticipation, light in the darkness, and the arrival of the promised Messiah. May they bring you joy and warmth! 
Advent Scripture Readings for 2018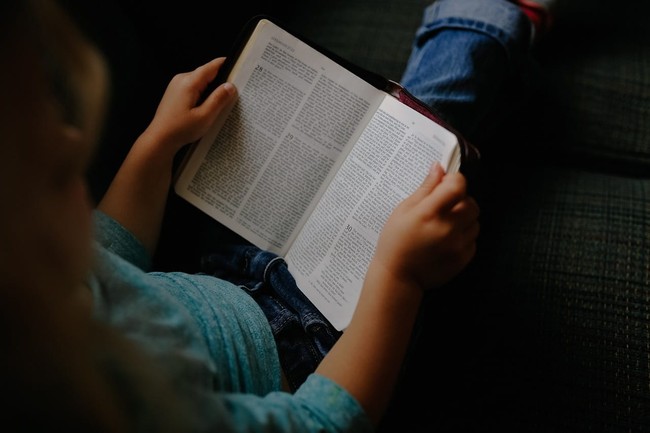 December 2: Jeremiah 29:11
For I know the plans I have for you, declares the Lord, plans for welfare and not for evil, to give you a future and a hope.
December 3: James 1:17
Every good gift and every perfect gift is from above, coming down from the Father of lights with whom there is no variation or shadow due to change.
December 4: Luke 12:15
And he said to them, "Take care, and be on your guard against all covetousness, for one's life does not consist in the abundance of his possessions."
December 5: Matthew 2:2
Saying, "Where is he who has been born king of the Jews? For we saw his star when it rose and have come to worship him."
December 6: Micah 5:2
But you, O Bethlehem Ephrathah, who are too little to be among the clans of Judah, from you shall come forth for me one who is to be ruler in Israel, whose coming forth is from of old, from ancient days.
December 7: Luke 12:33-34
Sell your possessions, and give to the needy. Provide yourselves with moneybags that do not grow old, with a treasure in the heavens that does not fail, where no thief approaches and no moth destroys. For where your treasure is, there will your heart be also.
December 8: Zechariah 9:9
Rejoice greatly, O daughter of Zion! Shout aloud, O daughter of Jerusalem! Behold, your king is coming to you; righteous and having salvation is he, humble and mounted on a donkey, on a colt, the foal of a donkey.
December 9: Luke 2:8
And in the same region there were shepherds out in the field, keeping watch over their flock by night.
December 10: John 1:14
And the Word became flesh and dwelt among us, and we have seen his glory, glory as of the only Son from the Father, full of grace and truth.
December 11: Matthew 2:11
And going into the house they saw the child with Mary his mother, and they fell down and worshiped him. Then, opening their treasures, they offered him gifts, gold and frankincense and myrrh.
December 12: Acts 20:35
In all things I have shown you that by working hard in this way we must help the weak and remember the words of the Lord Jesus, how he himself said, 'It is more blessed to give than to receive.'"
December 13: Isaiah 7:14
Therefore the Lord himself will give you a sign. Behold, the virgin shall conceive and bear a son, and shall call his name Immanuel.
December 14: Luke 6:38
Give, and it will be given to you. Good measure, pressed down, shaken together, running over, will be put into your lap. For with the measure you use it will be measured back to you."
December 15: Luke 1:46-47
And Mary said, "My soul magnifies the Lord, and my spirit rejoices in God my Savior,
December 16: Matthew 6:33
But seek first the kingdom of God and his righteousness, and all these things will be added to you.
December 17: Romans 6:23
For the wages of sin is death, but the free gift of God is eternal life in Christ Jesus our Lord.
December 18: Matthew 1:23
"Behold, the virgin shall conceive and bear a son, and they shall call his name Immanuel" (which means, God with us).
December 19: Isaiah 11:1
There shall come forth a shoot from the stump of Jesse, and a branch from his roots shall bear fruit.
December 20: Esther 9:22
As the days on which the Jews got relief from their enemies, and as the month that had been turned for them from sorrow into gladness and from mourning into a holiday; that they should make them days of feasting and gladness, days for sending gifts of food to one another and gifts to the poor.
December 21: Luke 2:10
And the angel said to them, "Fear not, for behold, I bring you good news of great joy that will be for all the people.
December 22: Luke 1:14
And you will have joy and gladness, and many will rejoice at his birth,
December 23: Matthew 1:21
She will bear a son, and you shall call his name Jesus, for he will save his people from their sins."
December 24: Luke 2:11-14
For unto you is born this day in the city of David a Savior, who is Christ the Lord. And this will be a sign for you: you will find a baby wrapped in swaddling cloths and lying in a manger." And suddenly there was with the angel a multitude of the heavenly host praising God and saying, "Glory to God in the highest, and on earth peace among those with whom he is pleased!"
May these advent scriptures bring you comfort and joy. We wish you a very Merry Christmas with your loved ones!
Also, check out this awesome video from BibleStudyTools: 5 Verses to Prepare Your Heart for Christmas!
---
This article is part of our larger Christmas and Advent resource library centered around the events leading up to the birth of Jesus Christ. We hope these articles help you understand the meaning and story behind important Christian holidays and dates and encourage you as you take time to reflect on all that God has done for us through his son Jesus Christ!
What is Christmas? Understanding History, Origin and Traditions
Christmas Eve History and Traditions
The History of Santa Claus: Origin of St. Nicholas & Christmas Traditions
When Was Jesus Born? History of December 25th
Where Was Jesus Born? 5 Things to Know about Bethlehem
The Birth of Jesus: Bible Story and Scripture Verses
Why Gold, Frankincense, and Myrrh Were Given to Baby Jesus
What is Advent: Definition & Meaning Behind Christmas Tradition
Advent Wreath & Candles - Understanding the History, Meaning, and Tradition
The History and Meaning of the Advent Calendar
Christmas Bible Verses & Scripture Story
Christmas Prayers
Photo credit: ©Thinkstock
Comments
---
---