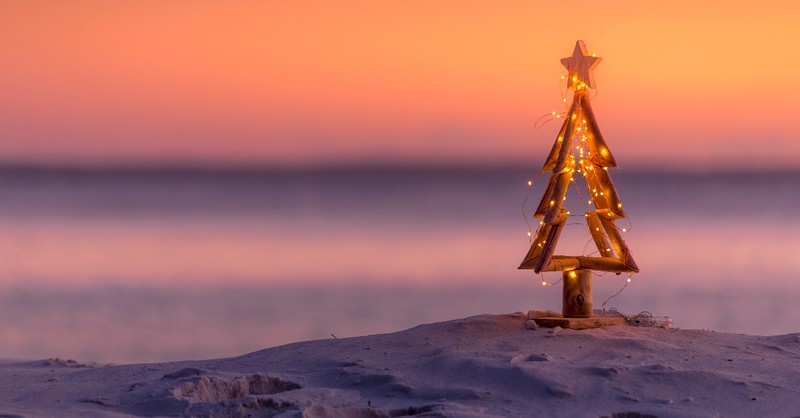 A Christmas Meditation to Welcome Wonder Back to Your Season
Meg Bucher

Writer and Author
We find our peace in Christ, alone. Not people, ourselves, or anything this world can offer. He is our all in all.
"For the Son of Man came to seek and to save the lost." — Luke 19:10
The Advent season anticipates the coming of Christ. Jesus came for the lost. This year has been a challenge for many around the globe, but the one change we can all make to bring the wonder back to the entire Christmas season isn't in the shopping, the cooking, or the merrymaking, but rather something in the way Jesus came to earth and lived—something we so easily forget how to do each day. In this Christmas meditation, remember whose Jesus is, who you are, and marvel at the miracle of God's plan in action for your eternal joy.
Do You Know Who You Were Meant to Be?
We seek and search for confidence in this world. Society clamors self-care and self-help. Slogans abound to love ourselves and be ourselves. Love has nothing to do with self. Love is self-less. Love crashed into this atmosphere and gave up every comfort readily available for other people. For His people. Confidence is rooted in Christ Jesus, in His sacrifice and in who He is, and Whose we are. The one change we can make this Christmas to bring back wonder is selflessness. Not only in charitable donations and lending a helping hand in our communities and around the world, but in knowing who we are. Do we know who we are? We are not random beings on a discovery mission to find out who we are. We are intentional, created in the very image of God. And everything we need to know about ourselves flies off the pages of Scripture, and the notes of nature.
Photo Credit: © Getty Images/lovleah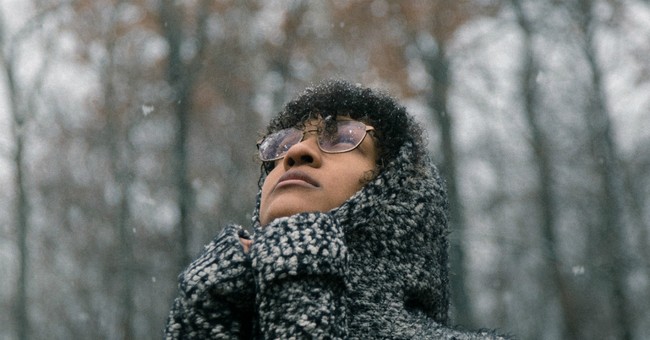 The Way to Live According to the Christmas Story
Jesus walked this earth and died on the cross for others, not Himself. He is glorified in heaven, with the Name that is Above all Names, because He is selfless. He is pure love, grace, and mercy. He is Light and Living Water. Selflessness expresses our love for Christ, and His work in our hearts and lives. From a lack of self-centeredness comes a well-spring of confidence, firmly rooted in He who does not shift or change.
God is rock-solid in His purposes and promises. Christmas is the story of our rescue and redemption, the beginning of our adoption into the family of God. Jesus came, not just for those who were looking to be saved, but for the lost, who didn't even know what they didn't know. "If a man has a hundred sheep, and one of them as gone astray, does he not leave the ninety-nine on the mountains and go in search of the one that went astray?" Matthew recorded Jesus teaching, "And if he finds it, truly, I say to you, he rejoices over it more than over ninety-nine that never went astray" (Matthew 18:12-13). Many of us can attest to going astray without realizing just how lost we had become. Or, maybe we undoubtably knew we were in need of rescue.
What Is It You Were Truly Made For?
David sang out to God, "O Lord, you have searched me and known me!" (Psalm 139:1) We are intimately known by Almighty God. "For you formed my inward parts;" David acknowledged, "you knitted me together in my mother's womb" (Psalm 139:13). God is the source and giver of all life. It is by His authority a first breath is taken, and a last is exhaled. Nothing happens in our lives or our world unknown to God. All-knowing and everywhere simultaneously, He has given us life to bring glory to His name. To work for His Kingdom on earth, and join Him, through Christ, for eternity.
We are intentionally created and set in our generations. "I praise you, for I am fearfully and wonderfully made," David sang, "Wonderful are your works; my souls knows it very well" (Psalm 139:14). Our souls know God before we acknowledge Him intellectually. We are created to crave relationship with our Father in heaven.
Photo Credit: © Unsplash/Jakob Owen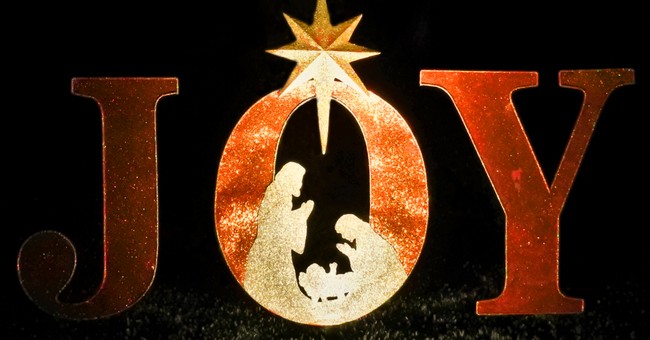 How Does God Express His Joy in You and Love for You?
A complete understanding of our Triune God is beyond our human limitations, yet He comes incredibly close to us, in our heartbreak and pain, through tough seasons and impossible circumstances. He shares in the joyful worry-free moments and pinnacle celebrations, and knows the soft spots in our hearts, minds, and souls. He loves every bit of us so much, He made a way for us to escape the painful consequence of sin. In the greatest expression of love there has been or will ever be, God sent His Son to earth to suffer for us. The picturesque scene of shepherds and angels, and kings following a blinding bright star isn't the first time Jesus stepped onto the scene of Scripture. This was God's plan all along.
John began his gospel account by reminding us exactly who Jesus is: "In the beginning was the Word, and the Word was God. He was in the beginning with God. All things were made through him, and without him was not any thing made that was made. In him was life, and the life was the light of men. The light shines in the darkness, and the darkness has not overcome it" (John 1:1-5). Jesus, God the Son, knows us, too. He knew us when He chose to carry out His Father's will, leaving the comforts of heaven for birth on earth in a stable. To suffer the pain of this world, and die a painfully unjust death on a cross.
How Do We Live in God's Joy and Truth?
Nothing has been made without Jesus. Through Him, all things were made. He knew us as God knit us, and He takes us by the hand to lead us into new life washed in Light and Living Water as we accept salvation through Him. The Holy Spirit dwells in us the moment we embrace Jesus' sacrifice for our lives, and from that moment on we are never without Him again. The Spirit fuels our strength, discerns our prayers and thoughts, guides our lives as a beacon of wisdom and truth, and nudges our hearts in conviction as we continue to grow in sanctification. This life, which Jesus died for us to live to the full, is characterized by peace and love, forgiveness and grace. He flows in and out of us with the power of Niagara Falls, yet speaks to us as gently as a bubbling brook. Supernatural, divine, mighty, and miraculous.
Jesus' Story Is God's Intended Story for Your Life
Selflessness is our story. This is who we are. Children of the One True God. Triune, mysterious, mighty, and sovereign. The pages of Scripture were divinely penned for us to find, read, digest, and embrace. God encourages, admonishes, and guides us through the relevance of an ancient text that has become the most widely read book in the world. The Christmas story is much more than a cute manger scene. Christmas is the story of the power of God coming to earth to save His children.
This Christmas, let's aim to make it about who Jesus is, and Whose we are. If all we do each day is sit and spend time in prayer with Him, it will prove to be enough. Because the more time we spend with He who is the way, the truth, and the life, the more we recognize Whose we are. Day by day, let's become selfless. More Jesus, less of us. Let that be our Christmas wish, and the wonder will surely follow. We will never get to end of the mystery that is our God. He is breathtakingly compassionate in His love for us, not wanting one to perish. Bring on the wonder, and let the love of Jesus, the sweet babe born to Mary under the breathtakingly bright star to the tune of a choir of angels, flow through us with power and majesty. We find our peace in Christ, alone. Not people, ourselves, or anything this world can offer. He is our all in all.
Photo Credit: © Getty Images/Citysqwirl.jpg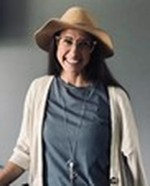 Meg, freelance writer and blogger at Sunny&80, is the author of "Friends with Everyone, Friendship within the Love of Christ," and "Surface, Unlocking the Gift of Sensitivity," She writes about everyday life within the love of Christ. Meg earned a Marketing/PR degree from Ashland University but stepped out of the business world to stay at home and raise her two daughters, which led her to pursue her passion to write. She has led a Bible Study for Women and serves as a Youth Ministry leader in her community. Meg, a Cleveland native and lifelong Browns fan, lives by the shore of Lake Erie in Northern Ohio with her husband, two daughters, and golden doodle.
Comments
---
---