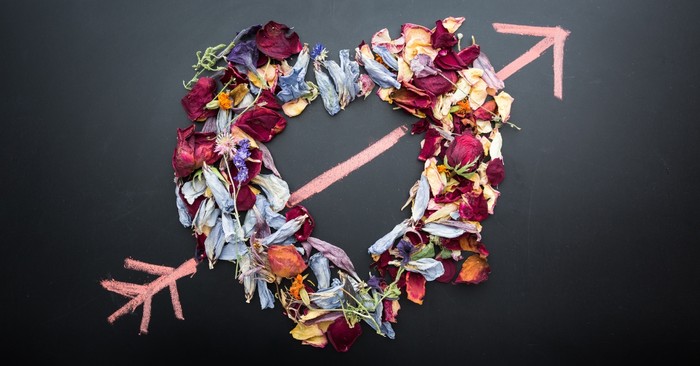 Just as God takes care of the flowers of the field, so He will also take care of us.
Flowers are beautiful creations of God that come in a myriad of colors, designs, and shapes. They bring life to the hills, the valleys, and our homes. With Valentine's Day approaching, there is no better time to talk about flowers than right now! Do you have a favorite flower? My personal favorites are daisies, snapdragons, and wildflowers. No matter which flower is your favorite, it is beautifully and wonderfully created by the Creator of our souls.
Check out seven beautiful Bible verses about flowers to bring a hint of Valentine's bloom into your heart:
"The next day Moses entered the tent and saw that Aaron's staff, which represented the tribe of Levi, had not only sprouted but had budded, blossomed and produced almonds" (Numbers 17:8). This Old Testament passage mentions the blossoming of flowers and almonds on Aaron's staff. The budding and flowering of Aaron's staff attested to the fact that God has chosen Aaron to be the priest over all Israel. In the present-day, 21st century, the flowering or lack of flowering does not indicate God's choosing of his children. Rather, God wants all people to come to know Him. While the blooming of the flowers and almonds testified to God's divine election of Aaron to be the priest over Israel, we all have access to spiritual growth through Christ Jesus.
"And why do you worry about clothes? See how the flowers of the field grow. They do not labor or spin. Yet I tell you that not even Solomon in all his splendor was dressed like one of these. If that is how God clothes the grass of the field, which is here today and tomorrow is thrown into the fire, will he not much more clothe you—you of little faith?" (Matthew 6:28-30). In this passage from the New Testament, Jesus is speaking the truth that we must not worry. Just as God clothes the grass of the field, so He will also clothe us and provide us with what we need. This is a beautiful reminder of the providence of God and His faithfulness. Each time you see a flower, remind yourself that you don't need to worry. God has everything under control and He works out everything in conformity to His will (Ephesians 1:11; Romans 8:28). We can trust Him because He loves us. Just as God takes care of the flowers of the field, so He will also take care of us.
"Consider how the wildflowers grow. They do not labor or spin. Yet I tell you, not even Solomon in all his splendor was dressed like one of these" (Luke 12:27). Similar to Jesus' words in Matthew's Gospel, Luke 12:27 also highlights this connection between flowers and the providence of God. Jesus is telling us that the flowers do not labor or spin, yet no one, not even Solomon, is as beautifully dressed like one of these wildflowers. If God clothes the flowers in such radiant beauty, then how much more are we already clothed in radiant beauty? God has made each of us wonderful and beautiful (Psalm 139:13-16). Just like there are flowers with different colors, designs, and shapes, humans are beautiful with an amazing array of skin tones, shapes, and features. Every person is beautiful because God made us just as He wanted us to be.
"Flowers appear on the earth; the season of singing has come, the cooing of doves is heard in our land" (Song of Solomon 2:12). This passage from Song of Solomon is so beautifully written it can bring tears to a person's eyes. The Song of Solomon is a love story, a romance between a man and woman. Within the second chapter of Song of Solomon, the woman refers to herself as "a rose of Sharon" and "a lily of the valleys," and her husband refers to her as "a lily among thorns" (Song of Solomon 2:1-2). Song of Solomon displays beautiful imagery of the love between a husband and a wife, and it is also symbolic of the love Christ has for the Church. It can be easy to forget how much God loves us until we search out His love in the Bible. In God's eyes, we are as beautiful (and even more beautiful) than a rose or a lily. Flowers appear each spring, and they eventually fade away, but the beauty of God's people never fades.
"The life of mortals is like grass, they flourish like a flower of the field; the wind blows over it and it is gone, and its place remembers it no more" (Psalm 103:15-16). The Psalmist wastes no time speaking truth about the brevity of life. Earthly life is short compared to eternity as this Psalm points out. Each human being's life is as short as a flower that gets blown away and is remembered no more. When we remember this truth in our daily life, it will affect how we live. Each day could be our very last day on earth, and we should make it count. Our lives are meant to be lived in service to God. Our lives are as quick as the rising up of a flower or as quick as a fleeting shadow (Psalm 144:4). Christians need to understand that this very day could be our last day on earth. Rather than causing feelings of anxiety or worry, knowing today could be our last day should lead us to motivation and the desire to serve God every day of our lives.
"But the rich should take pride in their humiliation—since they will pass away like a wildflower" (James 1:10). This is another New Testament truth from the book of James. Again, this verse is talking about the brevity of life. James is telling us here that the rich, just like the poor person, will too pass away like a wildflower. The rich have no advantage over the poor because all people, whether wealthy or poor, will eventually die. Just as quickly as the flowers pass away, so will mankind pass away. Similar to Psalm 103:15-16, we need to make each day count for the Lord. Instead of "wasting time," God wages us to use each second to make a difference for Him.
"They spring up like flowers and wither away; like fleeting shadows, they do not endure" (Job 14:2). In Job 14:2, Job is referring to, yet again, the brevity of life. In this passage, Job is telling us that people spring up like flowers and wither away. No matter how well we take care of ourselves, we will not live forever in our earthly bodies. No medicine, diet, or amount of exercise can spare a person from the day of death. We spring up like flowers, and just like flowers, we blow away and do not endure forever. People can only live forever in Heaven if they place faith in Christ as their Savior and Lord (John 3:16-17).
Flowers & Valentines
With all these mentions of flowers throughout the Bible, it can allow us to shift our perspective and maximize our definition of Valentine's Day. According to American culture, Valentine's Day is focused on exchanging cards, chocolates, and flowers with our loved ones. Most times, Valentine's is celebrated between a boyfriend and a girlfriend or a husband and a wife; however, spin-offs like "Galentines" allow friends to come together to celebrate their friendship.
However, you choose to celebrate Valentine's this year, make sure you remember the great love of our Lord Jesus Christ. Allow this beautiful yet fleeting reality of flowers to maximize the way you love your family, friends, and Savior.
Photo Credit: ©Unsplash/Denise Johnson
---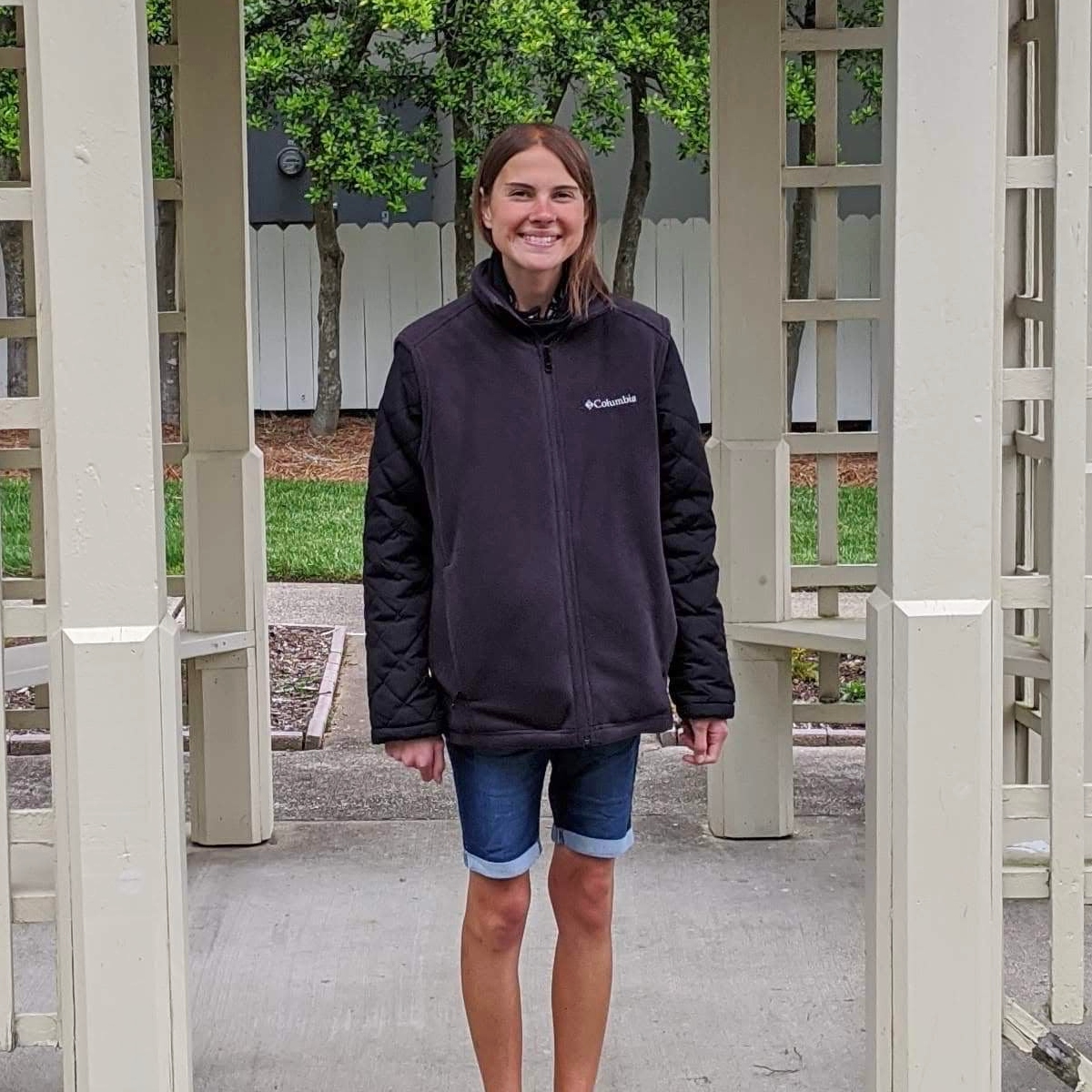 Vivian Bricker loves Jesus, studying the Word of God, and helping others in their walk with Christ. She has earned a Bachelor of Arts and Master's degree in Christian Ministry with a deep academic emphasis in theology. Her favorite things to do are spending time with her family and friends, reading, and spending time outside. When she is not writing, she is embarking on other adventures.
---
---