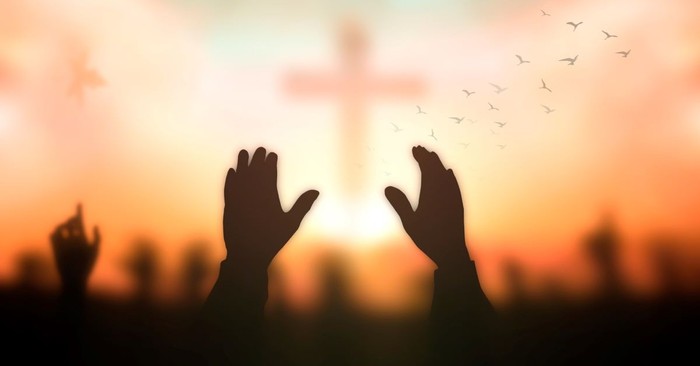 While your willingness to help in church ministry is vital to the church's function, there may be additional ways to minister on Easter Sunday. Easter Sunday normally receives more attendees than just the average Sunday morning. The pastor and his staff may try to make it a unique experience.
If you do not currently have a ministry and would like to find a way to plug into your church, here are six ways to serve this Easter Sunday:
1. Prayer Team
A great way to serve during Easter is to be on call in case someone needs you to pray with them. Many churches have visitors, some of which are unbelievers, attend their Easter services. Sometimes church members invite family, friends, and even coworkers to come to church with them before they eat dinner. In some cases, it's the first time this person has even been to church. If they are moved or inspired by the sermon or special music, they may want to pray and accept the Lord into their lives. There's no better day to receive new life than the day we celebrate Jesus' death and resurrection. Ask the pastor if you can join the prayer team and minister to the people who may be visiting your church for the first time this Easter Sunday.
2. Easter Photos
If you are great with cameras or photography, many families love to have special photos taken in their Easter Sunday attire. Offer to do this for free and take each family's group photo. You can take them outside or inside using a church wall as a backdrop. Agree to edit and give away the photos for free as part of your church's ministry. People will delight in having their photo taken at Easter time wearing their Sunday best. Photo shoots are expensive, and you'd be doing these families a great service by offering to take their family photos free of charge. Prior to taking their photo, have each family member exchange their e-mail address. For unbelievers who only come once, or for families who are looking for a permanent church home, it allows you to keep in touch with them throughout the year. This may help convince them to return on a regular basis because of your e-mail.
3. Special Song
Since Easter is a special service, the pastoral staff may be looking for someone to sing a special song. "My Redeemer Lives" by Nicole C. Mullen and the classic hymn "Because He Lives" are both great choices to sing to commemorate the celebration of Jesus' resurrection. If you cannot sing, ask your pastor if he will instruct the worship team to sing some special songs for Easter Sunday. Most worship teams do a great job of mixing both traditional hymns and contemporary favorites, but having someone sing a solo in the middle of the service will help give churchgoers a unique experience they'll never forget.
4. Scripture Reading
Another great way your pastor might break up the traditional service format and create a unique experience is by having congregation members come up and read a certain Scripture. Sometimes they will choose to have them read the different accounts of Jesus' resurrection. Volunteer to be one of the people who reads the Scripture. Sometimes having a different voice go to the pulpit and speak from the Word of God makes it come alive in a new way. If the pastor is not planning on hosting a Scripture reading, ask if he'd consider allowing people to do this. It's a great way to get the congregation involved and for the Scripture to be heard fresh.
5. Social Media
One of the great advantages of living in the technological age is the ability to live stream services. If your church live streams their services each week, volunteer to be the person who promotes it on social media. Gather a team of people who are willing to post the service after it's done uploading. Use various social media platforms like Facebook, Instagram, etc., so the message can get to as many people as possible. For the Easter service, this is especially helpful for those who may not be able to get out of their home and celebrate with their family. It is beneficial to them to celebrate Jesus' resurrection from the comfort and safety of their home.
Additionally, you can add captions to the pastor's sermons so people who are hard of hearing can hear each word. For pastors who speak rapidly, this is especially helpful to the elderly person who might have trouble following along with the service. You can also add the Bible verses the pastor uses if it's not on the screen. This will help people who are watching from home to follow along. Although they may not be able to be there in person, they can be there in spirit and experience the same great service you do. Social media touches lives not only in the United States but also in Canada and around the world. We never know the impact our service may have on those who need it most. Your ability to use technology in an effective way can help bring alive Scripture and allow people to see Scripture with new eyes.
6. Decorations
Easter, whether it is scheduled before or after the beginning of spring, celebrates new life, a new birth, and new growth. This may require extra special decorations to celebrate this year. Because of COVID restrictions, this may be the first Easter celebration some people have gotten to experience. Decorate your church with some style!
Some churches may want to deck their church out with flowers, wreaths, and other decor that remind people that spring and new life are on their way! Ask to volunteer to donate flowers or arrange the flowers on the altar, or put wreaths on the walls to get people thinking about spring.
You can also choose to put some flowers in between each pew or on the end of each aisle for an extra special accessory. Be sure to follow the pastor's instructions and decorate without becoming too cluttered or gaudy. Adding new life to the church decor with flowers and live wreaths might brighten someone's spirits who is feeling down this Easter. Additionally, for those churches that have crosses that adorn their walls, the church may want to add a white robe around the cross to remember that Jesus is no longer on the cross.
Easter is a special time of year when people of all ages like to come out and celebrate Jesus' powerful resurrection. Your service may make Easter celebration extra special for someone who is a first-time guest or struggling with their faith and needs some encouragement. The flowers you donate, the song you sing, or your ability to live stream the church service using social media may touch a life. Rejoice that part of the joy of heaven will be meeting all the people whose lives you touched whom you never met. Give a little of yourself this Easter season, and you will find you are blessed more richly than you ever thought possible and touch more lives than you ever imagined.
Photo Credit: ©GettyImages/Boonyachoat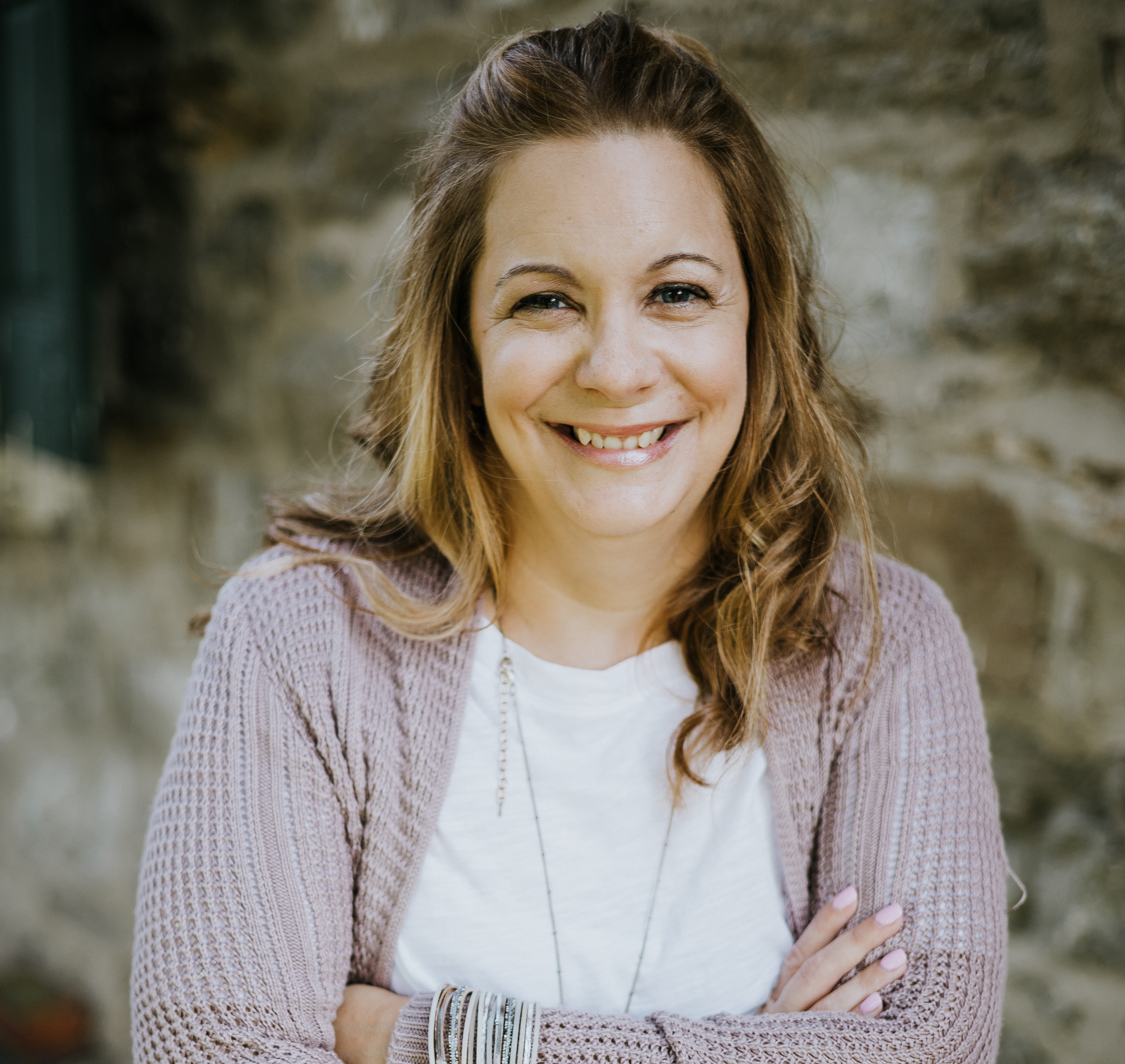 Michelle S. Lazurek is a multi-genre award-winning author, speaker, pastor's wife, and mother. She is a literary agent for Wordwise Media Services and a certified writing coach. Her new children's book Who God Wants Me to Be encourages girls to discover God's plan for their careers. When not working, she enjoys sipping a Starbucks latte, collecting 80s memorabilia, and spending time with her family and her crazy dog. For more info, please visit her website www.michellelazurek.com.
---
---