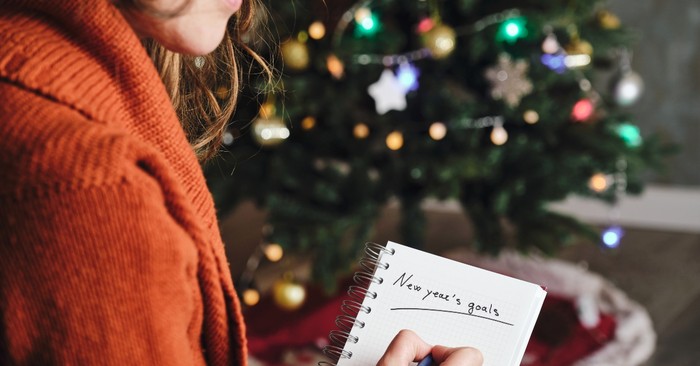 Plus
But what if it's not actually failure? What if not meeting a goal or "resolution" was simply… living? We're never going to do anything perfectly and consistently, which is why we need grace in the first place!
People tend to fall into two categories—those who love making New Year's resolutions and those who despise them. If you love them, you're probably the type of person who thrives on achievement, enjoys making lists, and planning events. If you despise New Year's resolutions, then you're most likely the type of person who is easily overwhelmed, struggles with feeling guilty, and likes to "wing it" more than plan their day.
I feel like I vary between both based on the year! Sometimes, I'm in full-on productivity mode (maybe to an unhealthy extreme!) and make all kinds of goals about exercise, work, and writing. Sometimes I meet the goals, sometimes, I don't, and then the next year rolls around. That's when I get gun-shy and think I shouldn't set myself up for failure again. It feels like a never-ending cycle.
But what if it's not actually failure? What if not meeting a goal or "resolution" was simply… living? We're never going to do anything perfectly and consistently, which is why we need grace in the first place!
When we're aware of our shortcomings, we tend to keep our eyes fixed more firmly on Christ—the only perfect one.
Whether you make an official resolution or not this year, there are always goals that we should aim for as Christian women. These are not goals doused in striving, guilt, or legalism, but rather, a step further in our sanctification to becoming more like Christ. Of course, we want that. The key is remembering these "resolutions" don't live and die by our own effort, but by the Holy Spirit working in us.
Ephesians 3:20-21 (ESV) "Now to him who is able to do far more abundantly than all that we ask or think, according to the power at work within us, 21 to him be glory in the church and in Christ Jesus throughout all generations, forever and ever. Amen."
Regardless of where you fall on the like 'em or hate 'em scale, here are five New Year's resolutions you'll love to keep:
1. Show Grace
Grace is a beautiful thing—and you should start by resolving to show more grace to yourself. It's hard to love others the way we're called to when we're not loving ourselves and walking in our true identity as daughters of the King. How can we go easy on our neighbor who wrongs us when we're constantly so hard on ourselves? I know a woman who is absolutely beautiful, but every time I'm around her, she berates herself for the bit of weight she's gained over the past year after a major health battle. She's not showing herself grace, and it makes me sad. She's worthy of it! Start with asking the Lord to help you extend grace to your own heart and for your shortcomings, remembering that as believers, we're forgiven through the blood of Christ. Why are we so hard on ourselves when God has forgiven us? After you show yourself grace for your failings, ask the Holy Spirit to help you extend grace, love, and mercy to those around you.
John 13:34 (ESV) "A new commandment I give to you, that you love one another: just as I have loved you, you also are to love one another."
1 Peter 4:8 (ESV) "Above all, keep loving one another earnestly, since love covers a multitude of sins."
2. Be Joyful
This can be so hard. It's much easier to let our fears, anxieties, and worries consume us than it is to let our light shine in the darkness. But being joyful is a necessary part of our well-being, both emotionally and physically. Remember—joy and happiness aren't always the same thing. Happiness tends to be centered around our circumstances, which are always changing. When we get a raise or an unexpected bonus at work, we're happy, right? But when we get fired and are suddenly faced with many uncertainties about the future, we can still have joy—even though we're definitely not happy about what happened!
Think of joy as a deep undercurrent in our hearts, flowing beneath the tumultuous, surface-level waves of our circumstances. The top level might change based on the environment and variables like wind and ships—but the undercurrent runs strong and stays on course. True joy in Christ and the finished work of the cross, in the beautiful, good news of the Gospel, can never be redirected or dried up. If we're not allowing our joy to be contagious, how can we minister to those in need of a Savior? How will we look any different to the quivering world if we aren't standing on a firm foundation?
1 Peter 3:15 (ESV) "but in your hearts honor Christ the Lord as holy, always being prepared to make a defense to anyone who asks you for a reason for the hope that is in you…."
3. Stop Worrying
Ouch! I'm preaching to the choir here. In fact, just this morning, before writing this post, I Googled facts on something anxiety-sticky that had lodged in my mind. Then I Googled "how do you know when you're worrying too much?" (facepalm). I totally understand the battle, and thankfully, so does Christ. Hebrews 4:15 (ESV) says, "For we do not have a high priest who is unable to sympathize with our weaknesses, but one who in every respect has been tempted as we are, yet without sin."
When the Bible commands us in multiple passages to stop worrying, or to fear not, or to cast our anxieties on God, it's for our own good. This isn't a condemning, impossible message meant as "stop this hard thing you're doing that you're honestly not even wanting to do…" Rather, it's an instruction meant to help us. And it comes with a promise!
Philippians 4:6-7 (ESV)" …do not be anxious about anything, but in everything by prayer and supplication with thanksgiving let your requests be made known to God. And the peace of God, which surpasses all understanding, will guard your hearts and your minds in Christ Jesus."
When we follow these instructions and pray about our worries, we're guaranteed the peace of God. What a win! Which leads me to my next resolution:
4. Pray
I almost wrote, "pray more" for this bullet point but stopped. Because this isn't about legalism (you have to pray "this" much) or shame (you must pray more!). Rather, this is simply an invitation to pray—however much the Lord leads you. You might pray more or less than your neighbor or spouse or pastor, but that's not important. The quality of time spent building a relationship with our Heavenly Father is much more crucial than the quantity. He's more interested in your heart than in the clock!
We're women in various stages of life, and some of those seasons will consist of new mom prayers that breathe from our lips as we're changing another diaper and rocking half-conscious through another round of teething nights. Meanwhile, mothers of teens might spend more time in their room praying because their teen is also usually shut up in their room! We are women with hectic careers who are at their desks before Starbucks opens for the day, women who are dealing with chronic illnesses and aging parents and ministry. Life is busy! There is no trophy for the most hours spent praying. But when you think about prayer as something beneficial that blesses you and makes your busy days run more smoothly and as something that brings peace to your weary heart, then you'll stop thinking of it as something else you don't have time for.
1 Thessalonians 5:16-18 (ESV) "Rejoice always, pray without ceasing, give thanks in all circumstances; for this is the will of God in Christ Jesus for you."
5. Remember
Take time this upcoming year to meditate on all the good things. Guess what? Doing so will accomplish all our other resolutions at once! When we remember how good God is, we worry less, and we pray more in thanksgiving and worship. When we think about the things of the Lord, we're much more joyful, and therefore, we extend grace, love, and forgiveness to those around us. It's a beautiful cycle we can stay in all year long! Bitterness takes a backseat in our minds as we ponder God's goodness. Jealousy and envy are banished when we bask in the light of God's provision for us. Anger must fade when we meditate on the forgiveness offered at the cross. This New Year, resolve to remember what God has done.
Isaiah 46:9 (ESV) "remember the former things of old; for I am God, and there is no other; I am God, and there is none like me...."
Photo Credit: ©iStock/Getty Images Plus/Alvaro Moreno Perez
---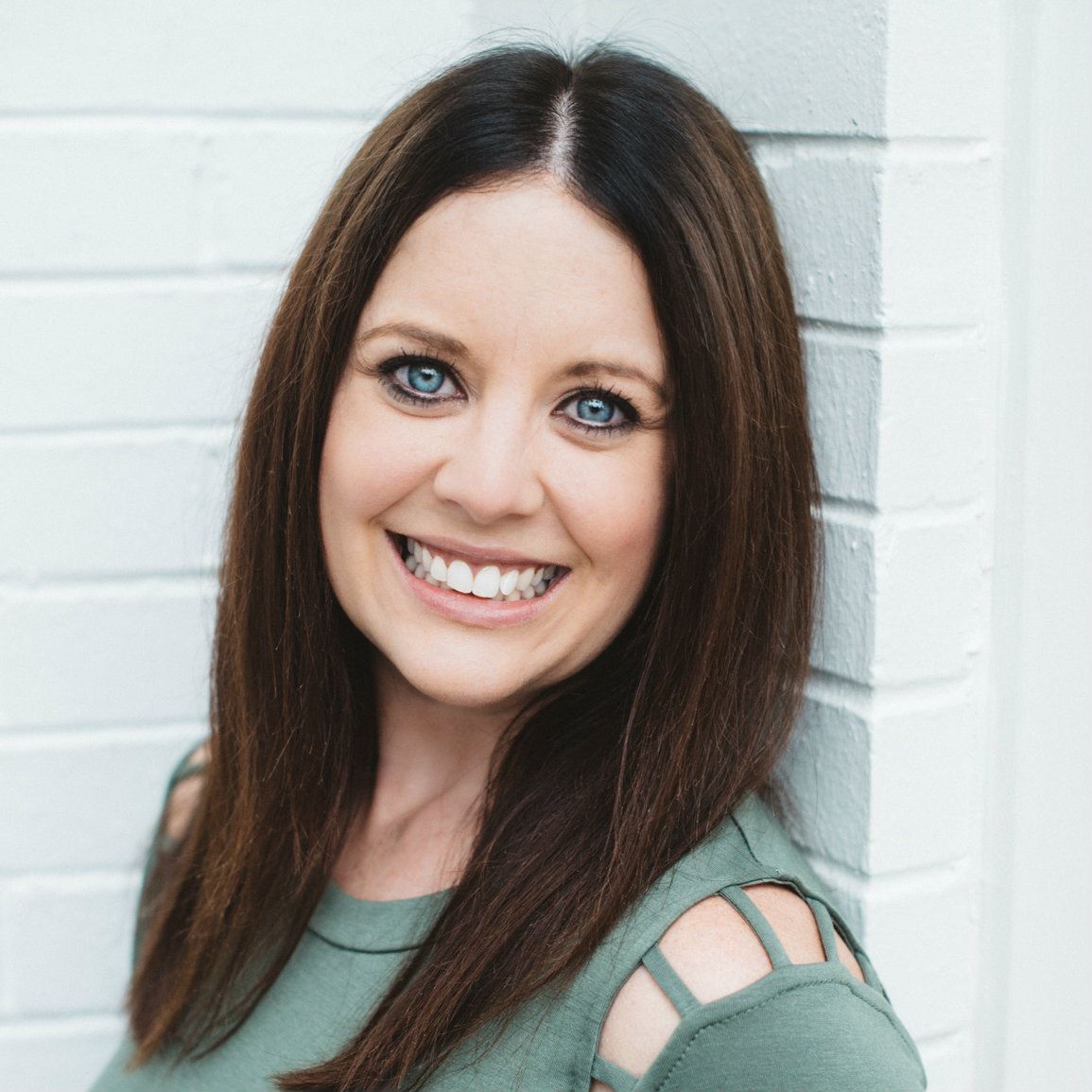 Betsy St. Amant Haddox is the author of over twenty romance novels and novellas. She resides in north Louisiana with her hubby, two daughters, an impressive stash of coffee mugs, and one furry Schnauzer-toddler. Betsy has a B.A. in Communications and a deep-rooted passion for seeing women restored to truth. When she's not composing her next book or trying to prove unicorns are real, Betsy can be found somewhere in the vicinity of an iced coffee. She is a regular contributor to iBelieve.com and offers author coaching and editorial services via Storyside LLC.
---
---