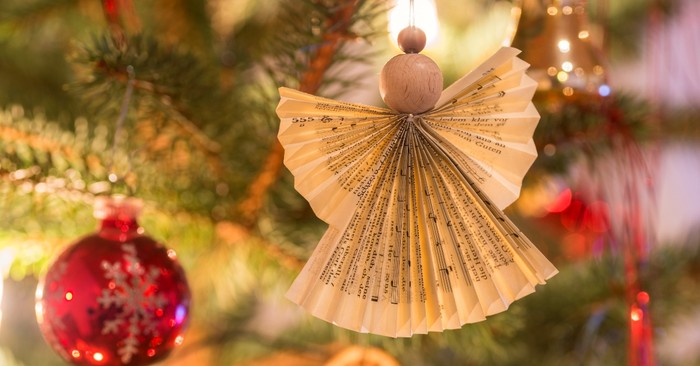 If you're anything like me, you still want to purchase gifts for your close friends, but your Christmas budget doesn't have nearly the room it used to. So what's a gift-giving addict to do?
When I was a child, my entire Christmas list only included purchasing gifts for my parents, my best friend, and maybe my schoolteacher. I had it easy! My allowance stretched far enough with money left over.
But the list grew as I did, eventually extending to include more family members and more friends. I wanted to buy for everyone I loved—which was a lot of people! When I became an adult with my own household, the list seemed to get even longer and, therefore, more expensive—especially as children came into the mix. Priorities shifted, and family had to come first.
If you're anything like me, you still want to purchase gifts for your close friends, but your Christmas budget doesn't have nearly the room it used to. So what's a gift-giving addict to do?
Never fear! Here are 15 "Friendsmas" Gift Ideas that will bless your friend and your budget:
1. Offer to Babysit
This gift is free of everything but time! If the friend on your Christmas list has children, there's no greater gift than free childcare for an evening. Allow her and her husband a chance to get away for a date night while you hang out with the kiddos. Print the offer on a cute graphic, stick it inside a Christmas card, and set a date when she opens it, so she's sure to use it. Maybe next year, she'll return the favor!
2. Take Them on a Coffee Date
One of the hardest parts of keeping up friendships as adults is making time to get together. Make a plan with your friend to meet up for coffee around the holidays and treat her to a festive drink. The best gift will be the hour shared catching up over coffee with extra whip.
3. Make a Coupon Book
Make a coupon book of tasks you'll do for them in the month of January. Similar to the offer to babysit, print or hand-draw a coupon book of things you'll do for or with your friend in the near future. Some ideas include: clean her house (especially helpful if your friend has a new baby!), go on a coffee date, do an errand for her that she hates, take her to the mall for a day of shopping, treat her to ice cream, purchase the next book she wants… Get creative—you know your friend best!
4. Make a Spotify Playlist
Every friendship has a song that reminds them of each other, an inside joke, or a fun memory shared from the past. Spend some time creating a unique "friendship playlist" for your bestie and share the link with her on Christmas. She'll love it!
5. Create a Digital Photo Book
When I was younger, scrapbooks were all the rage. My mom had a saying: "If it's not in the scrapbook, it didn't happen!" She still makes scrapbooks for my children of their milestone years now! If scrapbooking isn't your thing, there are a ton of online, affordable options to create digital photo books instead. Spend a tiny bit of money and a lot of time loading your favorite memories of you and your friend, then print or email the finished product as their Christmas gift. They'll be so touched!
6. Kidnap Them for a Silly Holiday Outing
If you want to get creative, get your friend's spouse involved (or parents, if they still live at home) and plan to kidnap them for an impulsive outing. Bring an adult-sized pajama onesie they have to wear (if you're a real friend, you'll wear one too!), and then scoop them up for a hilarious night of holiday hijinks. Go through Target, get coffee, hit the mall, or any other excursion while dressed in your holiday pajamas. Don't forget the selfie stick!
7. Write a Poem or Acrostic
If your friend is the sappy type (like I am!), a poem or acrostic about your friendship or a memory you share can be a free, creative way to express how much you care about them during the holidays. You could print it up professionally or simply write it into a Christmas card. Either way, your friend will feel seen and cared about this holiday.
8. Gift Cards
Gift cards can seem boring or impersonal at first glance. But what if you purchased gift cards in small increments to several different places—with the catch that you go along, too? If your friend loves Boba tea, snag a gift card to their favorite drink spot and make it an afternoon friend date. Chai lattes? Chicken sandwiches? Ice cream cones? The sky's the limit, and $5 each time doesn't add up too quickly. Plus, you get to spend time with your friend when they cash it in.
9. DIY Ornament
If you're the crafty type, there are literally hundreds of do-it-yourself ornament how-to's online. Creating homemade, matching ornaments for you and your friend's tree is a unique way to stay connected over the holidays. You can even agree to pray for each other every time you view the ornament over the season.
10. Photo Board
Creating a friendship photo board can be cheap and adorable. Simply print your favorite photos of you and your friend, then purchase a corkboard from a local craft store, pick out a pretty fabric in your friend's favorite color or pattern, and adhere with Mod Podge. Then use thumbtacks to hang the photos. You could skip the cork and the thumbtacks, if you'd like, and choose any kind of board and string a wire across the top instead. Then you could hang the photos with mini-clothes pins. However you design the board, your friend will love the tribute.
11. Photo Coasters
Like with the photo board, photo coasters are a simple, creative way to gift your friend this Christmas. Buy some cheap, plain cork coasters and then Mod Podge a photo over the top. You'll want to paint a clear seal over the Mod Podge, such as a waterproof acrylic spray. Let it dry, and voila! Instant heartwarming gift. The best part for your budget is after you make these once, you'll have leftover supplies to make another set using different photos for a different person on your list.
12. Christmas in a Cup
For a cute and yummy gift, visit your local dollar store and find the biggest mason jar they have. Then buy hot chocolate mix and layer it in the mason jar among marshmallows and chocolate chips, like a giant parfait glass. Tie a red ribbon around the lid, and it's Christmas in a cup. Aesthetic and delicious!
13. Pillow Covers
If you can sew, creating a new set of pillow covers for your friend can make a great gift. It'll give her living room or home office an instant facelift and will be much cheaper than purchasing new pillows outright.
14. A Year of Letters
One completely free and sentimental gift idea for a close friend is a Year of Letters. Plan ahead and spend time (it will probably take multiple sittings!) writing your friend handwritten letters to open during different times of the year. Label each envelope with a different date or month that they're to open and read it, then stack accordingly and tie with a big ribbon. You could pick holidays, dates that mean something to them (your high school graduation anniversary, their child's birthday, etc.), or just random days to scatter throughout the calendar. It's a gift of sentiment that will last all year long and keep the blessing of your friendship in their mind well after the holiday season has ended.
15. Movie Night in a Bucket
It's girl's night in a can! Find a cute popcorn bucket (value stores usually have these in stock!) and fill it with bags of microwave popcorn, movie-theater-size boxes of candy, and two pairs of cozy socks. Then print a coupon advertising which movie you'll stream together. Customize your girl's night Christmas gift bucket with whatever else you like! A throw blanket, bags of gourmet coffee, peppermint sticks, earrings…the sky's the limit.
Photo Credit: ©iStock/Getty Images Plus/hk13114
---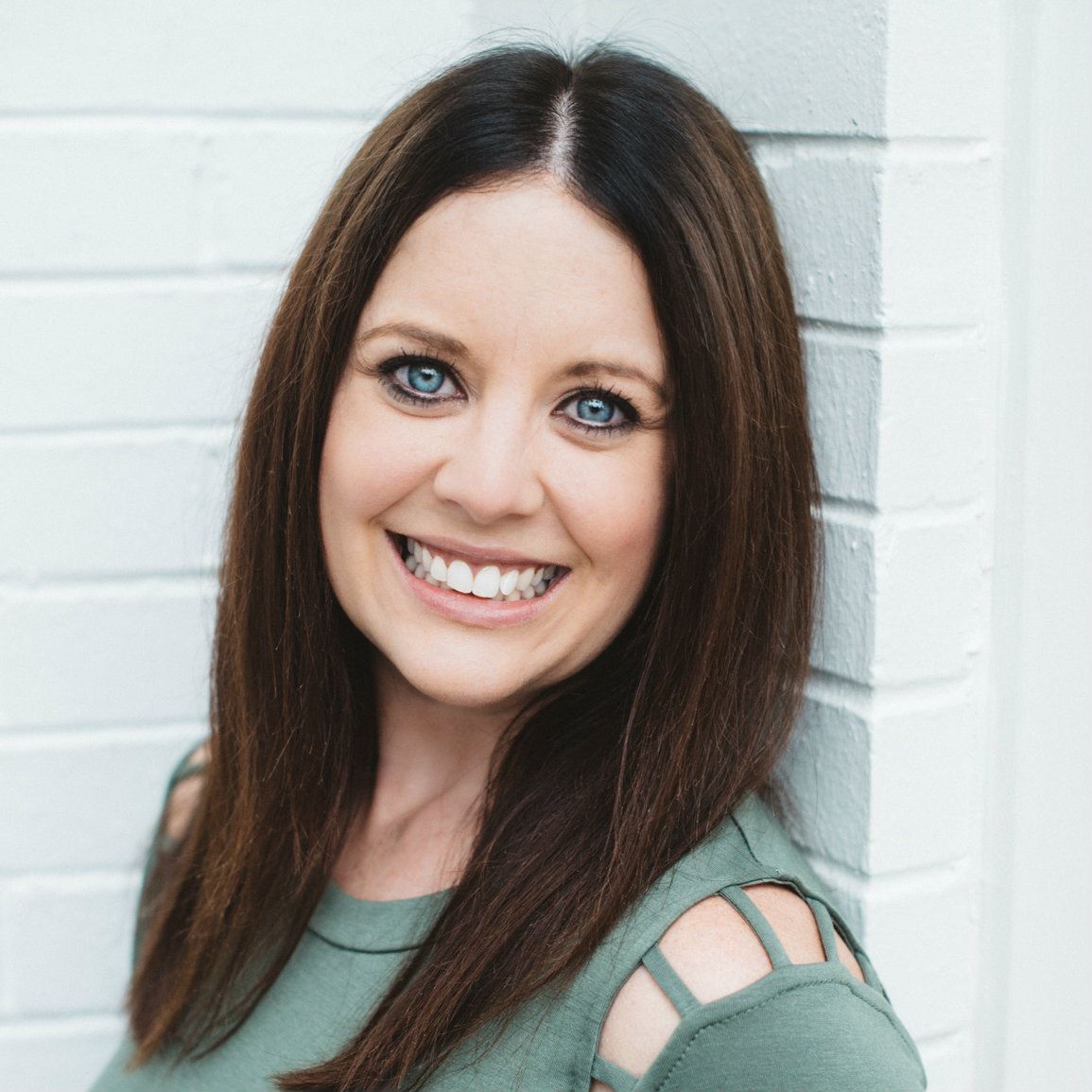 Betsy St. Amant Haddox is the author of over twenty romance novels and novellas. She resides in north Louisiana with her hubby, two daughters, an impressive stash of coffee mugs, and one furry Schnauzer-toddler. Betsy has a B.A. in Communications and a deep-rooted passion for seeing women restored to truth. When she's not composing her next book or trying to prove unicorns are real, Betsy can be found somewhere in the vicinity of an iced coffee. She is a regular contributor to iBelieve.com and offers author coaching and editorial services via Storyside LLC.
---
---