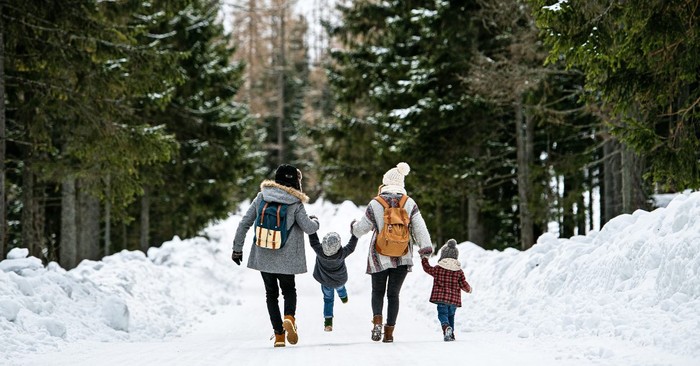 Plus
Sweater Weather is officially upon us, and this year, there are more accessories available than ever to help keep you toasty warm—and stylish.
Sweater Weather is officially upon us, and this year, there are more accessories available than ever to help keep you toasty warm—and stylish. Whether you're out Christmas shopping, heading to a family dinner, going on a double date with friends, or snagging a hot cup of coffee solo, these fifteen cold-weather accessories will make your outfit cozy and cute!
1. The Pom Beanie
The beanie with the pom-pom centered right on top is classic winter wear for women. These days, there are a ton of choices out there when it comes to fabrics, patterns, and colors. Whether you want a simple neutral or a brightly patterned hat, you can't go wrong with a Pom Beanie…or four! Be stylish, cute, and cozy, all at the same time.
2. Texting Gloves
Wearing gloves is necessary for most of the United States during cozy season, but it sure can make using our phones a hassle. Instead of whipping off one glove to rapidly send an email, why not treat yourself to a warm pair of texting gloves? The fingertips on these gloves are specifically designed to be recognized on your phone screen so that you can send a message without a problem—and without freezing!
3. Leg Warmers
No longer just for 80s workout videos! The leg warmers are back and cuter than ever. Also available in multiple fabrics, patterns, and colors, the leg warmer is a fun-loving way to warm up your outfit. Pull them on over leggings or skinny jeans and have them stick out the tops of your boots…or simply enjoy while lounging around the house.
4. Fingerless Gloves
Another gift from the 80s, fingerless gloves aren't just for old music videos anymore. Fingerless gloves are a cute way to keep your hands warm while still having full function on your computer keyboard and phone…or for making S'mores around a fireplace! When texting gloves aren't an option, fingerless gloves are a great alternative.
5. Ear Warmers
I'll admit, the ear warmer used to be a staple for reluctant little kids who were forced to wear them to play in the snow. But today, ear warmers have become trendy, and now multiple options are available for women. Whether you're going for cute and cozy or stylish and sleek, there's an ear warmer out there with your name on it in all different styles of wraps. Some are more functional, such as what you'd want if you're taking an early morning jog in the cold air, while others are more fashionable and sport various bows and designs. Pick your favorite and stay cozy!
6. Cozy Socks
It's not winter without cozy socks. While leg warmers sit above the ankle and don't cover the feet, cozy socks come as a full sock covering and are available in a variety of lengths—ankle, crew, even knee. Some are thin enough to wear with shoes for an evening out, while others are so thick and padded they're more like wearing house shoes. Whatever your cozy preference is, you can't go wrong with cozy socks. They also make great gifts and stocking stuffers for women and kids of all ages!
7. Patterned Tights
Leggings (or tights) are a must-have for every woman in the winter—especially if you're tired of jeans and feeling that button pinch a little too tight after your favorite holiday meal! Leggings offer support and hold your stomach in while providing a sleek look under long sweaters and tunics. It's like wearing yoga pants—but every day! And now, leggings or tights come in various choices instead of just neutrals. Wearing a patterned legging with a solid top and boots is a cute and comfortable way to dress while darting out to run those last-minute holiday errands.
8. Scarves
While often a necessity in the colder states during winter, the scarf is also an iconic piece of fashion that continues to be functional and aesthetic. Nothing dresses up a sweater and leggings or a solid-colored sweater dress like a fashionable scarf. Not only will it keep your neck and shoulders warm—indoors or outside—it also provides an escape from needing to accessorize with jewelry. Stock up your winter wardrobe with several different scarves and watch how easy it is to look good while staying cozy.
9. The Ponytail Beanie
Unlike the Pom Beanie, which features a pom-pom on top, the Ponytail Beanie is a handy cap for women who hate to abandon their favorite low-maintenance hairstyle in the winter. With a unique, strategically designed hole cut in the top of the hat, the Ponytail Beanie allows your high pony to pull through and hang in all its glory. Whether you're going to the gym or on a run or are simply fighting winter frizz, the Ponytail Beanie is a must-have for your winter wardrobe.
10. Shawl
Shawls are such a versatile way to stay warm in the winter! Whether you're strolling through a Christmas tree farm, huddled in a cozy booth at your favorite restaurant, or sitting in church, a shawl is an ideal fashion statement. With so many ways of wrapping it, you'll be able to customize the same shawl into several different looks to match various outfits. Pick a color, and get to wrapping.
11. Combination Hat/Scarf/Ear Warmer
Looking to save time and money this winter? Instead of buying multiple pieces, you can purchase a combination hat/scarf/ear warmer that serves as a one-stop, multi-purpose accessory for cozy season! This hat has a hood that protects your ears and a scarf extension that wraps around your neck and shoulders simultaneously. This soft combination cap comes in solid colors, neutrals, and fur-trimmed options for a more stylish look, as well as bold patterns and animal prints—some even with attached ears—for those seeking a more fun or feisty vibe!
12. Padded Slippers
Nothing keeps feet happier than a well-fitting, warm pair of house shoes. These padded slippers are ideal for wearing around the house or shuffling outside to get the mail on those cold winter evenings. Now, it's easy to find a pair with grips on the bottom, so you don't accidentally perform the splits while navigating your hardwood or tile floors! Light enough to sleep in, padded slippers are the best for keeping your feet cozy in the winter—day or night!
13. Rechargeable Hand Warmers
Sometimes, accessories need to provide pure function and not fashion! This winter, if you're spending a lot of time outdoors, rechargeable hand warmers are the way to go. These small, oval shape grips fit inside your pocket and hold heat so you can casually warm your hands. The best ones get warm but not hot and hold a charge for several hours. These are also helpful for those with poor circulation in their hands or arthritis. Multiple options are available online for very reasonable prices.
14. Vintage Muff
You might have to find some courage this winter to rock a true muff, but if you do, you're bound to get compliments! This vintage look originated in the 16th century and has come in and out of style through the centuries. Today, hand muffs are available in department stores and online. Also, websites like Etsy offer even more variety of fabrics and customized looks so you can stay warm in style! Do your hands get cold sitting in church or during holiday concerts and events? The muff is your fashionable answer.
15. USB Hand Warmers
While technology has many frustrations, it occasionally surprises us with an amazingly convenient idea! USB Hand warmers are the perfect gift for the writer or work-from-home mom in your life. Meant for use at a keyboard, these hand warmers plug directly into your computer via a USB port and keep your fingers cozy while typing or working. For those attempting to keep the heater cranked down this winter, these USB-powered warmers could come in "handy"!
Photo Credit: ©iStock/Getty Images Plus/Halfpoint
---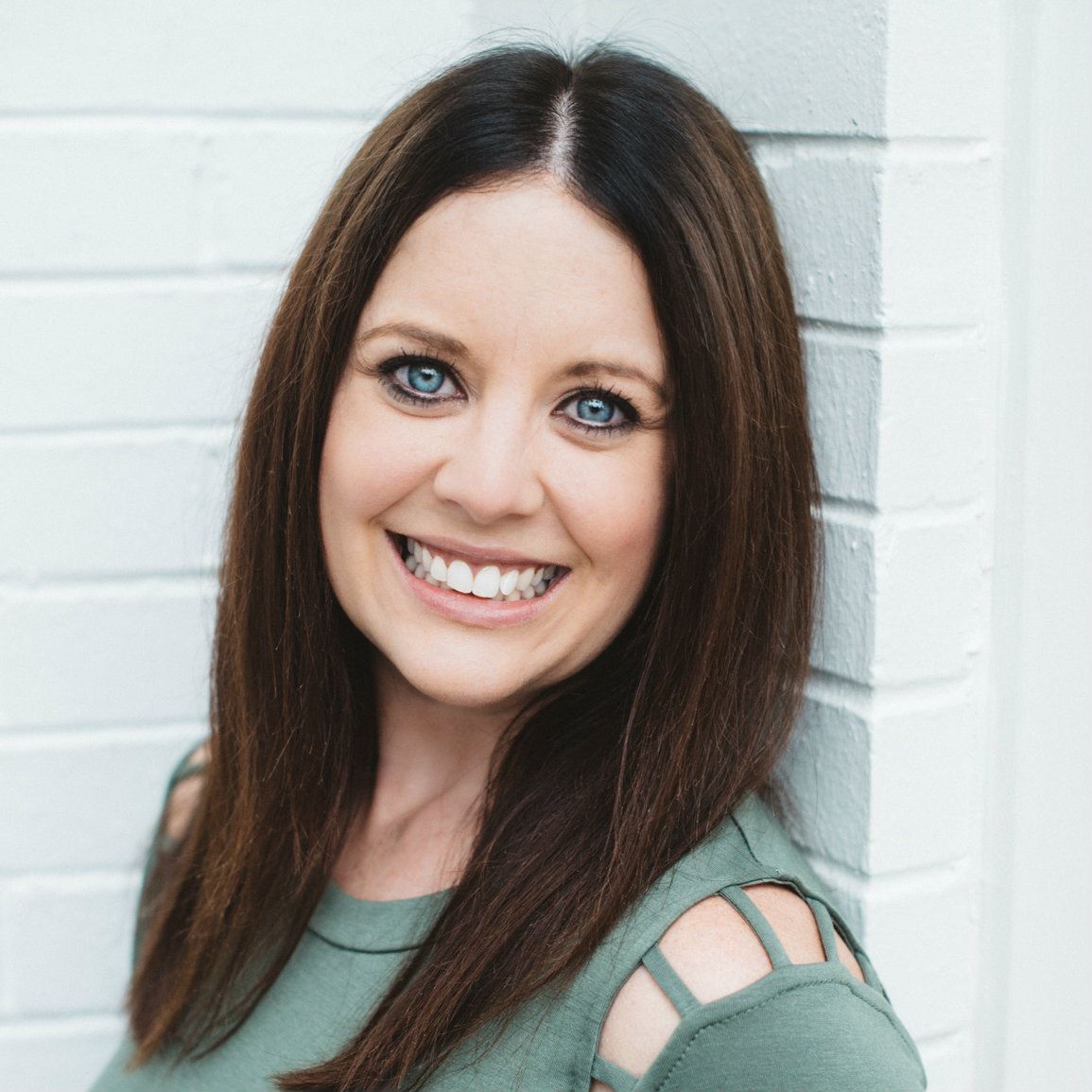 Betsy St. Amant Haddox is the author of over twenty romance novels and novellas. She resides in north Louisiana with her hubby, two daughters, an impressive stash of coffee mugs, and one furry Schnauzer-toddler. Betsy has a B.A. in Communications and a deep-rooted passion for seeing women restored to truth. When she's not composing her next book or trying to prove unicorns are real, Betsy can be found somewhere in the vicinity of an iced coffee. She is a regular contributor to iBelieve.com and offers author coaching and editorial services via Storyside LLC.
---
---