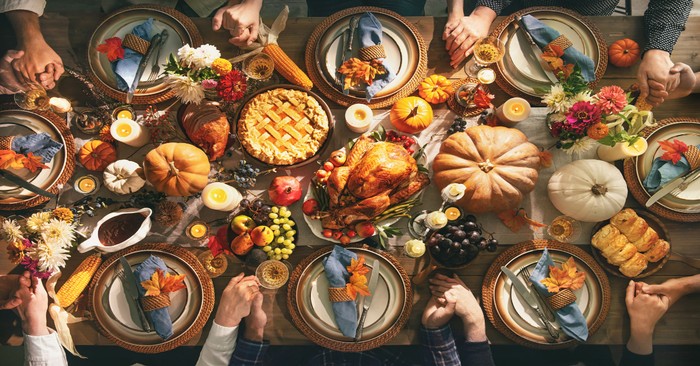 Plus
Thanksgiving means a lot of things to a lot of people, but it's pretty safe to assume one of the universally appreciated elements of the holiday is the bounty of food.
Thanksgiving means a lot of things to a lot of people, but it's pretty safe to assume one of the universally appreciated elements of the holiday is the bounty of food. Nothing bonds families and friends faster than sitting together over a delicious meal.
Some families prefer the same timeless traditions of keeping to the recipes passed through branch after branch of the family tree, while other families enjoy experimenting with new dishes and seeking future favorites.
Wherever you and your loved ones fall on the scale, here are 20 Thanksgiving side dishes to try this season or next!
10 Comforting, Traditional Side Dishes
(Recipes inspired by Taste of Home)
1. Green Bean Casserole
If ever there was a staple to Thanksgiving, this is it! I always sign up to bring this traditional side to my family holiday dinners because it's one I know I can't mess up. Whether you like to douse your green bean casserole in Worcestershire sauce, layer it with crunchy fried onions, or keep it creamy and simple, this is a guaranteed table-pleaser.
2. Corn Casserole
Someone's aunt always brings the corn casserole to Thanksgiving, and it's always a winner! This one is easy to customize and make new by spicing it up, but it's also still tasty, keeping it traditional—so every palette can enjoy.
3. Sweet Potatoes
This is one of my favorite side dishes at Thanksgiving because, in my family, we top them with melted marshmallows. It's like getting to enjoy dessert—right with dinner! Another traditional option is to bypass the marshmallows and top them with chopped pecans or almonds. To each their own!
4. Mac and Cheese
Nothing says "adults still want to sit at the kid table too," like mac and cheese. We've always made this box mix for the kiddos in our family at Thanksgiving, but I see the grown-ups eating it just as often. Scooping a big helping fills up that top corner of your plate nicely. Want to make it a little more adult-friendly? Add multiple kinds of cheeses or bacon!
5. Stuffing
Also known as "dressing," depending on where you live, this side dish is usually a big hit at Thanksgiving. Everyone's mama has their own recipe, and this comforting staple provides many opportunities for variants. Customize, and enjoy!
6. Mashed Potatoes
Don't forget the gravy! Mashed potatoes are an excellent way to help soak up the overflow of gravy spilling off your turkey. Besides, there's always room for more carbs!
7. Cranberry Sauce
Not a big fan of gravy? Cranberry sauce is a delicious, sweet topping alternative for the holiday meat on your plate. You can mash it into a jam-type substance or leave it sliced to aesthetically top your ham or turkey. You get to pick!
8. Candied Carrots
Another familiar side dish at Thanksgiving, candied carrots are a great, sweet way to help your kids get their veggies in this holiday season—without the complaining.
9. Dinner Rolls
Brands vary, and if you're ambitious, you can make these from scratch or with a bread machine at home. But the frozen or canned ones work just as well for sopping up those leftover sauces on your plate. Bon appetite!
10. Jello Salad
There are several variations of this, too, but the one my grandmother always makes for my family at holiday uses pistachio pudding, marshmallows, sliced nuts, and canned fruit. Whichever way you go, adding fruit to jello (any flavor!) works as a delightful side dish and secondary dessert for the table. Hello, tradition!
10 Exciting, New Side Dishes
(Recipes inspired by Taste of Home)
1. Sweet Potato Meringue Bake
If you're feeling adventurous, this fun recipe is a great new addition to bring to the table this holiday season. A side dish and a dessert in one, this delicious, pie-like casserole will have everyone asking for seconds!
2. Cranberry Ricotta Gnocchi with Brown Butter Sauce
If you want to impress your in-laws or your posh older sister, this dish is the one to bring! Who could say no to tiny little dumplings on their plate, especially when surrounded by cheese and cranberries? Let the festivities begin!
3. Stuffed Sweet Potatoes
These delicious little taters are easily customized for various taste and spice preferences and easily cooked—just use your air fryer, then heat in the oven before serving!
4. Jalapeno Corn Muffin
Looking to spice up your holiday? Look no further than this tangy alternative to cornbread. In convenient muffin shapes, this jalapeno bread will have everyone reaching for their water glass—and giving you a thumbs up!
5. Curried Pumpkin Soup
Cold weather holidays demand soup, and this fresh new recipe is just the ticket to keep you nice and warm before that outdoor family game of flag football. With honey, nutmeg, curry powder, and mushrooms, this tasty soup will become a new tradition fast.
6. Roasted Parmesan Potato Wedges
Who needs French fries when you can have aesthetic potato wedges? This crispy, roasted fry alternative with a cheese and herb coating will be a hit at your table this year. No ketchup needed!
7. Rice-Stuffed Apples
This savory fruit dish will be a lovely addition to your family meal. You can pick from a variety of apples or mix it up and make several at once! It pairs nicely with a cut of turkey.
8. Butternut Pineapple Crumble
This one is another dessert-side dish hybrid. Using butternut squash and pineapple, this casserole-style side topped with crushed shortbread cookies is sure to be a new favorite.
9. French Fry Bake
If you need a new hit for the kiddos at Thanksgiving, this French fry bake is guaranteed to please. Plus, you can sneak in a few hidden veggies like chopped carrots under all that melted cheese, and they'll never know (wink)!
10. Candied Acorn Squash Slices
You can never have too many finger foods at Thanksgiving! Also serving as a good appetizer, this side dish looks pretty on your table…and is yummy in your tummy. Best yet, it only takes three ingredients!
Photo Credit: ©GettyImages/AlexRaths
---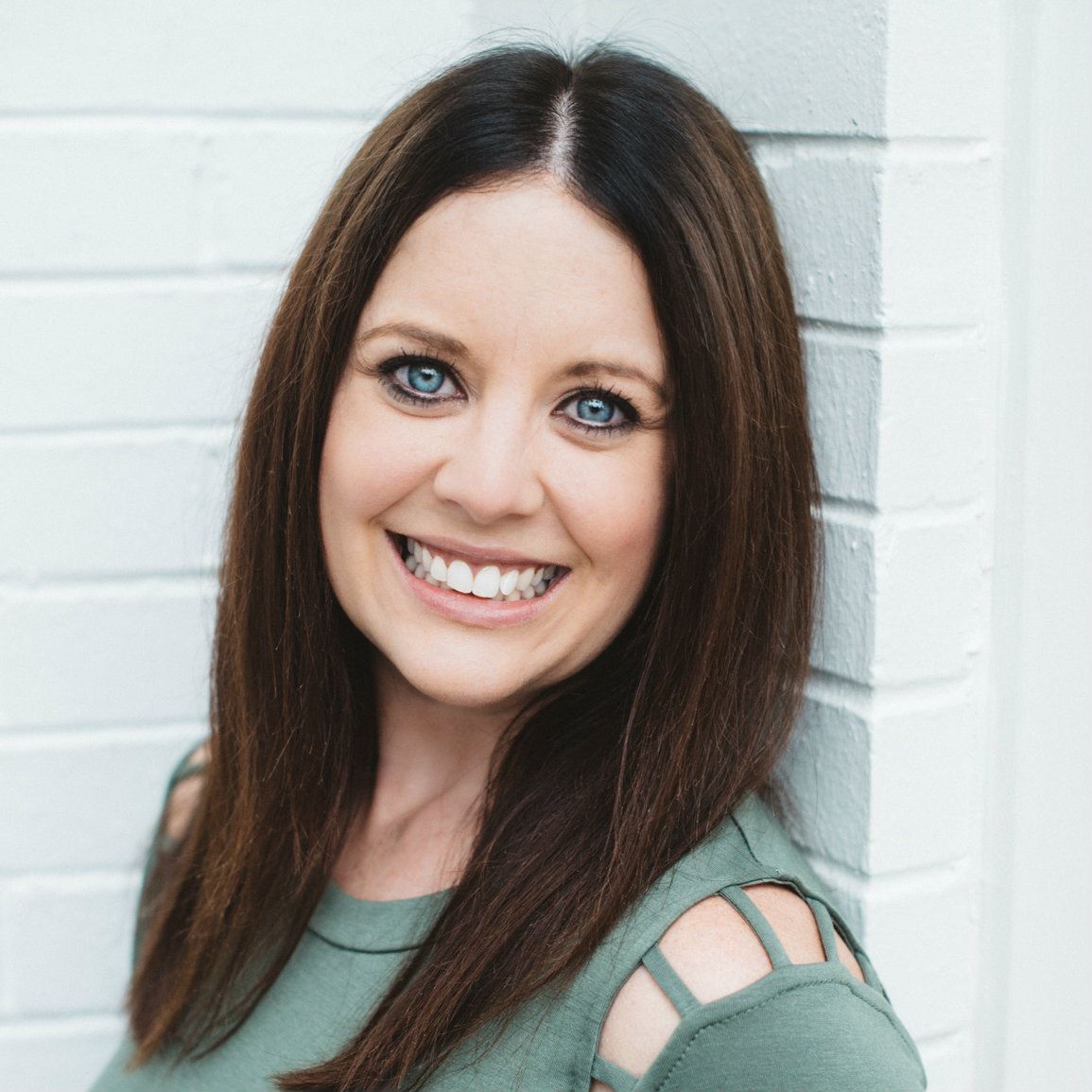 Betsy St. Amant Haddox is the author of over twenty romance novels and novellas. She resides in north Louisiana with her hubby, two daughters, an impressive stash of coffee mugs, and one furry Schnauzer-toddler. Betsy has a B.A. in Communications and a deep-rooted passion for seeing women restored to truth. When she's not composing her next book or trying to prove unicorns are real, Betsy can be found somewhere in the vicinity of an iced coffee. She is a regular contributor to iBelieve.com and offers author coaching and editorial services via Storyside LLC.
---
---