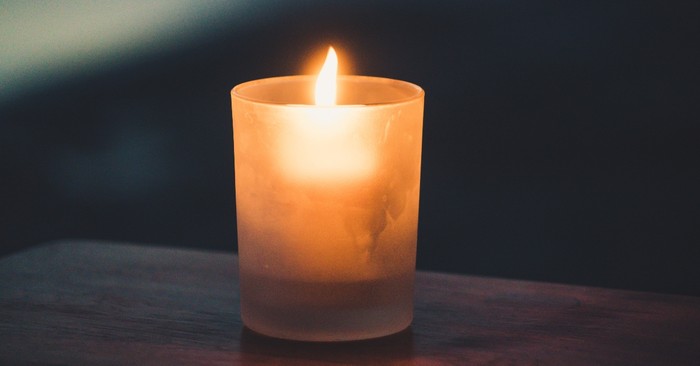 Plus
Prayer: "When I don't understand, and when my world seems strange, Lord, bolster my trust in you."
I scrub my hands, glance up at the mirror—and gasp.
There, I spot my father's facial expression on my own face.
Almost five years have faded since I saw him healthy. It makes me want to linger at the sink just to drink in his visage.
You'd think I'm an expert at handling the holidays without him by now. Yet, I still miss my father. His voice. His handsome smile. His kindhearted openness to everyone—relatives. Friends. Strangers. Those under his employ.
I miss his gentle assurance that despite the tumultuous times I'm in, filled with mean people and financial pressures, God will protect me.
Since you're reading this article, I assume grief has intruded into your world as well. Maybe, like my mom, you're acutely aware of the gaping hole left by the love of your life. Or perhaps you're mourning your child's surprise suicide. An engagement that went south. A falling out with a longtime friend. A marriage that you'd never have thought would crash in an affair.
But perhaps you lost something other than a person. If you had to bury a loyal pet, that's heart-wrenching. If a natural disaster destroyed your belongings, that's a cause to grieve. If you lost your job or business, that might mean the loss of your dream—maybe even hope.
Regardless of the details that infuse your mourning, facing the holidays while grieving can feel daunting. Christmas is supposed to be the jolliest time of the year, right? Perky tunes and giddy gift-givers might make you feel pressured to smile your tears away.
To prepare you—and your grief—for the holidays, try these quick prayers:
1. Heal My Sorrow
Proverbs 15:13 states, "By sorrow of the heart, the spirit is broken." A broken spirit can sway you to abandon God. After all, "The spirit of man [that factor in human personality which proceeds immediately from God] is the lamp of the Lord, searching all his innermost parts" (Proverbs 20:27, AMPC).
A broken spirit will extinguish the Lord's lamp and darken your life.
Prayer: "Lord, I ask that you would heal my sorrow so my spirit won't break."
2. Receive Comfort
In the Old Testament, Jacob's other sons conspired to make it seem as though his favorite son, Joseph, perished in the wilderness. The news shocked Jacob.
Notice how he responded: "All his sons and daughters came to comfort him, but [Jacob] refused to be comforted. 'No,' he said, 'I will continue to mourn until I join my son in the grave.' So his father wept for him" (Genesis 37:35).
Jacob had no shortage of comforters, but it didn't do him any good—because he shrugged their comfort away.
Prayer: "Lord, when you show me your love—including when you send people to comfort me—help me receive and not reject any of it."
3. Wise Response
About a month after my father's untimely death, a fellow churchgoer greeted my mom and triggered me in the process. "Everything is okay now, right?"
I shushed myself from voicing a ready retort. Did you really think it takes a mere month to get over losing a husband, lady? Or a father?
Maybe you know people like this person. Many intend well but unknowingly pile more emotional burden by making insensitive remarks: "you should move on by now," as though grief came pre-packaged with a term limitation.
Prayer: "Lord, when people utter insensitive comments about my grief, please grant me the wisdom to know how to respond."
4. Balanced Living
Let's give these individuals—the makers of callous comments in point #4 above—the benefit of the doubt. They're undoubtedly motivated by the desire to see us thrive. To that end, they have a valid point. Grief can engulf a mourner. Remember Miss Havisham from Charles Dickens' Great Expectations?
Prayer: "Lord, please help me give space to grief, but not let it run my entire life. Balance my grieving with living."
5. Assisted Anesthesia
One way not to balance your grief is by anesthetizing it. Our society has become adept at dousing unwanted feelings with 1,001 distractions, whether socially acceptable or not: Drinking. Drugs. Medications. Food. Overworking. Netflix. Sex. Staying stoic and analytical, making no room for emotions whatsoever.
But anesthetizing grief doesn't work. What is repressed today will eventually emerge some other day. Plus, all of the above attempts at coping will create extra problems (think weight gain or loss, depleted finances, addictive habits, etc.).
Prayer: "Lord, please strengthen me so I can properly grieve. I resolve not to utilize unhealthy means to avoid grief."
6. Joy and Wonder
Being joyful? Amid sorrow?
I get it if the concept sounds off. Still, Nehemiah 8:10 reminds us that the joy of the Lord is our strength. Seen this way, if you have to grieve, there's no better time to do it than in the midst of Christmas.
You may have to carry the sadness of experiencing the holidays without the one you're grieving, but stroll through the neighborhood anyway. Take in your neighbors' elaborate manger scenes. Pause at the tinsels and twinkling lights on Christmas trees. Listen to the carols and absorb their lyrics.
Prayer: "Lord, please don't let me miss the wonder of the season."
7. Trust
When death strikes, life doesn't remain the same. The more significant the loss, the more changes you can expect.
This includes your relationship with God.
Your heart may utter inquiries about the loss in your life and why things happened this way. It's fine to ask the Almighty your questions, but be prepared to wait for the answer. This isn't because He derives pleasure from delaying and seeing us squirm in the process, but because His still small voice (1 Kings 19:11-12) is hard to detect amid our loud anguish.
Prayer: "When I don't understand, and when my world seems strange, Lord, bolster my trust in you."
8. Heal Bitterness
Ephesians 4:31 charges us the following: "Let all bitterness, wrath, anger, clamor and evil speaking, be put away from you with all malice."
Depending on the nature of your loss, bitterness could creep in. For instance, you might have prayed day and night so your mom would be freed from cancer. It's understandable if you feel resentful when she died.
Bitterness, however, is vile. It can infect others to become bitter, too (Hebrews 12:15). Further, once bitterness matures, it can crack your faith and convince you to forgo God.
Prayer: "Lord, please heal any part of me that is bitter about the loss I'm grieving."
9. Hope
As painful as death is, it can usher in a new era. There are new business ideas to explore, a novel hobby to embrace, a different city to relocate to, and another church to attend.
Even as you're weeping over the past, mourning also provides the opportunity to cultivate the soil of your heart so hope can color your future.
Prayer: "Lord, I may not be ready to take any tangible steps toward my future, but help me hope again. Prepare me for this unfolding new season."
10. Best Friend
It's possible some in your support system may question—or downright disapprove of—your grief. Some Christians insist we're not allowed to mourn ever.
Thankfully, there's a Friend who sticks closer than a brother or sister (Proverbs 18:24). God desires to be your Best Friend. He is perfectly suited for the role, especially given His propensity to be gentle with the brokenhearted (Psalm 34:18).
So, when you wish to go Christmas shopping with the person who died one more time or wrap one more gift for him or her, ask Jesus to sit with you instead.
Prayer: "I invite you to be my best friend, Lord. Please walk with me every day."
In Jesus' name—amen.
Photo Credit: ©Unsplash/Paolo Nicolello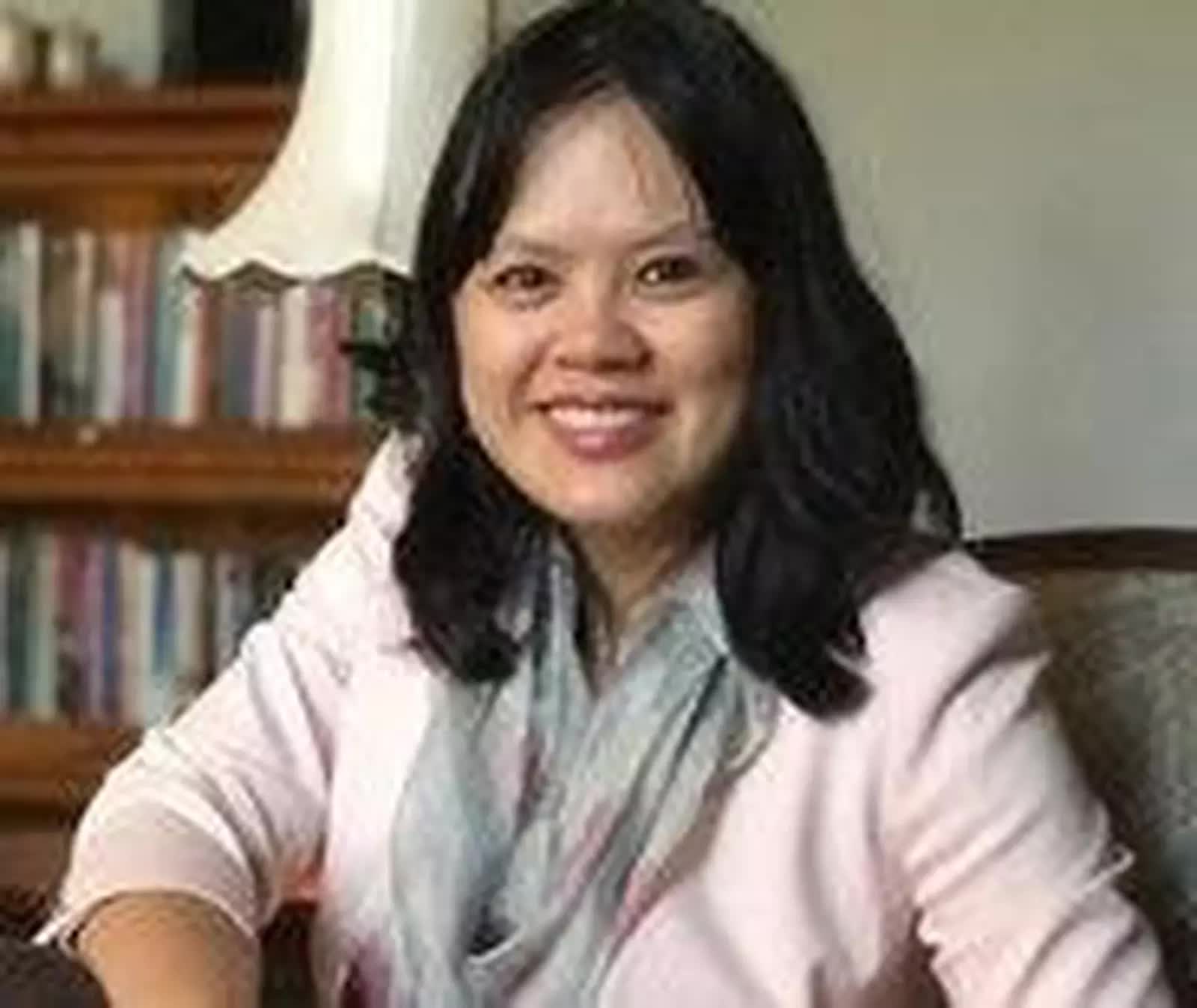 Audrey Davidheiser, PhD is a California licensed psychologist, certified Internal Family Systems (IFS) therapist and IFSI approved clinical consultant, as well as author of Surviving Difficult People: When Your Faith and Feelings Clash. After founding and directing a counseling center for the Los Angeles Dream Center, she now devotes her practice to survivors of trauma—including spiritual abuse. Visit her on www.aimforbreakthrough.com and Instagram @DrAudreyD.
---
---