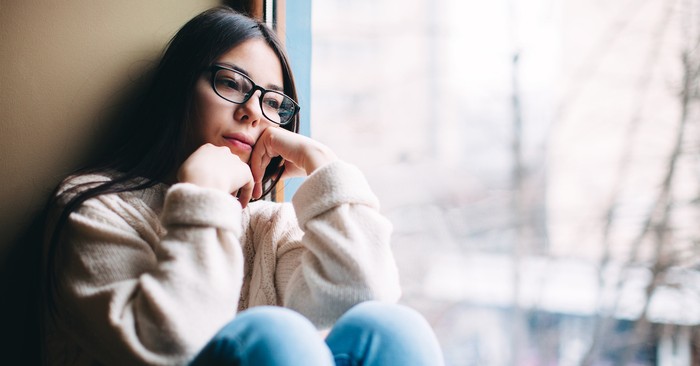 Plus
Please care for my tender heart during this difficult and somewhat confusing time and remind me of Your faithfulness and promise to never leave or forsake me.
You are depressed. These three words echoed in my ears. I knew this was most likely the case, but hearing it made it all the more real, and it sounded, well…rather depressing. As I collected my belongings and prepared to leave the sterile examination room, she turned around with a smile and added, "Happy Holidays!" With that, the emptiness in my stomach grew, while the lump in my throat caught up in my dry mouth, choking out any words. I still managed to force out a half-smile in response.
Happy holidays? Really! That's how she left it. I visit the doctor because I feel bad, and I'm told to have a "happy" holiday. Now to give her the benefit of the doubt, she did listen and offered a remedy to help me find some of my "happy" back. But at the current moment, I am still battling some pretty rough (and rather dark) days. Sigh…
This is supposed to be the most wonderful time of year, but it feels anything but wonderful. In all honesty, I detest feeling this way. Exhausted. Overwhelmed. Sad. Numb. This isn't how I want to experience Christmas. A season I usually enjoy with every fiber of my being. I love celebrating the birth of Jesus. I love the lights, the events, the food, the magic. I love it all! But, this year, my heart just isn't in the right place.
Maybe you are having a hard time finding the "Merry" in Christmas, too?
Well, if I may, I would like to invite you to lock your hands together and pray with me. These brief prayers are offered to you in your time of sorrow and sadness. May you find comfort in them as you cry out to God, seeking healing this season.
A Prayer for When You Are Lonely
Almighty Father,
A season that is usually filled with family and friends has become eerily quiet. I may have pushed people away, yet I am still so lonely. Please care for my tender heart during this difficult and somewhat confusing time and remind me of Your faithfulness and promise to never leave or forsake me. Amen.
"Turn to me and be gracious to me, for I am lonely and afflicted." Psalm 25:16
A Prayer for When You Feel Misunderstood
O Lord,
There is a need to feel understood, yet many days I don't understand why I feel this way, making it hard to explain this depression to loved ones. While others mean well, they oftentimes cause more pain or let me down. God, give me an open heart to forgive and not seek understanding from others but to fall into You. You know me and love me fully, even with my many imperfections. Thank you for your divine understanding and unwavering love. Amen.
"You have searched me, Lord, and you know me. You know when I sit and when I rise; you perceive my thoughts from afar." Psalm 139:1-2
A Prayer for Dark Mental Moments
Lord Jesus,
You are a holy God. A God that is good and righteous. I am forever grateful for that because there are times my mind veers off in a very dangerous direction. It scares me, Lord. When that happens, please take my thoughts and redirect them back to You and Your love for me. Shift my gaze onto what is pure, right, and good. Remind me that You still have a plan for my life and a purpose for me. Amen.
"Whatever is true, whatever is noble, whatever is right, whatever is pure, whatever is lovely, whatever is admirable—if anything is excellent or praiseworthy—think about such things." Philippians 4:8
A Prayer for Finding Fellowship and Support
Faithful Father,
Thank You for creating relationships in which I can grow and learn but also seek support and wisdom. I need good friendships now more than ever, Father. Please bring forth a sincere friend that will walk beside me in this difficult time. Amen.
"As iron sharpens iron, so one person sharpens another." Proverbs 27:17
A Prayer When You Are Sad
Gracious God,
Some days my heart is extra heavy. A sadness consumes me, and I see no way out. Lord God, will You please pull me close? I need You on these days to feel Your presence and love. I am so grateful that Your compassion and kindness are in constant pursuit of my heart, especially when I am at my lowest. Amen.
"Blessed are those who mourn, for they will be comforted." Matthew 5:4
A Prayer to Create Healthy Boundaries
Heavenly Father,
Your Word tells us that we are to establish healthy boundaries in all parts of our lives. Show me areas where I need to seek healthy measures to guard my heart, mind, and soul. Also, show me where I am putting my guard up so much that I am not letting others in to help and love me. Amen.
"Therefore, since we are surrounded by such a great cloud of witnesses, let us throw off everything that hinders and the sin that so easily entangles. And let us run with perseverance the race marked out for us." Hebrews 12:1
A Prayer for Rest
Merciful Lord,
I am so tired, Lord. Not just in a physical sense but emotionally, mentally, and spiritually as well. I need to seek Your peace and presence in still and quiet moments. I need more of You and less of me. Provide ways for me to search You, O God, and meet me with Your healing hand, offering rest as needed. Amen.
"Come to me, all you who are weary and burdened, and I will give you rest." Matthew 11:28
A Prayer to Guard Your Heart and Mind
Sovereign Lord,
The world is loud, and there are so many distractions, Lord. It's easy to get swept away by it all and go down a path of visual and auditory destruction. Step in and change the course of my path when I take a devastating detour. I want to shift my focus on You and Your will. Amen.
"Above all else, guard your heart, for everything you do flows from it." Proverbs 4:23
A Prayer for Your Self-Worth
Loving Lord,
Due to my foggy brain and injured heart, I tend to get wrapped up in warped and distorted truths about myself. Please forgive me for not seeing myself the way You do. Speak softly to my heart when I tend to believe the lies, and remind me to trust You and who You say I am as Your beloved daughter. Amen.
"But blessed is the one who trusts in the Lord, whose confidence is in him." Jeremiah 17:7
A Prayer to Find Joy This Season
Father God,
You deserve so much praise, O Lord. However, I so easily succumb to the mental and emotional triggers that churn up guilt and shame. Please break those chains that hold me back, and free me from the bondage I place myself under. Help me see glimmers of hope that give me opportunities to rejoice in You. Let me be a daughter that delights in her heavenly Father. Amen.
"Rejoice in the Lord always. I will say it again: Rejoice!" Philippians 4:4
My Prayer for You
My prayer is that you encounter Jesus in a very real and tangible way this Christmas. May He touch your heart in a way that brings the comfort you need. May He allow you to see the beauty in simple moments that bring subtle joy.
Oh, friend, please be kind to yourself and know that you don't have to carry the title of depression, but rather, hold tightly to the title of "beloved daughter." Ask God to reveal ways to navigate this holiday in a healthy and safe way that can bring forth hope and long-term healing.
Big, big hugs to you! And "Healing" Holidays!
Photo Credit: ©GettyImages/max-kegfire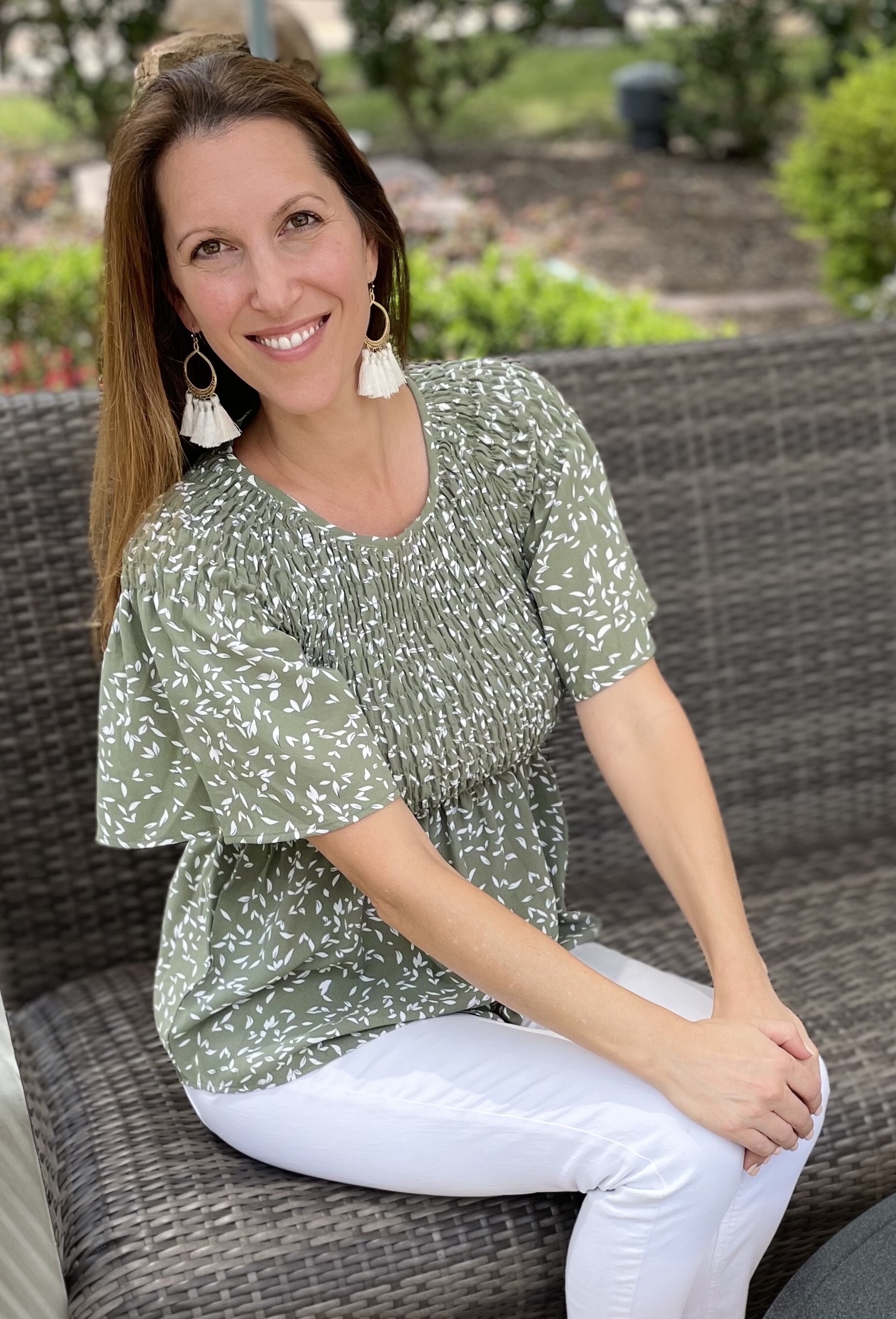 Alicia Searl is a devotional author, blogger, and speaker that is passionate about pouring out her heart and pointing ladies of all ages back to Jesus. She has an education background and master's in literacy. Her favorite people call her Mom, which is why much of her time is spent cheering them on at a softball game or dance class. She is married to her heartthrob (a tall, spiky-haired blond) who can whip up a mean latte. She sips that goodness while writing her heart on a page while her puppy licks her feet. Visit her website at aliciasearl.com and connect with her on Instagram and Facebook.
---
---