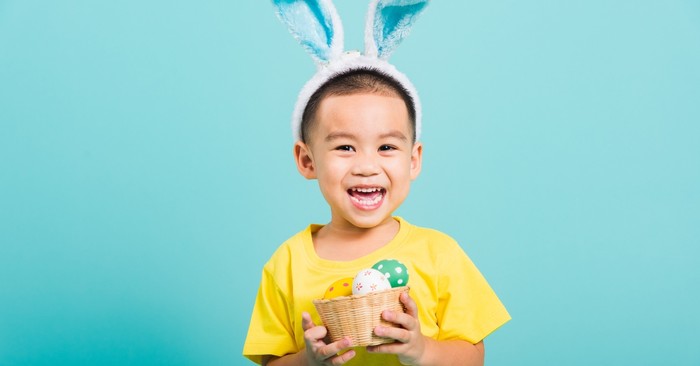 Here are ten Easter crafts that are not only cute and creative but will lead to conversations that will help your child understand the true meaning behind this sacred holiday!
Hippity Hoppity, Easter is on its way! Bring on the fun and festivities and break out all the markers, glitter, glue, and craft supplies because it's time to create some memories the whole family will enjoy! Is there anything better than a good 'ole fashioned crafting session with your little people, watching their faces light up when you display those cute little creations, doting on them? 'Tis the season for purposeful, meaningful, and simply sweet crafts!
*Disclaimer: While I am a former homeschool momma and public school teacher, I am by no means a crafty person. But, that being said, I still love to make and create things – it's just all done with love, so to speak.
All that to say, the crafts you find here come with no expertise level and are probably more for beginners or the little people of the family. That doesn't mean your teen can't jump in on the fun or that a grandparent can't help. The more, the merrier, I always say. And the more hands on deck, the more love to go around because these crafts beg for everyone to take part.
Now, all you have to do is gather your supplies and your people and hop to it…let's get to crafting! Here are ten Easter crafts that are not only cute and creative but will lead to conversations that will help your child understand the true meaning behind this sacred holiday:
1. Plastic Egg Holy Week Wreath
Supplies:
Paper Plate
Permanent Marker
7 different colored plastic eggs
Ribbon
How to Make:
Fold paper plate in half and cut a circle in the middle to make a base for the wreath. Write the words below on a piece of paper and stick inside each egg:
Jesus rode on a donkey into Jerusalem (Palm Sunday)

Jesus clears the temple

The Last Supper

Jesus prays

Judas betrays Jesus

Jesus is put on the cross

Jesus is ALIVE!
On each day of the week, open up a different egg and talk about it leading up to Easter.
2. Stained Tissue Paper Cross
Supplies:
Clear Contact paper
Black Construction Paper
Color tissue paper cut into 1-inch squares
How to Make:
Take the black piece of construction paper and cut out a cross. Then cut out the inside of that cross to make a frame. Lay that cross on a piece of contact paper and fill the inside with colorful tissue paper. Lay another sheet on top when it is filled, and trim off the extra contact paper. Hang them up in a room or in a windowsill like a sun catcher.
3. Story Stones
Supplies:
10 rocks
Fine tip pencil
Acrylic paint pens – fine tip
Spray Sealant (optional)
How to Make:
Paint the scenes or write words to retell the story of Easter. You can get as creative as you'd like! When finished, place them in a bucket or lay them out on a living room table to retell the story of Easter.
Sketch with a pencil first, then go back over with a paint pen. Finish it off by spraying with sealant. This last step is optional, but it will allow for the painting and drawings to last longer and not chip. On the back of each rock, write the Scripture:
Palm Branch – Matthew 21:7-9
Coins – Matthew 26:14-15
Bread and Cup – Matthew 26:17-29
Praying Hands – John 17:20-26
Crown of Thorns – John 19:2
Cross – Matthew 27:31
Three Crosses – Luke 23:32,39-43
Cloth- Matthew 27:59
Boulder – Luke 24:1-2
Empty Tomb – Luke 24:3
4. Thumbprint Cross
This easy-peasy craft is fun for all ages but especially cute for those little ones with tiny fingerprints. Help your child draw out a cross frame on a piece of white paper. Then place a variety of paints on a paper plate and let them dip their fingers and thumbs into the paint and press into the center, filling in the inside of the cross with their beautiful, colorful fingerprints.
5. Three Cross Craft
Supplies:
Six popsicle sticks
Easter grass
Egg carton container cut into single cartons
Brown or yellow construction paper
Floral foam
Glue
How to Make:
Take the popsicle sticks and glue them together to resemble a cross. They can be painted for extra fun! Place a small foam floral cube to fit snuggly inside of a single egg carton and then stick the three crosses in the foam. Cover with easter grass and glue down. Then glue that on the yellow or brown construction paper to add stability. So cute!
6. Jellybean Prayer
You'll most likely not only enjoy putting this craft together but may even partake in the sweetness of it as well! (Especially if you are a jellybean fan.) Write out the prayer below on an index card or on a piece of paper. Then fill up a plastic resealable bag with the jellybean colors listed below. Take out the colors as you say each prayer and offer your heart to Jesus.
Dear Jesus,
GREEN - Thank you for the life You gave to me.
RED- For the sacrifice You took upon that tree (cross).
WHITE - Your story is one that I long to share.
BLACK - Our sins were great, yet You wore them with care.
YELLOW - I can't help but thank you for Your mercy and grace.
PURPLE - Because without You, I withdraw to a dreadful place.
ORANGE - You give me the promise of a brand-new day.
PINK- I am forgiven, set free, a beloved child You say.
Thank You, Jesus. Amen.
7. Coin-covered Cross
What are you going to do with all that extra change lying around? Make this craft! Trust me, it's money that will be well spent. Take all the loose change and glue it down to a wooden cross you can grab at a craft store. Then talk with your child about the price Jesus paid for us on the cross.
8. Hand Praise Palm Branch
Supplies:
Several sheets of green construction paper
Paper towel roll
Brown Paint (optional)
How to Make:
Start by painting the paper towel roll. This is optional but makes it look more like a branch. Then trace their hands about 8-10 times on the green construction paper and cut out. Glue on the dried paper towel roll and wave it around like a palm branch. Discuss the significance of the palm branch and how it means victory. Share how Jesus rode into Jerusalem on a donkey while His followers laid those branches at His feet declaring, "Hosanna," meaning Savior.
9. "He Is Risen" Sun Craft
Supplies:
Paper plate
Red, orange, and yellow paints
Cotton balls
Blue construction paper
How to Make:
This is a fun and uplifting craft that symbolizes Jesus giving us a new life and a new day with His ultimate sacrifice. Take a paper plate and cut it in half, then have your child paint it pretty hues of yellow, red, and orange. Then glue it on the blue construction paper to look like it is lighting up the sky. Spread out the cotton balls and glue them on to look like clouds. It's a pretty reminder of His grace given in each day!
10. Cotton Ball Lamb of God
Supplies:
White cardstock
Black marker
Cotton balls
Glue
How to Make:
Fold cardstock in half and draw out an outline that resembles half a lamb's body – just two legs and a tail. The top of the fold would be the lamb's back. Then cut it out, and it should open up to have four legs. You can stand it up as well. If it doesn't stand, cut a little off the feet to give it a flatter surface for stability. Draw out two identical ovals for the head and draw a mouth, eyes, and ears, and glue them on the body. Apply the cotton balls to the body to resemble a lamb. Then discuss how Jesus is the Lamb of God.
Well, there you have it, my friend – ten crafts to make and create with your precious family. May this be a sweet time to open up and share the love that Jesus has for them and why Easter is such a special holiday that we should all rejoice in!
Related Resource: Listen to Our FREE Parenting Podcast!
The Famous at Home Podcast with Josh and Christi Straub helps you stay emotionally engaged and connected to your biggest fans - the people in your homes. In this episode, Josh and Christi talk about how to foster a sense of purpose and deep relationships as a family in 2023. Click the play button below to listen!
Photo Credit: ©Getty Images/Sorapop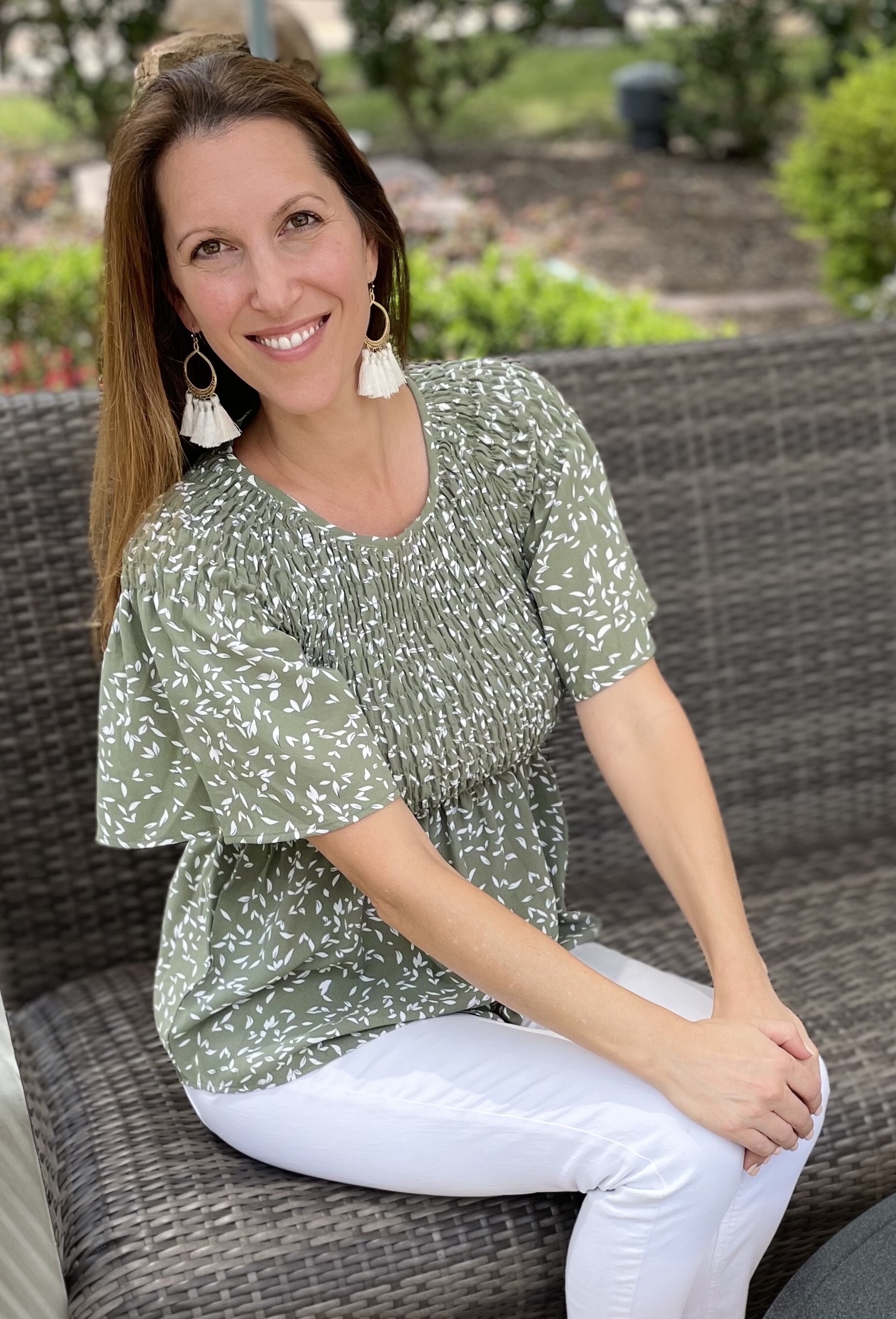 Alicia Searl is a devotional author, blogger, and speaker that is passionate about pouring out her heart and pointing ladies of all ages back to Jesus. She has an education background and master's in literacy. Her favorite people call her Mom, which is why much of her time is spent cheering them on at a softball game or dance class. She is married to her heartthrob (a tall, spiky-haired blond) who can whip up a mean latte. She sips that goodness while writing her heart on a page while her puppy licks her feet. Visit her website at aliciasearl.com and connect with her on Instagram and Facebook.
---
---