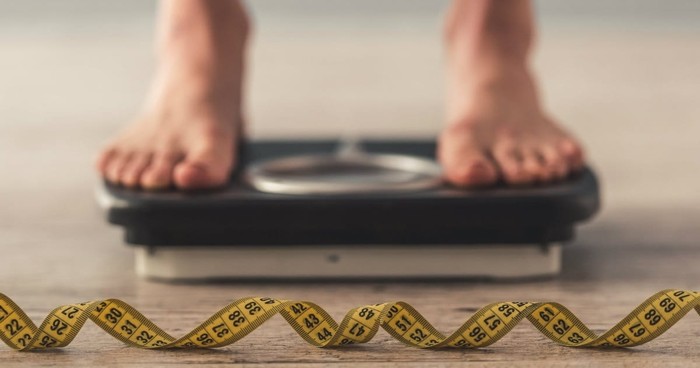 As a Christian struggling with weight loss, you might wonder: why won't God let me lose this weight? Here are a few things we wrongly believe about God and weight loss, and a better way to think about our faith and weight.
No temptation has overtaken you except such as is common to man; but God is faithful, who will not allow you to be tempted beyond what you are able, but with the temptation will also make the way of escape, that you may be able to bear it. - 1 Corinthians 10:13
Does it seem like no matter what you do to lose weight, the scale just won't budge? Year after year, the battle continues, with resolutions made and resolutions broken. And according to the latest statistics, 7 out of 10 of us are in this wretched battle.
So, the big question some of us may be asking is, Why won't God let me lose weight?
What We Wrongly Believe about Our Weight and God's Heart for Us
In my own way of thinking, I can list of a few reasons why God would prevent me from losing extra pounds. See if any of these thoughts sound familiar:
God must want to keep me humble by allowing me to be overweight.
God must be punishing me by making me fat.
God must not care about my weight at all, otherwise He would help me lose it.
These assumptions might sound legitimate, to our fallible minds, but they are assumptions nonetheless. The Bible tells us that humility is a choice. Even though the Lord can humble us, He ultimately wants us to freely humble ourselves under His sovereign hand.
Therefore humble yourselves under the mighty hand of God, that He may exalt you in due time, casting all your care upon Him, for He cares for you. - 1 Peter 5:6-7
What if losing weight has more to do with the surrendering our plans and desires to the Lord, than it is about fighting for control of the situation? (Some food for thought)
Secondly, God isn't punishing us by making us fat. He does allow us to face the consequences of our actions, when we eat too much and don't exercise enough, but He doesn't punish us.
Our sin and shame was nailed to a wooden cross over two thousand years ago—for good! Any punishment we feel is a lie from the enemy. The Lord is always faithful and just to forgive when we ask.
If we confess our sins, He is faithful and just to forgive us our sins and to cleanse us from all unrighteousness. - 1 John 1:9
Instead of viewing our weight loss struggle as punishment, perhaps we should view it as an opportunity to rely on the perfect work of Christ's redemption, and in turn, find strength and freedom through Him.
Lastly, God truly does care about our weight. He cares about the very hairs on our heads!
Are not five sparrows sold for two copper coins? And not one of them is forgotten before God. But the very hairs of your head are all numbered. Do not fear therefore; you are of more value than many sparrows. - Luke 12:6-7
God Cares about Your Weight: You Can Trust Him with Your Frustrations and Fears
When we feel like God doesn't care about our weight loss efforts, that is when we need to turn to Him most. Spending even more time in our prayer closets, in the Word, and in worship, will get the focus off of our battle and onto the One who has already won the battle.
Truly, no matter how long we've dealt with our weight issues, we can fully trust God to not only care about us, but to give us the tools and wisdom we need to overcome. We don't need to worry that the Lord has given us "a thorn in the flesh," in the form of excess weight. Unlike the apostle Paul's issue, which he could not change no matter what, our weight is something we can change.
And lest I should be exalted above measure by the abundance of the revelations, a thorn in the flesh was given to me, a messenger of Satan to buffet me, lest I be exalted above measure. Concerning this thing I pleaded with the Lord three times that it might depart from me. And He said to me, "My grace is sufficient for you, for My strength is made perfect in weakness." - 2 Corinthians 12:7-9
Ultimately, it's not about God "not letting us lose weight." It's all about us letting Him be sufficient in all things, letting His redemption be enough, and letting Him go before us in the battle.
Jennifer Waddle is best known for words of encouragement as an Author, Speaker and Musician for Women's Ministry. In her blog post, 2 Ways to View Our Diets with a Biblical Perspective, she offers a simple, Biblical approach to eating. Based on God's original design, the guess-work of dieting is removed altogether. She shares how food is simply nourishment for our bodies, so that we can carry out the work of the Lord. It was designed to be enjoyed and savored by the taste buds God created. We, however, have become so focused on the particulars of our diets, we've lost perspective. (You can read the entire post here.)
Image Credit: ©Thinkstock/vadimguzhva
---
---