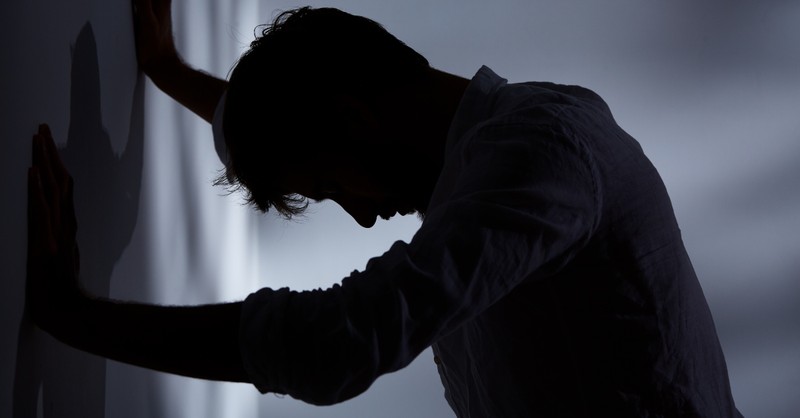 Why Do People Choose to Hurt Themselves?
Aaron Brown

GodTube Contributing Author
Most people who hurt themselves will tell you they want to change their circumstances. In fact, they are likely desperate.
Throughout my life, I've encountered this question a number of times—in a soft tone, as if to not be overheard:
"Why do people choose to hurt themselves?"
The question is asked with genuine curiosity, yet there is an underlying discomfort and confusion. Topics such as self-harm and suicide are taboo in today's culture—so taboo that those who struggle in those areas often go undetected because they have no one to confide in. They are too ashamed and afraid to speak up.
I've been that person—both people actually. People have shared with me the unpleasant sensation of wanting to hurt themselves. And I too have had my own bouts with suicidal ideations.
Through Christ there is comfort and deliverance from these forms of self-defeat: "Now these three remain: faith, hope, and love—but the greatest of these is love." (1 Corinthians 13:3)
While I have never hurt myself, I have become very understanding of why people make that choice. In any moment such a thought occurs, every aspect of the above verse is being ignored. The individual has lost faith, has lost hope, and has given up on love.
If you want the full answer to why people choose to hurt themselves, then keep reading.
A Lack of Faith
"But let him ask in faith without doubting. For the doubter is like the surging sea, driven and tossed by the wind." (James 1:6)
Imagine being stuck on an island, a very small island. There are no other people. You're stranded with no way off the island. There are no animals, no plants. Just you and sand and your thoughts and your discomfort.
Now, imagine on top of all those details, you feel like God has abandoned you.
Notice, I said you feel that way.
Oftentimes in those moments where we doubt God, we begin thinking that he has suddenly stopped supporting us. He has forgotten about our suffering, or is simply watching while we struggle. The Bible doesn't paint that picture of God, but we do.
Doubt paints that picture for us.
And as doubt grows, our faith shakes. The waves toss us around. Sadly, there are some who choose to let the waves overcome them. If God isn't for them then there is no reason no one else would be. God is supposed to be ever present, unlike people. If he abandons us, then should we simply abandon life?
The truth is that God doesn't abandon us (Hebrews 13:5). He won't.
"Never will I leave you; never will I forsake you."
When we know God and understand his character, we not only lay the foundation of faith, but we build upon our beliefs no matter what waves attempt to toss us around.
A Lack of Hope
"We are afflicted in every way but not crushed; we are perplexed but not in despair." (2 Corinthians 4:8)
"A despairing man should receive loyalty from his friends, even if he abandons the fear of the Almighty." (Job 16:4)
I've come to understand the absence of hope in one word—despair.
Hope, on the other hand, is a positive belief in the future.
I hope I can do this…
I hope this happens…
I hope God will…
When we despair about our futures, we no longer want to move forward in time. Yet, time only moves in one direction. Thus, people in pain make a decision. Do I move forward in a life replete with suffering? Or do I stop moving forward at all?
These, however, are the wrong questions. While there is plenty of suffering to experience, there are also plenty of blessings awaiting us. Much like with faith, we can better establish hope in our lives when we understand God and his Word.
A perfect example of hope would be Job. He was a righteous and prosperous man who went through a season of losing everything. Why? God allowed the Devil to test him.
Job didn't know in the moment why he suffered, only that his life was going into a sudden downward spiral. Yet, he did not give up hope. He trusted that God would support him throughout his suffering, and in time, work for his good. God restored Job twice with what he had before, and blessed all he owned.
When we maintain hope in our own lives, we allow God to play the same role for us. Whether he restores, renews, or simply makes us into better people, he is worthy of our hope.
A Lack of Love
"The second is like it: Love your neighbor as yourself." (Matthew 22:39)
I believe that we love others based on the measure we love ourselves. People who don't feel loved are not going to be outspoken in their love for others. They may not be able to truly love others at all.
Yet, loving others is the second greatest commandment, with the first being to love God. How do we get to places where we struggle to love and be loved? Some grow up without loving parents, suffering abuse, without a relationship with God. The list goes on and on.
If we never cultivate that love for our self or others, when the suffering of life hits, it will hit hard. God didn't allow Adam to be alone, he doesn't want us to be alone either. We are meant to love and be loved. This reminds us that we are not alone. In those moments where people hurt themselves, they believe themselves to be utterly alone.
Love brings us out of that and into connection with God and others. If the Bible communicates that we were never meant to go it alone, then we can know that God intends to give us companionship in one form or another.
How Should You Respond?
In order to be more supportive and helpful to those who struggle in this sensitive area, if someone you know opens up about this struggle, the appropriate response is to listen and understand. Listen for the source of pain. Try to put yourself in their shoes. Allow yourself to grow in compassion for the pain they might find themselves in.
I can attest to the fact that in my lowest moments, the worst response someone could give me was telling me, "You brought this on yourself," "You feel this way because you want to," "You control how you feel."
Most people who hurt themselves will tell you they want to change their circumstances. In fact, they are likely desperate.
Some people do choose to do wrong. Then there are those that have wrong done to them. In reality, everyone falls into both categories at some point in life. Though not everyone chooses to hurt themselves.
While some people will never face a scenario of having suicidal ideations, there will be those who do. Some will never be rescued from a failed overdose, and others will.
We are all people. We are all sinners. When we hold on to faith, hope, and love, we are more likely to make the decisions God desires for us to, rather than those our fear leads us to.
We do in fact have a choice.
Photo Credit: © Getty Images/KatarzynaBialasiewicz
---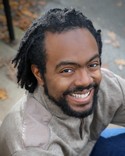 Aaron Brown is a freelance writer, dance teacher, and visual artist. He currently contributes articles to GodUpdates, GodTube, iBelieve, and Crosswalk. Aaron also supports clients through the freelance platform Upwork.
Comments
---
---