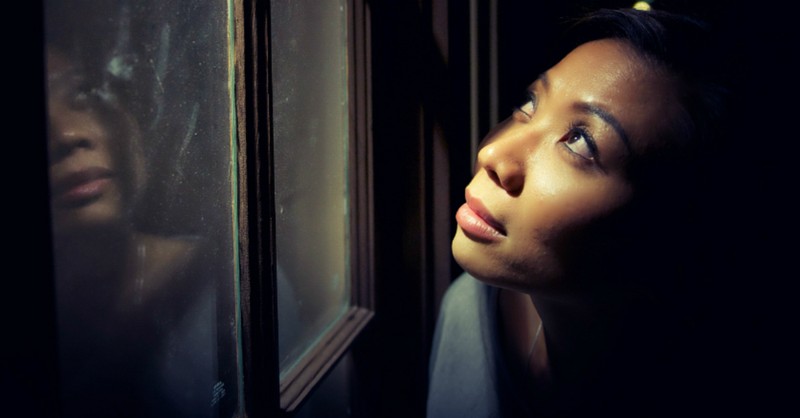 When Worry Becomes a Sin
Vivian Bricker

Contributing Writer
It is amazing how many of us trust God to redeem our souls; however, we often distrust God with the smaller things of life, such as our doctor appointments, our exams, or our electricity during a storm.
Most people struggle with worrying at some point in their life. If you're like me, you tend to be a worrier. It is normal to worry to an extent; however, if you start finding yourself worrying all the time, there could be a problem. When we consistently worry rather than trusting God, we have fallen into the snares of sin. The Lord does not want us to worry. Rather than worrying, He wants us to trust in Him.
Worry Wart
"My philosophy is that worrying means you suffer twice" (Newt Scamander in 'Fantastic Beasts and Where to Find Them'). Worrying causes us to stress, fret, and experience anxiety. Even though worrying has been normalized in society, God does not want us to worry. When we continually worry rather than trusting in God, we are sinning. As stated by Bible Study Tools, worrying is a sin because "most worry or anxiety is a failure to trust God and His goodness or to believe what He told us" (Inside BST, "Does the Bible Say Worry Is a Sin?" Bible Study Tools, 2021).
When we realize that worry is a sin, it hits us hard. For me personally, I never realized worry was a sin until I started researching, studying, and meditating on the Word during college. I was experiencing immense worrying, anxiety, and stress during my years of college due to the ever present tests, discussion boards, and research papers. Most people can relate to worrying either at school or at their workplace. Often, it can be quite difficult to not worry because of everything you have to do and accomplish. If you are in college or have been in college, you know how difficult it is to not worry with the impending due dates, exams, and projects. In the same way, we can worry about our family and friends. We worry about their health, we worry about our own health, and we seem to worry about everything in between. Before we know it, worrying seems to be the centerfold of our lives. As an example, this morning as I am writing this article, I am already worrying. There is freezing rain coming down and I am worrying that my power is going to go out, which would lead to no lights, no heat—no electricity at all. If I don't have electricity, I won't be able to finish my article, I will get really cold, and I won't be able to cook any food.
As you can tell, I am worrying a lot this morning. Maybe you can relate to this same feeling. Maybe there is no freezing rain coming down at your house right now, but maybe your child has a scary doctor's appointment today, you have an exam to take tomorrow, or your husband has an important presentation in the office at the end of the week. For any of those reasons, you might be experiencing a significant degree of worry, anxiety, and stress. Rather than allowing the worry to consume our day, we need to give our worries over to God. Consistently allowing worry to consume our thoughts is a sin. It is a sin because we are failing to trust in God. We have to have faith in God, refusing to let worry control our lives anymore.
Giving Our Worries Over to God
No matter why you are experiencing worried thoughts, give them over to God. In the New Living Translation, 1 Peter 5:7 tells us, "Give all your worries and cares to God, for he cares about you." What Peter is telling us here is absolutely true. God wants us to give all of our worries, cares, and concerns to Him because He cares about us. He does not want us to drown in the sea of worrying. The Lord knows that when we worry, we are distressed, stressed, and anxious. Let me tell you right now friend, God does not want you to live a life of worry. Jesus died for you to experience abundant life (John 10:10). Many people believe that the abundant life that Jesus speaks of in John 10:10 is referring only to eternal life after we pass away; however, the abundant life Jesus speaks of in John 10:10 starts from the moment that we accept Jesus Christ as our Savior and continues throughout eternity. Jesus died, so that you can live an abundant life now. In the abundant life that Jesus has given us, there is no room for worrying.
Instead of worrying, we need to give all of our worries over to God. Paul tells us in Philippians 4:6-7, "Don't worry about anything; instead, pray about everything. Tell God what you need, and thank him for all he has done. Then you will experience God's peace, which exceeds anything we can understand. His peace will guard your hearts and minds as you live in Christ Jesus" (New Living Translation). Paul is telling us the truth that we must not worry about anything. Rather than worrying, Paul tells us to "pray about everything." We are to tell God what we need and thank Him for all of the blessings He has given us. Only then will we truly experience God's amazing peace in our hearts and minds. This peace that God gives will work as a fortress and guard our hearts and minds. It can be hard at first for us to give our worries over to God because for so long we have resorted to worrying rather than trusting God with the outcome. We can begin to give our worries over to God by following Paul's instructions in Philippians 4:6-7. Whenever you feel worry creeping into your mind, pray to God. Whatever is worrying you, make the intentional decision that you are going to pray for God's help.
Back to my example, I'm worried the freezing rain is going to stick to the power lines and my family and I will lose power. Rather than worrying about it, I need to pray for God's protection and pray specifically that nobody being affected by this winter storm will lose power. After I have prayed, I need to just rest in God and trust Him with the outcome. Even if I do lose power, it does not mean God has forsaken me. In time, the power will eventually be restored and I can trust that my family and I won't freeze to death without our power. My prayer is that we will not lose power, but there is no point in worrying about it. Worrying accomplishes absolutely nothing, but prayer does. God already knows all of our needs, but He wants us to come to Him and tell Him we need His help. If we do not take our worries to God in prayer, how will our worries be fixed? Even if God doesn't fix our worries right away, we can trust that He will answer our prayers if they are in alignment with His will. We need to trust in God and not to trust in worry.
A Fresh Start
Worry becomes a sin when you let it control your life and you are choosing to worry rather than to trust in God. It is amazing how many of us trust God to redeem our souls; however, we often distrust God with the smaller things of life, such as our doctor appointments, our exams, or our electricity during a storm. Each of these things is a valid reason to worry, but God wants us to pray and trust in Him.
Even against all odds, we need to trust God. He will never leave us nor forsake us (Hebrews 13:5). We do not have to worry because we can completely trust God. Proverbs 3:5-6 tells us, "Trust in the Lord with all your heart and lean not on your own understanding; in all your ways submit to him, and he will make your paths straight." Turn to God, pray to Him, and trust Him. When you feel the temptation to worry rather than to trust God, stop the worrying dead in its tracks. Don't worry. Instead, pray and trust in God. Today can be the day that you have a fresh start to life and leave the days of worry behind. A life full of trust in God will diminish worry. Trust me, you don't have time for worry in your life! God has a HUGE future planned for you and you don't need to worry at all. Just trust the God of goodness.
Photo Credit: ©Unsplash/Frank McKenna
---
Vivian Bricker loves Jesus, studying the Word of God, and helping others in their walk with Christ. She has earned a Bachelor of Arts and Master's degree in Christian Ministry with a deep academic emphasis in theology. Her favorite things to do are spending time with her family and friends, reading, and spending time outside. When she is not writing, she is embarking on other adventures.
---