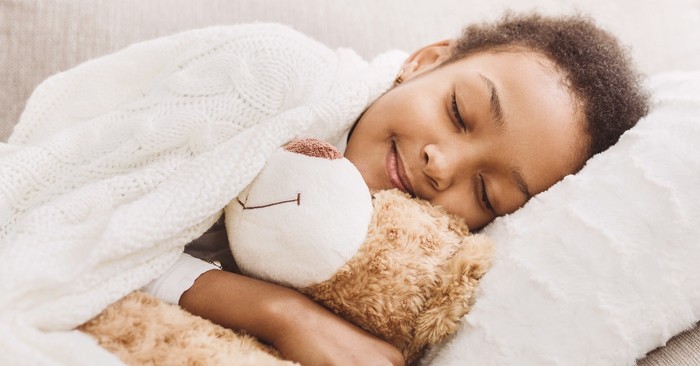 While we are not Jesus, we can rest and sleep easy because we know Him.
Sleeping is very important. Sadly, within American culture, sleep and rest are not prioritized. Rather than getting proper sleep and rest, our culture teaches us that we need to be productive all the time, always at work and never at rest. Rest is seen as "lazy" or "unproductive." This couldn't be further from the truth as sleep and rest are very important and productive. Never should a person be seen as lazy or unproductive for sleeping and resting.
Sleep in the Bible
In Proverbs 3:24 we are told, "When you lie down, you will not be afraid; when you lie down, your sleep will be sweet." This is an important passage in the Bible that talks about sleep. It reminds us that when we lie down to sleep, we can rest easy because we know God is watching over us. Our sleep can be sweet because we know God is the One who gives us peaceful rest. This can be reassuring to many of us because often anxiety overcomes us at night, and it can be hard to get proper sleep.
Instead of getting a good night's sleep, we are faced with anxieties, worries, and fears. If this happens to you often, turn to Proverbs 3:24. Remind yourself that you don't need to be afraid. God is watching over you, and you can rest easy. There is nothing to fear because God watches over you by day and night. He doesn't have to sleep because He is God and nothing escapes His eyes. Sleep easy tonight knowing that the Lord is the One watching over you.
Another place in the Bible where sleep is spoken of is in Psalm 4:8: "In peace I will lie down and sleep, for you alone, Lord, make me dwell in safety." Similar to Proverbs 3:24, Psalm 4:8 reminds us that we can lie down and go to sleep because the Lord is providing us with safety. He watches over us through every hour of the night. We don't have to be afraid or anxious about the coming day because God will be walking with us throughout every minute and every second.
When it is time to go to bed, choose to reflect on the truth that God keeps you safe as you sleep. The world is a frightening place, and many bad things can happen, yet we can trust that God will keep watch over us. Just as a father or a mother keeps watch over their baby as he or she sleeps, God also watches over us with love in His heart. There is nothing to be worried about or frightened of because the Creator of everything is the One keeping you safe as you sleep and blesses you with sweet slumber.
Does God Sleep? Why Do Humans Need to Sleep?
As mentioned earlier, God never sleeps (Psalm 121:3-4). Many people believe the false notion that when God rested on the seventh day of creation it meant He took a nap or fell asleep. This is not true because God doesn't sleep. He doesn't need sleep because He is God. When the Bible tells us that God rested on the seventh day of creation, it means that He admired His work on the seventh day. He was proud of His handiwork and paused to revel in His masterpiece.
It's hard for us to imagine never sleeping because we need sleep. The human body cannot function properly unless we get enough sleep. For most people, we need about eight hours of sleep a night. Unfortunately, not many of us get eight hours a night. Due to work schedules, late nights, or a new baby added to the family, many individuals can become sleep-deprived. It is important to get sleep when you can even if that is in the form of a few naps throughout the day. There is nothing wrong with getting a little extra sleep, especially when you didn't get a good night's sleep the night prior.
When I was a teenager, my mother was very anti-sleep. What I mean by anti-sleep is that she saw sleeping as being lazy. As a woman who provided for her family of five, I understand her urgency to wake up each morning; however, sleep should never be demonized. As a result, I never got enough sleep as a teen, and I functioned on less than six hours of sleep a night. As someone who has gone through a time when sleep was seen as a bad thing or as a sign of laziness, I cannot stress enough that sleep is a good thing.
God created our bodies with the need for sleep. We cannot expect ourselves to function properly if we don't get enough sleep. Sleep is crucially important to our physical, mental, and emotional health. Think about the last time you didn't get enough sleep. You probably were quite cranky and didn't feel well. Nobody wants to be around someone who is irritable. This is one of many reasons why we need to prioritize sleep. Not to mention that a lack of sleep can make you more prone to getting sick.
With coronavirus rates rising, it is important that we take care of our health and ensure we are getting proper sleep. Don't view sleep as a bad thing, and don't feel guilty for having to take a nap during the day. Jesus Himself knew what it felt like to be tired (John 4:6). The Lord knows how it feels to be tired and weary. Since He is fully God and fully man, when He walked on this earth, He experienced all the same things we experience. He knows what it feels like to be hungry, to be stressed, and to be tired.
He knows exactly how you are feeling. No matter if you are tired, overwhelmed, or stressed, go to the Lord. He is not unable to sympathize with you. In fact, He understands exactly how you are feeling, and He wants you to rest. Take time to get some extra sleep and don't feel guilty about it. Something I've learned over the years is that sleep is something we can't live without. Rest is a good thing and something our bodies need.
Resting and sleeping do not need to be demonized. Jesus Himself honored His tiredness and rested when He needed to. The Lord fell asleep on a boat when a storm was stirring up the waters (Matthew 8:23-27). His disciples were frightened, but the Lord wasn't. Why? Because the Lord knew He had control over the waters. He could rest safely even on the waters because He had control over everything. In the same way, we can rest easy because the Lord has control over everything in creation.
While we are not Jesus, we can rest and sleep easy because we know Him. The Bible has a lot to say about sleep and it is important we don't overlook these crucial passages. Sleep is vital to your health. Never feel guilty for prioritizing sleep and rest. The Lord has given us His peace, and with this peace, we can rest easy. If you have a hard time getting enough sleep and rest, ask God for His help. Go to Him in prayer, and He will listen to your words.
Photo Credit: ©Getty Images/Prostock Studio
---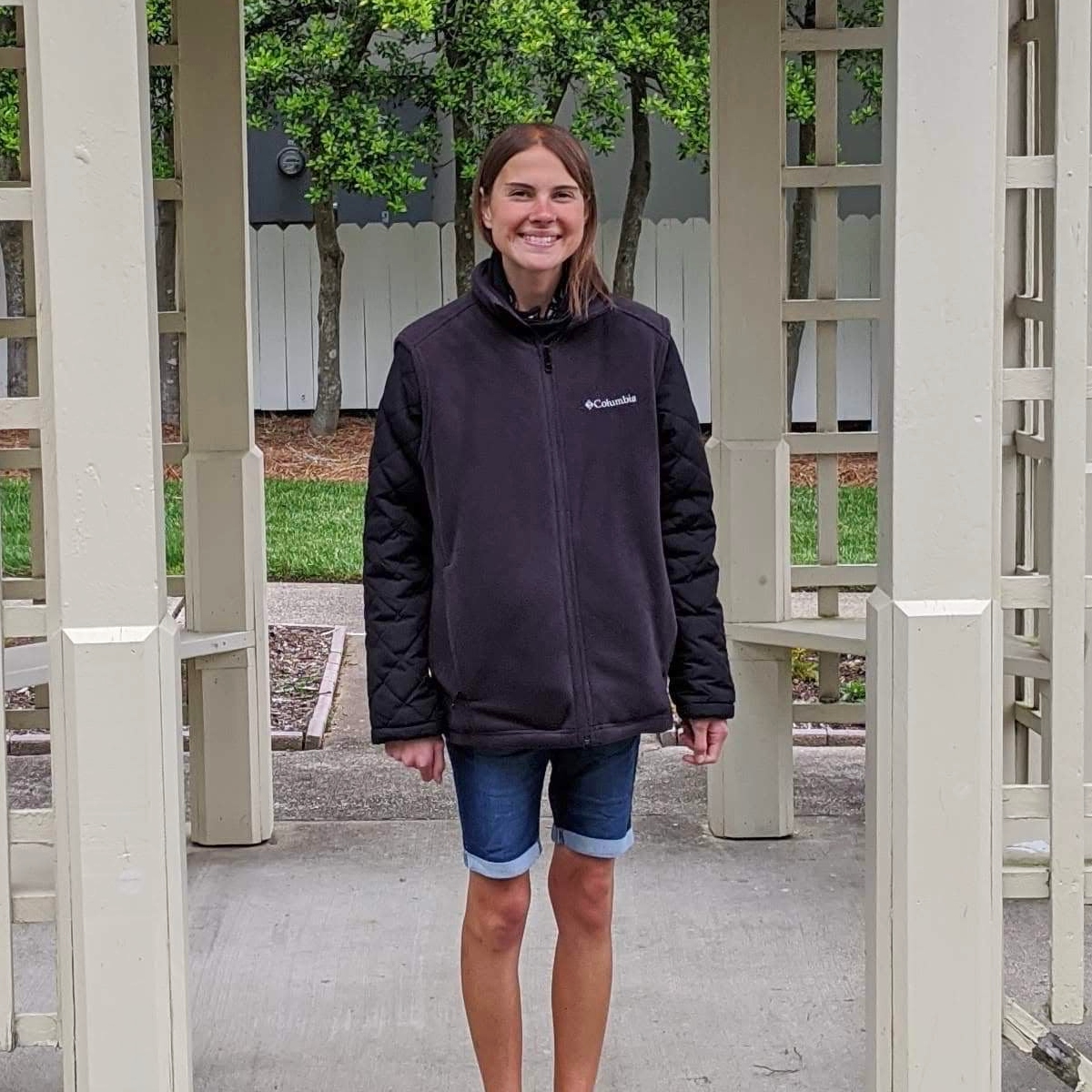 Vivian Bricker loves Jesus, studying the Word of God, and helping others in their walk with Christ. She has earned a Bachelor of Arts and Master's degree in Christian Ministry with a deep academic emphasis in theology. Her favorite things to do are spending time with her family and friends, reading, and spending time outside. When she is not writing, she is embarking on other adventures.
Related podcast:
The views and opinions expressed in this podcast are those of the speakers and do not necessarily reflect the views or positions of Salem Web Network and Salem Media Group.
Related video:
Photo Credit: ©Unsplash/Hamza NOUASRIA/Ryan Hutton/Kelly Sikkema/Biel Morro/David Beale/Christie Kim/Cheron James/Stanislav Kondratiev/Martina Vitáková. Audio Credit: ©soundstripe.com
Related links:
5 Ways Sleep Adds to Our Spiritual Lives
9 Bedtime Prayers to Help You Sleep Peacefully
---
---