What Does the Bible Say about Our Desires?
Where's that line between enjoying life's blessings while remaining connected and surrendered to Christ?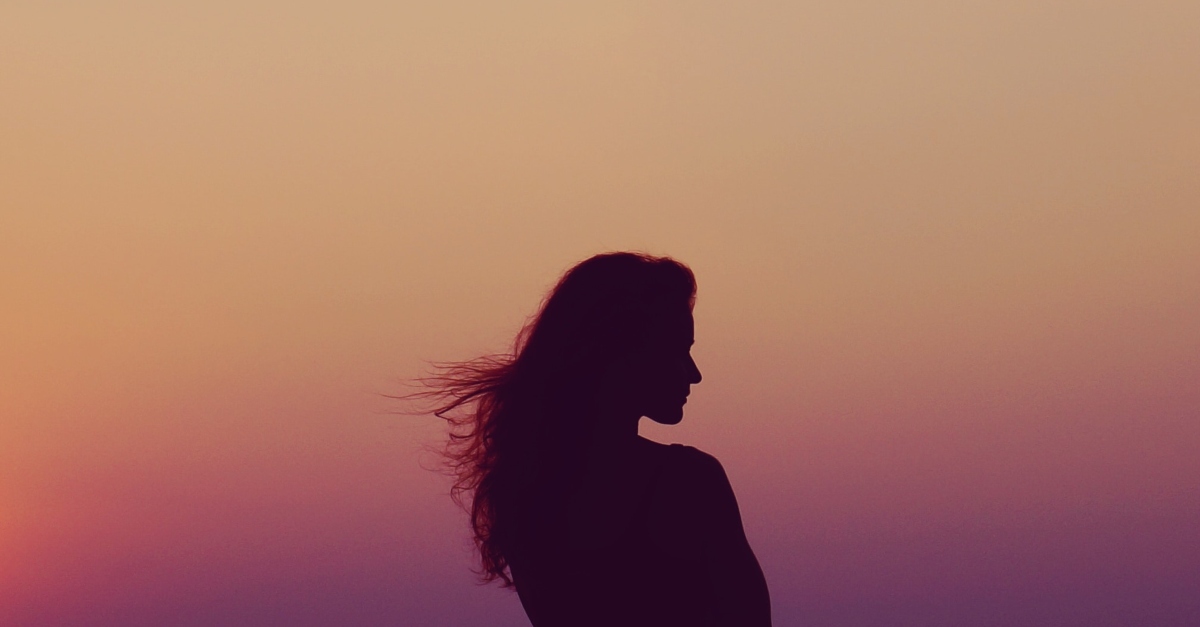 How can we know, when we receive an inner spark, whether that desire comes from us or God? And what about our so-called "unspiritual" longings? Like wanting to purchase an outfit or car or some other material item? Does the Bible have anything to say regarding our budget and shopping? And if so what? Obviously, we can't and shouldn't give in to every random inclination, but surely God doesn't intend for us to live as self-deprived hermits, right? So, where's that line between enjoying life's blessings while remaining connected and surrendered to Christ?
Mankind has wrestled with these questions since Christianity began. In the third century, the first Christian monks, seeking to live solely for God, separated themselves from society and established what scholars term Christian monasticism. Most likely, their actions initially arose from the persecution suffered under Roman Emperor Diocletian. But their efforts soon became a complicated system of legalism where they sought "perfection" in Christ through asceticism.
I understand their motivation. It certainly seems easier, after all, to honor God, with all temptations and distractions removed. But Jesus prayed that we would be both "in the world" but "not of it" (John 17:6-26), stating, "My prayer is not that You would take them out of the world but that You would protect them from the evil one" (John 17:15). You and I are to remain "on mission," and we can't do that in isolation or barricaded in our "safety places."
In other words, we need to learn to live in the world God created, managing our desires as they come, as we yield our whole selves to Christ. Only He can purify us from all that hinders our growth and love while increasing our reflection of Him.
Photo Credit: © Unsplash/Ahmet Sali
Sin-Fueled Impulses
Scripture makes it clear that, apart from Christ, most of our desires are tainted by sin.
In Jeremiah 17:9, we're told the heart, which Hebrews considered the inner man, including his emotions, mind, and will, is "deceitful" or polluted "above all things and beyond cure" (NIV). The NLT states that it's "desperately wicked." Our unredeemed nature "sets its desires against the Spirit" (Galatians 5:17, NASB). Speaking of this, Romans 7:5 states, "For while we were in the flesh, the sinful passions, which were aroused by the Law, were at work in the members of our body to bear the fruit of death" (NASB).
A heart filled with sin stirs sinful desires that ultimately lead to sinful actions. What's more, as Jeremiah so clearly stated, our thoughts are deceived and prone to self-deception. For example, when a man or woman seeks affection outside of marriage, they override their pricked conscience by telling themselves God would want them to be happy, or that their spouse in some way doesn't deserve their fidelity. Or perhaps an employee, who knows intrinsically the immorality of stealing, uses his low pay, long hours, or perceived unfair treatment to justify theft.
We need God's Spirit working within us to align our desires with His.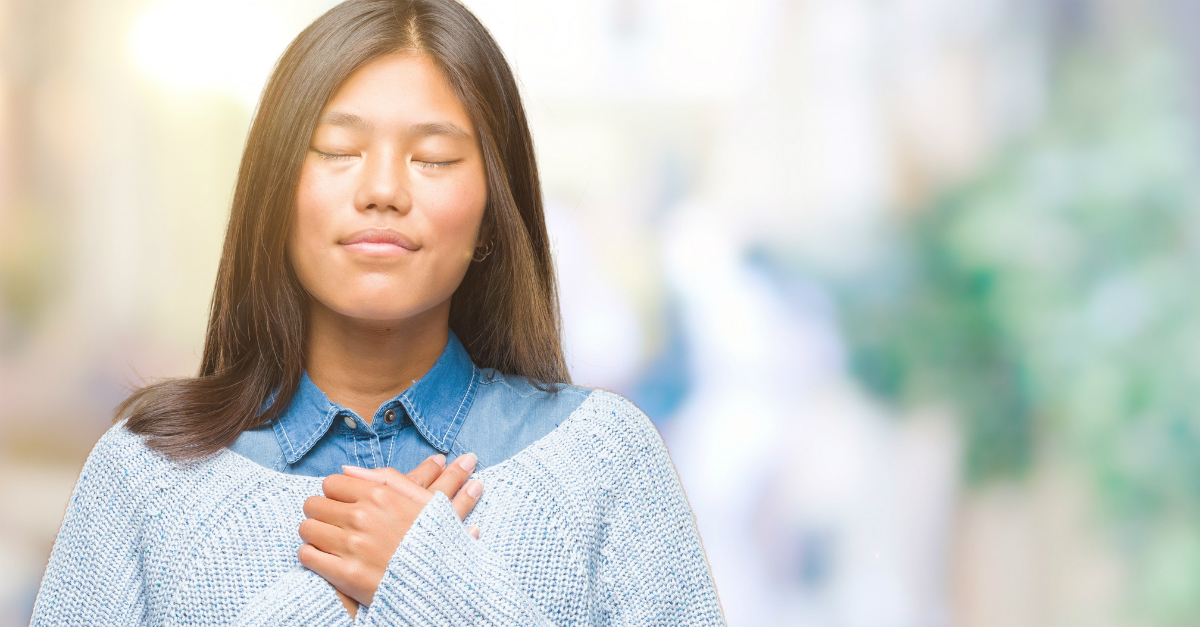 How God Transforms
When we trust in Christ for salvation, Scripture tells us we're made completely new. He replaces our old, sinful heart, with its deceitful desires, with one of flesh that beats for Him. This fulfills the words God spoke to His prophet Jeremiah when He said, "I will give them a heart to know Me, for I am the Lord; and they will be My people, and I will be their God, for they will return to Me with their whole heart" (Jeremiah 24:7, NASB).
By grace, God draws us to Him and righteous living. He changes what we seek and how we think, giving us the mind of Christ. This reformation, sparked upon our new birth, progresses as we grow in Christ and the truths of Scripture. Our spiritual maturity and sensitivity develop as we yield to Him.
When we're living deeply connected with Him, He "works in [us] to will and to act in order to fulfill His good purpose" (Philippians 2:13, NIV).
Romans 12:1-2 describes this process. Transformed desires begin with surrender, as we offer our bodies, or our whole selves to God, "as a living sacrifice." This involves relinquishing our sinful, selfish longings and receiving all Christ has for us. We're also told to "be transformed by the renewing of [our] minds" (NIV). When we do this, we'll understand God's good and perfect will.
As our spiritual maturity and sensitivity increases, our confidence does as well. While we remain cautious of ourselves and our desires, we trust God's leading, knowing whenever we veer out of His will, we'll "hear a voice behind [us], saying, 'This is the way walk in it" (Isaiah 30:21, NIV).
To put it simply, our relationship with God gives us the discernment to know which desires to nurture and feed (like perhaps the drive for bonding time with our children), and which to starve (like that pull toward sin).
The Warring Desires Within
In heaven, we'll always be drawn to and surrounded by what is pure and godly. But today, we're stuck in the interim of who we once were and who, in Christ, we're becoming. We're also constantly ambushed with temptations that play on our weaknesses. Media influences and targeted, high-dollar marketing trigger our insecurities and discontentment. Our selfishness often overpowers our love and our pride battles our surrender. As a result, many of us feel as if we're ping-ponging between godly living and sin.
Galatians 5 describes this inner turmoil, urging us to walk by, or live in submission to, the Spirit, not our humanness. Verses sixteen and seventeen state, "For the flesh desires what is contrary to the Spirit, and the Spirit what is contrary to the flesh. They are in conflict with each other, so that you are not to do whatever you want." This is a big deal, because the acts of the flesh, or living apart from God's influence, are ugly and destructive: "Sexual immorality, impurity, debauchery, idolatry and witchcraft; hatred, discord, jealousy, fits of rage, selfish ambition, dissensions, factions and envy, orgies …" (Galatians 5:19-21).
While we might not have committed every act listed in that passage, I suspect we've all witnessed the destruction caused by hatred, jealousy, angry outbursts, and discord. But we've also witnessed the beauty that comes when people surrender to the Spirit and demonstrate love, joy, peace, patience, kindness, and self-control (Galatians 5:22-23). Each day, God offers us a choice: yield to Him and bear His fruit, or give in to sin, and reap pain and devastation.
The Confusing Middle
Desires aren't always clearly right or wrong. Often, we find ourselves wrestling with difficult questions such as, do we book that tropical vacation or donate that money to the church or a missionary? Should we buy that new outfit or pay extra on our mortgage? Should we go out with the girls Friday night or spend a quiet evening with our daughter? Those situations don't always have easy answers. Yes, God wants us to live generously, but He also allows us to enjoy life's blessings. Similarly, He wants us to invest in our family, but we're also to develop community with one another and enjoy all the blessings God provides.
Here are some questions we can use to evaluate ambiguous items, opportunities, and situations:
1. Does Scripture speak on this issue, and if so, how?
2. What truth principles might apply here?
3. Has God spoken to me directly (through a nudge in my spirit, Scripture, a sermon, or perhaps a trusted friend) regarding this desire?
4. Will this act or action:
1. Harm my relationship with others?
2. Cause someone pain?
3. Harm my relationship with God?
4. Harm my witness for Christ?
If, after prayer and honest evaluation in light of Scripture, we don't sense God's redirection or "no," we can most likely move forward in confidence. So long as we're seeking Christ, He will lead us, step by step, toward His very best.
We all have desires, some good, some bad, and some harmful. Similarly, we're all prone to self-deception, but in Christ, we're also transformed by grace. As we steadily grow closer to Him and His truth, He transforms our heart and minds and redeems our motivations so that our deepest selves more closely resemble Him. Therefore, the more our hearts and minds align with Christ, the more our desires resemble His as well.
Photo Credit: © Getty Images/Aaron Amat
Jennifer Slattery is a writer and speaker who hosts the Faith Over Fear podcast. She's addressed women's groups, Bible studies, and writers across the nation. She's the author of Building a Family and numerous other titles and maintains a devotional blog at JenniferSlatteryLivesOutLoud.com.
As the founder of Wholly Loved Ministries, she's passionate about helping women experience Christ's freedom in all areas of their lives. Visit her online to learn more about her speaking or to book her for your next women's event and sign up for her free quarterly newsletter HERE and make sure to connect with her on Facebook and Instagram.

---
Want more interaction with the women of iBelieve? Join our fans, writers, and editors at the iBelieve Facebook group, Together in Faith, for more videos, stories, testimonies, prayers and more. Visit here to join the community!
Comments
---