What Does the Bible Say about Healing?
Our wounded hearts are crying out for answers. We want to believe perfect health, this side of heaven, is possible. We read of healing accounts shared in social media or occurring seemingly en mass in other countries, and lift our eyes to heaven with a quiet plea, "Me, too, Lord?"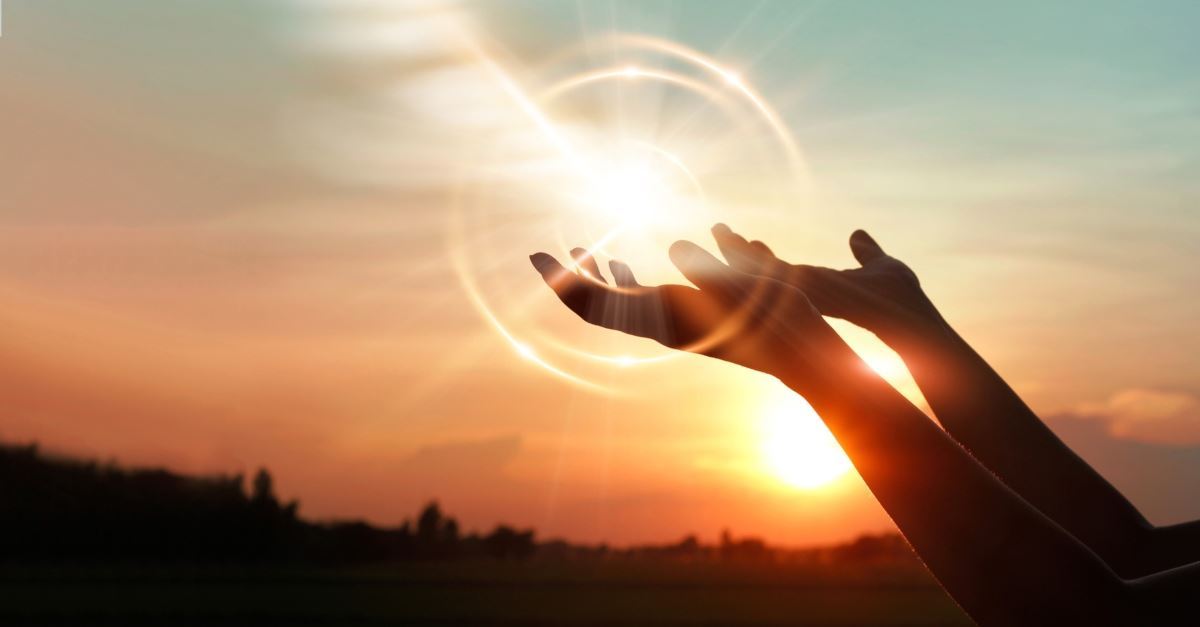 Countless books, articles, and blog posts have been written on the subject of healing. For some, the topic of faith and healing leads to intriguing theological discussions and Biblical analysis. For those who are sick, physically or mentally, or in pain, however, the conversation goes much deeper.
Our wounded hearts are crying out for answers. We want to believe perfect health, this side of heaven, is possible. We read of healing accounts shared in social media or occurring seemingly en mass in other countries, and lift our eyes to heaven with a quiet plea, "Me, too, Lord?"
I've been there.
Battling two chronic illnesses, both of which hit after a lifetime of fitness, I've prayed for healing, with faith and conviction, often.
One day, I felt certain God planned to answer my prayers. I was driving home when a thought came: "I should ask my life group to pray for me." I called my husband and suggested the idea. He responded, "We already have." I knew he was right. They'd prayed for me numerous times and likely still were. What would make the next instance any different?
But then, the following Sunday, our pastor preached on James 5:13-15.
You may be familiar with this passage. It says, "Is anyone among you suffering? He should pray. Is anyone happy? He should sing songs of thanks to God. Is anyone among you sick? He should send for the church leaders and they should pray for him. They should pour oil on him in the name of the Lord. The prayer given in faith will heal the sick man, and the Lord will raise him up. If he has sinned, he will be forgiven" (NLF).
That evening, I approached my husband again, and he agreed to my request.
At our next gathering my husband placed a chair in the middle of the room, sat me down, and everyone else gathered around and prayed. It was a beautiful outpouring of love.
I left convinced I was healed and envisioned how my life would change, once I was pain free and restored. The next day, however, I was devastated when my pain level and fatigue unexpectedly spiked more than ever. What had happened?
Frustrated, confused, and hurt, I wrestled with God for some time after that. I discovered He still has the power to heal, and often He still does, but not always. Sometimes healing comes instantly, other times God restores us slowly. And still other times, He says no, and in the midst of it all, we're left trying to reconcile verses like those preserved in James 5 with the pain we see in our sin-cursed world.
Though I don't have all the answers, here are six things I know.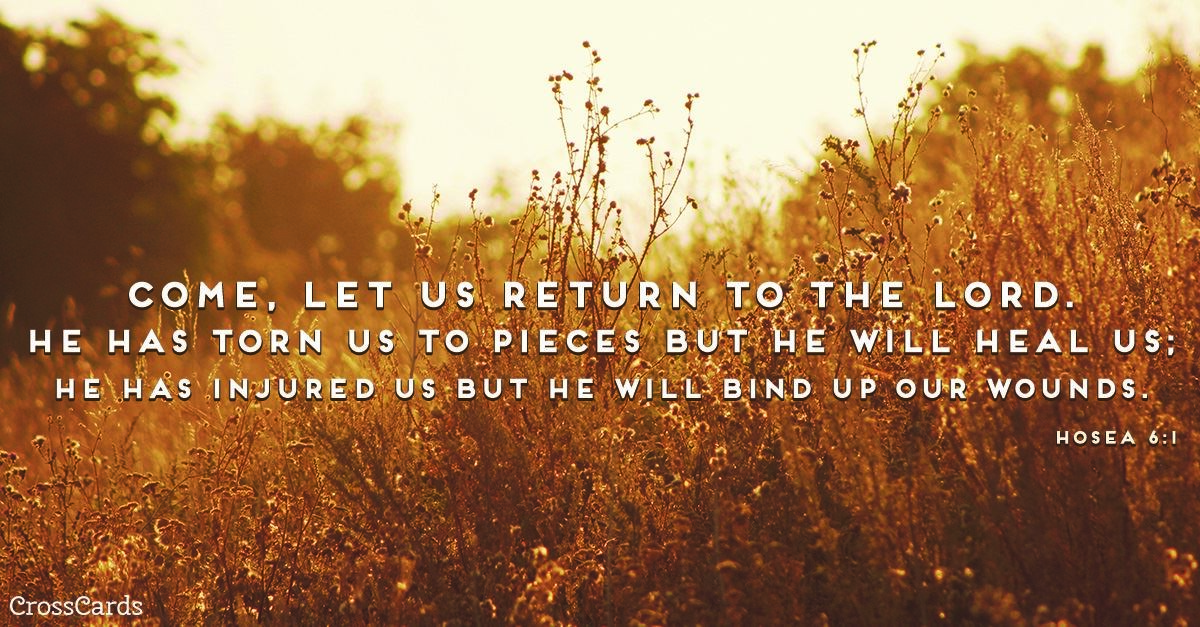 1. God has the power to heal.
God's power is limitless, beyond understanding. Psalm 147:4-5 says, "He determines the number of the stars and calls them each by name. Great is our Lord, and mighty in power; His understanding has no limit."
Scripture is filled, from page one to the end, of stories revealing God's miraculous, restoring power. He who created the universe by a mere command, everything that moves and breaths (Gen. 1-2), is able to bring health to that which is diseased and decayed. He can and has brought sight to the blind (John 9:1-7), mobility to the lame (John 5:1-9), and life to the dead (John 11:17-14). The same God who called Lazarus from the tomb, continues to flood our world with light and life.
2. God doesn't change.
Scripture makes this clear. The apostle Paul who lived, daily in God's power, yet also battled an unhealed infirmity, said, "Jesus Christ is the same yesterday and today and forever" (Hebrews 13:8, NIV). James, Christ's brother, confirmed this, writing, "Every good and perfect gift is from above, coming down from the Father of the heavenly lights, who does not change like shifting shadows" (James 1:17, NIV).
3. Scripture says healing has and will occur.
Psalm 103:5 says God "forgives all [our] sins and heals all [our diseases]" (NIV). Over 700 years before Christ was born, the prophet Hosea urged the adulterous nation of Israel, "Come, and let us return to the Lord; For He has torn, but He will heal us; He has stricken, but He will bind us up" (Hosea 6:1). Then, a hundred or so years later, God spoke to that same rebellious, bruised, and sick, nation, saying,"I will restore you to health and heal your wounds,' declares the Lord, 'because you are called an outcast, Zion for whom no one cares'" (Jeremiah 30:17).  
Perhaps the most oft quoted verse, when discussing present day healing, comes from Isaiah 53:5. This says, "But He was pierced for our transgressions, He was crushed for our iniquities; the punishment that brought us peace was on Him, and by His wounds we are healed" (NIV).
4. Scripture also shows that God doesn't always heal.
Paul, one of the most influential men in all of Christendom, provides a potentially confusing scenario. This extreme man of faith lived boldly, in full surrender, and closely united with Christ.
Yet, he experienced physical challenges, but he saw purpose in his pain. He wrote, "In order to keep me from becoming conceited, I was given a thorn in my flesh, a messenger of Satan, to torment me. Three times I pleaded with the Lord to take it away from me. But He said to me, 'My grace is sufficient for you, for My power is made perfect in weakness.' Therefore I will boast all the more gladly about my weaknesses, so that Christ's power may rest on me.'" (2 Corinthians 12:6-9).
This passage demonstrates these things.
First, sometimes even those with world-changing faith struggle. Paul said he received affliction because of his awesome spiritual experience (2 Corinthians 12:7).
Second, though God doesn't cause brokenness, physical or mental, He always uses it to grow us and teach us to rely on Him. (Romans 8:28-29). In Paul's case, he received a thorn in his flesh to keep him humble and to enabled him to experience God's power more fully. We lean on Him hardest during difficulties. But the more we rely on, and thus yield to, our Savior, the more Holy Spirit power He unleashes in and through us.
Third, God's purposes are eternal. Paul prayed for healing three times. But God said no, because His priority extended well beyond Paul's momentary pleasure. The same holds true for us. God longs to heal more than our bodies; He wants to heal our hearts and our souls.
5. God prioritizes spiritual wellness above all else.
Isaiah 53 provides a great example. The text paints a beautiful yet heart-wrenching description of all Christ suffered to set us free. He took on our pain and bore our suffering and "was pierced for our transgressions" and "crushed for our iniquities; the punishment that brought us peace was on Him, and by His wounds we are healed" (Isaiah 53:4-5, NIV).
This passage points to one primary message—Christ bore the punishment we deserved and freed us from sin and death. He was pierced for our transgressions, or rebellion, and crushed for our iniquities, or guilt. The stripes He suffered brought us spiritual healing.
Peter referenced this passage in 1 Peter 2. He began by challenging his readers to holy living, as God's chosen people. He then called them to follow Christ's example by embracing suffering. Making a clear connection between our sins and Christ's death, he said, "by His wounds you have been healed" (1 Peter 2:24). Notice, he didn't quote this passage in reference to physical health. Instead, he used it to encourage his readers to endure persecution and even death, for the sake of Christ. But he and the persecuted believers knew healing would come, if not during their lifetime, then instantly the moment God ushered them into His presence.
6. This hope remains secure: We will be healed, completely, in heaven.
Yes, God can and does heal, but He's not a magic genie who operates on our commands or according to our logic. Nor is He focused on our comfort and pleasure today. His plans exceed far beyond that to eternity. But whether or not He chooses to heal us here on earth, we can rest in this truth: He will always do what is for our ultimate best and His glory.
---
Jennifer Slattery is a writer and speaker who's addressed women's groups, church groups, Bible studies, and writers across the nation. She's the author of Hometown Healing and numerous other titles and maintains a devotional blog at JenniferSlatteryLivesOutLoud.com. As the founder of Wholly Loved Ministries, she and her team love to help women discover, embrace, and live out who they are in Christ. Visit her online to find out more about her speaking or to book her for your next women's event, and sign up for her free quarterly newsletter HERE to learn of her future appearances, projects, and releases.
Comments