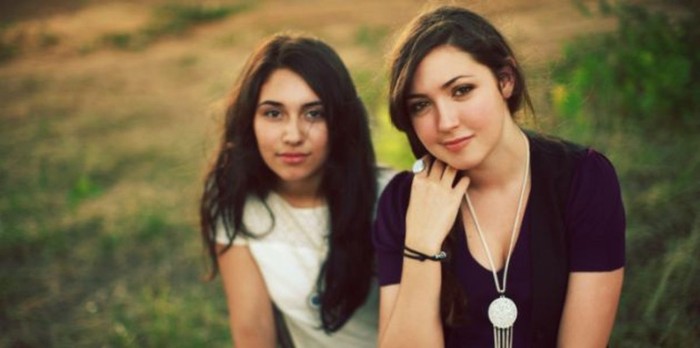 The church isn't supposed to be a place for women with great hair and perfect families. It's really a crowd of broken souls.
It isn't easy to be a Christian woman these days. There's a lot of competing voices telling us what the "Christian woman" should look like. Words like "graceful" and "modest" and "prim" and "proper" seem to make up the most of those definitions, but sometimes those words don't fit us.
Sometimes we're not the bright-eyed girl, neatly dressed, with shiny straight hair sitting in the front row of church – not that that description is a bad thing.
But it's not the only one for a Christian woman.
Sometimes we're the girl next door who prefers T-shirts and sweatshirts. Sometimes we're the electric guitar player and not the choir girl. Sometimes we're the girl who doesn't have a Pinterest account.
And all that is OK.
Personally, I will choose sweatpants over skinny jeans any day. I'm often sarcastic and I wear T-shirts all the time. It bothers me that I feel like I'm not poised enough to be called a Christian woman.
The truth is God uses all kinds of women for his purpose, and I'm afraid we forget that. Abraham's wife Sarah thought she was too old and laughed in disbelief when God told her she'd have a child. But she did. Gomer was a prostitute and adulteress and still God blessed her marriage to Hosea. Mary was a teenager who was supposed to wed a carpenter.
And God used them all.
I recently watched an interview from Revive Our Hearts, a women's ministry based in Michigan, where several women were asked what they thought a true woman looked like, and each one had different answers. That's how complicated womanhood is to define.
"In the midst of all the confusion, (what) roots womanhood is in the purposes of God. And when we begin at the right place, we've already half won the battle," Tim Challies, Christian author and blogger, wrote.
A Christian woman isn't meant to be a model of perfection. A Christian woman is meant to prayerfully pursue Christ.
King David writes in Psalm 139:13-16 a praise to God saying to him: "For you created my inmost being; you knit me together in my mother's womb. I praise you because I am fearfully and wonderfully made; your works are wonderful, I know that full well. My frame was not hidden from you when I was made in the secret place, when I was woven together in the depths of the earth. Your eyes saw my unformed body; all the days ordained for me were written in your book before one of them came to be."
I already love being known as "wonderfully made," but in Exodus, we get another definition of "wonderfully" meaning distinct or distinguished. We're unique and that's a good thing. We're different, special, wonderful.
Maybe we heard that when we were kids and maybe it's time we hear it again.
We're not meant to be an army of perfect wives and daughters and friends and sisters. We're not meant to maintain that image. The church isn't supposed to be a place for women with great hair and perfect families. It's really a crowd of broken souls. Ladies, it's time we bare our scars. Part of baring our scars means admitting and admiring our differences. Your role as a Christian woman is not supposed to look like the one of the woman next to you.
The church is made up of people with all kinds of talents and honestly, if it wasn't, Christianity would be boring, and it was never intended to be that way.
This world isn't going to be changed because we have the best singing voice or most fashionable clothes. It's going to be changed as people see the reality of the gospel lived out in our lives.
And that's going to look different for all of us.
In 1 Corinthians chapter 1, Paul writes, "But God chose the foolish things of the world to shame the wise; God chose the weak things of the world to shame the strong. God chose the lowly things of this world and the despised things—and the things that are not—to nullify the things that are, so that no one may boast before him."
You're meant to tell stories that can't be explained without God's grace. God loves the unique. He needs the unique to tell their stories.
Don't pursue modesty and meekness just because you think it's what a Christian woman is supposed to look like. Pursue Christ.
I don't always feel like I'm the right woman to be telling these stories. I feel like I'm not smart enough, like I'm not faithful enough, but I've learned I don't have to be the most virtuous woman to be a Christian woman. God has and will continue to use women who are imperfect.
That means you-- broken, scared, lonely, struggling, nervous, doubtful you.
It's OK not to fit the cookie cutter mold. It's OK to not be graceful or poised. It's OK to be scared. It's OK to be the woman God made you to be. It's OK to be you.

Related Posts:
Finding Your Own Faith
Appreciating Who You Are
God Sees More In You Than You Think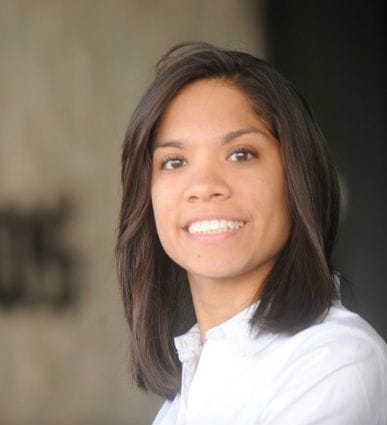 Amanda Casanova is a writer living in Texas with her husband. Previously, she worked for the Galveston County Daily News, the Houston Chronicle, the Abilene Reporter-News and the Lufkin Daily News. Currently, she is a team member for HeartSupport, a nonprofit community for young adults. Her website is at http://tx.ag/casanova and you can find her on Twitter @acasanova10.
---
---