5 Ways to Be a Better Friend to Yourself
If we can learn to be a better friend to ourselves, treating ourselves as we do our friends, we'll be so much more fun, loving, and effective for God's Kingdom.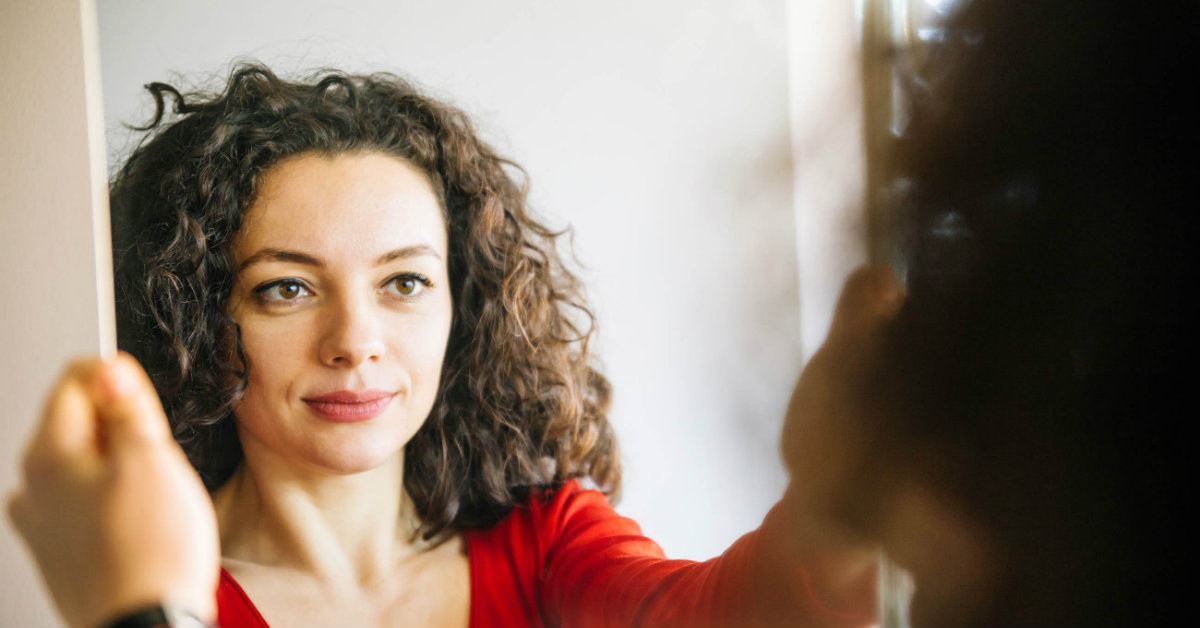 There are many noble titles in this life, and high on that list is the title of friend. Though I fall short more often than I'd like, I'm always working at becoming a better friend. It is my great joy to make friends happy, to celebrate them, listen well, encourage, spur them on, connect with them, laugh and cry with them. Friendship is a high and important calling, a gift designed by and gifted to us by God.
Most of us are grateful to have been on the receiving end of friendships. We've had dear friends make us belly laugh, rally around us in time of need, join in on our adventures and ventures, circle around to protect us, help us sort out truth from emotion, and give us grace when we fall short. They spur us on, leaving us laughing rather than wallowing.
Friendship is an important work. But could our friendship goals be forgetting someone? Have you considered how well you are a friend to yourself? Would you treat your friends the way you treat yourself? Are we friends to ourselves in equal measure as we are to others? For most of us, the true answer to that question is sadly no.
In Ephesians 2:10, we are told that we are God's handiwork, created for good works prepared in advance for us. Imagine if we saw ourselves as we are, as God's handiwork. Would he have us treat his creation with the love he calls us to have?
If we were better friends to ourselves, consider how much more joy we'd have that couldn't help but bubble over to the people God has called us to love. Imagine how much more on mission we'd be each day. If we can learn to be a better friend to ourselves, treating ourselves as we do our friends, we'll be so much more fun, loving, and effective for God's Kingdom.                    
Consider these 5 ways to be a better friend to yourself:
1. Give Yourself Grace:
Grace is one of the greatest gifts in healthy friendships. It's essential because we are flesh-in-blood human beings incapable of perfection. Messing up often is assured.
Are your expectations for yourself unreasonably high? Do you fall short again and again (just as your friends do), but fail to forgive yourself? How could giving yourself more grace help you find more joy, serve more effectively, and remain true to your calling from God?

If this is as a struggle for you, write out areas in which you've failed, where you continue to sin, and times you've let yourself down. Are you grumpy with your kids in the mornings? Do you eat too much junk food? Are you jealous of your coworker? Get it in writing. Then, read your list back through with the mindset of a friend. Consider if that were your friend's list. What would you say to her about grace?
2. Laugh, Have Fun, and Be Silly:
Fun friendships are the best, aren't they? They keep things light, make us laugh, and keep us smiling, and we are so grateful. Being a better friend to yourself includes making more space for joy. So, what makes you laugh? How could you laugh more at yourself and with yourself?

God designed us to find joy in the people, places, and things that he created. Sarah, in Genesis 21:6, trusted that "God has given me cause to laugh…" 
He's given you cause to laugh if you'll look for it! Make a list of activities you enjoy. Think about when you feel free to be silly. Jot down things that make you laugh. If these were a friend's lists, you would consider these joyful listings as worthy of time devoted to them, right? Aren't you worthy and designed fun as well? Consider how you might make space for laughter. Could you pursue at least one fun, silly, or giggle-inducing thing every day? 
If this is a struggle for you, pray about it. Ask God to "fill your mouth with laughter and your lips with shouts of joy" (Job 8:21).
3. Speak Kindly to Yourself:
If you pulled back and listened to how you talk to yourself, would it sound as kind as how you'd speak to a friend? Do you ever catch yourself calling yourself a failure? A mess? Unlovable?
Allow yourself to pull out a bit and consider the kindness in the messages you tell yourself. Could you be a better friend to yourself by speaking more lovingly to yourself? If you wouldn't speak to your friends in such a way, don't you deserve to speak to yourself as a friend would?
In Proverbs 6:24, God says that words are like honey, sweet to the soul and healthy for the body. Be a friend to yourself with those "sweet and healthy words".
4. Listen to Yourself:
The friends that are the closest to us are those who listen well to our thoughts. I'm sure you make space for your friend's dreams, opinions, stories, and thoughts. You likely make them feel safe enough to share their hearts and ideas. You probably work hard not to don't judge, diminish, or devalue them.
Be that listening friend to yourself. Beyond the constant flow of daily thoughts, what about your dreams? Hurts? Could you permit yourself to daydream? Give yourself the freedom to have a full range of emotions?
Don't be afraid to be alone with yourself. Make some space today to sit in friendly silence with yourself. Practice silencing the noise of technology and other voices. Listen to your heart and listen for God's voice. Make space for honest emotions, memories, and ideas. Trust what comes up to be as valid as what you might listen to a friend share with you. Listen with appreciation, and trust that the thoughts that arise are valid and important. Don't diminish your feelings or ideas. You certainly wouldn't do that with a friend.
5. Spur Yourself On:
A true friend gives grace and listens, but they don't stop there. They aren't afraid to give advice, reminders, and kicks in the pants when needed. They have your best in mind and have a vision of who and what you were meant to be. That friend is willing to risk awkwardness to spur you on toward your good and God's glory. They care so strongly that they won't allow you to get stuck in ruts.
Are there ways that you are stuck emotionally, physically, or spiritually? Spend time reflecting on your big and little goals and intentions. How would a friend talk to you about those? Do you believe in yourself like they would? What about your friend Jesus? What is he calling you to?
How can you be a friend to yourself by doing what it takes to spur yourself on, up and out of ruts, beyond your comfort zone, and into what God is calling you to? Visualize what it will take to move toward you're the work set before you. Actively seek to place yourself in places where you'll be encouraged. Spur yourself on in the same way that you would a friend.
Proverbs 29:9 says that "a sweet friend refreshes the soul." Don't just "refresh" your friends. Refresh yourself.
Starting today, make friends with yourself. Treat yourself as you hope to treat others. Be kind, show grace, listen, and laugh. It's what friends do.
Being friendly with yourself isn't selfish, it is kind and loving. When we become friends with ourselves, we'll love and serve others all the more. We'll be more effective people, far more likely to fulfill God's purposes for our lives.
Image Credit: ©Getty-razyph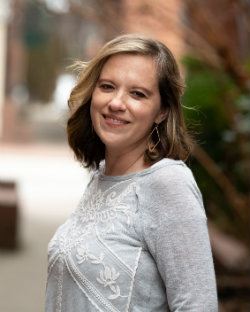 Rebecca Radicchi, her husband and crew of kids, live outside Atlanta, where the summers are hot and the tea is sweet. She's ridden the waves of adoption, breast cancer, and being the mom of kids with complex medical needs. And, through it all, she's seen that abundance can be found in the uncomfortable hard and in the easy beautiful. She's also discovered that whether she's passing bread at the kitchen table, clock-watching in a hospital waiting room, or listening to a neighbor on a porch swing, God always has something to say. It's a wonder really. She encourages others to listen for it too on her website and Instagram, and also connects with adoptive families at No Hands But Ours.
Comments