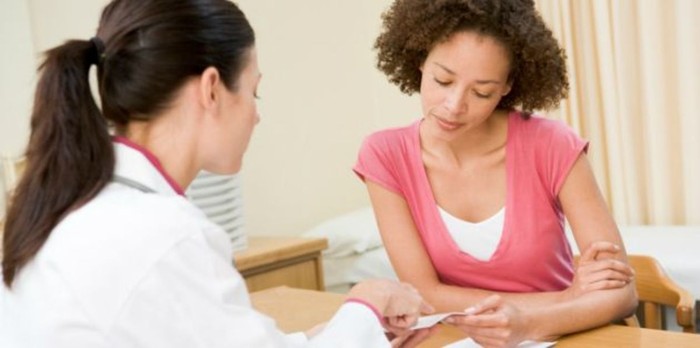 Talking about women's health is sometimes uncomfortable, but if we take the time to understand our bodies then it's not quite as scary.
Ladies, it's time to get personal about your health.
Talking about women's health is sometimes uncomfortable when it comes to what's going on "down there," but if we take the time to understand our bodies then it's not quite as scary.
God designed the female body with complexity – which is exactly why it's important to understand what is happening with your reproductive health. It's about taking the time to appreciate our bodies and how to maintain our health for a long and active life on earth.
It all began in the Garden of Eden when Eve took the forbidden fruit and shared some with Adam. Because of these sins, God said to the woman in Genesis 3:16, "I will make your pains in childbearing very severe; with painful labor you will give birth to children. Your desire will be for your husband, and he will rule over you."
So here we are… designed with the miraculous ability to create and carry human life in the womb just as God intended. Unfortunately for some women, the womb remains empty and is replaced with pain instead. I am one of those women.
My body did not come with a "user's manual," but I was able to recognize that something wasn't right with my reproductive health. Between heavy bleeding and unbearable cramping, I knew it was time to have an important discussion with my doctor. I needed answers and control over the pain.
The decision to have "exploratory laparoscopic" surgery was life changing. After 2 surgeries in 2010, I was diagnosed with Stage 2 endometriosis (often called "Endo"), adenomyosis and Polycystic Ovarian Syndrome (PCOS). Over the last 3 years I have undergone 3 different surgeries to treat and improve the symptoms that accompany these diseases.
There are days that getting out of bed can be the toughest obstacle. I spend frequent nights in bed with a heating pad or ice pack to alleviate the pain that shoots across my abdomen and down my leg. I also regularly battle with extreme fatigue and migraines.
If you are experiencing unusual symptoms or have any health concerns, it's important to speak with your doctor. The Endometriosis Association says, "If you have menstrual cramps that are not relieved with an over-the-counter analgesic and a heating pad, then endometriosis should be considered."
You might be wondering… what is NOT normal and what puts you at risk for a disease like Endometriosis?
Menstrual periods that last more than 7 days
Cycles that are 27 days or less
A mother, aunt or sister that was diagnosed (through laparoscopic surgery)
Frequent infections (yeast, bladder, UTI)
Cramps that cause you to double-over
Trouble getting pregnant
Why is it important to know if you have Endometriosis or other reproductive diseases? According to WomensHealth.gov, "The pain of endometriosis can interfere with your life. Studies show that women with endometriosis often skip school, work, and social events. This health problem can also get in the way of relationships with your partner, friends, children, and co-workers. Plus, endometriosis can make it hard for you to get pregnant."
There is no way to prevent these diseases and, unfortunately, there is no cure. Working with your doctor to manage the symptoms and lower estrogen levels is key to coping with the disease. It's also important to exercise regularly and avoid large amounts of caffeine or alcohol.
Personally, there are good days and bad days with Endo. Thankfully, I am able to appreciate the good days because of the bad ones and take full advantage of feeling less pain on those given days. Without the love and support from my husband, family and friends, the bad days would be a lot more difficult.
God knows my suffering and in weakness, I am strong (2 Corinthians 12:10). He promises no more tears or suffering in heaven. So I press on toward the goal to win the prize for which God has called me heavenward in Christ Jesus (Philippians 3:14) and with the hope that my pain will be gone when I enter the Holy Gates.
---
I am not a medical or health professional, but I do understand what it's like to live with the frustration of Endo. Please feel free to contact me by email if you have questions or need additional resources – wordsbymara at gmail dot com.
You can also find the Endometriosis Association on Facebook or visit their website.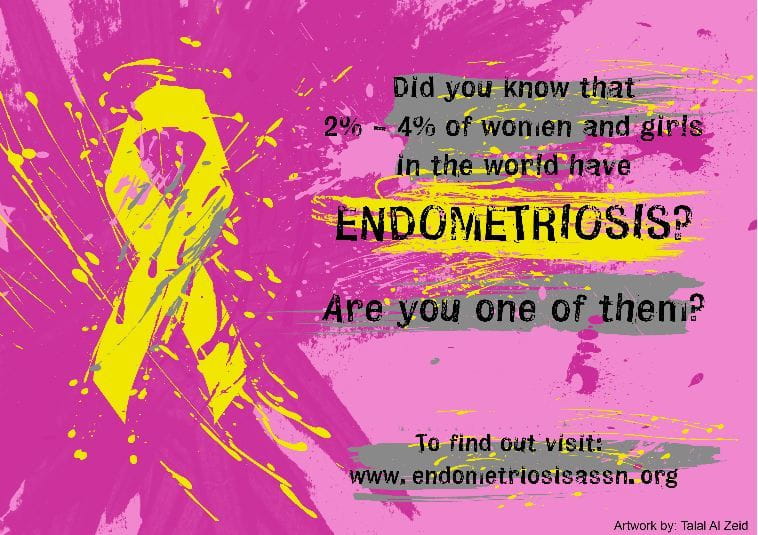 Image used with permission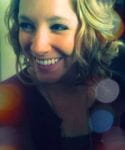 Mara Rose is an up-and-coming author and Christian writer. She has endured years of chronic pain and strives to be a light for Jesus even on the darkest days. She lives in Wisconsin with her husband, Jonathan, who serves in the military and is an OIF Veteran. You can read more from Mara on her blog, wordsbymara.com, or on Twitter @MsMaraRose.
---
---