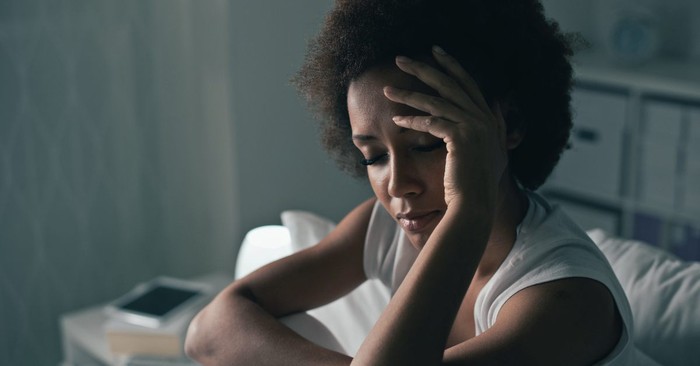 When you start believing that your feelings exceed God's capacity to manage or that He rejects you because of your experiences, know that your thoughts and emotions don't catch Him by surprise. He loved you enough to acknowledge through His word truths for management.
Unfortunately, the church hasn't done the best job addressing mental health struggles, but we can likely attribute this to a lack of understanding. The misconceptions about mental health can often make those who battle depression, anxiety, trauma, and other issues feel as if they are not praying enough, not reading the Bible enough, and completely alone, misunderstood, and unworthy. These thoughts and notions couldn't be further from the truth. You matter. Your life is meaningful. You are valuable as a beautiful child of God. Through your struggles, here you will find some comforting reminders:
You Are Loved
Despite feeling unlovable at times, the truth is that God loves you. You can't escape His love even if you tried. Romans 8:38-39 drives this point home by saying, "And I am convinced that nothing can ever separate us from God's love. Neither death nor life, neither angels nor demons, neither our fears for today nor our worries about tomorrow—not even the powers of hell can separate us from God's love. No power in the sky above or in the earth below—indeed, nothing in all creation will ever be able to separate us from the love of God that is revealed in Christ Jesus our Lord."
The key words in this passage are "nothing can ever separate us from God's love." Go ahead and replace that word "us" with the word "me." This passage means that Bipolar Disorder, Generalized Anxiety Disorder, Major Depressive Disorder, Post Traumatic Stress Disorder, or Schizophrenia do not stop your Heavenly Father from loving you.
You Are Seen
The latter portion of Genesis 16:13 states, "You are the God who sees me." 'She also said,' "Have I truly seen the One who sees me?" A woman named Hagar spoke these encouraging words. She had been mistreated and felt abandoned. Nevertheless, after an angel visited Hagar and reminded her of all that God would do through her and her decedents, she grasped that God saw and valued her. The Lord sought her out after she had run away to the wilderness.
Here is a beautiful reminder that God sees you no matter where you are in your struggles. God wants you to know your exquisite value and inestimable worth despite how others have treated you.
You Are Heard
God hears your faint and loud cries even when feeling like we are at our lowest low and the deepest depth of life. Because God is listening, you can call out to Him. Your thoughts and struggles do not intimidate Him. After all, He knows everything that crosses your mind anyway. Psalm 40:1-2 states, "I waited patiently for the Lord to help me, and he turned to me and heard my cry. He lifted me out of the pit of despair, out of the mud and the mire."
Notice where the writer David was in this scripture (a pit of despair), yet God not only heard him but also lifted him. The same Resource is available to you.
You Are Not Alone
When your mind tries to convince you that you are alone, be reminded that you are not. Matthew 28:20 states, "Teach these new disciples to obey all the commands I have given you. And be sure of this: I am with you always, even to the end of the age." Joshua 1:9 also states, "This is my command—be strong and courageous! Do not be afraid or discouraged. For the Lord your God is with you wherever you go." Both of these passages confirm that God is with you.
You Are Pursued
You may feel lost with no hope of being found. You might even feel like no one is even looking for you. The truth is that God pursues you. Luke 15:4-7 states, "If a man has a hundred sheep and one of them gets lost, what will he do? Won't he leave the ninety-nine others in the wilderness and go to search for the one that is lost until he finds it? And when he has found it, he will joyfully carry it home on his shoulders. When he arrives, he will call together his friends and neighbors, saying, 'Rejoice with me because I have found my lost sheep.' In the same way, there is more joy in heaven over one lost sinner who repents and returns to God than over ninety-nine others who are righteous and haven't strayed away!"
Now, let's be clear, mental health issues are not sins. Nevertheless, this passage serves as another magnificent illustration of God's love for you when you feel like no one cares, understands, or discounts your value.
You Have a Comforter
Life gets dark, heavy, and downright unbearable at times. Psalm 23:4 provides refreshing assurance that "Yea, though I walk through the valley of the shadow of death, I will fear no evil: for thou art with me; thy rod and thy staff they comfort me." Not only will God be with you in your valleys, but He desires to comfort you in those bleak moments.
Your Thoughts and Emotions Don't Surprise God
God knows we experience an array of thoughts and emotions; therefore, He provides multiple instructions on handling them. 1 Peter 5:7 states, "Give all your worries and cares to God, for he cares about you." Philippians 4:6-8 states, "Don't worry about anything; instead, pray about everything. Tell God what you need, and thank him for all he has done. Then you will experience God's peace, which exceeds anything we can understand. His peace will guard your hearts and minds as you live in Christ Jesus. And now, dear brothers and sisters, one final thing. Fix your thoughts on what is true, and honorable, and right, and pure, and lovely, and admirable. Think about things that are excellent and worthy of praise."
When you start believing that your feelings exceed God's capacity to manage or that He rejects you because of your experiences, know that your thoughts and emotions don't catch Him by surprise. He loved you enough to acknowledge through His word truths for management.
Your Weakness isn't Greater Than God's Power
Romans 12:8-9 states, "Three different times I begged the Lord to take it away. Each time he said, 'My grace is all you need. My power works best in weakness.' So now I am glad to boast about my weaknesses, so that the power of Christ can work through me." Sometimes God doesn't remove all of our symptoms or struggles, or we may experience a slow healing process. In those times, He promises that His grace is enough to carry us through, allowing us to see His power on full display despite our weaknesses or infirmities.
Your Life Matters
God put forth His best work when He made you. When you feel purposeless or like your life lacks meaning, know that God meticulously and uniquely designed you for and on purpose. You matter. Ephesians 2:10 states, "For we are God's masterpiece. He has created us anew in Christ Jesus, so we can do the good things he planned for us long ago." Jeremiah 1:5 states, "I knew you before I formed you in your mother's womb. Before you were born I set you apart and appointed you as my prophet to the nations."
And Finally, You Can Ask for Help
Often, asking for help or seeking counseling is stigmatized. Christians sometimes feel that exploring professional services diminishes their faith and that prayer and reading the Bible alone should help alleviate symptoms. While both are powerful tools, God does gift counselors and psychologists with clinical skills to address mental issues, just as He equips doctors to treat physical conditions. There's also freedom associated with sharing and processing your story and experiences in the presence of godly counsel.
Revelation 12:11 states, "And they overcame him by the blood of the Lamb, and by the word of their testimony; and they loved not their lives unto the death." This passage doesn't mean that you have to share your story with the entire world (unless God leads you). Still, it does mean opening up to a trusted Christian therapist or counseling group can play an integral part in your healing journey.
James 5:16 states, "Confess your sins to each other and pray for each other so that you may be healed. The earnest prayer of a righteous person has great power and produces wonderful results." Psalm 19:20 states, "Listen to counsel and receive instruction so that you may be wise later in life." These passages highlight the benefits of asking for help rather than trying to work through your battles independently. God created us to bear one another's burdens and not exist on an island solo; therefore, you can ask for help to work toward healing.
Photo Credit: ©iStock/Getty Images Plus/demaerre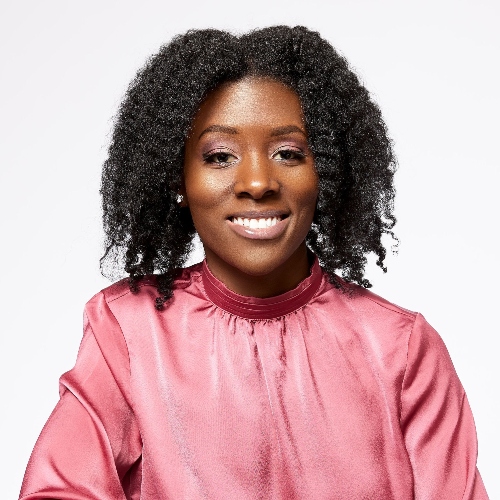 Quinnise Pettway is an author, blogger, facilitator, Licensed Professional Counselor, wife, and mother whose mission is to help Christians shift their perspective of God, to strengthen their relationship with Him, and clarify their identity in Christ so that they can be all that He has created them to be. Connect with Quinnise and check out her new book, A Glimpse of Our Father: Lessons Parenthood Reveals for All of God's Children here or on Amazon.
---
---