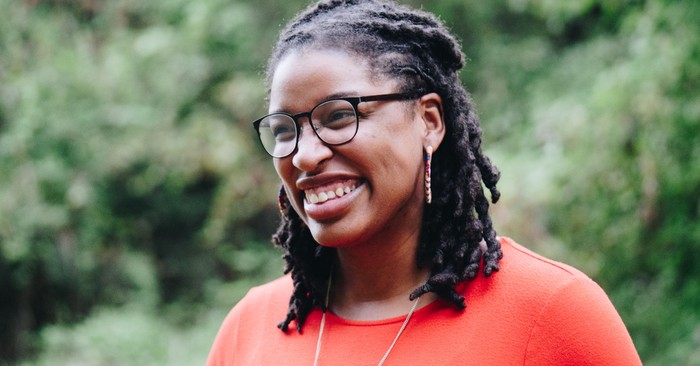 It was Eleanor Roosevelt who once said, "What could we accomplish if we knew we could not fail?"
Her words are both inspiring and a bit intimidating. After all, failure is part of life. On the positive side, our failures can teach us valuable lessons and give us a new perspective. On the negative side, our failures can hold us back from trying new things and moving forward in God's call on our lives.
Is it possible for Christian women to live in confidence? You betcha.
As Paul reminds us in Colossians 1:28-29, "[Jesus] is the one we proclaim, admonishing and teaching everyone with all wisdom, so that we may present everyone fully mature in Christ. To this end I strenuously contend with all the energy Christ so powerfully works in me." Through assurance in Christ, the One we proclaim as Lord of our lives, we are able to grow in maturity and confidence by His power.
Be encouraged today. For every woman out there who lacks confidence, here are 5 things to know:
Photo Credit: © Unsplash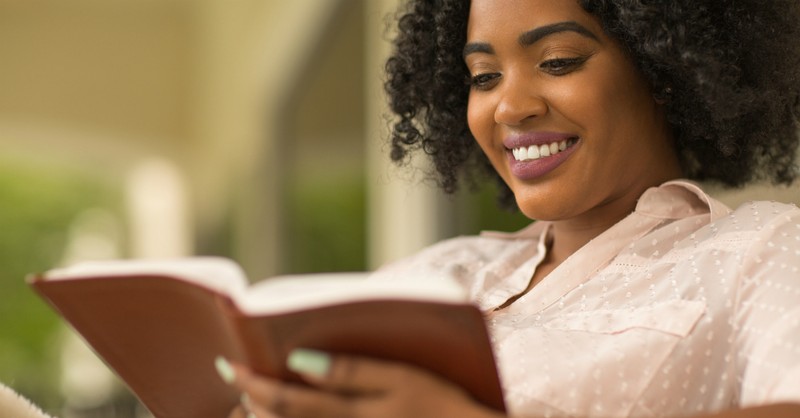 1. Healthy confidence starts with centering on God's purpose.
There's nothing wrong with setting healthy goals and keeping them. In fact, personal goals and achievements prevent us from wasting time, energy, and resources. However, living our lives from personal goal to personal goal, without centering on God's purpose will eventually lead to burnout—the extreme opposite of confidence.
God's purpose for you, at the foundational level, is to share the good news of Jesus Christ with the world. From that starting point, the Lord works in each of us according to our gifting and personal walk with Him. By centering on His divine purpose first, we are given an automatic boost of confidence to fulfill it. Nothing is more empowering than knowing what God has called you to do and doing it in His strength.
"'Not by might nor by power, but by my Spirit,' says the Lord Almighty." (Zechariah 4:6)
Here are a few resources to help you focus on God's purpose and walk confidently in Him:
What Does it Mean to "Walk in the Spirit?"
How Do We 'Walk in the Spirit'? The Meaning of Galatians 5:16
Photo Credit: © Getty Images/Digitalskillet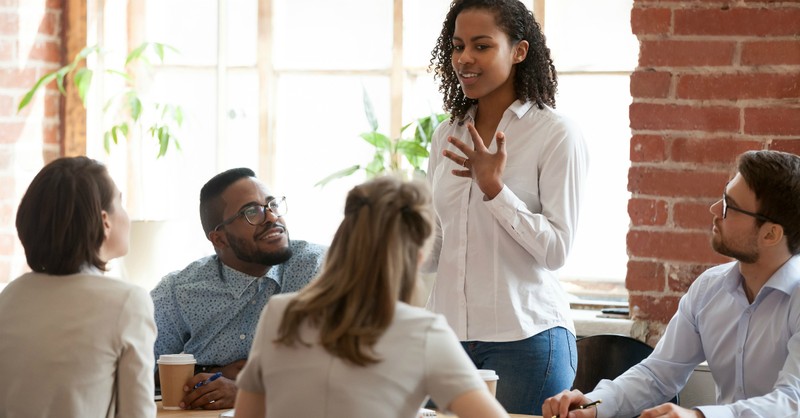 2. Feeling confident doesn't always precede accomplishments.
Let's talk about feelings for a minute, shall we? Our feelings change like the Colorado weather. And believe me, where I live, it can be seven degrees one day and 70 the next!
Unfortunately, our feelings can be all over the place, and if we base our actions on them we will never feel confident enough to accomplish what we've set out to do. There will be many situations where you'll need to take a step of faith despite your feelings.
The next time you feel insecure about something, try asking yourself these questions:
Is the enemy trying to prevent me from doing God's will?
Would God be glorified if I moved forward with this?
What is the next right step I can take even if I don't feel confident?
Pray hard for wisdom, and know that many men and women of faith experienced great accomplishments without feeling the slightest bit confident! You can read about them here:
Moses – Exodus 3
Gideon – Judges 6
Jeremiah – Jeremiah 1
Photo Credit: © Getty Images/Fizkes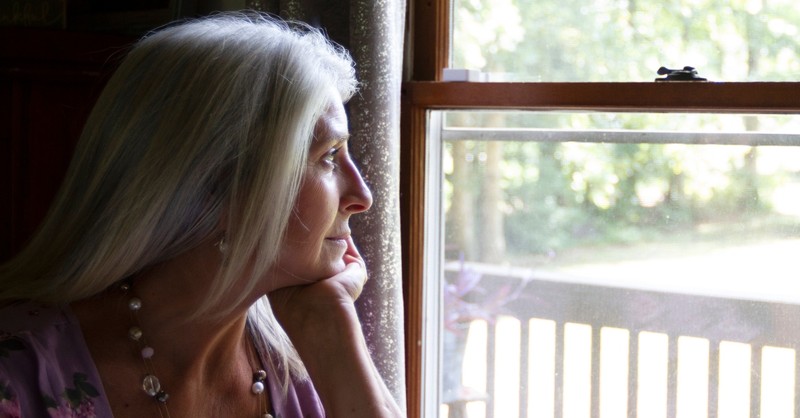 3. The right kind of confidence can be built at any age.
If you want to build your confidence, consider the source of it. As Paul states in Colossians 1:27, "And this is the secret: Christ lives in you. This gives you assurance of sharing his glory."
The right kind of confidence—the kind that lives in you through Christ alone—gives you the assurance you need. And when you realize your Source of confidence, you can begin to build it at any age or stage. Here are the foundational ways you can build your confidence:
Spend time in God's word—lot's of time.
When you know what you know and why you know it, you build confidence! Know what the Bible says by spending regular time studying and praying through Scripture.
Pray fervently—behind closed doors.
While praying as you drive or do the dishes is wonderful, there's something deeper that happens when you go into your "prayer closet" and spend time in sweet communion with the Lord.
"But when you pray, go into your room, close the door and pray to your Father, who is unseen. Then your Father, who sees what is done in secret, will reward you." (Matthew 5:6)
Worship—in Spirit and in Truth.
Worship music can boost your mood, encourage you, and even build your confidence. With or without music, your soul can worship the Lord in Spirit and in Truth. With a heart of gratefulness and praise, worship the Lord with gladness and feel His strength pour through you.
Fellowship with other believers.
Gathering with like-minded believers who are true to God's word builds your faith and encourages you to move forward confidently. Simply knowing there are others who are seeking God and living for Him motivates you to keep going. Find your group of believers and grow confidently along with them.
Photo Credit: © Getty Images/gpointstudio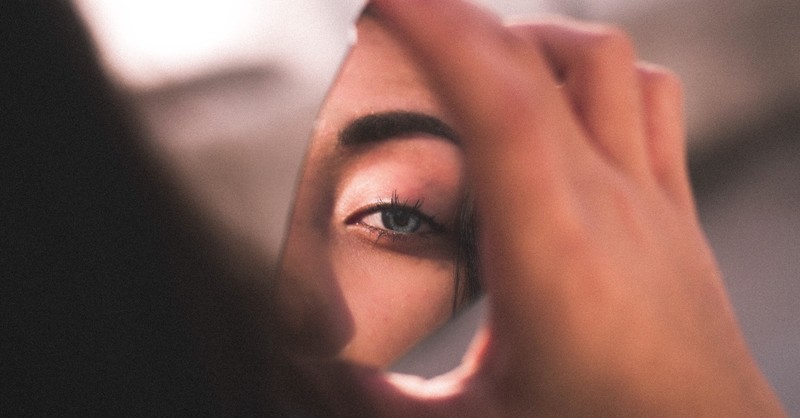 4. The wrong kind of confidence won't last.
Now that we've discussed the right kind of confidence, let's touch on the subject of false confidence. Perhaps you've experienced this yourself. The wrong kind of confidence is usually sparked by man's opinions of you. Many of your decisions are based on what people will think, with an internal striving to please. However, this kind of confidence won't last.
The moment the praise stops, you'll be left feeling vulnerable and insecure.
You'll live a life of people-pleasing which will drain your energy.
Others-centered confidence, in any form, will leave you feeling less confident than ever.
Only Christ-centered confidence will stand the test of time and prove to be your best confidence. Then, as people's opinions and expectations change, you won't be deterred from your God-given purpose. If your confidence is built mostly on what others think of you, pray for God to break that stronghold and give you the peace you need to move forward in Christ-confidence.
Photo Credit: © Pexels/Ismael Sanchez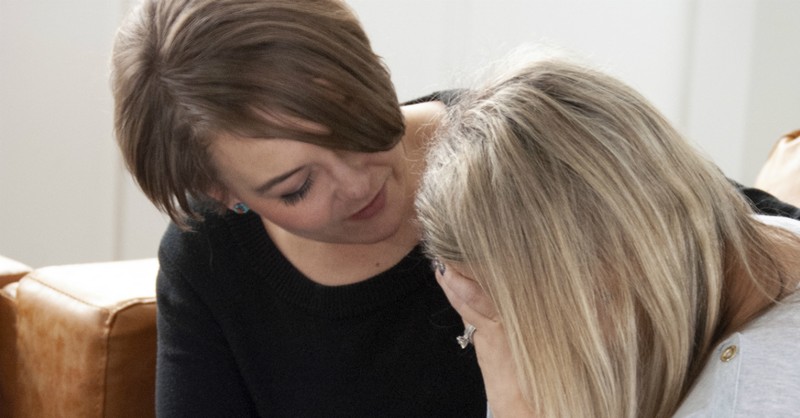 5. Christ-confidence at any age works for the glory of God and the good of others.
Our Lord doesn't want us to remain stuck in fear or timidity. As Timothy said, "For God has not given us a spirit of fear and timidity, but of power, love, and self-discipline" (2 Timothy 1:7).
Anything we do in life should come from a spirit of power, love, and self-discipline.
His power gives us the strength and fortitude to make hard decisions.
His love fills us to overflowing, causing us to pour out His love to others.
His Spirit leads us in self-discipline as a fruit of His presence in our lives.
Don't you see how the above statements offer the best kind of confidence? Christ-confidence at any age works for the glory of God and the good of others. It doesn't matter how long you've struggled. Today, you can start with the sure foundation of God's purpose, and take that first confident step!
Photo Credit: © Sparrowstock
Originally published Thursday, 04 February 2021.
---
---