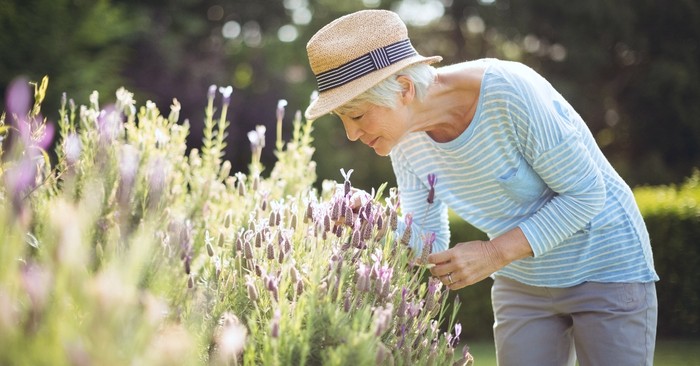 My prayer (for all of us) is that we'll start seeing the benefits of aging and how growing older can be a beautiful season of reflection, relationship, and renewal.
There seems to be a divide between people who have reached mid-life and beyond. Some see it as a wonderful season, a chance to finally slow down and live more intentionally. However, others see aging as a loss of youth and vitality, full of unknowns they aren't quite ready to explore.
To be honest, I find myself somewhere in the middle. I like the thought that I've been alive for more than half a century, but on the other hand, I'm feeling some of the aches and pains that come along with aging.
My prayer (for all of us) is that we'll start seeing the benefits of aging and how growing older can be a beautiful season of reflection, relationship, and renewal. Mostly, I pray that you'll be assured that God is with you and will continue His good work in you until the day of Christ Jesus.
You Have a Pretty Incredible Track Record
Your experiences are like no other person on earth, and it's a track record you can be proud of. Even your mistakes taught life lessons that matured you into who you are today, and that's saying something great!
As you look back, you might realize:
Your career provided well for your family and gave you a wealth of knowledge and experience.

Your relationships cultivated you into the friend and family member you are today.

Your travels allowed you to explore God's creation and expand your worldview.

Your gifts/talents were used to glorify God and edify the body—much needed in the church today!
The truth is, you still have much to explore in your life! Instead of seeing the past as a long-lost friend, try to see it as a springboard for what is to come. Your skills, experiences, relationships, and talents might change as the years go on, but what you've already accomplished shouldn't be ignored.
Especially in the area of faith, allow your spiritual growth and maturity to lead others in their faith. Be open about what God has done for you and encourage them to keep seeking Him. Allow your track record to be a shining example of a well-lived life and a foundation from which you live the rest of your wonderful life.
You Have Wisdom to Share
From the things you've seen, done, learned, and grown from, you likely have a lot of wisdom to share. In my opinion, this is one of the greatest benefits of aging.
Job 12:12 says, "Wisdom is with the aged, and understanding in length of days."
Instead of viewing your senior years as useless, try to view them as opportunities to share what you know. After all, the next generation needs what you have to offer!
Here are a few ideas on how you can share the wisdom you've gained:
Host a coffee hour in your home or at a nearby cafe.

Write a memoir of your life experiences.

Lead a Bible study on the book of Proverbs.

Mentor a young person in your church or community.

Start a podcast, YouTube channel, or blog—it's never too late!
The options are endless when it comes to sharing your wisdom with the world. The big question is, "Will you share it?". What knowledge, understanding, or experience has God given you that you can pour into someone else? Proverbs 25:11 says, "A word fitly spoken is like apples of gold in settings of silver" (NKJV).
Ask God to provide the opportunities, and be prepared to give an answer to those He sends your way. Others will be greatly blessed by the wisdom you have to offer!
The Blessings Are Worth Counting
In Isaiah 46:4, God spoke to the remnant of Israel and said, "Even to your old age I am he, and to gray hairs I will carry you. I have made, and I will bear; I will carry and will save." With this Scripture in mind, how would you say God has been with you through it all?
One of the beautiful benefits of aging is that you finally have the time to stop and count your blessings. There's more room in your schedule to appreciate the small things such as a blooming flower or mountain scene.
I encourage you to make it a daily priority to reflect on what God is doing. Post a sheet of paper on the fridge and keep a running list of blessings, including everything from the food in your cabinets to precious friends and family. It won't take long to fill the page as you notice the blessings around you.
Remember the old hymn, Count Your Blessings? The first stanza goes like this:
"When upon life's billows you are tempest tossed,
When you are discouraged, thinking all is lost,
Count your many blessings name them one by one,
And it will surprise you what the Lord hath done."
If the thought of aging is discouraging you, stop and count your blessings and be surprised at the inner joy it brings. After all, praising God is one of the fastest ways to get out of discouragement and change your outlook.
Aging is a Segue to Eternity
Imagine the day when you are standing before Jesus hearing the words, "Well done, good and faithful servant." What a day that will be! No more sorrow, pain, or trials…the end of your earthly life will be the beginning of eternity with the Savior.
While it's easy to view aging as a decline in health, mental capacity, and vitality, it's better to think of it as a transition from this life to the next. Yes, the road might be difficult, but it's only temporary.
Our heavenly hope, found only through Christ Jesus, is what propels us forward each day. Aging doesn't cause us to lose hope; instead, it fuels our hope by reminding us that our days are numbered here on earth but countless in eternity.
It was Job who said, "A person's days are determined; you have decreed the number of his months and have set limits he cannot exceed" (Job 14:5). Instead of reading this passage as a message of doom and gloom, try to see it as a comforting reminder that God has ordained every single day of your life. You are His.
Aging won't always be easy, and our bodies may continue to decline, but our souls can be as youthful as ever—singing praises to God and remembering all of His benefits.
A prayer for the aging: Lord God, for every person reading this who is struggling to see the benefits of aging, I pray for a revival in their hearts. Lord, please help them recall the ways You worked in and through them, in their families, workplace, churches, and community. Help them look at their track record—the good and the bad—and use the wisdom they gathered to make a difference in the next generation. Thank You, Lord, for all the blessings You've given us. Help us never to take Your provision for granted. We look forward to the day when we will see You face to face. What a glorious day that will be! In the precious name of Jesus, I pray, amen.
More resources for your journey:
8 Benefits of Aging Worth Celebrating
Aging in the Church: 4 Ways to Remain Vibrant in the Church and Your Faith
Photo Credit: ©iStock/Getty Images Plus/Wavebreakmedia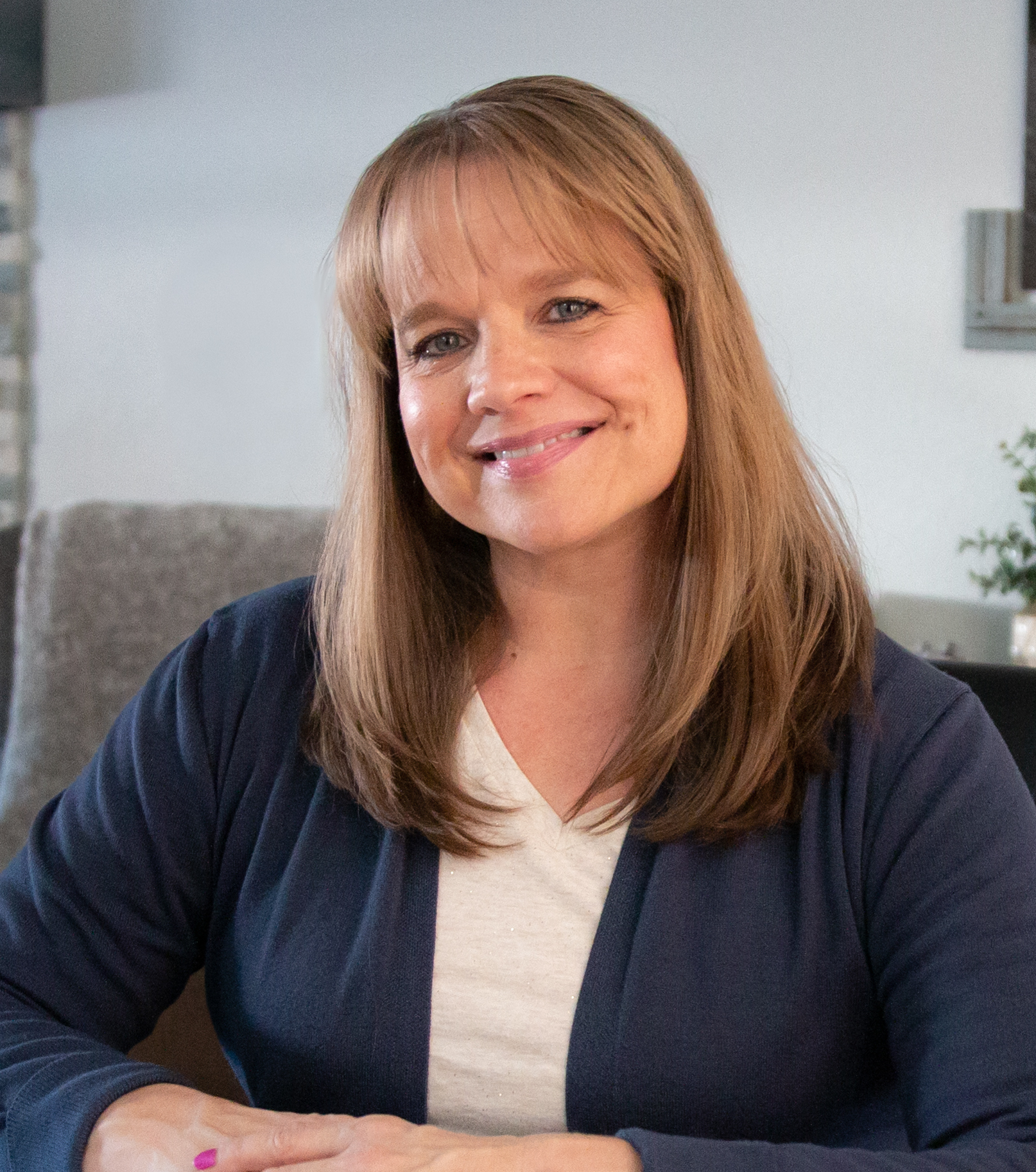 Jennifer Waddle is the author of several books, including Prayer WORRIER: Turning Every Worry into Powerful Prayer, and is a regular contributor for LifeWay, Crosswalk, Abide, and Christians Care International. Jennifer's online ministry is EncouragementMama.com where you can find her books and sign up for her weekly post, Discouragement Doesn't Win. She resides with her family near the foothills of the Rocky Mountains—her favorite place on earth.
---
---