What if our goal for the holidays isn't to stay exactly at our target weight but instead to stay calm, rested and in control?
I used to be able to flip past magazine articles boasting tips on how to stay healthy over the holidays. There was a time when I could eat whatever I wanted whenever I wanted it and not have to pay for it on the scale. It was wonderful! Sadly, that time ended about five years ago.
It's a hard subject to read about (and for me, to write about) because let's be honest, we all just want to eat as many Christmas cookies and cheesy appetizers as our bodies can handle. We don't want to tell ourselves "no." We don't want to go to parties and fill our plates with veggies and hummus!
But we do want to be able to button our pants and feel good about ourselves.
I can remember all too well the first Christmas that I was overweight. I had already known for months that I was bigger, but I was still able to stuff myself into my jeans and figured it couldn't be THAT bad if my jeans still fit. It wasn't until Christmas day when I tried on all of the new clothes my parents had bought me that I realized how large I had become. Not one of the shirts or pairs of pants fit me, because they were all in my pre-weight-gain size. I remember crying on the bed and feeling angry and disappointed with myself for not taking better care of my body.
With that memory in mind, what if we viewed tips for staying healthy as ways to avoid self-loathing instead as merely ways to avoid weight gain? What if our goal for the holidays isn't to stay exactly at our target weight but instead to stay calm, rested and in control?
I didn't want to write this piece and not take my own advice, so I've spent the last week testing out my theories and seeing what happened. So far, so good! I haven't gained weight, which is great, but the best part is that I feel energetic, not lethargic, and I'm mostly happy with my eating choices, instead of feeling guilty. Here's what has been working for me:
Listen to your body. I'm a big fan of intuitive eating, which is basically paying attention to your body's cues—eating when you're hungry and stopping when you're full. If it's been a few hours since your last meal and your stomach is rumbling, eat something! Then wait 5-10 minutes and see if you feel satisfied. If you're still rumble-y, enjoy a second helping. But, if your body says, "I'm done"—listen. For more principals on intuitive eating, click here.
Stay hydrated. I know, I know—you're probably sick of being told to drink water. I tend to get cranky and feel light-heated when I'm thirsty, so I've started toting water with me everywhere I go. Sometimes when we think our body is telling us we're hungry, it's actually telling us that we need to drink something. This article explains why that happens and how to know the difference.
Get moving. It's tempting to stop exercising around the holidays due to the weather and busy schedules, but anything you can do to get your body moving will make a difference in your energy levels and self-confidence. I have always struggled with being a regular exerciser, but after a few weeks of taking long walks with my dog and occasionally throwing in a 30-60 minute workout video, I've noticed I'm generally happier with myself and have a more positive outlook on life.
If you need motivation to get moving, I recommend buying a pedometer and setting a goal amount of steps for each day. I like to use the website "Map My Run," which allows me to create different walking routes around my neighborhood and see how far I'm actually going. I use my walking time to pray or dream about the future, and I've started looking forward to that time in my day just as much as my dog does!
Try encouraging your friends or family to join you in getting outside. My friend's family always goes on a hike a day or two after Thanksgiving. This Christmas, maybe take a walk around the neighborhood at night to enjoy the lights and decorations.
Limit eating out, if possible. This can be a hard one! Due to going out of town, being snowed in for a few days and then having a birthday, I've had eight restaurant-cooked meals in the last two weeks. Yikes! Eating out is often not the healthiest choice, but if you're going to do it, enjoy it! Intuitive eating works well at restaurants because you can take leftovers home.
I have a friend who is thin and fit. She makes healthful meals and exercises daily. But, if she craves an ice cream cone, she gets one! I remember watching her eat a huge ice cream sundae and wondering how she was getting away with it. She told me that allowing herself to give in to cravings now and then made it easier for her to be strict at home.
Make your own meals. Eating at home isn't necessarily better than eating out if all you're buying are packaged meals. In the last month I've switched my breakfast cereal for two eggs and a link of chicken sausage. It only takes a few minutes to prepare and I feel better and more full. Dinners can be easy, too. My husband and I love these Hearty Black Bean Quesadillas and this Autumn Chopped Salad. This recipe for Chicken Florentine is also delicious.
Show yourself grace. Whenever I try to control everything in my life I end up feeling more out of control. Your body might look great on the outside, but inside you might be stressed, sad, tired or frustrated. As special as the holidays are, they can be a difficult time for many people. Set reasonable goals for getting your to-do list checked off, and remind yourself that you AREN'T superwoman!
Let's take care of our "inner bodies" by spending time with God and our families, and giving ourselves some time each day to just breathe.
Merry Christmas!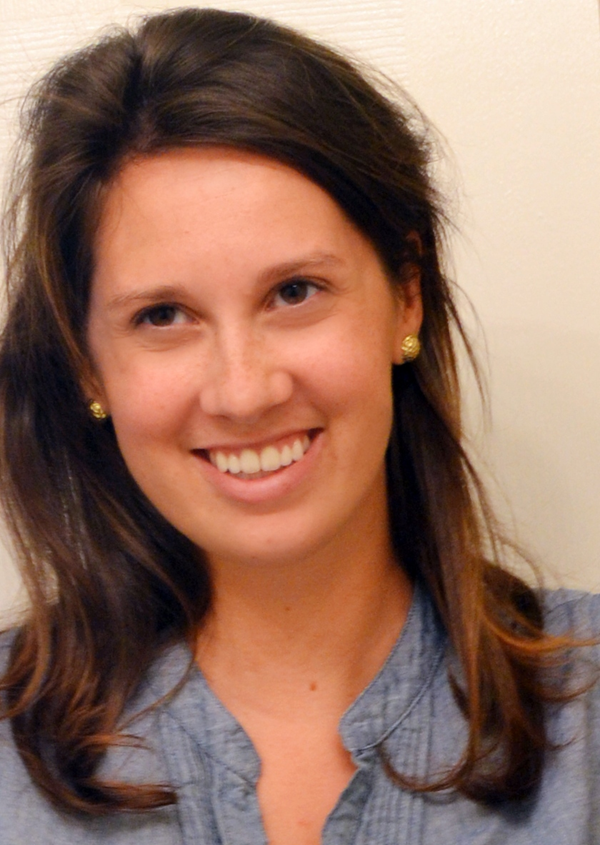 Laura Rennie lives in Maryland with her hilarious husband and constantly shedding dog. She loves reading, writing and playing word games. Her greatest desire is to share Jesus through her words and actions as she learns how to be a better wife, daughter, sister and friend.
---
---