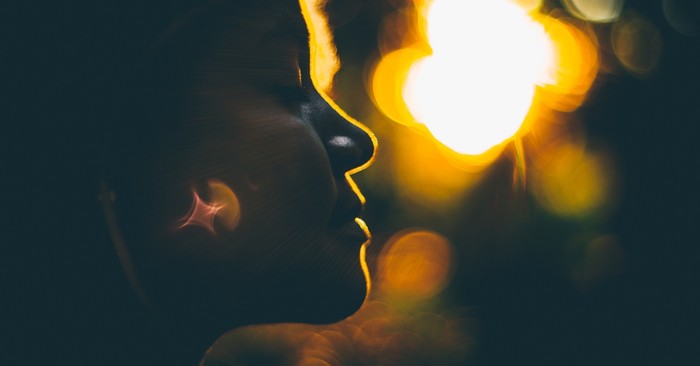 Plus
It is a part of His special design for His people to take a break from work and spend time relaxing their bodies so their souls can be refreshed.
Growing up, I loved when my mom would give my sisters and me permission to invite our cousins to our house for a sleepover. It was always so exciting, and though we did very little "slumbering"—and a whole lot of goofing around—I will never forget just how special it was waking up with my very best friends the next day.
But, now that I'm older and no longer have the zoomies I did as a child, I appreciate the value of a good night's sleep. Eight hours of uninterrupted rest? I could use that! And I think so many people my age and older would agree.
Sleep, of course, is vital to our physical and spiritual well-being. Without enough rest, our bodies become weary, and—as a result—so do our souls.
Come along with me and discover what the Bible says about the importance of resting and sleep. Ponder for a moment the immortal words of King David, who—while facing some difficult challenges in his journey as the leader of Israel—wrote:
"The Lord is my shepherd, I lack nothing. He makes me lie down in green pastures, he leads me beside quiet waters, he refreshes my soul." —Psalm 23:1-3
Sabbath-Rest in Scripture
In the very beginning of the Bible, God emphasizes the importance of sleep when He pauses His work in creation to rest:
"Then God blessed the seventh day and made it holy, because on it he rested from all the work of creating that he had done." —Genesis 2:3
In Deuteronomy, when God confers the Ten Commandments to Israel, He reiterates the necessity of setting a day aside to reenergize one's body. The Fourth Commandment declares:
"Observe the Sabbath day by keeping it holy, as the Lord your God has commanded you. Six days you shall labor and do all your work, but the seventh day is a sabbath to the Lord your God. On it you shall not do any work, neither you, nor your son or daughter, nor your male or female servant, nor your ox, your donkey or any of your animals, nor any foreigner residing in your towns, so that your male and female servants may rest, as you do." —Deuteronomy 5:12-14
Observing the Sabbath ultimately becomes a distinct and significant Jewish practice. Every Saturday, considered by Jews the seventh day of the week, Israel would take a hiatus from their work to rest. To this day, the Sabbath remains an integral part of Judaism.
The writer of Hebrews later reinforces the importance of the Sabbath—even for followers of Jesus. He writes:
"There remains, then, a Sabbath-rest for the people of God; for anyone who enters God's rest also rests from their works, just as God did from his. Let us, therefore, make every effort to enter that rest, so that no one will perish by following their example of disobedience." —Hebrews 4:9-11
As this passage explains, we should prioritize resting because it is God's will for us. It is a part of His special design for His people to take a break from work and spend time relaxing their bodies so their souls can be refreshed.
Elijah Needed a Nap Too…
In 1 Kings 19, Elijah the prophet was on the verge of a mental breakdown. The wicked queen Jezebel had just threatened his life, so he fled from her jurisdiction, fearing for his safety.
"I have had enough, Lord," he said. "Take my life; I am no better than my ancestors." —1 Kings 19:4
Exhausted in body and soul by his recent flight, the prophet takes refuge in the Judean wilderness and falls asleep under a tree. Then, some hours later, he is nudged awake by an angel who has prepared food for him.
Soon enough, after the nap and meal, Elijah's physical strength—as well as his faith—is restored. The heartwarming words of the Psalmist come to mind as I contemplate Elijah's physical and spiritual renewal: "In peace I will lie down and sleep, for you alone, Lord, make me dwell in safety" (Psalm 4:8).
1 Kings 19 ultimately demonstrates how taking care of your body—through means such as resting and eating—can overwhelmingly improve the state of your soul.
Of course, in the modern world, where people's value is measured by their productivity, it can be hard to view resting as something good and holy. In fact, it is often difficult for us to take a break because we think we can be doing something better with our time. I love what Charles Spurgeon, the nineteenth-century English firebrand, has to say on the matter:
"Rest time is not waste time. It is economy to gather fresh strength.... It is wisdom to take occasional furlough. In the long run, we shall do more by sometimes doing less."
Rest for Your Soul
In Matthew 11:28-30, Jesus urges us to follow Him in order to find spiritual rest. He says, "Come to me, all you who are weary and burdened, and I will give you rest. Take my yoke upon you and learn from me, for I am gentle and humble in heart, and you will find rest for your souls. For my yoke is easy and my burden is light."
As Jesus implies, rest for our souls is just as important as rest for our bodies. Therefore, surrendering our spiritual baggage to Jesus is critical to our physical well-being. Adding to the subject, S.D. Gordon, a twentieth-century minister, says, "If there be anything that can render the soul calm, dissipate its scruples and dispel its fears, sweeten its sufferings by the anointing of love, impart strength to all its actions, and spread abroad the joy of the Holy Spirit in its countenance and words, it is this simple and childlike repose in the arms of God."
If there be anything that can render the soul calm…it is this simple and childlike repose in the arms of God. Indeed, you are never too old to find comfort in the loving embrace of the Almighty Father. Jesus Himself tells us that we can freely give Him our burdens and find peace in His arms.
American pastor Chuck Swindoll adds that nurturing a personal relationship with God and engaging in an active prayer life will help us cultivate a robust body and soul. He says, "In place of our exhaustion and spiritual fatigue, God will give us rest. All He asks is that we come to Him...that we spend a while thinking about Him, meditating on Him, talking to Him, listening in silence, occupying ourselves with Him—totally and thoroughly lost in the hiding place of His presence."
As Pastor Swindoll explains, simply communing with God in prayerful silence will allow us to find rest in body and soul. The next time you pray, I encourage you to close your eyes and meditate on the love of God. Feel your body relax and your soul fill with peace. I love the beautiful words of Saint Augustine: "Thou hast made us for thyself, O Lord, and our heart is restless until it finds its rest in thee."
As the early Christian saint suggests in this beautiful quote, resting in the Lord is key to finding inner peace and fostering a healthy spiritual life.
Your Sleep Will be Sweet
Before he was a mighty king, David was a shepherd boy. And, when he was enduring some serious challenges as leader of Israel, he imagined himself back on God's green pastures, grazing like one of his sheep. He imagined the Lord, "my shepherd" (Psalm 23:1), guiding him to a safe place and lulling him to sleep. I am sure doing something similar will fill you with peace and calm.
As the Lord promises you in Proverbs 3:24: "When you lie down, you will not be afraid; when you lie down, your sleep will be sweet."
Photo Credit: ©Getty Images/skyNext
Roma Maitlall fancies herself a bit of a logophile (from the Greek, meaning "lover of words"). Her lifelong passion for writing—combined with her love of Jesus—inspired her to study English and theology at St. John's—a university located in Queens, New York, her hometown, where she always dreamed of becoming a writer. Now a full-time writer, Roma enjoys spending time with her wonderful sisters and family, learning everything there is to know about history, literature, art, and Christianity, and using her words to give glory to Jesus.
---
---