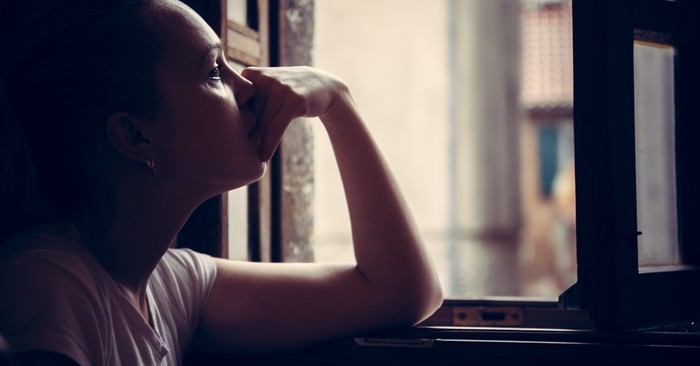 Have you been toying with the idea of suicide?
Have you been toying with the idea of suicide?
Then you share this commonality with almost 11 million Americans. To put it in perspective, this is the population of the state of Georgia in the US, as well as the Czech Republic.
Working as a clinical psychologist privileges me to witness people's sensitive sides. Whether the world appraises them as cunning corporate executives or fierce advocates or resourceful retirees, I get to witness my clients' hidden identities. I'm privy to the depth of their sorrow.
Suicidal thoughts can nag your awareness even when others celebrate you.
I don't know how committed you are to plotting your exit strategy and then executing it. Maybe it's only been a passing thought—"wouldn't it be wonderful if I were gone?"—without putting any more stock into the notion. Or you might've lingered longer with the scenario, imagining how so-and-so would react once they found the last note you'd scribbled.
You might've taken things a step further and attempted to snuff out your life.
Wherever you are on the trajectory, I'd like to propose us having a heart-to-heart. Here.
On my part, I'll keep it real and free of fluff. I only ask that you digest this article with an open heart.
Deal?
Let me spare you the suspense and skip straight to the point: I don't want you to die.
This isn't because I don't care about your pain or suffering.
Rather, it's because your life is precious.
You may have scoffed at what I just said. I get it. Perhaps life hasn't felt valuable in a long time (if ever), which birthed your death wish.
But I'd like to share why I believe your life is worth saving.
Let's begin by reviewing some of the thoughts you might've heard in your head and what I might say to you if we were chatting:
"The Pain is Unbearable"
Maybe the one you loved more than life has died or abandoned you some other way. Or maybe you've been bullied. Brutalized. Raped.
Or perhaps you're battling physical pain. Whether a doctor diagnosed you with a fatal disease or an accident substituted your carefree days with chronic pain, you feel trapped.
The intense anguish won't quit and it makes life oppressive.
I can relate. Since my father's unexpected passing, a grieving part of me has been longing to fast forward to heaven—where he is—rather than muck around in agony down here.
While I empathize with my part's deep yearning, however, I have zero plans or intentions to harm myself.
Other therapists did the opposite. They tried killing themselves but survived the attempt. One grew furious at God for keeping her alive, but now she aims to help others.
You can decide to live, too.
Ask God for extra grace to buoy you through your difficult circumstances (2 Corinthians 12:9). Since He is the Alpha and Omega (Revelation 1:8, Revelation 22:13), the beginning and the end, you can ask Him to help you end well—in His time.
Have the confidence that God is close to the brokenhearted (Psalm 34:18). His ears are open to you (Psalm 34:15, 1 Peter 3:12).
"I Don't Want to Be a Burden"
If your objective is to make it easier on your loved ones, killing yourself will only defeat the purpose. That's because when someone commits suicide, those left behind often struggle with long-term guilt and shame.
That's not all. If you were to exit early, it's possible for other family members to mimic you and kill themselves in the future. The Hemmingways illustrate this tragic principle; seven members of this family died at their own hands, including Ernest, the legendary novelist.
I don't know why you believe you're dead weight to your family. (They may vehemently dispute you on this). Still, you can ask God to give them the strength and grace to face their responsibilities—and if this includes you, so be it.
"Nobody Ever Wanted Me Anyway. Might as Well Kill Myself"
I'm so sorry if this thought has been rattling around in your mind. Perhaps you feel unloved because Mom screamed in your face that you're her biggest mistake. Or she tried to abort you or put you up for adoption. Or maybe your caregivers did their best to abuse you, or someone somewhere did something else that planted the seed of rejection early on.
Feeling unwanted can definitely destroy us.
But how about considering this thought in a new light? Instead of uniting with it—as though the entirety of you agrees that you deserve death—consider this thought as just a part of you.
Internal Family Systems (IFS) therapy, the theory I use in my practice, explains that our soul contains multiple parts.
Acknowledging this doesn't make you crazy.
So, what if you were to tell the part that feels rejected that you want it? Just as you wouldn't want to amputate any of your toes, nose, or any other body parts, let any part of your soul that feels rejected know that as far as you're concerned, you desire that part.
There are ways to help every part of us feel wanted. More on this later.
"Life is so Hard"
Agreed. If making ends meet was hard before, COVID has proven that life can get immensely harder.
But here's the thing: nobody gets here, on earth, by accident. The man and woman behind your conception might not have planned it, but if you're still breathing, that's because God's hand has been on you from day one.
Consider how God multiplied your tiny cell into an embryo and placed a call on you even then (Jeremiah 1:5). When it was time for your birth, God "separated [you] from [your] mother's womb" (Galatians 1:15, NKJV). He stood ready to love on you from the moment you arrived (Psalm 22:10).
As you grew up, He then sent an angel to guard you (Matthew 18:10). He decreed good things for your future (Jeremiah 29:11). The Lord values you so much that whenever you cry, He stores your tears like they're treasures (Psalm 56:8).
He's vowed never to abandon you no matter what (Hebrews 13:5).
The thing is, God has nurtured and protected you from childhood. He will keep taking care of you because He never changes (Hebrews 13:8).
But you have to let Him do it.
Let's unpack the how.
Give God Time
Spell out your needs to Him. Tell God you're relinquishing every care into His hands Psalm 55:22, Psalm 62:8, Matthew 11:28, Philippians 4:6-7, 1 Peter 5:7).
He's the One who meticulously crafted you (Psalm 139:13-14). He should take responsibility for your wellbeing, right?
But please pair your prayer with time for God to respond. Before you brush me off, understand that I've been allergic to waiting. Impatience has frequently short-circuited my waiting because I couldn't carry on one moment longer—and yet if I had, a pleasurable outcome would've resulted.
Maybe I'll tell you some of these stories next time.
The point is, I know how distressing waiting is. But I also know that God's relief often comes in the form of human participation. Maybe, in response to your earnest prayers, God is moving on a neighbor to visit. Or maybe He's telling a friend to mail you a thoughtful gift. There are millions of possibilities on how God might use people to let you know you matter.
But because people are notoriously "slow to believe" (Luke 24:25) and therefore slower to respond to His nudges, we have to learn to wait for the answer.
Which means you can't kill yourself in the meantime.
Would you join me and wait on God together?
Meanwhile, consider these therapy-related websites:
IFS, the theory I mentioned previously, can help you love every part of your soul, including the pieces that might be wounded/rejected/yearning for escape. Look for certified and trained IFS therapists around the world here.

Focus on the Family's Christian Counselor Network lists nationwide Christian therapists.
You can also:
Finally, "may the LORD bless you and protect you. May the LORD smile on you and be gracious to you. May the LORD show you his favor and give you his peace" (Numbers 6:24-26, NLT).
And may you let Him do so.
Photo Credit: ©Getty Images/splendens
<
p>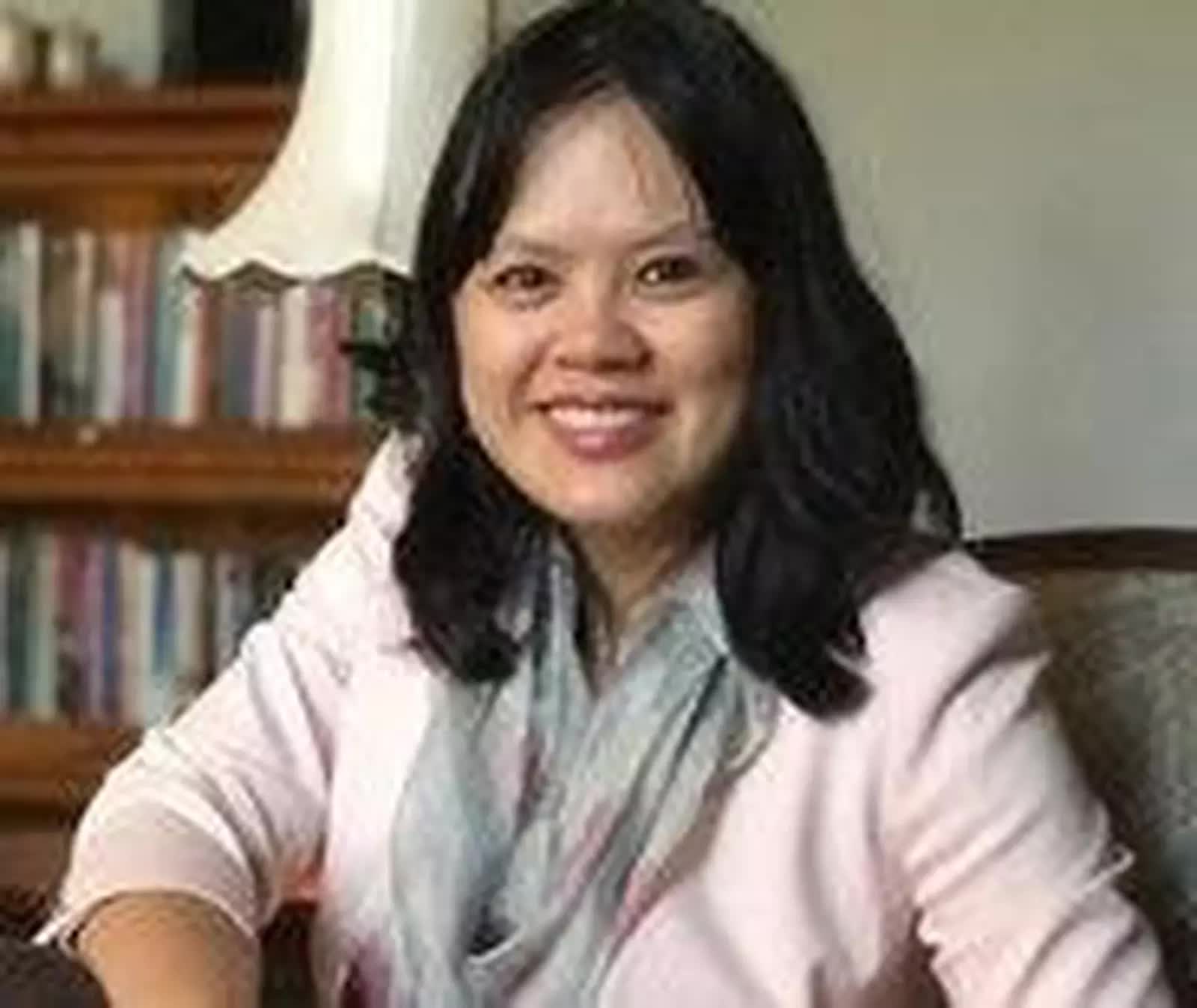 Audrey Davidheiser
,
PhD
is a California licensed psychologist, certified Internal Family Systems (IFS) therapist, and IFSI-approved clinical consultant. After founding and directing a counseling center for the Los Angeles Dream Center, she now devotes her practice to survivors of trauma—including spiritual abuse. If you need her advice, visit her on
www.aimforbreakthrough.com
and Instagram @DrAudreyD. Disclaimer: her advice column isn't therapy.

Related podcast:

The views and opinions expressed in this podcast are those of the speakers and do not necessarily reflect the views or positions of Salem Web Network and Salem Media Group.

Related video:

Click to read the full article.

Photo and video Credit: ©SWN Design/©GettyImages
---
---