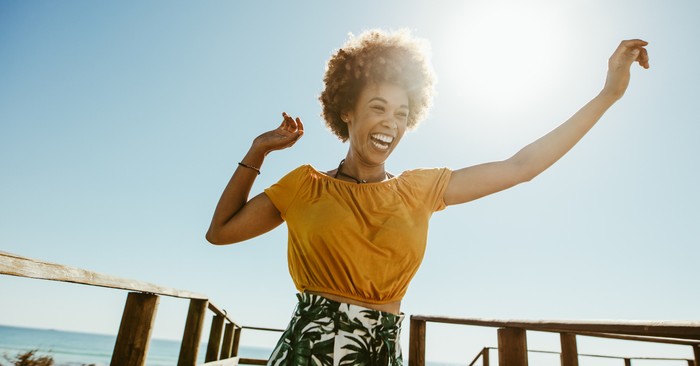 I know joy is supposed to be the mark of a Christian; but, unfortunately, I lose mine all the time. Like today at the pet shop. I drove up for curbside drop-off, and the first thing my dog did when we got out of the car was poop. Right there in front of the store.
Then after waiting 10 minutes under the Texas sun, I learned they no longer offered curbside service. I may or may not have been fuming as I went inside to wait 10 minutes more to drop off my dog. 
On the way home, just as I started griping about it to my daughter, I realized I was letting one small glitch steal my joy. I love my pet shop, and they do a great job, so why was I all bent out of shape? Why had I lost my joy over one tiny pet shop situation?
We all know many things more serious than a pet shop glitch can steal our joy. But what are we really missing when our joy disappears...and how do we reclaim it?
Photo Credit: ©GettyImages/jacoblund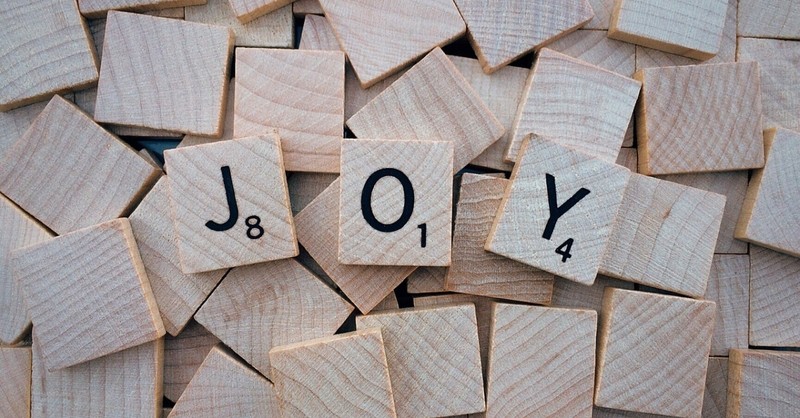 What We're Missing About Joy
Scripture entreats us:
Consider it all joy, my brethren, when you encounter various trials, knowing that the testing of your faith produces endurance. – James 1:2-3
Yet joy is one of the first things we lose when we encounter trials like trouble with our kids, job stress, and financial difficulties.
Recently I had a conversation with a friend about how we expected our lives would grow easier as our kids grew up—but instead things got harder. Now we have more to worry about, and the fight for joy is more challenging.
"I want to be a joyful person no matter what," my friend said.
I do too, but maybe we're missing something about joy. We think of joy as a good feeling or positive mood we'll have once our problems finally disappear.
What if we could learn to rejoice and enjoy life in the midst of our problems instead of just hoping they'll end?
Photo Credit: ©Pixabay/Wokandapix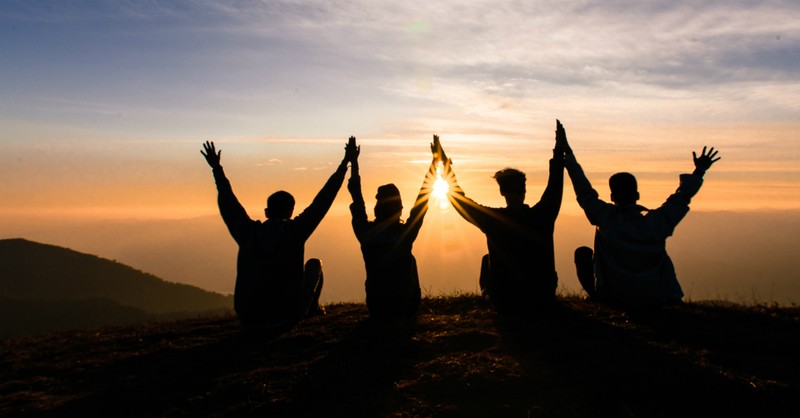 What Is Biblical Joy?
Jesus wanted his followers to be people of joy. Right before His arrest, after he taught the disciples about the importance of abiding in Him, he said:
These things I have spoken to you, that my joy may be in you, and that your joy may be full. – John 15:11
We have a joyful Savior who wants us to experience abundant joy. Joy is a fruit of the Holy Spirit, a mark of God's presence in our lives:
But the fruit of the Spirit is love, joy, peace, patience, kindness, goodness, faithfulness… – Galatians 5:22
Joy is also a Biblical command. Paul exhorts us:
Rejoice in the Lord always; again I will say, rejoice. – Philippians 4:4
Notice he doesn't say, "Rejoice when your problems with your kids are solved. Rejoice when you get that windfall to help pay your debts." No, he says, "Rejoice in the Lord always."
The truth is, even though we can't control what happens to us, we can still find joy in Jesus. Even when life doesn't go according to our plans, we always have cause for rejoicing. No matter what happens today, we can take joy in these truths:
- The Lord is with us; He will never leave us.
- Jesus died to set us free from sin, guilt, and shame.
- In Christ, we are a new creation. His mercies are new every morning.
- We have His promises to give us hope in our affliction.
So, how do we fight for joy?
Photo Credit: ©GettyImages/Theerapong28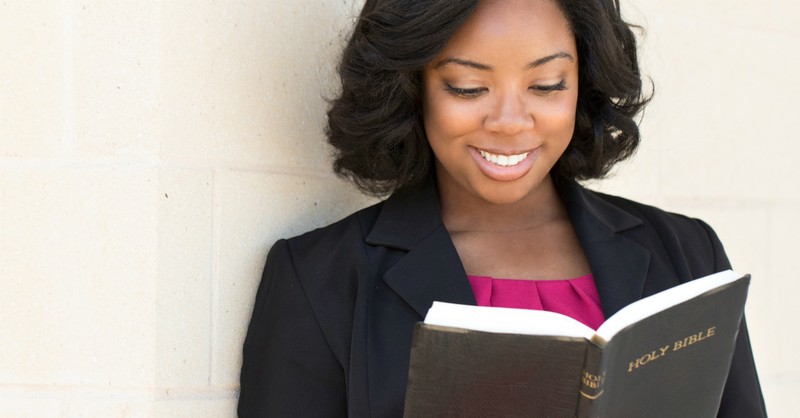 The First 4 Steps in Your Battle Plan to Fight for Joy
When life seems to get harder instead of easier, let's fight to be people who enjoy God's blessings and seek to encourage others. Of course, all of us experience depression and sad times, but we don't have to let them defeat or define us. Instead, we can seek to live marked by the joy that comes from the indwelling Holy Spirit.
1. Ask God to Renew Your Joy
David's prayer in Psalm 51 guides us as we ask God to fill us with His joy: "Create in me a pure heart, O God, and renew a steadfast spirit within me… Restore to me the joy of your salvation" (Psalm 51:10, Psalm 51:12). The first step in our fight for joy is to ask the Lord to renew it in us. As we pray to confess whatever is stealing our joy and ask for renewal, God will respond.
2. Seek to Abide in Christ
Joy is a natural result of the presence of God. As we seek to stay close to Christ, He fills us with the joy of His presence. Anything we go through is sweeter when we have Jesus as our companion.
3. Watch Your Thought Life
To experience more joy, sometimes we need to change what we think and say. It's easy to let negative thoughts and complaints play on repeat in our minds, like I did at the pet shop. Let's call to mind all God has done for us instead of dwelling on what we cannot change or do not have. Grateful thoughts grow into thankful words. Psalm 126:3 reminds us of the link between gratitude and joy: "The Lord has done great things for us and we are filled with joy."
4. Meditate on Scripture
Scripture renews our minds and gives us something positive to dwell on when our thoughts stray down negative paths. Our Bibles remind us of the many reasons we have to hope: God's faithfulness, His promises, His steadfast love, and our inheritance waiting in heaven.
Photo Credit: ©GettyImages/Pixelheadphoto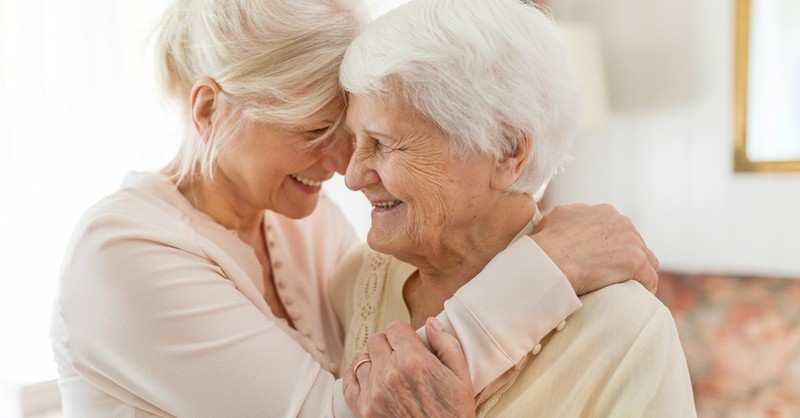 Continue with These 3 Steps...and Reclaim Your Joy!
You don't necessarily have to (and you may not be able to) do all seven of these steps simultaneously, or in order, but here are three more great ideas for your battle plan:
5. Put on Your Praise
Worship restores our perspective and turns our gaze away from problems and towards the presence of God. We remember that our troubles are small compared to our God, "who is able to do immeasurably more than all we ask or imagine" (Ephesians 3:20). Let's crank up the music, raise a song, or read a Psalm of praise.
6. Practice Your Serve
During difficult times in my life, I've seen how my outlook brightens when I take my eyes off myself and look for opportunities to serve and encourage others. Who can you serve today? Whether you open your home to a Bible study group, make a meal for a sick friend, sew a button on a shirt, or teach your teen to make a budget, God will bless you as you serve.
7. Get Professional Help If You Need It
One of the most important ways we can get serious in our fight for joy is to seek professional help when we need it. If you're dealing with persistent depression or feelings of hopelessness, please contact a doctor or counselor. A doctor can evaluate whether you need medical treatment. A few months of counseling can help you understand your feelings and learn better coping skills. It might make a more positive difference in your life than you imagine.
Today you may feel like problems are weighing you down and your joy left a long time ago. May I encourage you to ask God for grace to draw near and surrender every problem to His care?
Ask Him to fill you with new joy and hope as you seek to abide in Him. Although Jesus never promised us an easy life, He did promise us an abundant life. Paul said, "Rejoice in the Lord, always." Even if rejoicing always seems near impossible...what if we try it for today?
Photo Credit: ©GettyImages/PIKSEL
Originally published Thursday, 25 June 2020.
---
---