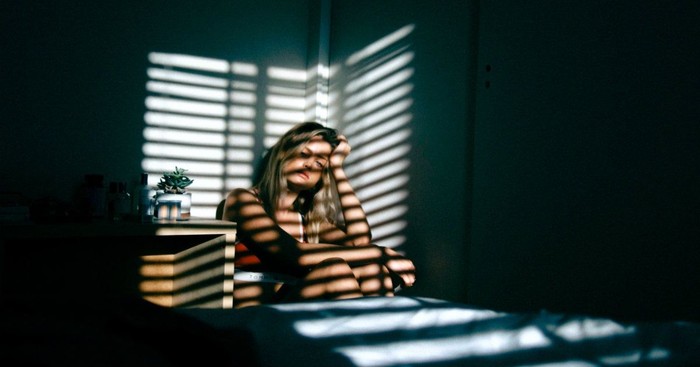 One of the simplest ways to identify areas of your life where burnout is creeping in is by asking yourself this question.
One of the simplest ways to identify areas of your life where burnout is creeping in is by asking yourself this question:
What is the one thing which used to bring me joy but now brings me only stress?
This year, I quit my job. I chose to leave because my work environment was causing me chronic stress. I began having panic attacks. I had tingling in my fingers and toes. I felt emotionally exhausted, drained and depleted. I got colds all the time. My back ached from the tension I held there.
The decision to quit might have seemed like a quick one from the outside, but for me, it was a slow decision, one which took over a year to reach. I had too much work on my plate. I spoke up. I pushed back. I requested help. I did everything you're supposed to do, but nothing changed. I asked the HR Manager to step in and mediate so I could move out of the picture.
The first time it crossed my mind I might be experiencing burn out, I was driving to the airport. I had an NPR podcast on about how one call-center had solved the high turn over in their department.
The presenter spoke about how "burnout" was coined in the 1970's by the Amercian psychologist Herbert Freudenberger. Freudenberger pushed himself, running not only a private practice but an after hours position counseling drug addicts. On the day he was meant to go on holiday with his family, Freudenberger realized something was wrong because he couldn't get out of bed. He recorded himself speaking into a tape recorder and then analyzed himself as if he was his own doctor. He diagnosed what he was experiencing wasn't exactly depression. He called it burnout.
Freudenberger explains, "I didn't know how to have fun. I don't how to be readily joyful." He goes on to explain, "Burnout really is a response to stress. It's a response to frustration. It's a response to a demand that an individual may make upon themself in terms of a requirement for perfectionism or drive."
Months later, I found myself at the doctor listing random symptoms. He told me all the symptoms were due to chronic occupational stress. The doctor said he could prescribe medication but he had a feeling that since I'd decided to take control of my life he believed they would go away on their own. I went home after the doctor's consultation, called the HR manager, and handed in my notice. And you know what, after I worked out my notice period, the symptoms went away.
I've found new work. And I'm enjoying it. I feel energized and excited about accomplishing things.
What I've learned is burnout isn't like a cold. It doesn't go away on its own. You can't treat the symptoms and wait it out. I tried for over a year. For me, I treated it by walking away from a situation I'd found impossible to change. Freudenberger took a different approach, he didn't walk away from his practice and the drug addicts he helped but found ways to enjoy life when he wasn't working. For him, that made all the difference.
If you're anything like me, recognizing when burnout is creeping in might be hard, so asking yourself "What used to bring me joy but now only brings me stress?" can help.
What comes to mind? 
Are you the type of person who loves having people over for dinner but the thought of cooking is draining you? It might be time to give yourself a pass for two weeks. Allow yourself to order take out pizza or clear your appointment book.
Do you face every Monday wondering if you should get another job? Give yourself a pass for two weeks. Be the person who leaves the office first. Start looking for another job. Or study something which can help you move into a new position or department.
It could be a relationship or a hobby or (fill in the blank by answering the question).
Try changing something for two weeks and see how you feel.
See if the stress lifts. At the end of two weeks, re-evaluate and if you need to give yourself a pass for another two weeks or find a way to change the situation permanently.
I want to be clear a pass isn't:
An excuse not to take responsibility
To hurt someone
To not do something to the best of your ability
A pass is: 
An opportunity to find joy
A chance to learn to live freely and lightly
A moment to pause and reflect
I wanted to share this story because maybe some of you need to be reminded you don't have to live in a chronic state of stress. I'm learning it's okay to not be able to do everything, all the time. I don't have to carry burdens beyond what I can bear. If you want to know the truth none of us can.
One of the most well-known Bible verses is Matthew 11:30 of Jesus saying:  For My yoke is easy, and My burden is light.
I used to think this verse meant after I'd given my burdens to him I had to keep on going because now the burdens I have left are lighter. I'm like that. If you ask to help me carry things I'll keep the heaviest ones so as not to burden you down. I even do that with Jesus. Give him the lighter stuff. It's only when I come to the end of myself I say, "Jesus, have it all."
Time and again I have turned to Matthew 11:28-30 in the Message Bible: "Are you tired? Worn out? Burned out on religion? Come to me. Get away with me and you'll recover your life. I'll show you how to take a real rest. Walk with me and work with me—watch how I do it. Learn the unforced rhythms of grace. I won't lay anything heavy or ill-fitting on you. Keep company with me and you'll learn to live freely and lightly."
Ask yourself the question, What is the one thing which used to bring me joy but now brings me only stress? Then pray and ask God to help you find the unforced rhythms of grace again. Watch how Jesus does it. Give yourself space to discover joy where stress now resides. 
Image Credit: Unsplash.com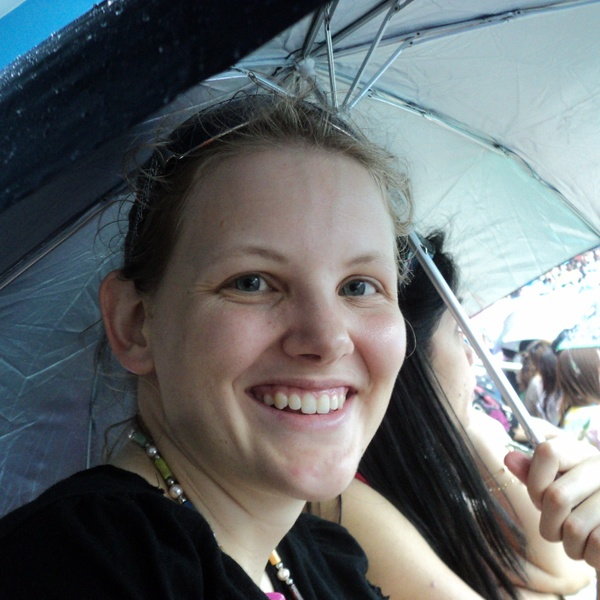 Wendy van Eyck is married to Xylon, who talks non-stop about cycling, and makes her laugh. She writes for anyone who has ever held a loved one's hand through illness, ever believed in God despite hard circumstances or ever left on a spontaneous 2-week holiday through a foreign land with just a backpack. You can follow Wendy's story and subscribe to receive her free ebook, "Life, life and more life" at ilovedevotionals.com. She would also love to connect with you on Facebook and Twitter.
---
---