Editor's Note: The original post first appeared on the writer's blog in 2013. This version has been updated and edited for length. Used with permission.
When I suffered from an eating disorder, one of the things that prevented me from seeking help for so long was my fear of how people would respond when they found out I had a mental illness. This debilitating fear of what other people thought kept me locked inside a world of shame, embarrassment, and constant struggling.
In order to get the help I needed and to fully break free from the bondage of the eating disorder, I had to address this fear dead on. I had to let go of my fear of what other people would think and I had to let go of my feelings of embarrassment and shame. Although it might sound easy, that process was extremely difficult for me and took years. Eventually, I got there and reached the healthy place I'm at today.
However, I would be lying if I said there weren't moments when those feelings of shame, embarrassment, and fear didn't come flooding back.
The truth is, even after years of being recovered, I still have moments where I feel weighted down by shame and embarrassment about my past. In those moments, I feel like a disappointment who let everyone down and who will never be totally looked at the same. Questions start racing through my mind and that old fear about what other people think covers me with shame.
But here's the deal. Here's the raw and honest truth that I have to remind myself in those moments:
I am not perfect. I am loved anyways. I have stumbled many times. I am loved anyways. I hated myself. I am loved anyways. I starved myself for years. I am loved anyways. I forced my body to throw up after countless meals. I am loved anyways. I exercised relentlessly in a desperate attempt to lose weight. I am loved anyways. I used self-harm to relieve emotional pain. I am loved anyways. I lied to cover up my struggles. I am loved anyways. My recovery cost my family thousands of dollars. I am loved anyways. I will never be perfect. I am loved anyways.
Yes, I am loved by wonderful family and friends. But people come and go, and I am not guaranteed to have any of them tomorrow. What I am guaranteed to have, however, is a God who loves me unconditionally, who sees my imperfections but still calls me Beloved, and who welcomes me into His arms no matter how far I have fallen.
What I Don't Have to Do
Because God chose to love me in the midst of my brokenness, I don't have to live a life weighted down by shame and embarrassment. Because He chose to walk through the muck with me, I don't have to worry if others choose to flee. Because He chose to call me daughter, I don't have to be afraid of being abandoned. Because He chose to forgive me, my shame has been washed away and I no longer have to carry its weight on my shoulders.
What I Will Do
Because I am loved by my Heavenly Father no matter where I've been and no matter what I've done, I will choose to hold my head high today. Because He delivered me from death's doorstep, I will continue telling my story. Because He sent help my way when I needed it most, I will continue sharing my experience with others and walking alongside them on their road to recovery.
If people judge me because of my past, I must be willing to let go of the shame they project on me rather than claiming it as my own. Rather than letting shame and embarrassment send me cowering into a hole, I will choose to use their ignorance as inspiration for spreading mental health awareness. Instead of holding grudges against the judgmental, I will offer them grace and space as they struggle to accept people for who they are — broken and imperfect but loveable just the same.
Final Thoughts
If you are struggling with feelings of shame and embarrassment about your own story (whatever that story might be), I hope you will be reminded that you are loved exactly as you are—beautifully imperfect. When you feel ashamed or embarrassed about your story, I hope you will let go of that weight on your shoulders and rest in the love God has for you.
Consider writing out a list similar to the one I wrote above (I have ___. I am loved anyways). Fill in the blanks with pieces of your own story and remember, you are loved anyways.
Perhaps you are reading this post but, instead of beating yourself up about your own imperfections, you have a tendency to brush people off or look at them differently when you find out they have struggles. If this is true for you, I hope you will realize that your words and actions have a profound impact on their attempts at breaking free. Also, remember that not one of us is perfect, not even you. God chose to love each of us, including you, despite our brokenness and imperfections. So who are you to judge someone else for their struggles and flaws? Lastly, if mental illness makes you uneasy, I would encourage you to research the subject and gain knowledge about what people go through rather than being quick to judge and run away.
In the words of Elisabeth Kübler-Ross,
"The most beautiful people we have known are those who have known defeat, known suffering, known struggle, known loss, and have found their way out of the depths. These persons have an appreciation, a sensitivity, and an understanding of life that fills them with compassion, gentleness, and a deep loving concern. Beautiful people do not just happen."
Image Credit: Unsplash.com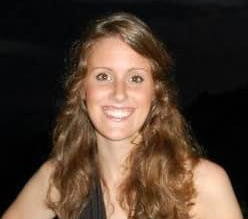 Kimberly Carroll is a military spouse, mother of toddlers, and graduate of UNC Chapel Hill. She has a heart for the weary and broken-hearted, holds tightly to her eternal hope in Christ, and values vulnerability over perfection any day. Follow Kimberly on Facebook and her blog as she discusses mental illness, body image, community, faith, and the importance of never giving up.