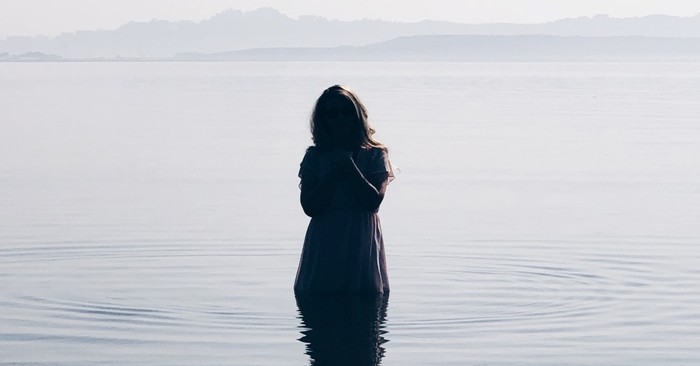 Changing our thoughts and attitudes seems daunting, but really there are simple steps that can help us take thoughts captive and live with a renewed mind. Here are 5 tips to help you renew your mind today.
The other morning I left my house frazzled as I drove my daughter to pre-school. My mind was all over the place. The following thoughts ran through my head: I need to mail that check off today. I need to respond to that email before they think I'm snubbing them. I can only spend 30 minutes at the store in order to get baby boy home in time for his nap. What will I cook for dinner? She never called me back, is she mad at me? Did I do something wrong?
I could not complete one thought before three more bombarded my mind.
"Mommy you passed my school!" my daughter yelled from the back seat. I was so lost in my thoughts, jumping from one to the next, I completely missed my turn into her school. My mind was running faster than my life and I needed a mental break.
Maybe you're like me and thoughts pop in your head a mile a minute of what needs to be done today, tomorrow, and even ten years from now. Maybe you struggle with negative thinking about yourself and must constantly fight off bad thoughts. Maybe you're focused on what everyone else is doing and these thoughts are leaving you depleted and envious. Our thoughts can be a very powerful guiding force in our lives. Where our mind goes, our actions will soon follow. So when we lose control of our thoughts we are quick to get off track, just like me missing the turn to my daughter's school. This is why Romans tells us:
Do not conform to the pattern of this world, but be transformed by the renewing of your mind. - Romans 12:2, NIV
If we want to live the lives God has purposed for us to live we must be diligent about guarding our thoughts. A renewed mind does not do the things of this world. A renewed mind transforms us out of harmful patterns and into a life that glorifies our God.
If your thoughts are spiraling out of control and you are in need of a mental and life transformation, here are 5 ways to renew your mind today:
1. Renew your mind by taking a social media break.
Getting off social media is key to renewing your mind. You know what? Just get off the Internet as a whole. Do you really need to know what Jessica had for breakfast, lunch, and dinner? Does looking up that random fact on Wikipedia really add value to your life? We've grown so use to having the Internet at our fingertips we've forgotten how to think without it. But here's the truth: we can. I know you have pressing emails and work to do but scheduling in some no internet time will free your mind from being filled with meaningless information and give you more time to focus on what matters most.
2. Strengthen and Renew your mind by memorizing Scripture.
I have a cute little pink Bible that sits on my nightstand. It has served me well in studying the Word of God. But it's not always with me. When I'm washing the dishes, driving to the store, or playing blocks with the kids I do not have the time to sit and read my Bible. So I've started to memorize scriptures. Just one verse a month or so. Nothing fancy. But if I sense my thoughts wondering and I'm in need of some mental direction, I have a few scriptures already packed away in my memory to pull from. And every time I bring these scriptures to mind God's truth fights away any negative thoughts trying to get me off track. Try memorizing one verse this week and see what happens.
3. Study your Bible.
Now this is different from simply memorizing scripture. Studying your Bible is taking time to learn what the scriptures mean and how to apply them to your life. I suggest studying a topic or verse that specifically speaks to an area you may be struggling with. When you fill your mind with the truth of God's Word it leaves no room for the lies of this world to enter. Now the fun thing about this tip is it's not something you have to do alone. I encourage you to invite a girlfriend to join you.
4. Pray for the renewing of your mind.
I've spent too many hours in prayer simply talking. But if we want change and renewal of our minds, I've learned we need to hear from God. His words are so much more powerful than ours. At His word the world was created. Just imagine what one word from Him during your prayer time can do for your mind. But we will never hear Him if we are not listening. I encourage you to make sure every time you pray to God you include intentional time to sit still and listen.
Use this Prayer to Renew Your Mind, by Remi Roy:
Lord, help us to study and apply your Word to our lives each day. Help us make this a discipline of the mind and heart, empowered by Your Spirit, transforming us each day more and more into your likeness. Help us have self-awareness of when we're falling into temptation and turn quickly back to you. Thank you for your tender mercy and love, ever leading us onward. In Jesus' Name I pray, Amen!
5. Renew your mind by capturing negative thoughts.
Negative thoughts steal mental space in your head to think of the things God calls us to think about. Philippians 4:8 instructs us to think about "whatever is true, whatever is noble, whatever is right, whatever is pure, whatever is lovely, whatever is admirable—if anything is excellent or praiseworthy—think about such things." (NIV) When you catch yourself thinking of something not on this list quickly choose to change your thoughts. However, this is easier said than done. Many times we allow destructive thinking to spiral out of control without our even realizing it.
Let's say you are at the kitchen sink washing the dishes and these thoughts start to creep into your mind: I always wash the dishes. No one ever helps me. This is such a waste of my time. My family doesn't care about me. You see how one truthful thought can lead to untrue thoughts, which lead to untrue feelings? Simply thinking these thoughts will not help your mental state. Instead change your thoughts to:I'm blessed to have dishes to wash, it means God has blessed me with food. Now if your negative thoughts about washing the dishes reveal other issues, like needing more help, use this as an opportunity to ask for help if you can. But simply thinking about it will only cluster your mind with negativity and lead to bitterness and resentment. Pray for the Lord to help you quickly discern when you are thinking negatively and to grace you with the strength to change those thoughts. This is a prayer the Lord has faithfully answered for me over and over again.
I hope these tips help you toward a renewed mind today. Which ones will you try? Which ones have been the most beneficial to you already?
Photo Credit: Unplash/Giorgo Trovato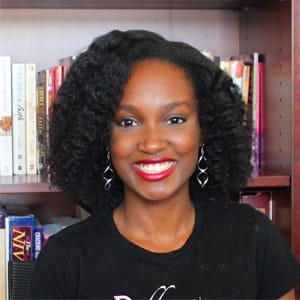 Christina Patterson is a wife and stay-at-home mom with a passion to encourage women in the love of Jesus Christ and the truth of God's Word. When she is not folding laundry or playing blocks you will find her with her head deep in her Bible or a commentary. She holds her masters in Theology from Liberty University and is the founder of Beloved Women, a non-profit providing resources and community for women to truly know who they are in Christ: His Beloved. She blogs at belovedwomen.org.
Related podcast:
The views and opinions expressed in this podcast are those of the speakers and do not necessarily reflect the views or positions of Salem Web Network and Salem Media Group.
Related video:
Click to read the full article.
Photo and video Credit: ©SWN Design/©GettyImages
---
---