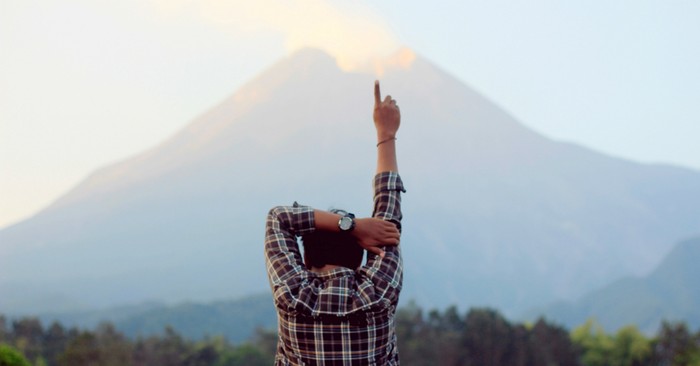 God has so much better for us. He never wanted us to be a victim, and so He came as a victim in our place to bear our suffering and to give us His identity.
"But you, God, see the trouble of the afflicted; you consider their grief and take it in hand. The victims commit themselves to you; you are the helper of the fatherless" (Psalm 10:14, NIV).
Chances are we have all been a victim at some point in our lives. Whether it was bullies from our childhood who mistreated us, shamed us, or dominated us, or relationships where we trusted implicitly and were betrayed, or maybe even circumstances that left us broken in their wake.
Our victim status can become hypercharged when we begin to chronically think everyone is against us. It can be hard to trust in others again when others have victimized us, but doing so will begin to heal our victimhood. We can tend to feel like we are helpless, powerless, and incapable of recovering. But rather than committing ourselves to our victimhood, we can commit ourselves to God, Who heals our brokenness and our victim status.
Victimized by others, our emotions can play a role in keeping us as a victim as we perpetually mull over our victimhood status. While our victimhood is real, we don't have to stay there. But we will have to both unveil the lies by speaking truth into our victim status and also address the roots behind our victim mindset in order to break free.
Truth #1 Forgiveness Sets Us Free
"But to you who are willing to listen, I say, love your enemies! Do good to those who hate you. Bless those who curse you. Pray for those who hurt you" (Luke 6:27, NLT).
Letting go of our status as a victim does not mean that our abuser or bully "got away" with harming us. We don't have to get even with others to get rid of our victimhood. When we choose to forgive, we exercise power, not weakness. Power to rise above the weakness we felt when others made us a victim makes us an overcomer and a victor, instead.
Truth #2 Victimhood Isn't Our Identity
"Therefore, if anyone is in Christ, he is a new creation. The old has passed away; behold, the new has come" (2 Corinthians 5:17, ESV).
You are not defined by what happened to you. Sometimes it is hard to let go of our victim status because we begin to identify ourselves by what happened to us. These "I am" statements limit us and keep us stuck in the past, defined by traumatic events. God has so much better for us. He never wanted us to be a victim, and so He came as a victim in our place to bear our suffering and to give us His identity.
Truth #3 Victimhood is Not a Continual Liability
"And I am sure of this, that he who began a good work in you will bring it to completion at the day of Jesus Christ" (Philippians 1:6, ESV).
Once a victim does not have to mean that we will always be a victim. Just because we have encountered the experience of being a victim does not mean we will stay one. If we are not careful, our expectations can set us up in a victim culture where we thrive on the attention we get from our victim status, rather than rise to be a victor in Christ. God promises to complete the work He began in us, not to leave us in our brokenness.
Truth #4 Taking Responsibility Releases Vulnerability
"I can do all things through him who strengthens me" (Philippians 4:13, ESV).
Owning our part in our victimhood helps us to realize that we get to control our perception of the victim status and how we respond to our victimizer. The victimhood incident does not have to continue for a life sentence. We can face it and let go of the stigma behind the status. God's grace is greater than the shame we felt and our broken response to our victimhood.
We might not have had any blame in the cause of our victimhood, but our response to the attack as well as our understanding as to how that attack impacted us determines whether we will remain a victim or become a victor. Examining the roots of our victimhood helps us to no longer stay in the victim culture:
Root #1 Rejection
"If the world hates you, know that it has hated me before it hated you" (John 15:18, ESV).
Ultimately, victimhood is the result of a personal attack on us. Someone felt that they could limit our worth by rejecting us in some way. But one person's treatment of us or even an entire group that rises up against us could never trump God's definition of us. And we are in good company. Though rejection hurts greatly, those who are in Christ will endure what our Savior did. He was rejected and we will be, too. Rejection is part of living in a fallen world, but we do not have to submit ourselves to those who reject us for more of the same treatment.
Root #2 Insecurity
"But he said to me, "My grace is sufficient for you, for my power is made perfect in weakness." Therefore I will boast all the more gladly of my weaknesses, so that the power of Christ may rest upon me." (2 Corinthians 12:9, ESV).
Insecurity is prevalent in a fallen world. The unexpected happens regularly, and we don't always know how to process it. Past abuse or attacks that have left us reeling can be healed when we look to Christ for security. Those who attacked us cannot make us a victor. We must choose that stance and stop looking for those who harmed us to heal us. Reach for God's grace in your weakness. Christ is our strength, and His power will help us to overcome.
Root #3 Fear
Victimhood is a prison that keeps us bound in our own minds as we fear man. Treating all the symptoms of our victimhood just prolongs our victim status. Having the fear of God helps us to see all others' fears in the right perspective. We don't have to fear victimhood and we don't have to carry it anymore.
Perhaps our belief system needs to be revised if we have drifted from trusting in God and His word as our refuge. The belief system of a victim is to believe that those who harmed us will get away with it and that we need to protect ourselves. While we need to be wise, we do not need to live in fear. Realigning our trust in God as our capable Deliverer helps us to change our focus to God to heal us. We may never receive an apology from those who harmed us, but we don't need an apology to be whole in Christ.
"When the righteous cry for help, the Lord hears and delivers them out of all their troubles. The Lord is near to the brokenhearted and saves the crushed in spirit. Many are the afflictions of the righteous, but the Lord delivers him out of them all. He keeps all his bones; not one of them is broken" (Psalm 34:17–20, ESV).
Photo Credit: ©Unsplash/Iyan Kurnia
---
---