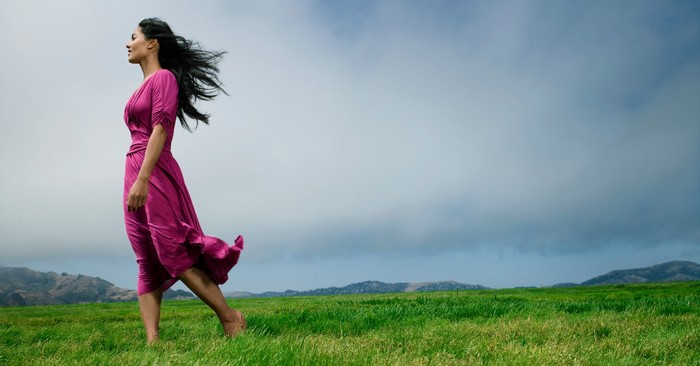 Our desires, thoughts, and actions tell a bigger story, they are the lens through which we live our lives and the posture we hold as we walk through them.
I'd like to think I don't struggle with living for others' approval, but the truth is my thought process tells a different story. Our kids have been back to school for weeks where I live, so it feels like fall despite the lingering summer heat. I greet this time of year with more enthusiasm than any other season. Fall feels like a fresh start, an answer to a problem I didn't realize summer held.
More than a beginning of routines, change of air, and a fresh start, I look forward to the smells. I become eager to pull out fall decor, including the candles I began collecting as soon as I saw them hit the shelves at my favorite stores. However, it feels as if there is an unwritten rule of how soon one can start setting out pumpkins and switching out light and airy throw blankets for cozy ones.
I was about to text a friend the other day to see if they thought it was "okay" to begin my fall decorating when I stopped myself, realizing I was putting too much into what someone else thought. It seems an innocent question to ask, but it's a simple example of seeking others' approval most of us can relate to.
Of course, asking a question such as this doesn't mean I'm living a life of seeking others' approval. However, the way we address trivial things, especially in the mundane, tends to portray matters of the heart. Our desires, thoughts, and actions tell a bigger story, they are the lens through which we live our lives and the posture we hold as we walk through them.
Photo Credit: ©Getty Images/Siri Stafford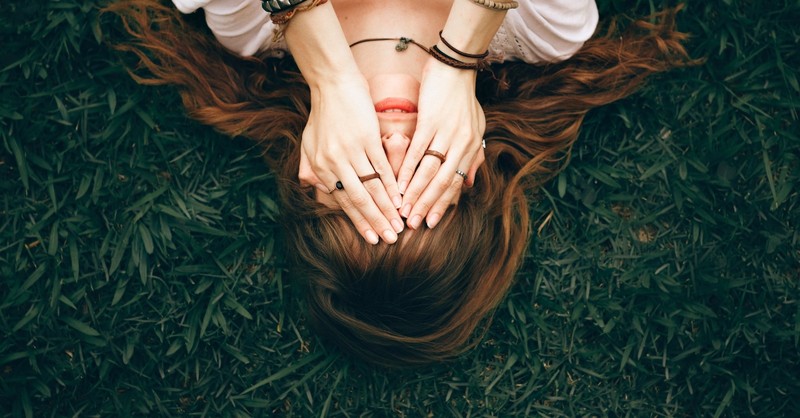 When Trivial Troubles Multiply
It is in the way we live our everyday life, patterns are forged and followed. If we aren't being intentional in who we are and whose we are we begin to habitually go through life as if in a daze. Yet living for God requires an awareness, one where He is our first thought in the morning, and our last one before bed.
Colossians 3:23 Whatever you do, work heartily, as for the Lord and not for men.
None of us set out on a mission to live for others' approval but life feels lonely at times. Loneliness births insecurity, along with multiple other things. Sometimes our insecurities snowball into self-loathing, frustration, anxiety, or depression. We are met with seasons of struggle, God feels out of reach, so we look to those who are around us.
We feel lost and forget who we are. In seasons such as these, we should ask ourselves, is looking to those around me pushing me to be more of who God created me to be? Or is the way I am looking to others causing me to be an extra on the set of my own life? Settling into the background and neglecting who God is calling me to be?
Galatians 1:10 For am I now seeking the approval of man, or of God? Or am I trying to please man? If I were still trying to please man, I would not be a servant of Christ.
Becoming Aware of Those we Have Put on Pedestals
The problem with a tendency to look towards others with deep admiration and adoration, even those who are Christ-followers, is they are human, living in the same fallen world we do. They can't fill a void or insecurity we are experiencing, they will disappoint us.
My husband and I met in high school and got married just a few years later. We were young and in love, it was easy to put each other on pedestals. We were still learning who God said we were, a lesson we eventually learned was a lifelong pursuit.
Marriage isn't the only kind of relationship we do this in. It can be with our kids in parenting. In our friendships. Or maybe it's with our family. All of these are examples of putting someone above God, and anytime we put a relationship above God, we are living for their approval over His whether we realize it or not.
"But just as we have been approved by God to be entrusted with the gospel, so we speak, not to please man, but to please God who tests our hearts." (1 Thessalonians 2:4)
Photo Credit: ©Pexels/Rafael Barros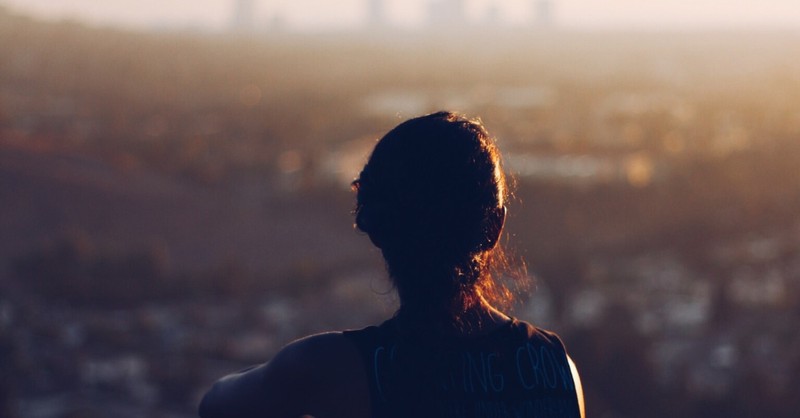 3 Things to Remember and Practice When you Find Yourself Seeking Others Approval
Desiring approval isn't bad, as long as it's our Father's favor we desire, and His alone. So the question becomes how do we course correct?
1. Prayer
Prayer is a great place to start. It may seem a redundant answer given to spiritual struggles, but the truth is without a continuous coming to God we will go astray. Prayer refocuses our attention.
"Seek the Lord and his strength; seek his presence continually." (1 Chronicles 16:11)
2. Gratitude
When we take the time to practice thankfulness, we become less focused on ourselves and more focused on the goodness of God. When we become more focused on His goodness, it brings our attention to Him, making it less likely to seek others and their approval.
"Is anyone among you suffering? Let him pray. Is anyone cheerful? Let him sing praise." (James 5:13)
3. Reflection
Reflection is a way to lean in, to look back before we can move forward. Reflection helps us expose our hiding places and identify what holds us back. In this case, it helps us distinguish why and how we are seeking others' approval. Reflection helps us recognize where God has been in our past, where He is calling us to go, and who He is calling us to be.
"Rendering service with a good will as to the Lord and not to man." (Ephesians 6:7)
Prayer, gratitude, and reflection are just starting points. It will take time, letting go of other's opinions, and an intentional effort of seeking God above all else. It is a journey, remember there is grace for you along the way.
A Prayer for Those Living for Others' Approval
Father,
We know it's you we should come to first and foremost. Yet, in our struggles and seasons of hardship, we are quick to turn to those you've placed in our lives before we come to you. When we do this we begin to seek their approval in a way we don't even realize. May You be the first thing we think of when we wake up, and the last thing we think of before our day ends. May we drop anything and anyone we have put on a pedestal where You belong.
May we remember to not be anxious about anything, but in everything by prayer and supplication with thanksgiving let our requests be made known to you. And may the peace of God, which surpasses all understanding, guard our hearts and minds in You (Philippians 4:6-7).
Amen
Related Resource: Listen to our FREE podcast, Reframed: The Power of Perspective. In each episode, Carley provides practical techniques for identifying and reframing negative thinking patterns. Listen to an episode below, and check out all of our episodes on LifeAudio.com.
Photo Credit: ©Unsplash/Christopher Sardegna
Originally published Thursday, 19 August 2021.
---
---