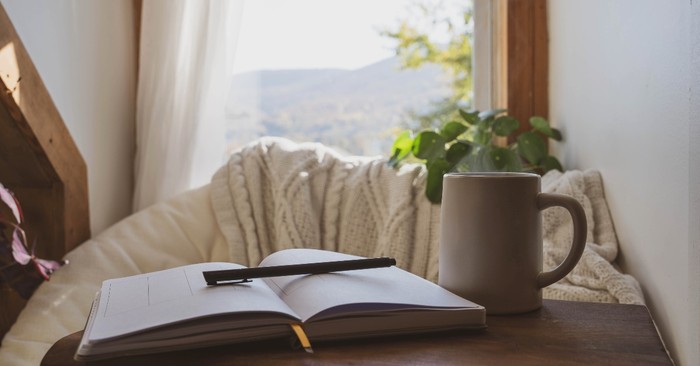 Our antidote to the toxic effects of worry is the finding the peace of God. This peace is supernatural, and protects us when the enemy attacks. It is far superior to any peace the world can offer, and is only found when we let go and let Him lead us in every area of our lives.
"The Lord is my shepherd; I shall not want. He makes me to lie down in green pastures; He leads me beside the still waters. He restores my soul; He leads me in the paths of righteousness For His name's sake. Yea, though I walk through the valley of the shadow of death, I will fear no evil; For You are with me; Your rod and Your staff, they comfort me. You prepare a table before me in the presence of my enemies; You anoint my head with oil; My cup runs over. Surely goodness and mercy shall follow me All the days of my life; And I will dwell in the house of the Lord Forever" (Psalm 23:1-6).
Still waters is a word picture David used to describe a feeling of peace and tranquility. Indeed, when I need to settle myself down and renew calm on the inside, I go down to the shore of a nearby lake. I sit quietly watching the waves roll in, gently and rhythmically — no phone, no texts, no problems — just me and the water. I soak in the beauty of God's world, birds chirping, and wind ruffling the leaves of the trees on the surrounding hills. I fill my heart and mind with the majesty of God's creation, till I am saturated with the peace of God despite the chaos and worry of modern life.
It is critical that we learn to intentionally seek the peace of God as an antidote to the cares of this world. When we give in to worry, our lives are filled with paralyzing "what ifs" and "how wills."
What if I never meet someone and get married?
What if I develop the same disease that my parent died from?
What if I never achieve my dreams?
How will I pay for my kids' college?
How will I get everything done on time?
How will I ever recover from this?
And my personal favorite…
What if after all my dieting, they discover lettuce is fattening and chocolate isn't?
It's been claimed that 85% of the things we worry about never happen. In a world where people feel like there are not enough hours in a day, that's a lot of wasted, unproductive time and energy.
But worry is not only a waste of energy; it comes with massive consequences for our mental and physical health. It rocks our emotional balance and has serious, long-term consequences.
Most of us are already familiar with the health ramifications of worry, which scientific research has tied to many of the afflictions that we humans suffer with and may ultimately die from. But beyond the self-inflicted physical harm, there are the spiritual ramifications of living a life filled with worry.
A Divided Mind
When there no peace and calm on the inside of us, we are incapable of properly dealing with the chaos on the outside of us. That is, when the chaos from the outside world gets inside our hearts, the results are never good. We lose our ability to function in the way God created us. But those that can slow down the turmoil on the inside will be able to effectively deal with those things that are spinning out of control on the outside.
The New Testament word used for worry and anxiety is merimnaō, which means divided, distracted, as in a divided mind. And having a divided mind creates havoc in our lives:
"If any of you lacks wisdom, let him ask of God, who gives to all liberally and without reproach, and it will be given to him. But let him ask in faith, with no doubting, for he who doubts is like a wave of the sea driven and tossed by the wind. For let not that man suppose that he will receive anything from the Lord; he is a double-minded man, unstable in all his ways" (James 1:5-8).
Notice that worry, or double-mindedness, hurts both our ability to stand in faith and our ability to function successfully in life. So one of the most powerful weapons against the daily attacks of the enemy is having a heart filled with the peace of God. Besides, worry just doesn't work!
"Can all your worries add a single moment to your life?" (Matthew 6:27).
Our antidote to the toxic effects of worry is the finding the peace of God. This peace is supernatural, and protects us when the enemy attacks. It is far superior to any peace the world can offer, and is only found when we let go and let Him lead us in every area of our lives.
Two Kinds of Peace
The first peace God gives us is when we turn from sin and make Jesus the Lord of our lives. Anyone who has not made Jesus Lord, is loved by God, but still remains an enemy of God. The Book of Romans describes this fact, that God loves people who are sinners.
"But God demonstrates His own love toward us, in that while we were still sinners, Christ died for us" (Romans 5:8 ).
And yet we were His enemies before coming to Christ.
"For if when we were enemies we were reconciled to God through the death of His Son, much more, having been reconciled, we shall be saved by His life" (Romans 5:10).
That's what makes us transform from enemies to sons, and first gives us that peace with God. This peace is foundational to our spiritual life: we are made right with God, receive eternal life, and know that while we live on this earth, we are heaven bound.
But there is a second kind of peace for daily living on this earth. This is not peace with God, it is the peace of God.
The Peace of God
"And let the peace of God rule in your hearts, to which also you were called in one body; and be thankful" (Colossians 3:15).
Notice there is a peace that is within you, that should rule you. That is, like an umpire, this is a peace that calls the shots in your life, and has the final say. And this peace passes all understanding:
"…and the peace of God, which surpasses all understanding, will guard your hearts and minds through Christ Jesus" (Philippians 4:7).
It's having a calm during the crises and chaos of life that defies basic human nature. You should be in a panic because of what you are going through, but there is a peace instead. You should be losing your mind because of what happened to you, but there is a peace.
You should be frantic and fearful, but because of this peace, you are still, vigilant and sharp. This peace, God's peace, protects your heart and your mind in Christ Jesus.
"Finally, my brethren, be strong in the Lord and in the power of His might. Put on the whole armor of God, that you may be able to stand against the wiles of the devil. … Therefore take up the whole armor of God, that you may be able to withstand in the evil day, and having done all, to stand. Stand therefore, having girded your waist with truth, having put on the breastplate of righteousness, and having shod your feet with the preparation of the gospel of peace…" (Ephesians 6:10-11, 13-15).
What's the "gospel of peace" mean?
The Apostle Paul described the believer's spiritual weapons like a Roman soldier's uniform. Interestingly, on their feet were shoes equipped with huge offensive spikes. When we "shod our feet with the preparation of the gospel of peace," Paul is saying God is giving us an offensive weapon for our walk on this earth which keeps the enemy under our feet.
The peace of God gives us the power to incapacitate the enemy and subdue every problem sent our way. It's one of the most powerful gifts God gives us in this life.
It is a peace unlike that of the world:
"Peace I leave with you; my peace I give you. I do not give to you as the world gives. Do not let your hearts be troubled and do not be afraid" (John 14:27).
Worldly peace is fragile. When everything is calm and going well, then you have the "peace" the world gives. But when all the crazy-makers are breaking loose around you, such worldly peace evaporates.
The world must have a reason to be at peace; the peace of God, however, passes all understanding – no reason is needed, just revelation! A revelation that says:
I know Who the Great Shepherd is
I know how much He cares for us
No matter what it looks like around me, He leading me
I've got a feeling everything is going to be alright
I know everything is working out for my good
I've got peace… because I know the Prince of Peace!
Beside Still Waters
David surely was speaking from experience in Psalm 23, when he wrote, "He leads me beside still waters."
The Bible has kept a record of those moments of David's life when he took the lead, and when he followed God's lead. I believe David was telling us here, regarding his successes and his failures, as I look back on my life here is what I have found – when I let God lead, I lived in peace, but when I took the reins, the enemy ruled over me through worry and anxiety.
The peace of God is found when we let Him lead – in our marriage, family and friend relationships, our finances, big and small decisions, on our mountaintops as well as our valleys in life.
If He says no…it's no. If He says yes…it's yes.
If He says go…get moving. If He says stay…be still.
If He says bless… say who? If He says forgive…let it go.
And if He says hold on…prepared to get white knuckled.
Let Him lead.
What will you choose? A life filled with the fruitless worry and cares of this world, or a life beside the still waters of God's peace?
Photo credit: ©Getty Images/Elle Mundus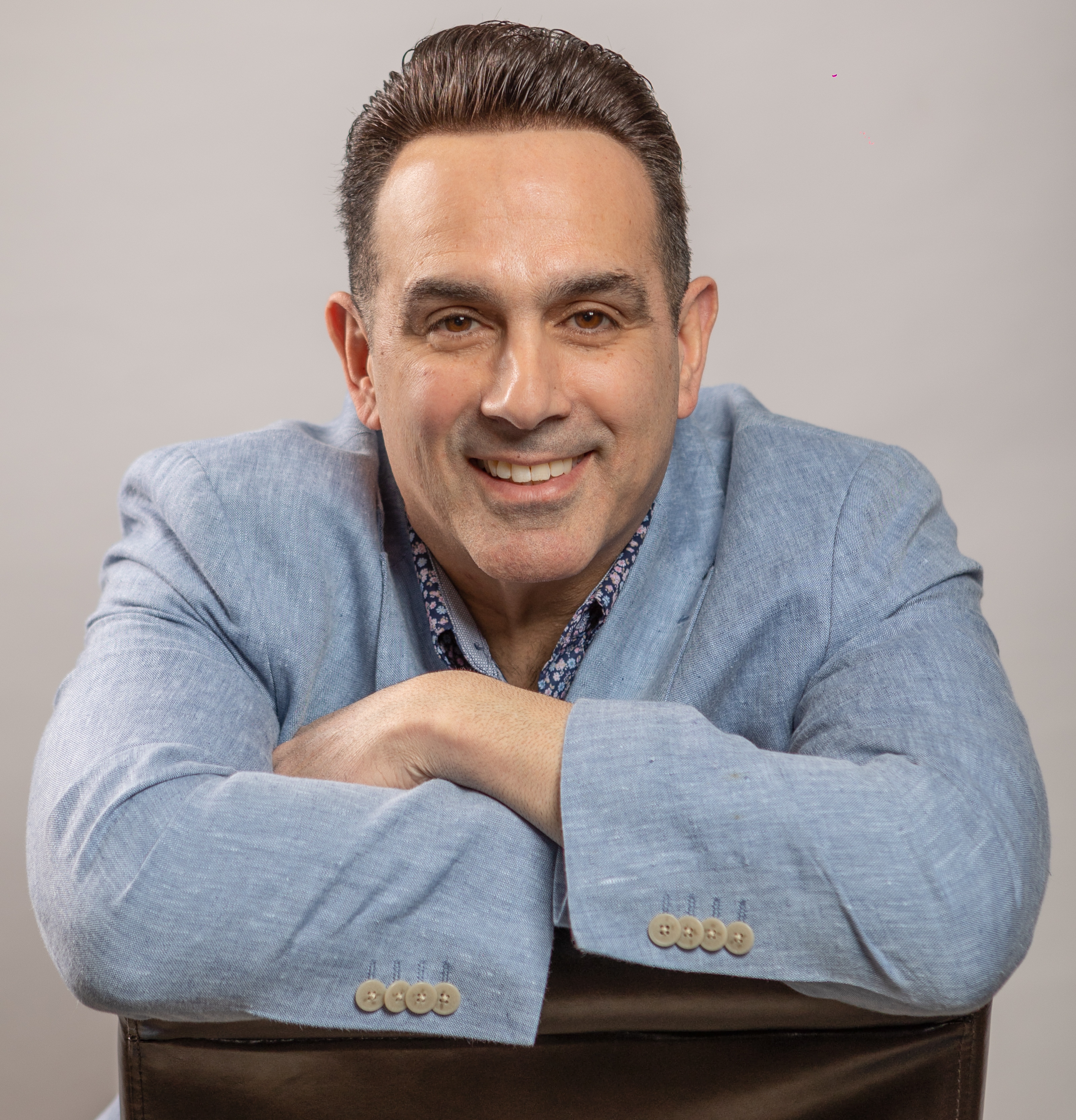 Frank Santora is Lead Pastor of Faith Church, a multi-site church with locations in Connecticut and New York. Pastor Frank hosts a weekly television show, "Destined to Win," which airs weekly on the Hillsong Channel and TBN. He has authored thirteen books, including the most recent, Modern Day Psalms and Good Good Father. To learn more about Pastor Frank and this ministry, please visit www.franksantora.cc. Photo by Michele Roman.
---
---