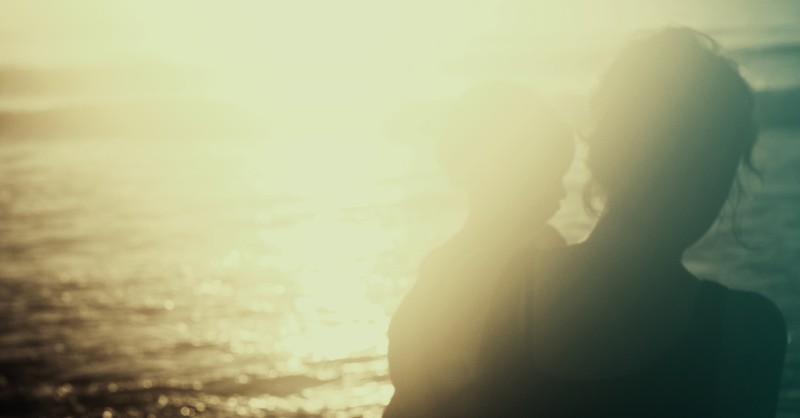 Find Rest in Jesus: A Prayer of Peace for Your Angst

As I began replacing my angst with the name of Jesus, my heart and mind also began to steady.
Pulling my covers up to my chin, I stare out the cracks of my closed blinds to see the twinkling stars and soft glow of the moon. I hear the hum of our sound machine and the steady breathing of my husband beside me as I roll over yet again trying not to wake him. Everything around me is at peace except my mind. The weighted blanket on me feels like the weight of my burdens, and the clock beside me reminds me it is much past my bedtime.
Photo Credit: © Unsplash/Matt Hoffman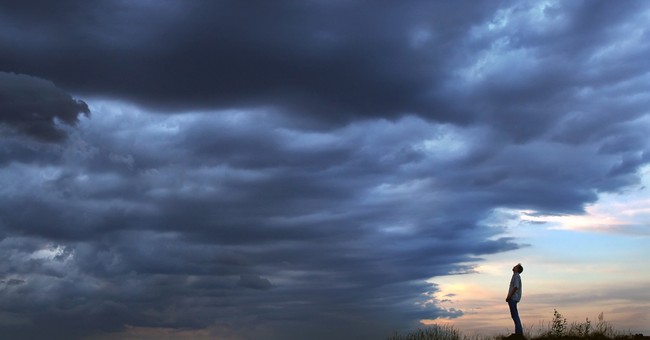 Put Every Anxious Thought to Rest
In the busy of the day I keep up with the rhythm of the rush, but as the night closes in I am begging my mind to hush—the unexpected circumstances, the what ifs, the replayed conversations, the to-do list I purposefully wrote and laid beside my bed in a vain attempt to settle into sleep. I beg my heart to steady and pray God quiets the voices I'm hearing that aren't His.
Just the night before, my daughter admitted her own struggle with the dark. She was fearful of what could happen, letting her mind wander as she tossed and turned also searching for peace. And in her moment of worry, I lay beside her, softly brushing the hair from her forehead. I shared my favorite Bible verse I repeat to myself when I am afraid. But knowing she hadn't committed this verse to her memory yet, I suggested she simply say the name of Jesus to set her mind at ease every time she had an anxious thought. At the name of Jesus, her long-lashed lids gently closed in peaceful sleep.
Photo Credit: © Getty Images/whiteson
Reach Out to the One Who Is Your Peace
Recalling this moment, I began to apply this same strategy to my own runaway thoughts in hopes of directing them to find their home in Him. As I began replacing my angst with the name of Jesus, my heart and mind also began to steady.
No matter the cause of my sleepless nights, I'm reminded that reaching out to Jesus should always be my response when life feels like more than I can handle. We see this same response from our friends in the Bible. The woman who was subject to bleeding for 12 years reaching out to touch His cloak for healing (Mark 5). Mary and Martha, who sent for Jesus when their brother Lazarus was sick (John 11). The royal official who went to Jesus and begged him to come and heal his son (John 4). Even Jesus reached out to God when His time on the cross was near (Matthew 26).

See How Jesus Reaches Out to You
In each of these examples, these people responded to their angst by reaching out to Jesus, and in turn, He met their need — not always in the way they expected or in the time they wanted, but in the way and time that was best.
Incredibly, it isn't just us reaching out to God, but He reaches out to us. This concept is beautifully displayed in Peter's story. We enter the scene right after Jesus walked on water. In faith, Peter attempted to walk on the water toward Jesus, but when he saw the wind, he was frightened and began to sink. He cried out, "Lord, save me!" Immediately Jesus reached out His hand and caught him (Matthew 14:30-31).
The physical and spiritual implications of Peter's words make my heart swell with gratitude because Jesus responds the same way when He hears our cries. We need Jesus to rescue us physically from circumstances we experience here on earth, but we also need Him to rescue us spiritually from our life of sin. He is our Savior in every single way.
Photo Credit: © Getty Images
Keep Your Eyes on the One in Control
His loving sacrifice is why at the name of Jesus every knee will bow and every tongue will confess He is Lord (Philippians 2:10) In our angst we cry out, "Lord, save me!" And He lovingly reaches out His nail pierced hands drawing us into an eternal embrace.
Until that glorious day, we will continue to walk through seemingly impossible situations we need Jesus to walk with us through. Just like Peter, we are prone to focus on the waves of the difficult circumstances around us and lose faith. When we take our eyes off Jesus we too sink into despair. The challenge is to shift our focus from our circumstances that feel out of our control to Him who has everything under control.
Through Peter's story we realize our peace is not found in the absence of trouble or conflict. Rather, our peace is found in the presence of God. While we can not physically reach out to Jesus like they were able to in Biblical times, we do have His Holy Spirit within us. We can rely on His Spirit to give us the peace our heart is longing for.
Cast Your Cares on a Caring Father
Not only do we have the Holy Spirit, but we can also cast all our cares on Jesus through prayer. He welcomes us to come to Him when we are weary and burdened and He promises to help us carry them and give us rest. Prayer can change our circumstances and more than anything, it always changes us.
Paul exhorts this very idea. He writes, "Do not be anxious about anything, but in everything, by prayer and petition, with thanksgiving, present your requests to God. And the peace of God, which transcends all understanding, will guard your hearts and minds in Christ Jesus (Philippians 4:6-7)."
Friend, if you are tossing and turning with your soul's unrest, be still and know that He is God. You can rest assured you have a heavenly Father who cares for you. Rather than lying awake with worry, meet every anxious thought with the power of His name and allow His tender touch to keep you in perfect peace. And prayerfully lull you to sleep.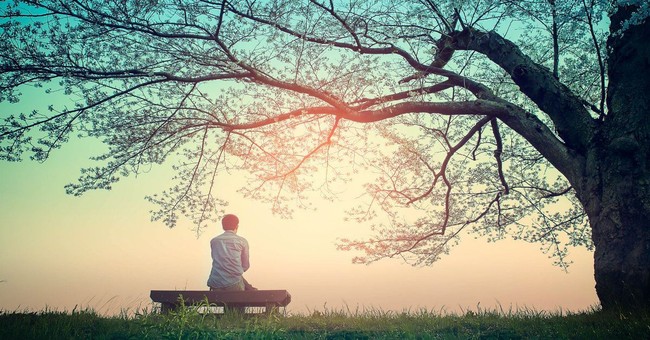 A Prayer and Petition to Find Rest
Lord, I am feeling anxious. My mind is filled with thoughts I know are not from you and I ask you to set my mind at ease. Help me turn my worry into worship for all the blessings you have given me. I do not understand my current set of circumstances, but I know that they do not surprise you. You are not worried. While it feels out of my control, I rest assured you are in control. So I put my faith and hope in your sovereignty over it all.
I surrender my control and choose to focus my eyes on you rather than the situation surrounding me. I know you did not give me a spirit of fear, but of power, of love, and of sound mind. Remind me of all the times you have been faithful and you have provided for me. When I feel alone in this battle, help me remember your promise to never leave me or forsake me. I choose to lean not on my own understanding and instead I lean into you.
Settle my thoughts, renew my mind, and take every anxious thought captive. I choose to think on whatever is true, whatever is noble, whatever is right, whatever is pure, whatever is lovely, whatever is admirable, excellent or praiseworthy. Lord, you are the Prince of Peace and the Almighty God. Remind me of the power of your name and help me to keep my thoughts fixed on you.
In the midst of these uncertain and unexpected times I choose faith over fear because you will lead me and be with me through it all. I put my trust in you and ask for your perfect peace to comfort my heart and still my mind. I love you and I praise you. It is in your Holy name I pray.
Amen.
Photo Credit: © Getty Images
Rachael Adams is a writer, speaker, podcaster, and founder of The Love Offering. Her heart's desire is to encourage women to realize their God-given purpose to live out our faith together by loving God, loving others, and learning to love ourselves. Rachael and her husband live in Kentucky with their two children. Connect with her online at rachaelkadams.com or @rachaeladamsauthor on social media.
Comments
---
---