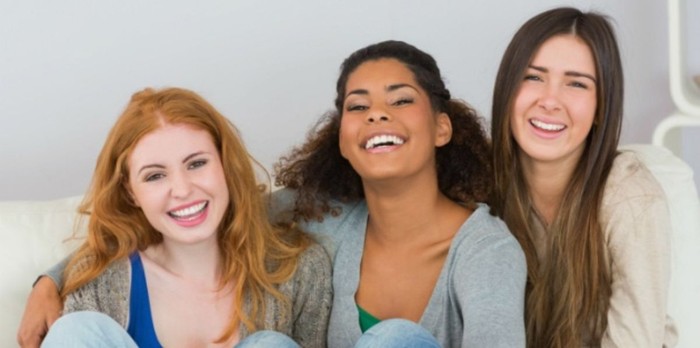 What if we focused our energy on embracing beautiful behavior instead of how we look on the outside?
Do you have any friends that you find absolutely stunning whether or not they have makeup on or are sweaty from a workout? I can say this about many of my friends, and I believe the reason they look beautiful in any situation is because they glow with the love of Christ.
My friend Laurie, for example, is always smiling. I know she is human and life isn't always easy for her, but she strives to have a positive attitude and be an encouragement to those around her. She always makes a point to look me in the eye when she asks me how I'm doing. I know she really cares because her attention is focused on me and she voices the question with genuine interest. Laurie also checks in with me throughout the week by sending me Facebook messages. Just the other day she wrote me a note and offered to drop off some soup so I wouldn't have to make dinner!
What if we focused our energy on embracing beautiful behavior instead of how we look on the outside?
"Don't be concerned about the outward beauty of fancy hairstyles, expensive jewelry, or beautiful clothes. You should clothe yourselves instead with the beauty that comes from within, the unfading beauty of a gentle and quiet spirit, which is so precious to God." 1 Peter 3:3-4 (NLT)
The above verse has a bad reputation among some women. They misinterpret the word "quiet" for meaning passive. They might consider themselves as someone sociable and fun, and they think the word "quiet" threatens their identity. Translated from Greek, however, this word means tranquil or peaceable. God is pleased when we are at peace with one another. Be honest with yourself—who do you admire more, a woman who is calm and in control of her words and emotions, or a woman who is brash and dramatic?
Listen to how God describes wisdom and try inserting your name in whenever a personal pronoun is used:
"Her ways are ways of pleasantness, and all her paths are peace. She is a tree of life to those who lay hold of her; those who hold her fast are called blessed." Proverbs 3:17-18 (ESV)
Can you honestly describe yourself as pleasant and at peace? As someone who is called blessed and considered life-giving? If so, that's great! But if not, don't lose heart. It takes time and practice to learn how to set aside our inclinations towards selfishness, negativity and gossip. The work is worth it, though! Don't you want to be a woman whose inner beauty is considered precious in God's sight?
I'm grateful that I can say many of my girlfriends display beautiful behavior. Their thoughtfulness, compassion, wisdom and generosity have helped me better understand how I can share the love of Christ with others while displaying Godly attributes. Some examples of beautiful behavior include:
-Being a good listener
-Offering Biblical advice
-Focusing on God's truths instead of insecurities
-Keeping conversations confidential
-Forgiving others and seeking reconciliation
-Complimenting others
-Asking people questions instead of talking about yourself
-Praying for others
-Encouraging Christ-like behavior
-Acts of service (taking a meal, free babysitting, a ride to church, etc.)
Maybe this list sounds like a lot of work. Think of it this way—putting others before ourselves and striving to have peace in our hearts is the kind of work that matters to God! Being a good listener doesn't mean you have to set up a two-hour coffee date—it could simply mean taking five minutes after church to listen to a friend's prayer request. Many of these examples can be practiced during the course of a conversation, whether it's a quick hello or a long chat.
"For the Lord sees not as man sees: man looks on the outward appearance, but the Lord looks on the heart." 1 Samuel 16:7b (ESV)
What are some ways you embrace beautiful behavior? How could you grow in this area? If there are women in your life whose behavior is an example to you, let them know!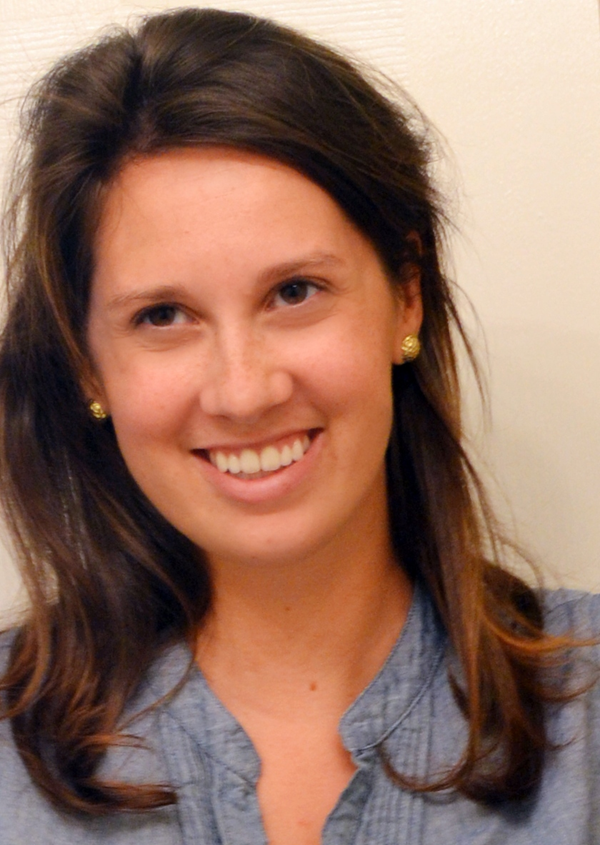 Laura Rennie lives in Maryland with her hilarious husband and constantly shedding dog. She loves reading, writing and playing word games. Her greatest desire is to share Jesus through her words and actions as she learns how to be a better wife, daughter, sister and friend.
---
---