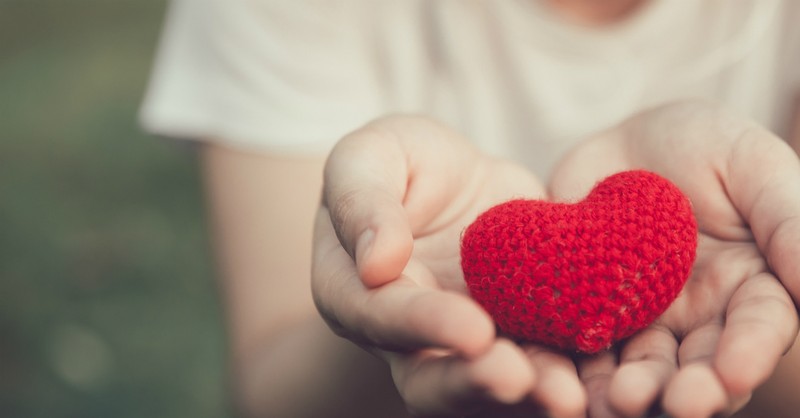 4 Compassionate Ways to Be Kind to Yourself
Meg Bucher

Writer and Author
"But the fruit of the Spirit is love, joy, peace, patience, kindness, goodness, faithfulness, gentleness, self-control;" (Galatians 5:22-23)
Life is hard enough on us without us being hard on ourselves. Continually criticizing your performance and worth will wear you down, and the kindness you withhold from yourself, you will eventually withhold from others. It's time to put down your weapons and learn to practice being kind to yourself.
Christ has set us free to flourish in the fruits of the Spirit Paul listed in his letter to the Galatians. We cannot live out kindness in its true form apart from Christ. But within His love, we can learn to let kindness flow in and through our lives, fully, and expectantly. The wise King Solomon wrote, "Whoever pursues righteousness and kindness will find life, righteousness, and honor" (Proverbs 21:21). To pursue kindness, we must pursue Christ. Kindness develops in us as our hearts are sanctified in Him.
Here are four habits every follower of Christ must practice in themselves to allow this fruit of the Spirit to flow outward to those around them.
Photo Credit: © Getty Images/coffeekai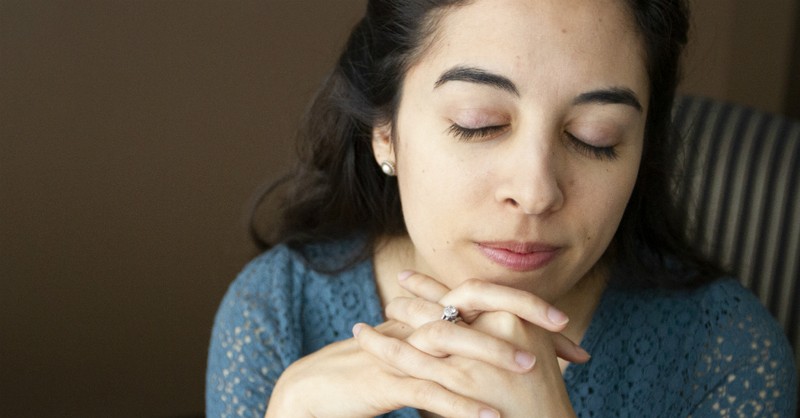 1. Authentic Prayer
"He has told you, O man, what is good; and what does the LORD require of you but to do justice, and to love kindness, and to walk humbly with your God?" (Micah 6:8)
Prayer is powerful. We shouldn't underestimate the powerful peace that pours into our souls from a quiet moment in conversation with Almighty God! Prayerful conversation with our Father about what He already knows is exactly what He sent His Son Jesus to die for! We are free to come into His presence and pour out our sorrows and joys! There are many instances in the Bible where Jesus prayed to the Father.
Prayer, when it is growing fruitful branches in our lives, becomes a conversation we carry with us throughout the day. We were created to crave the presence of God. An active relationship with Him through the daily habit of authentic prayer is a wonderful way to be kind to ourselves. He knows our hearts and our needs better than we do.
Time spent in conversation with your loving Father naturally draws you into a posture of gentleness and kindness toward yourself and others. Run to that presence whenever you can!
Photo Credit: © Sparrowstock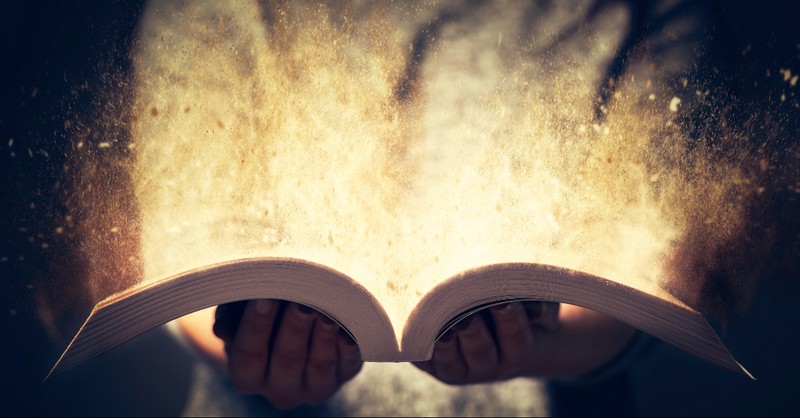 2. The Truth of God's Word
"Love is patient, love is kind." (1 Corinthians 13:4a)
One of the best ways to be kind to ourselves is to repeat all of the amazing truths God proclaims about us in Scripture. He calls us fearfully and wonderfully made! He claims us as His children. We are loved, and purposed.
The Bible may not be magically enticing when we first pick it up to read it, but the supernatural nature of Scripture grows seeds of God's truth in our hearts. The more faithful we are to meet God there, praying for wisdom, discernment, and understanding, He answers! This is the divine and supernatural power of Scripture. We crave God, and His Truth, naturally. And we want more.
The memorization of Scripture is important, not so that we can blurt it out for accolades, but so it's there when we need it, to form us, shape us, and guide us. Evil is deceitful, and it can sneak up on us and create a weed-bed full of lies before we're onto it. The Truth of Scripture exposes those weedy lies and helps us pull them out, even the tough ones we have to dig out—sometimes more than once—before they cease to grow back.
In tragedy, pain, heartbreak, and all the disaster and catastrophe the world contains, we need those lines of Truth we memorize to rise the front of our minds when we are shocked and hurting. Repeating God's Truth about who and Whose we are reminds us who we are. We are loved, children of the Almighty God.
Photo Credit: ©iStock/Getty Images Plus/NiseriN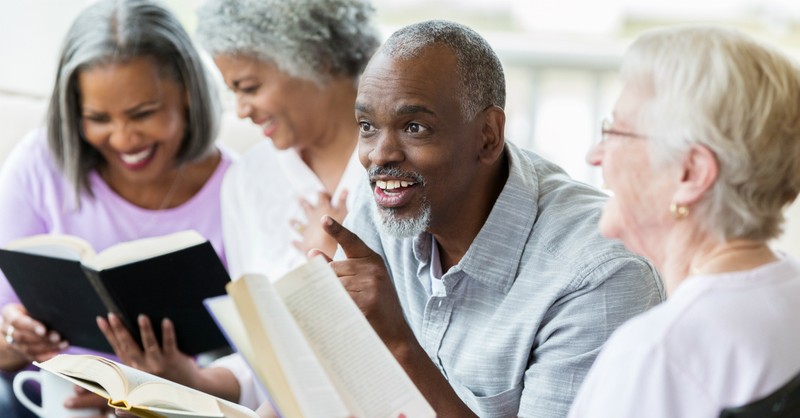 3. Community
"Do not let any unwholesome talk come out of your mouths, but only what is helpful for building others up according to their needs, that it may benefit those who listen." (Ephesians 4:29)
Not only did Jesus promise never to leave us, God purposefully places people in our lives. Human nature lends us to be easily distracted, and tempted to pick ourselves a part. But when we are too hyper-focused on our shortcomings and daily situations, it keeps us from noticing the other people God has placed in our lives! Most people don't see the frizzy hairs waving around from static electricity of winter or heap shame on us for a missed opportunity at work. Other people are more concerned with their own hangups and heartaches.
Christ is self-less, and His love flowing through us is meant to wash over the people He has specifically placed in our lives. Our lives are not about ourselves! Our lives are meant to bring glory to God, and share the love of Jesus Christ. Paul wrote, "Be kind and compassionate to one another, forgiving each other, just as in Christ God forgave you" (Ephesians 4:32). Marriages are conduits of sanctification, with Hallmark moments, but a purpose of doing more for the kingdom of God together than we could alone. Parenthood is not about our children making us proud, or us providing for them every opportunity they desire. Our job, as parents, is to lead them to God. They are His.
When we stop looking inward to see outward, we receive a much more accurate representation of ourselves. God not only encourages us through prayer and Scripture, but through the people He has placed in our lives. Our world is very bent on self-care and people-pleasing. While it's important to set healthy boundaries and take care of ourselves physically and mentally, no search of self will ever cure the craving we quench in Christ alone. We are kind to ourselves when we walk out our daily lives focused on others.
Photo Credit: © Getty Images/asiseeit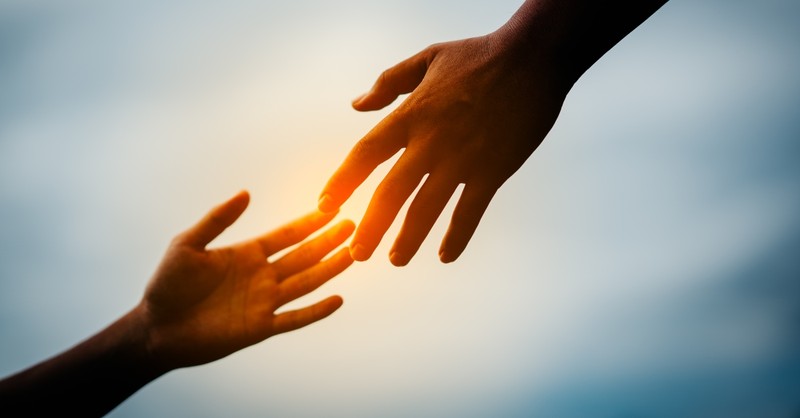 4. Ask for Help
"Therefore, as God's chosen people, holy and dearly loved, clothe yourselves with compassion, kindness, humility, gentleness and patience." (Colossians 3:12)
If we apply compression to a spot adjacent to a wound, it won't stop the bleeding. The pressure has to be directly on the wound. When we struggle with areas in which we feel we have fallen short, it's important to adjust our focus on lifting all of our anxiety up to God, instead of letting it destroy our confidence. We can talk to God about our fears and failures each day, because as Paul wrote in Philippians, He cares for us. When we bring our sin, our shame, and our worry to Him, He can efficiently apply pressure to the wound to stop the bleeding. Sometimes it's necessary to cry out to God for help only He can provide. We are kind to our own souls when we let them rest in His capable and compassionate care.
Things don't have be the way the world says in order for us to find peace. We just have to remember the Peace we have in Christ, Who He is and Whose we are. The world's lies are deceitful whispers. They can sneak up on us! Things that appear to be reasonable goals can really be lies meant to take us out. If we're not careful to take our thoughts captive and dismiss those lies, we are liable to swim in the misery of comparison and self-pity. Worse, instead of experiencing all God has planned for us in this day, we may sit in self-condemnation and criticism. The apostle Paul wrote he had learned to be content in any circumstance he found himself in, including being jailed and shipwrecked! Paul found his peace in Christ. The supernatural, comforting, and kind peace we are promised when we abide in Him.
Photo Credit: © Getty Images
---
---