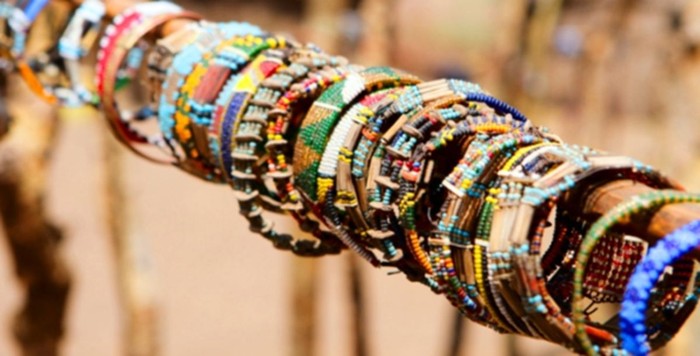 Looking for a perfect gift for family and friends? Here are seven organizations dedicated to giving some, if not all, of their profits to charitable aid. You'll be giving a gift to a friend AND people in need around the globe.
I transform into an African queen whenever I wear my Imani "Safari" necklace. I love the vibrant colored beads and the way it enlivens every outfit, but most of all I love sharing the story behind the necklace.
Part of a larger nonprofit by the name of Zion Project, Imani is a jewelry line handmade by women escaping the sex industry in northern Uganda and the Congo. Each purchase helps make it possible for the women to stay off the streets. Along with paying wages, proceeds also go toward providing the women healthcare, counseling, education and daycare.
I had the pleasure of visiting Uganda last March and got to string beads alongside the Imani women while they sang and laughed together. I was blessed to see how my seemingly meager jewelry purchase affected those women, and I began to wonder what other nonprofits and businesses are helping needy people around the world. Here are seven organizations committed to giving some, if not all, of their profits to charitable aid.
Non-Profits
Beautiful Feet — We often take for granted the shoes on our feet. Beautiful Feet doesn't- they use donations and proceeds from merchandise sales to provide shoes to needy people around the globe. Beautiful Feet sells clothes, jewelry and sandals.
fashionABLE — This awesome non-profit works with women who have been exploited due to the effects of poverty. Proceeds from their scarves goes toward training and employing men and women in Addis Ababa, Ethiopia.
Imani — Imani uses proceeds from their merchandise to train, employ, counsel and educate women in Gulu, Uganda. These women are often refugees, forced into the sex-industry due to lack of money.
For-Profit Businesses
Sevenly — Sevenly donates $7 from each t-shirt purchase towards a specific charity, which changes each week. Past charities include HOPE: Global, Mercy Ministries, Autism Speaks and Heifer International.
Threads for Thought — This company gives a proceed of purchases from their "Shop the Cause" line to The International Rescue Committee and The Natural Resources Defense Council. They only work with sustainable materials and factories committed to ethical work standards.
Same Sky — Same Sky employs HIV-positive women in Rwanda and Zambia. All proceeds are reinvested to pay wages and purchase more materials. Their products are pricier than other brands, but their fabric wraps make beautiful, inexpensive gifts.
Raven+Lily — Raven + Lily features pieces made from women in Cambodia, Ethiopia and India and returns proceeds to their communities to help fund education, micro-loans and healthcare. They are certified by "Green America" as an environmentally and socially responsible business.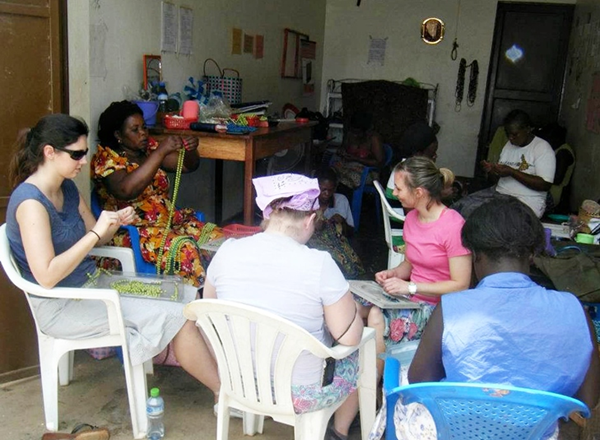 Laura (left) stringing beads with the Imani women in Uganda.
So- what companies did we leave out? Let us know in the comments section what organizations YOU think are worthy of our list!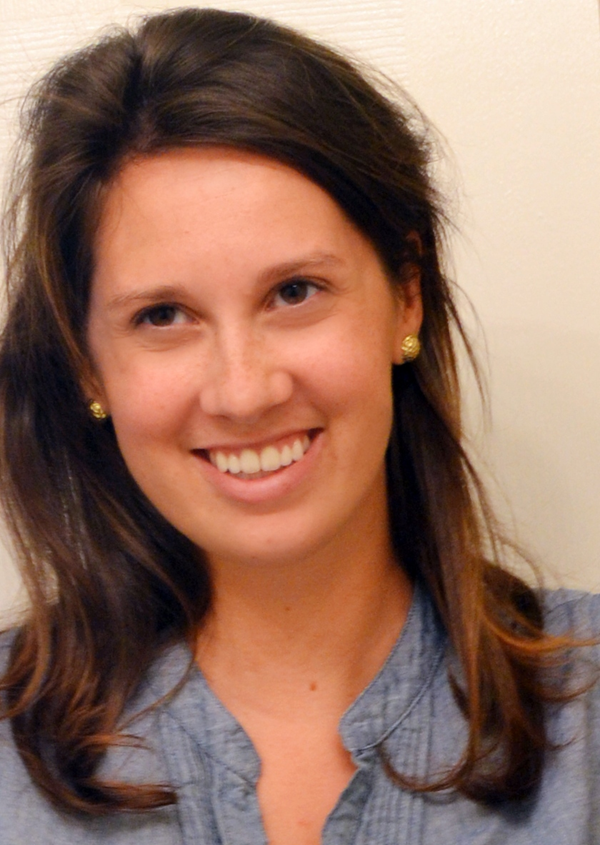 Laura Rennie lives in Maryland with her hilarious husband and constantly shedding dog. She loves reading, writing and playing word games. Her greatest desire is to share Jesus through her words and actions as she learns how to be a better wife, daughter, sister and friend.
---
---