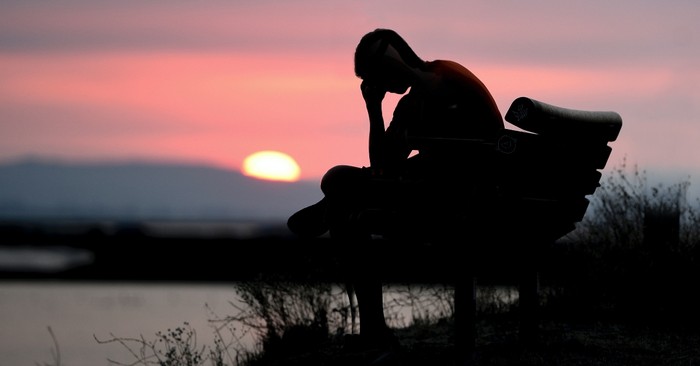 If painful memories are continually resurfacing in your life, please know you aren't alone. You have a good, good Father who knows how to replace those broken memories with perfect peace.
"Memories do not always soften with time; some grow edges like knives." ~ Barbara Kingsolver
Painful memories tend to hide in the recesses of our minds, seemingly waiting for the prime opportunity to resurface and cast us back into the depths of hurt and shame. Even as God removes our transgressions as far as the east is from the west, and keeps in perfect peace those who trust Him, unwanted memories sometimes sweep in uninvited. It's as if ominous storm clouds suddenly appear on our sunshine-filled lives, and rain down assaults of guilt, fear, and sadness.
However, no matter how painful our memories are, they are only recollections of things past—things that have no bearing on who we are in Christ Jesus. Though they try to define us, or even condemn us, we know, without a doubt, that we've been redeemed once and for all by the blood of the Lamb.
According to this encouraging post, "We have a Savior who reminds us that we are not our past. He reminds us of our identity in Him. Christ is continually healing us. He wants us to be vulnerable before Him and bring our brokenness to Him. Always remember that God can use your painful memories for His glory."
If painful memories are continually resurfacing in your life, please know you aren't alone. You have a good, good Father who knows how to replace those broken memories with perfect peace. You can trust Him to help you surrender every thought, emotion, and belief, and find freedom through His Son. Will you believe that with me today?
Photo Credit: © Unsplash/Jude Beck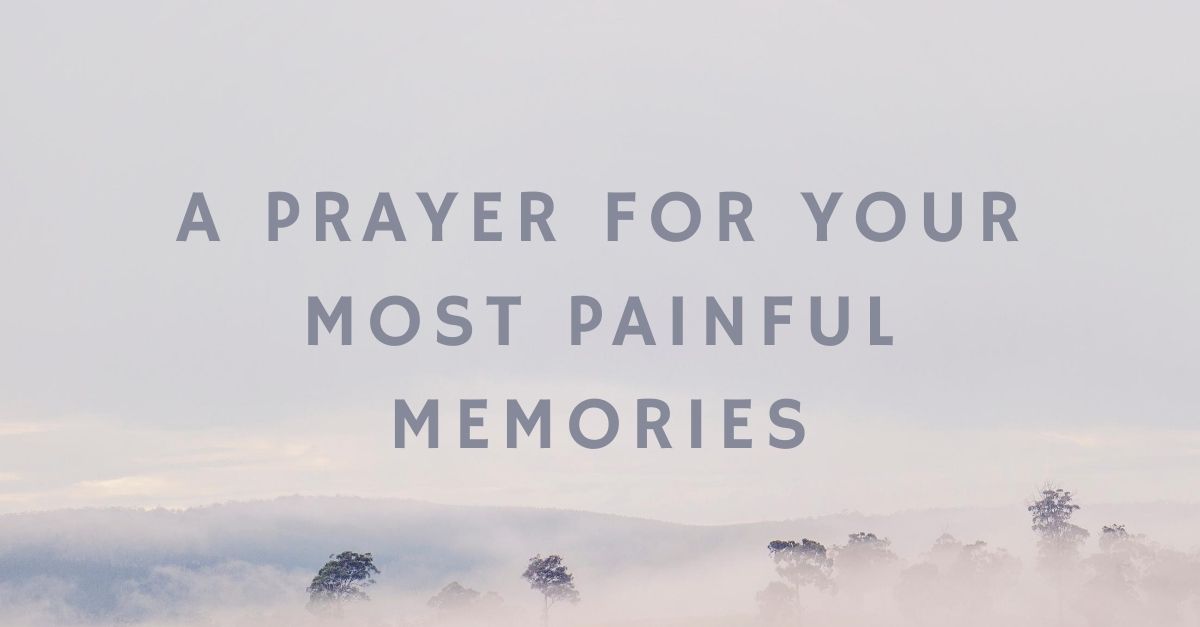 A Prayer for Your Most Painful Memories
Heavenly Father,
I come before You today and bring my most painful memories. These are the memories that come without warning, arrive unbidden, and cast me into a sea of doubt and pain again. Lord, I know that You are able to forgive iniquities, and cast them far away—as far as the east is from the west—but I don't seem to be able to release them fully to You. Even when I forget past mistakes and hurts, something triggers my memory and they come flooding back in—uninvited.
Lord, I need You to take all of my painful memories and remove them for good. I'm asking for a supernatural work from Your Spirit, erasing the hurtful details that keep my mind bound and my heart crushed. Please, Lord, ease the intensity of my past transgressions and the transgressions committed against me. Remove all bitterness, resentment, and un-forgiveness. I know these are big requests, Lord, but I believe You are sovereign. You are mighty to save, heal, and defend. Thank You, Lord, for hearing my requests for freedom from painful memories. In the name of Jesus, I ask for the closure of past wounds. For all the wounds I caused, and the wounds I've suffered at the hands of others, I pray for total healing and restoration. Beyond my own capabilities, I need Your divine help to put things behind me once and for all. I'm asking for Your grace and favor, as I release my deepest hurts to You.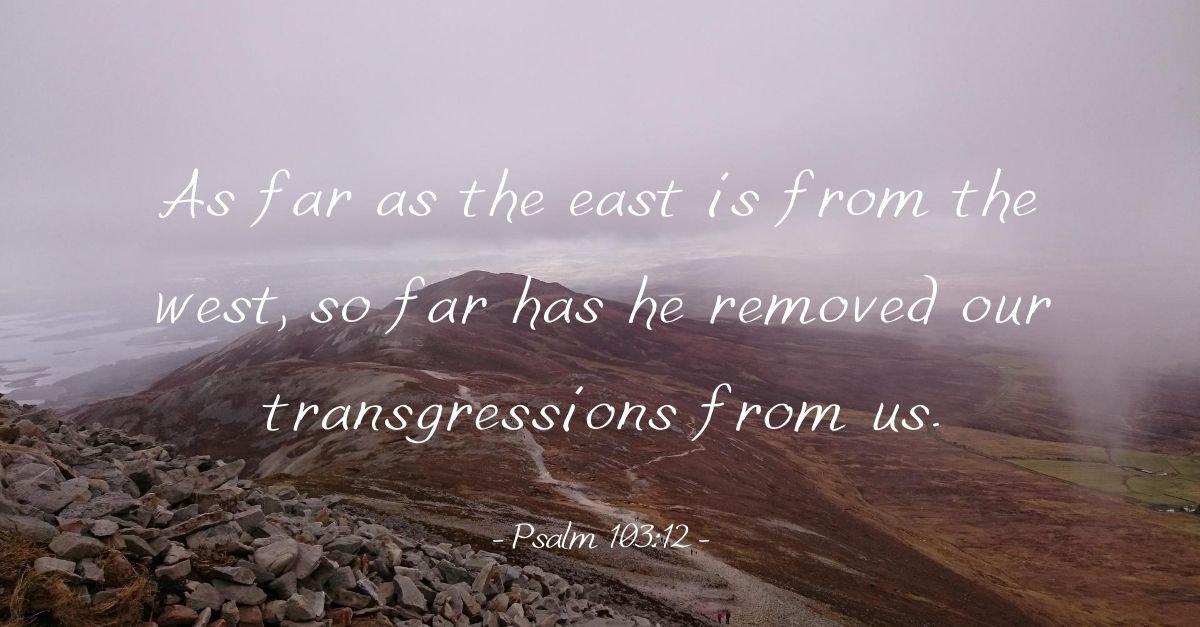 By the power of Your Holy Spirit, Lord, take every unwanted thought, every resurfaced emotion, and every mindful reenactment of my painful memories. Before they even come to mind, please redirect them and lead them away from me. I trust that You know exactly how to handle them. No matter how ugly or painful they are, You are not intimidated by them. Lord, I release them to You now.
I open my hands and freely release all past and present mistakes to You. I ask for Your forgiveness, knowing You are faithful and just to forgive. Today, I seek to forgive those who have caused me pain. As I say their names aloud, I need Your strength to help me release them to You.
As You work through my life, to redeem and restore, I pray for a new outlook on life—an outlook that is upward, not inward. Please keep my eyes focused on You, and the wonderful attributes that define You. Fill my heart and mind with love, joy, peace, patience, goodness, faithfulness, gentleness, and self control. These are the things I want to dwell on; the things I want to live out.
Thank You, Heavenly Father, for hearing my prayer today. Thank You for knowing all about my painful memories and still being willing to love me through them. You are so good to me, and I have no doubt that You are restoring me even as I pray. For every thought is known by You, even before I speak it.
It is in the precious name of Your Son, Jesus, I pray,
Amen.
More encouraging resources to help you release painful memories:
Healing Past Memories Through Prayer
Design Credit: © SWN/Sarah Martin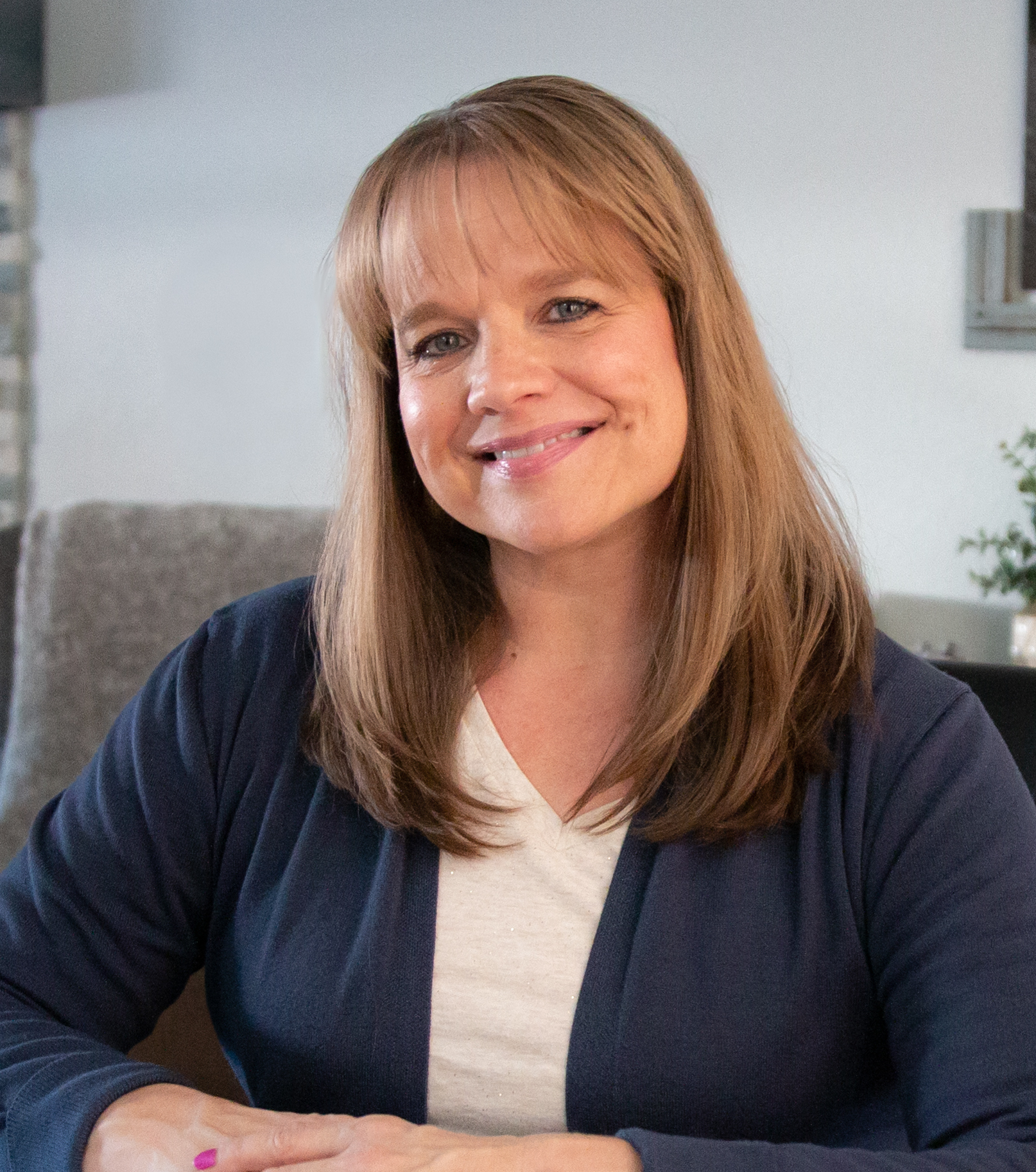 Jennifer Waddle is the author of several books, including Prayer WORRIER: Turning Every Worry into Powerful Prayer, and is a regular contributor for LifeWay, Crosswalk, Abide, and Christians Care International. Jennifer's online ministry is EncouragementMama.com where you can find her books and sign up for her weekly post, Discouragement Doesn't Win. She resides with her family near the foothills of the Rocky Mountains—her favorite place on earth.
---
This article is part of our prayer resource meant to inspire and encourage your prayer life when you face uncertain times. Remember, the Holy Spirit intercedes for us and God knows your heart even if you can't find the words to pray.
Prayers from the Bible to Guide Your Prayer Time
Types of Prayers We See in the Bible
What Is the Prayer of Jabez in the Bible?
How to Pray for Your Daily Bread
Prayers for Anxiousness
Related: Listen to our podcast, Teach Us to Pray with Christina Patterson. You can find all the episodes at LifeAudio.com. Here's Episode 1:
---
---