The reality of the worldwide pandemic, COVID-19, is starting to hit home for many individuals in the Unites States, and across the world. It's beginning to have a spider-webbed affect on our lives as we witness our family and friends who work daily in the medical field, military, and first responders face the front lines of those affected, and infected, with COVID-19. Our faith in the providence of our purposeful God is being put to the test in this unprecedented time.
The reality of the worldwide pandemic, COVID-19, is starting to hit home for many individuals in the Unites States, and across the world. It's beginning to have a spider-webbed affect on our lives as we witness our family and friends who work daily in the medical field, military, and first responders face the front lines of those affected, and infected, with COVID-19. Our faith in the providence of our purposeful God is being put to the test in this unprecedented time.
Prayer requests for the protection and safety of healthcare workers, first responders, and even grocery store workers who are connected to our daily lives are becoming more commonplace. Our prayerful response is important. The healthcare workers and first responders aren't faceless, they are our neighbors, family, friends, parents, relatives, sons and daughters. Let's not just say we'll pray for them, but find a picture of their face, pray for their family and friends, and make it as personal as it truly is. We are all placed in each others lives for a reason. Reach out for prayer, send pictures of the people out the on the front line of this pandemic. Let's look at them and urgently pray to our sovereign God on their behalf.
Photo Credit: © Getty Images/Simon Lehmann
A Prayer for Healthcare Workers during COVID-19
Father,
The state of our daily lives is unparalleled, yet You remain the same. We scramble to react and prepare for an unprecedented situation in the medical field. Healthcare workers are facing unimaginable circumstances at this critical moment in history. While many of us have been inconvenienced in both minor and devastating ways, the brave individuals who continue to go to work to fight the pandemic on the front lines face a difficult and scary daily reality.
For those facing COVID-19 head on, their family and friends wait in the wings as prayer warriors, lingering each day for promises of hope and healing for our nation and our world. When we picture them, let us know unequivocally they are a child of the one True God, created with purpose to bring glory and honor to Your name. We lift our healthcare workers up to You, today, God. Psalm 91 reminds us you will rescue us from deadly plagues (Psalm 91:3).
We prayerfully insert the name of every healthcare worker we know into these verses: "Like a bird protecting its young, God will cover you with His feathers, will protect you under His great wings; His faithfulness will form a shield around you, a rock-solid wall to protect you" (Psalm 91:4 VOICE paraphrase).
Pray to Our Healer and Miracle Worker
The apostle James wrote, "Is anyone among you sick? Let them call the elders of the church to pray over them and anoint them with oil in the name of the Lord. And the prayer offered in faith will make the sick person well; the Lord will raise them up. If they have sinned, they will be forgiven" (James 5:14-15). Father, we pray over the sick people our healthcare workers are tending to. We know You are our Healer, and You are a miracle worker, God. You can heal COVID-19, and we pray as a church, Your people, and followers of Jesus Christ, for this pandemic to take a miraculous turn towards healing, and a cure. We pray for the cease of its contagious spread and the protection of those caring for the sick and infected.
"So do not fear, for I am with you;" says Isaiah 41:10, "do not be dismayed, for I am your God. I will strengthen you and help you; I will uphold you with my righteous right hand." God, You are our Protector and Sustainer. Increase our trust in Your providence, Father. Renew the strength of our healthcare workers and first responders moment by moment. Shield them from the pandemic virus, Father. Calm their anxieties and replace them with the truth of Your word. Increase their courage, and confidence in Your protective hand, amidst the very real fear of this pandemic.
Provide them with wisdom and swiftness, Father, as they treat patients and take careful precautions for their own safety. In the battleground of their minds, and the worried and anxious hearts of their relatives, bring to mind the divinely inspired words of the apostle Paul: "do not be anxious about anything, but in everything by prayer and supplication with thanksgiving let your requests be made known to God. And the peace of God, which surpasses all understanding, will guard your hearts and your minds in Christ Jesus." (Philippians 4:4-7 ESV) We have Your peace, Christ. Let us grip it firmly in these scary moments.
Pray for God's Presence among First Responders
Let our requests be heard, Father, as we storm the gates of heaven, dropped to our knees in desperation for Your hand to move a miracle in this storm. Please, heavenly Father, provide the hospitals with the equipment and protective gear they need to remain safe. And where there is a shortage, be their protective equipment, God. Be the mask that keeps contagious germs at bay, and the gown that covers them protectively from the COVID-19 virus. Holy Spirit, come down upon every healthcare worker facing this pandemic head on. Cover them in Your protection, providence, and infuse them with immunities.
Jesus, Immanuel, God with us, You are with every healthcare worker. God, You are unshaken by this, unsurprised. But the heart of the One True God is moved by the prayers of the righteous. We intend to move. As a church. As the family of God. As Christ followers in possession of peace and joy that expound and sustain through pandemics, sickness, fear, and even in the face of death. Father, remind us of the power we possess as believers in Jesus Christ. Remind us of the power in His name, and the purpose You have carefully crafted into each life. Remind us, we are never alone. You walk with us. You are faithful. As we pray and fast, increase our faith and trust in You, Father. Draw us close. Draw close to us.
Thank You for healthcare workers and first responders. You know the depth of their need. We ask faithfully, knowing You hear us and respond to us, knowing You are moved by our faithful prayers, to protect and sustain our healthcare workers and first responders. Uphold them with courage that is beyond explanation, bravery in the face of danger, wisdom to make instant progress and life-saving movements. May they glorify Your name, as they love their neighbors, treat the sick, and comfort the scared and sad.
Pray for Family and Friends of Healthcare Workers
Be with the families and friends of healthcare workers and first responders. Focus our hearts and minds wholly on prayer, fasting and the truth of Your word, scattering worry and anxiety and bringing instead focused belief and trust that You will move and are moving on their behalf. In the days to come, we will look for the miracles amidst dire circumstances and scary times. We know in full faith when we look back upon this crisis, we will see Your sovereign fingerprints. "He who dwells in the shelter of the Most High will abide in the shadow of the Almighty. I will say to the LORD, 'My refuge and my fortress, my God, in whom I trust.'" (Psalm 91:1-2 ESV)
Even the most faithful are shaken during a crisis. We may be shaken, for the very real fear of this pandemic drives us into the arms of the only One who can move on our behalf. Our Savior. Our God. We are all reminded of our need for You more than anyone or anything in this world. Sovereign God, we may be afraid, but we vow not to be driven by fear. May our healthcare workers feel the power of Your steadiness when they are afraid, and be equipped with the bravery and strength they need to operate in their skill sets, and trust You will provide the protection they need to stay safe.
Father, this is hard. Our faith is tested when things are hard. When we can't see into the next day let alone the foreseeable future. Thank You for every miraculous move You have made on our behalf thus far. Continue to move, God. Heal us. Protect us. "'Because he loves me,' says the LORD, 'I will reduce him; I will protect him, for he acknowledges my name. He will call on me, and I will answer him; I will be with him in trouble, I will deliver him and honor him. With long life I will satisfy him and show him my salvation.'" (Psalm 91:14-16 NIV)
In Jesus' Powerful Name,
Amen.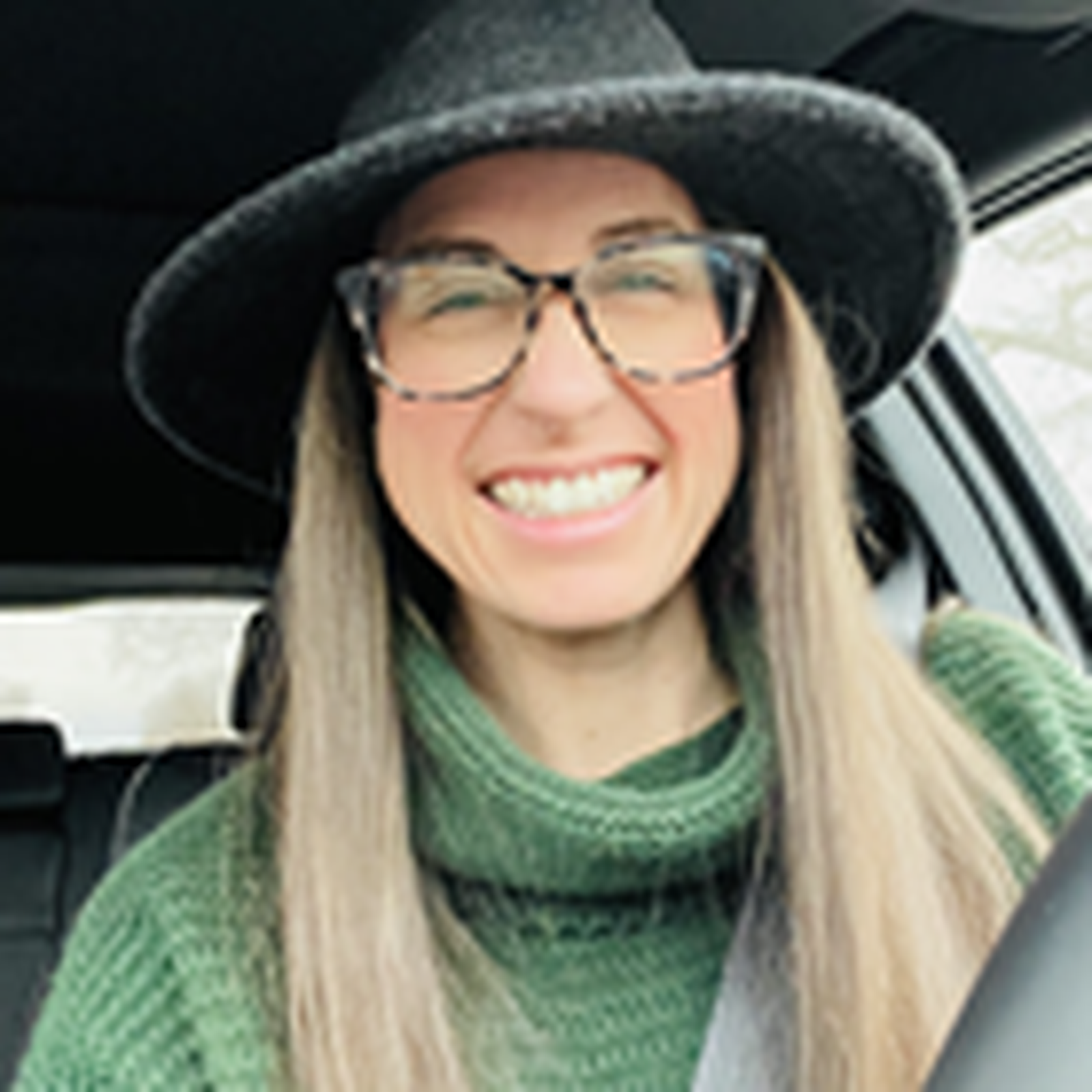 Meg writes about everyday life within the love of Christ as a freelance writer, blogger at Sunny&80, and author of "Friends with Everyone, Friendship within the Love of Christ," "Surface, Unlocking the Gift of Sensitivity," and "Glory Up, The Everyday Pursuit of Praise," and "Home, Finding Our Identity in Christ." She earned a Marketing/PR degree from Ashland University but stepped out of the business world to stay at home and raise her two daughters …which led her to pursue her passion to write. A member of Faith Church in Sandusky, OH, she serves as Communications Director and leads Bible studies for women and teen girls. Meg is a Cleveland native and lifelong Browns fan, living by the shore of Lake Erie in Northern Ohio with her husband, two daughters, and golden doodle.
---
This article is part of our prayer resource meant to inspire and encourage your prayer life when you face uncertain times. Remember, the Holy Spirit intercedes for us and God knows your heart even if you can't find the words to pray.
Prayers from the Bible to Guide Your Prayer Time
Types of Prayers We See in the Bible
What Is the Prayer of Jabez in the Bible?
How to Pray for Your Daily Bread
Prayers for Anxiousness
Related: Listen to our podcast, Teach Us to Pray with Christina Patterson. You can find all the episodes at LifeAudio.com. Here's Episode 1:
---
---