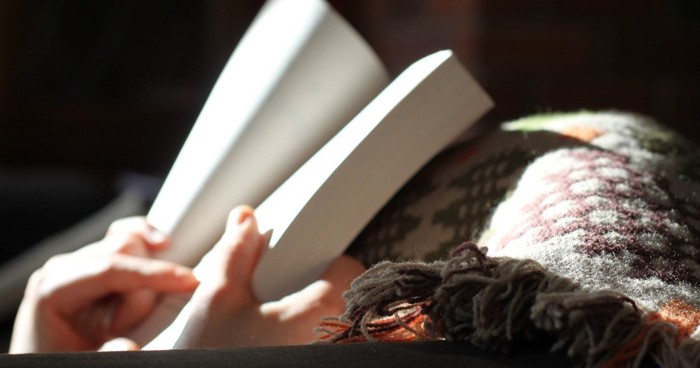 If you're prone to depression or just feeling dreary during winter, here are 6 simple, fun tips to help you beat back those cold weather blues.
Full disclosure: I don't like the cold and winter is my least favorite season. Yes, snow is pretty, but it's a huge pain in the rear and after about one day I'm over it. The only good thing about the winter season is Christmas. So, if you're anything like me, then I hope you like my ideas to give your mood a little boost during these cold, gray, dreary months before Spring Break.
If you aren't like me, and you enjoy the cold, then I don't understand you and you can go live in an ice castle with Princess Elsa and sing "Let It Go" to your heart's content. I'll be with Olaf dreaming of the beach and summertime. When you're done watching Frozen and being annoyed with me for getting that song stuck in your head, here are some of my favorite ways to bring some warmth to the winter season and beat back those blues.
1. Read a good book...or five.
Everyone who knows me knows that this is my go-to for pretty much any season, but there's something extra special about curling up on the couch with a blanket, a mug of hot chocolate, a good book, and a fire going in the fireplace. If you don't have a fireplace, Netflix usually has a fun crackling fire simulation, so does YouTube. If you need some book recommendations, check out the link in my bio below. It goes to my blog where I did a 4 part series this summer on some of the books I read. I've also got an article here on iBelieve with some of my favorite books.
2. Speaking of hot chocolate...try out some fun new hot chocolate recipes.
Pinterest is a great resource for this. I love all things red velvet, so I like to make red velvet hot chocolate, which is basically regular hot chocolate with cream cheese whipped cream. If you want to get fancy, you can add some red food coloring to the mix to make it seem even more red velvety. I sincerely recommend it. There's something about the red color that makes it taste better. Here is a link to one of my favorite recipes for it. If you don't want to go through the trouble of making the chocolate from scratch, then just make your favorite hot chocolate and top it with the cream cheese whipped cream - that stuff is the best part. Honestly, even if you don't like hot chocolate, make that cream cheese whipped cream and just eat it straight out of a bowl. Don't worry about the calories. It's winter. You need an extra layer of blubber...you know...for warmth…
3. Get some friends together and do something fun.
Grab a few friends or family members - however many you want, just make sure you pick people you enjoy spending time with. Plan some sort of weekend trip or just a get together. My husband and I have a group of friends that we do an annual Christmas party with. We all get together and everyone brings a White Elephant gift and we eat, hang out, play games, watch football...we just enjoy being with each other. Grab some girlfriends and go on a Christmas shopping trip. Do something different. Get out of your box. If you don't have extra vacation days, take a day trip somewhere on a Saturday. Have a Christmas movie marathon in your PJ's. Just find a way to shake up your normal routine with some people you love.
4. Get out and get moving!
I'm going to give you a second to stop laughing…. I don't like to exercise, but I recognize that some people enjoy being in shape, and since winter is a season that typically involves eating more food, staying inside less, and moving around less, then I can see where some people might want to counteract that. Honestly, if I work out it's probably just because I want to eat more. In all seriousness though, research has proven that something as simple as taking a walk every day can help ease stress and depression. Try a free YouTube yoga video. Beat the New Year's resolution people at the gym. I am not one of those people who enjoys sweating, but if you are then that's a good way to keep warm in the winter.
5. Now that you're on that exercise regimen, bake ALL the goodies!
I don't know about you, but wintertime is synonymous with "food" in my mind. Find some good cookie recipes and bake them for your friends (or eat them all yourself, I won't judge). Try to bake a fancy cake (this is my favorite cake recipe and it's a hit at all family events). If it's a huge failure, throw it out. No one will know, and you still get to eat the batter and the icing, only now you get it all to yourself.
6. Plan a vacation.
If you get tired of the cold, start planning a spring break or summer vacation somewhere warm and sunny. If you have the means to go somewhere tropical, do it! Find an all-inclusive resort on a beach somewhere. Of course, there are also so many amazing places here in the continental US. I've always wanted to go to San Francisco, so maybe that's a trip I'll plan this winter. There's something about planning a vacation that has the ability to perk you up, even if that vacation is a few months away.
There are so many things to love about the winter season: Christmas lights, snow (a moderate amount….let's not get crazy), lazy evenings in front of the TV or curled up with blankets and a book, chilli, hot chocolate, scarves, and cozy sweaters to name a few. However, after a few weeks, the cold dreary days take their toll on our moods - especially after the excitement of Christmas has worn off. January and February always feel like the longest months of the year. Break up the long cold stretch with something small and simple to brighten your days. Comment below and let me know some of your favorite winter activities.
Image Credit: Unsplash.com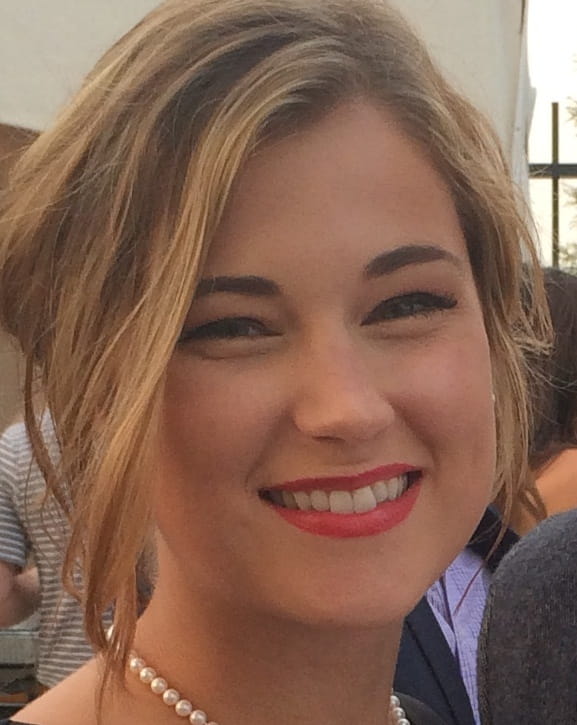 Rachel-Claire Cockrell is a wife, a writer, and a high school English teacher. She is passionate about her students and does her best to exemplify the love of Christ to those kids who may not experience it anywhere else. She and her husband live in Arkansas. Follow her blog at http://rachelclaireunworthy.blogspot.com/ or on Facebook.
---
---