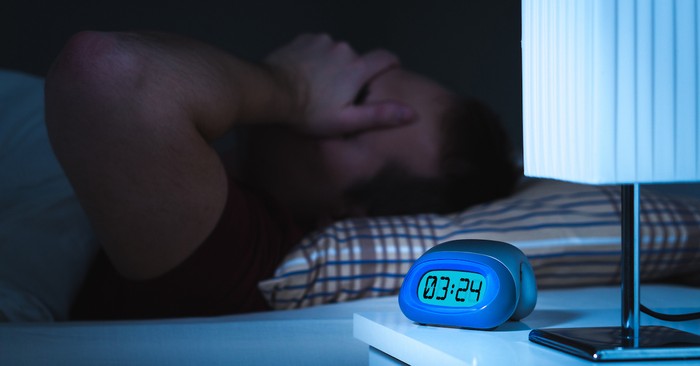 Will you lay your burdens down today by giving them to Jesus and taking His yoke to receive the gift of rest?
There is so much happening in our world today that it can be easy to feel weighed down and heavily burdened. There are many things that are out of our control, things we have brought upon ourselves, and things that result from our current environment.
With mass shootings happening all around the world, the virus still raging and impacting our lives, prices soaring for life's necessities, talks on recession, and many of life's day-to-day struggles, you can easily find yourself carrying around many burdens.
I often know that I am carrying too much based on how life impacts my sleep. When I can't seem to close my eyes at night without my mind racing, it is a strong indicator that I have not laid some things down. It shows me how I am carrying something too heavy which is causing fear or anxiety to win over the rest that Jesus promises me.
The truth is we weren't created to carry life's burdens in the ways we often do. This world makes us believe we are strong enough to take on these things, but the truth is, we aren't built to be gods over our issues. We were created to bring those concerns to the One who is infinitely able to handle all of our struggles and problems. He is the only One built to carry these burdens.
The enemy would love for us to be restless and lack the energy to carry out God's will for our lives. He'd love for us to be focused on what is happening around us so we miss what God wants to do in and through us. He wants to distract us and cause our problems to be maximized over our God. When we can't seem to get our minds off of what we are going through, we need to cast down those anxious thoughts and open the Word to be reminded of God's truths over our lives. God has given us the power we need to overcome the enemy.
Maybe you wonder if God actually cares about the things you care about. God sees you becoming weary each day that passes by. He sees what you are battling and He cares about you. Luke 12:7 reminds us how God knows the exact number of hairs on our head, so we can be sure He cares about the things that matter to us—big or small. He loves us (1 John 4:19) and desires the very best for us. When we are going through the struggles of life, we have to remind ourselves of these truths from His Word to help us get through the storm. Life is hard, but with the help of God, we can overcome the things thrown at us.
Because we weren't meant to carry these struggles, we have to remember how Jesus instructs us how to respond to the burdens in our lives. Jesus tells us "Come to me, all you who are weary and burdened, and I will give you rest. Take my yoke upon you and learn from me, for I am gentle and humble in heart, and you will find rest for your souls. For my yoke is easy and my burden is light" (Matthew 11:28-30 NIV).
As we read this verse, I believe there are three practical ways to respond and lay our burdens down:
1. Take Your Burdens to Jesus
In Matthew 11:28, Jesus directs us to come to Him. We can't get so caught up in the actual burden that we miss the directive to take it to Him. It is easy to attempt to carry it on our own but Jesus says, no "Come to me." Jesus desires to meet us at our place of need. He cares about the things we are concerned about. 1 Peter 5:7 reminds us to "cast all your anxiety on him because he cares for you." It is up to us to give Him an opportunity to show this to be true in our lives. Whatever you find yourself carrying today, take it to Him.
In Psalm 68:19 it says, "Praise be to the Lord, to God our Savior, who daily bears our burdens." Sometimes, it may not be enough to just take things to Him once—He can handle our burdens daily. Don't try to carry it on your own; take it to the One who has already carried our sins to the cross. If He did that for us, don't you trust that He can handle the burdens you carry today? Take it to Him and trust Him with it.
2. Take His Yoke
We have an invitation to give Him what we carry in exchange for His yoke. The Greek word used for yoke is zygos, which means balance scale. According to David Guzik's commentary on this scripture, when training a young ox to plow, farmers would often yoke it to an older, stronger, experienced ox. The experienced ox would be the one to carry the burden of the young ox and guide it through the process.
This illustrates what Jesus is telling us. As His children, we have an invitation to link ourselves so closely to Him that He carries the heaviness of our issues and helps guide us through them. In exchange, we take on the lighter weight that He provides us. In addition, to take His yoke, He tells us to learn from Him (Matthew 11:29). We should be like the young ox learning how the experienced One navigates difficult situations.
3. Commit to Rest
Jesus promises rest for our weary souls if we would just hand our burdens to Him. Oftentimes, we receive the opposite of rest because we haven't taken them to Jesus. It is up to us to exchange those restless nights for the rest and peace that Jesus provides for us. If you desire the rest that He promises, then choose to lay your burdens down and trust that even though the situation may not change or go away instantly, Jesus can change our perspective. He brings peace and hope, even in the midst of the storms. We may have to give it over to Him a few times, but He is faithful to provide rest when we surrender and fully trust Him to do what He says He will do. Commit to choosing rest by giving it to Jesus.
There will always be burdens that present themselves in this life, yet we have an opportunity to approach them differently from how the world does. Jesus gives us the privilege to give our burdens to Him and allow Him to carry them on our behalf. Whatever you find yourself carrying, choose to give it to the only One who can lighten the load. Remember His promise found in Matthew 11:28-30 and take Him at His word. He is a man who cannot lie; He is faithful to His word.
Trust Him today with whatever burden has come your way. He is the experienced One; He has shown Himself to be capable to take a lot on our behalf, so He can do the same with your burdens today if you would let Him.
Prayer is important, and if we will commit to staying in constant communication with our Savior, it will keep our eyes on Him and less on the problems we face. We can't minimize what life throws at us, but we can maximize our gaze on Jesus. This world won't get easier; we will constantly go through trials and storms, but if we learn how to approach those situations, we can have peace no matter what goes on around us.
Will you lay your burdens down today by giving them to Jesus and taking His yoke to receive the gift of rest?
Photo Credit: ©GettyImages/Tero Vesalainen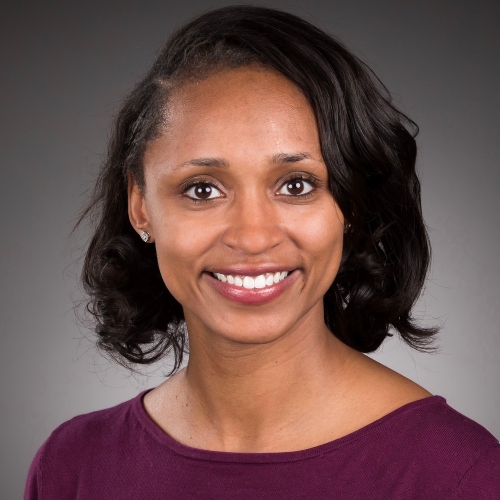 Shakia Clark is a writer, marketer, and servant leader who is passionate about encouraging women to experience God's best for their lives. She has a heart for women to see themselves the way that God sees them. She finds joy in coming alongside them in their journey. When she isn't writing, you can find her spending time with friends and family, traveling, reading, trying new recipes, or actively serving her community. She blogs at www.shakiaclark.com.
Related podcast:
The views and opinions expressed in this podcast are those of the speakers and do not necessarily reflect the views or positions of Salem Web Network and Salem Media Group.
Related video:
Click to read the full article.
Photo and video Credit: ©SWN Design/©GettyImages
---
---