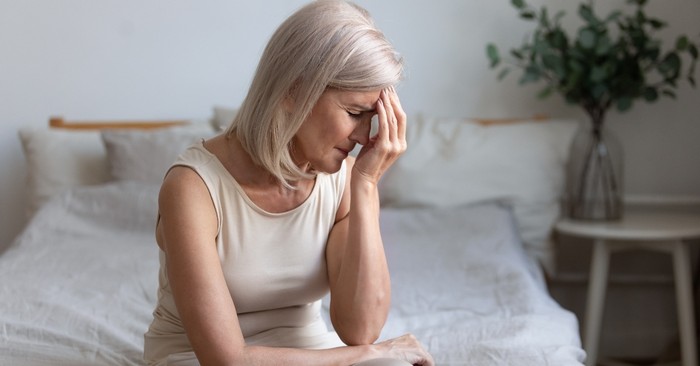 The greatest joy will be revealed when we see what God does with this season of pain. Look around because joy is present.
Waiting in pain is something I can't tolerate, but it has been over seven weeks since this season of pain began. It has steadily increased, but I praise God for the baby steps of progress.
I've never dealt with chronic pain before. Now that I'm suffering from nerve pain and several disc issues, what Scriptures do I turn to? This is new territory for me, and while I pray you never have to live in pain, I want to offer biblical truths for you to hang onto.
"Heal me, Lord, and I will be healed; save me and I will be saved, for you are the one I praise." (Jeremiah 17:14 NIV)
Every morning, I try walking off the excruciating stiffness from sleeping in one position. As I walk through my house, I pray, "Heal me and I will be healed." I had just heard the first part of this verse, and it seems like a good one to pray, but how I wish I had read the whole verse. Save me! Deliver me! Rescue me! All of these statements apply to pain, but it's the last statement that I had skipped. The one about praise. In between my pleas for healing, I didn't praise God. I sounded more like a whiner than a victorious winner. I sounded just like the children of Israel during their wilderness journey. I complained.
"Lord I can't do this. Where is Your grace?"
I've cried out, "Jesus, help!!" more times than I can count, but now I am being intentional about what gushes from my mouth. I am moving past complaining and moving on toward praise.
"Now to him who is able to do immeasurably more than all we ask or imagine, according to his power that is at work within us..." (Ephesians 3:20 NIV)
This is my favorite verse to pray. God is able. His great power blows my mind because I cannot comprehend anything He will do. I can't even think of it. That's how overwhelming His power is.
This verse puts my mind on Christ and not the crisis. Pain overwhelms us so much that we find it almost impossible to put our minds on anything other than the pain itself. I hope this verse lifts your spirits as much as it does mine.
"Turn to me and be gracious to me, for I am lonely and afflicted. Relieve the troubles of my heart and free me from my anguish. Look on my affliction and my distress and take away all my sins." (Psalm 25:16-18 NIV)
When my pain gets unbearable, I have found the book of Psalms quite comforting. Do you hear the anguish in David's voice? In our deep despair, we can pray like David.
This is the heart of David and our hearts too. We don't intend it as a complaint but a raw honesty that cries out in our affliction.
This passage can include heartache rather than physical pain. I have found that physical pain afflicts my entire being: physical, emotional, and spiritual. I pray this passage helps you as you pray for relief:
"Fixing our eyes on Jesus, the pioneer and perfecter of faith. For the joy set before him he endured the cross, scorning its shame, and sat down at the right hand of the throne of God." (Hebrews 12:2 NIV)
I struggle to fix my eyes on Jesus Christ when my body hurts so bad. Give me a non-physical problem, and I can focus much better, but this nerve pain… it demands my attention.
Next, this verse reminds me that Jesus knew pain all too well. I haven't had a crown of thorns pushed into my head. I haven't been whipped with the cat of nine tails, with its sharp pieces ripping into my flesh. I know Jesus suffered more than I do, and I find comfort when I consider His knowledge of my pain. I hope you can fix your gaze upon Christ and not the pain.
"Even though I walk through the darkest valley, I will fear no evil, for you are with me; your rod and your staff, they comfort me." (Psalm 23:4 NIV)
We can't bypass the twenty-third Psalm while discussing pain. We don't like journeys through the valley but notice that David says we walk through them. We don't run through them, nor do we get lifted out by a rescue helicopter before making it to the mountain. We must walk through the valley, but Jesus Christ, our Good Shepherd, comforts us.
How are the rod and staff comforting? The shepherd uses both to protect the sheep. He uses the rod to protect them from predators. We have an enemy that wants to steal, kill, and destroy. The staff pulls the sheep from wandering off, drawing them back to the shepherd.
"Consider it pure joy, my brothers and sisters, whenever you face trials of many kinds, because you know that the testing of your faith produces perseverance. Let perseverance finish its work so that you may be mature and complete, not lacking anything." (James 1:2-4 NIV)
At first glance, I find no joy in my present circumstances. My normal world has been turned upside down, and may I add that I don't like this new life, and neither do you if you are traveling a journey of chronic pain.
The enemy doesn't want us to see joy, but when I seek joy, I find it. Joy appeared in the email when someone told me I inspired them. Joy showed up on my deck when an Italian dinner had been left at my door by a friend on the other side of the country. Joy shines through in all the comments on Facebook from people praying for me. Joy exists each time someone brings us dinner or my pastor stops by to pray. Joy comes in a card from an unlikely source.
Friend, the devil wants to steal our joy. The greatest joy will be revealed when we see what God does with this season of pain. Look around because joy is present.
"And we know that in all things God works for the good of those who love him, who have been called according to his purpose." (Romans 8:28 NIV)
For many years, my husband and I chose this as our life verse. We faced things no newlywed couple should face. Leukemia. I doubted God like crazy in those days, but He blessed us with His faithfulness.
This verse always reminds me of a recipe for bread because most of those ingredients don't taste good on their own, but when you work it all together, you get something yummy. That's what God does with our lives. He takes all the bad, and through His providence, He makes something good.
"For I know the plans I have for you," declares the Lord, "plans to prosper you and not to harm you, plans to give you hope and a future." (Jeremiah 29:11 NIV)
God gave me this verse at the beginning of my pain journey. I know He has plans, good plans for my future, but now I have to wait. I never understood God's purpose or plans during the Covid lockdowns, and it makes no sense now that I had to postpone a speaking engagement. Then several other events came and went without my involvement. I sat at home while they moved forward.
Yet, God's ways aren't our ways. Perhaps those plans were my plans and not God's. It just feels like the most unlikely time for me to be in this situation.
You might find yourself in a similar season. Of all the times for pain to interrupt your life, now is the most inconvenient. Look toward the future, my friend, because God has given you a future and a hope.
"Wait on the Lord; Be of good courage, And He shall strengthen your heart; Wait, I say, on the Lord!" (Psalm 27:14 NKJV)
Hurry up and wait. That's my life. Does it really take this long to get an appointment with a spine surgeon? Why can't pain management at least schedule an appointment? As I talk to others, I find this is normal. Making people who are in pain wait seems like some interrogation technique, not doctors who took an oath to heal.
As I read this psalm last night, it reminded me of God's sovereignty. Ultimately, God is in control of all things, including when and where I will see a doctor. Trusting God means trusting His timing. I love the way the New King James translates that third line. God will strengthen our hearts while we wait. I'm still as impatient as ever, but I find comfort in this verse, as with many of the psalms. What could be better than God's Word to take our eyes off the pain? I am working on the waiting part.
"And He said to me, 'My grace is sufficient for you, for My strength is made perfect in weakness.' Therefore most gladly I will rather boast in my infirmities, that the power of Christ may rest upon me. Therefore I take pleasure in infirmities, in reproaches, in needs, in persecutions, in distresses, for Christ's sake. For when I am weak, then I am strong." (2 Corinthians 12:9-10 NKJV)
This list of Scriptures could not be complete without this passage. Paul was given a thorn in the flesh, and we can guess, but no one knows what it was. That's fine because today it is my pain. Today, it is your pain. God gives us the grace we need to endure the pain, although, at times, it might seem inadequate. His grace is never inadequate, but when we are at our weakest moments, we can call on Him. We can ask Him for His grace which is always sufficient. His grace will come shining through.
I love how these last two promises speak of the strength He gives us. Many times, people tell me I am a strong woman of faith. I might be a woman of faith, but the strength they see belongs to God. Carolyn is weak and whiny. Carolyn only has weakness, but God's strength works in me, just like it works in you.
It's taken a while to write this article due to pain. I wish I could tell you it's all behind me, but it isn't. If anything, it has just begun. Today marks two months since it all began, and my comfort has come from the Word of God. My friend, I pray that when the pain overwhelms you, His Word will sustain you as it has sustained me.
Photo Credit: ©Getty Images/fizkes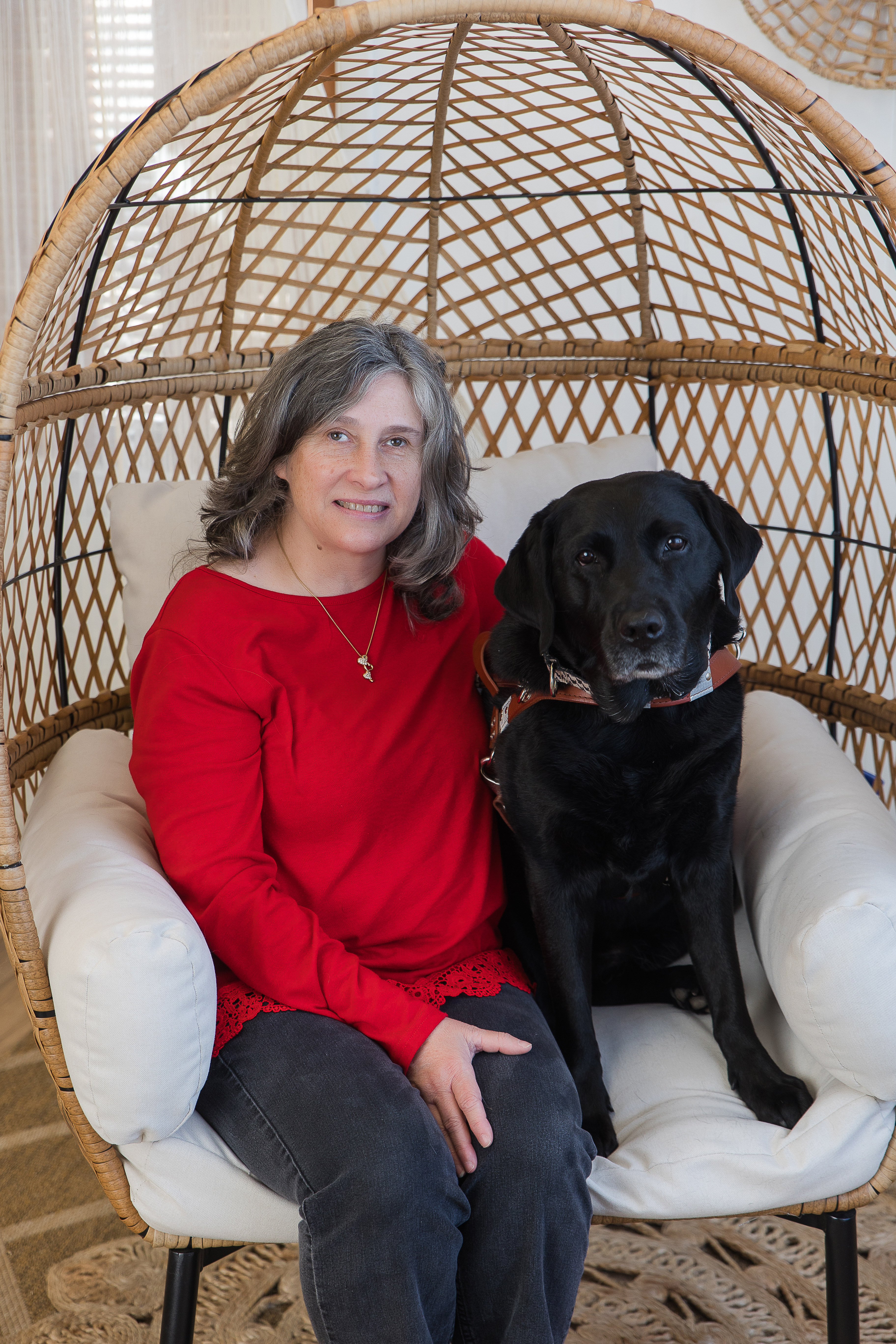 Carolyn Dale Newell is an author and certified speaker. She knows what it is to live with blindness, but she calls her disability a gift from God. Her passion is to equip women to break free from emotional strongholds through her book, Faith That Walks on Water: Conquering Emotional Bondage with the Armor of God. You can connect with Carolyn on her website and her women's ministry group on Facebook.
Related podcast:
The views and opinions expressed in this podcast are those of the speakers and do not necessarily reflect the views or positions of Salem Web Network and Salem Media Group.
Related video:
Click to read the full article.
Photo and video Credit: ©SWN Design/©GettyImages
---
---