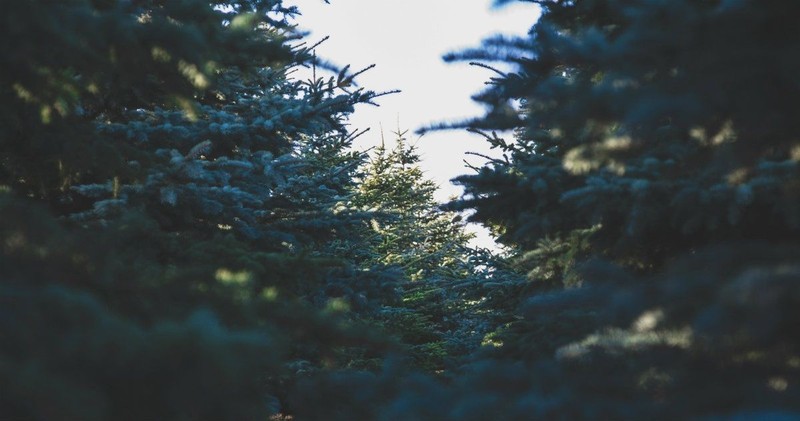 Why You Should Celebrate Christmas All Year

A case for Christians to celebrate Christmas all year, not just in December.
The 5pm news was playing within earshot while I cooked dinner the other night. It was filled with so much violence, hatred, fear, and a look at the weather. I'm not sure I ever feel particularly lighthearted and hopeful after watching or reading the news; this night was no exception. After turning off the television, I noticed myself repeating Luke 2:14—"Glory to God in the highest, and on earth peace, good will toward men." And on earth peace, And on earth peace, And on earth peace.
Immediately, images of Christmas popped into my mind. It is, after all, this chapter in Luke that tells the Christmas story—the birth of Jesus. That evening, as I cooked in despair, I realized that I need much more Christmas throughout the year. We celebrate the birth of our Savior—hope in the flesh—once every year, but we are faced with the deep brokenness in our humanity every single day.
While maintaining respect for the church calendar, I am wondering if I could be more intentional in celebrating Christmas throughout the year? In my head, I know the truth of God's presence in our world, but sometimes that truth gets buried beneath the despair, with news of deadly shootings, racial injustices, sexual assaults, and political mudslinging. I'm not looking to celebrate "Christmas in July" because I want presents, sugar cookies, and parties. I want to celebrate Christmas today because I desperately need a reminder of "the night of our dear Savior's birth." When I see news of another life taken by violence, or I hear more harmful rhetoric in the current presidential election, I want to be taken back to that Holiest night, when "He appeared and the Soul felt its worth."
Remembering the Christmas story (or the Easter story, or any other story which speaks to the hope of God with us) does not vanish the reality of the grievous things happening in our world. Both remain true—God's hope and saving grace are real, and the world is broken and hurting. We cannot ignore the injustices taking place, but we cannot be overtaken by despair, either. As Christians, we are living in the tension of the "right now" and the "not yet." All is not as it should be, but we know the end of the story—we cannot coast until we get to the end, nor can we forget the ending while we're traipsing through today. How can we keep the celebration of Christ's birth alive as we're mourning the death and pain all around us?
Singer and songwriter, Jon Guerra, along with his wife, Valerie, came out with a Christmas album this past year. One of the songs, "Lord, Remind Me" is one that has been playing often in my home lately:
When I hear the news and hear another war has begun
And I wonder if God's on the side of either one
I hear bullet, nail, or handcuff he bore all of them
And in the light my heart's as dark as anyone's
Lord, remind me
Lord, remind me
That the shepherds heard the angels break the silence in the field
That the wisemen found a baby and they could not help but kneel
That the one who heard our weeping, became a child in manger sleeping
Lord, remind me
'Cause it's Christmas and I want to remember
Lord, remind me—remind me of the eternal hope we have, because it's Tuesday and I want to remember.
More honestly speaking, I need to remember. The reality of what is happening in our world today is not something I can face on a wing and a prayer. Being a voice for the voiceless and a defender of the poor and needy means I need a whole lot of Christmas with me.
Maybe a few times a year, we can send a Christmas card to a friend or play a Christmas carol in the car, proclaiming joy, peace, and hope to those around us. It is good to have a season dedicated to celebrating Christmas, but we also get to carry the goodness of Christmas and Easter and the feeding of the 5,000 all year long. Because of that, we can watch the news, we can intercede, and we can be bearers of hope. We can live boldly in the "right now" because we have trust in the "not yet."
"For unto you is born this day in the city of David a Savior, who is Christ the Lord." (Luke 2:11). Because of that day, we have hope on this day. On earth, peace—may it be so.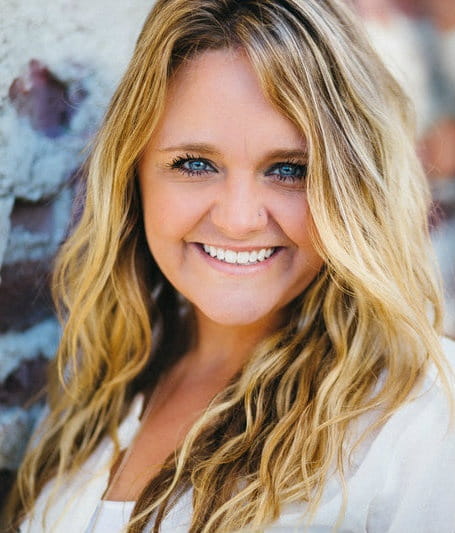 I am Mallory—a wife, a writer, and a dog mom to Roger. I love dry humor, clean sheets, sunny days, and frequent reminders of grace. These days, I hang out at malloryredmond.com, where I tell my stories with the hope of uncovering places of connection in our humanity. You can also follow me on Facebook and Twitter.
Comments
---
---