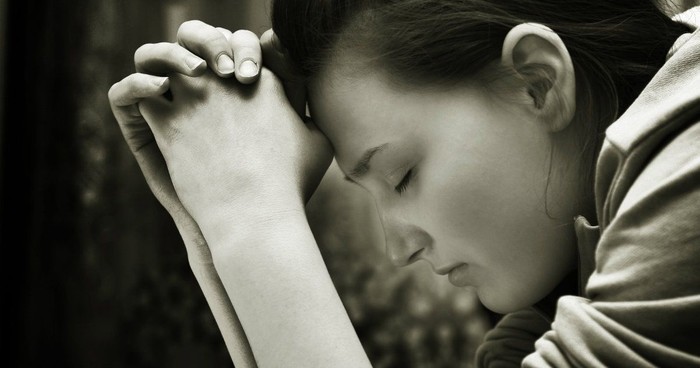 If you're struggling with prayer, it may be because you're only looking for power in the answers, not in the process.
Having been raised in a Christian home, I've been praying for about as long as I've been speaking. I realize I'm blessed to have had this upbringing and it's actually rather extraordinary I've been able to converse and engage with my Creator for my entire life, but I generally struggle to see any fruit from all this practice. Naturally, as we grow, our prayers themselves and our understanding of the process evolves, but I think, for me, prayer is still the most difficult, mysterious and frustrating part of my walk with Christ.
I've never been a prayer warrior. I'm not even sure what qualifies people as such. I've never been a big fan of praying out loud in a group, but I also struggle to spend any great length of time in prayer individually. I get distracted easily. I start to pray about something and ten minutes later find myself having thought my way down a rabbit hole and completely lost all focus. The sheer volume of things about which I should be praying often overwhelms me. And a lot of the time, I wonder if my fervent whispers really even play a role in my life, others' lives, and God's big picture plan for all of us.
I think my primary struggle with prayer lies in the fact that I don't often see or feel the presence or the hand of God as a result of my petitions to Him. I've fasted and asked the Lord for wisdom in making major life decisions, and still been extremely uncertain when making them. I've asked the Lord for peace and rest amidst tears of frustration and emotional turmoil, and have felt no relief. I've asked the Lord for the ability to hear His voice and heard nothing but silence. I've asked the Lord for healing for others and watched them suffer anyway. And while I won't deny that the Lord has answered my prayers on many occasions as well, I often wonder if those outcomes weren't the plan already.
You see, in my life, I have always hoped I'd see a huge answer to prayer. I hear stories from other people about great healing, provision, peace and direction. I have never experienced an outcome from prayer that was unbelievably direct and well-orchestrated. But then again, I often wonder if that's just because I'm chalking outcomes up to common sense? Sometimes I think that because I don't see unbelievable miracles around me everyday, that my prayers aren't really accomplishing anything.
I guess maybe that makes me cynical. Over analytical. I'll willingly admit to both of those things. I don't like to admit, however, to the fact that I struggle to trust in the power of prayer simply because I haven't really seen a big, huge, incredible answer to prayer yet in my lifetime. That's essentially the opposite of faith. And while it's great to hope and pray for miracles, I try to remind myself that my inability to see such things shouldn't diminish the fact that prayer itself is a miracle. No matter the outcome, the fact that I'm able to engage with the Mighty God, the Everlasting Father, the One who created not just me, but everything that has ever existed, is really quite extraordinary in and of itself, isn't it?
When I really sit down and think about it. When I'm honest with myself and trust my heart and not my head, I know prayer has a purpose. I also know that my prayers are answered regularly. But yet, why do I choose to dwell on The Lord's denial instead of His sufficiency?
I've asked the Lord for wisdom in making major life decisions, and made decisions that I haven't regretted and have led me to where I am today, even if I was unsure of them at first. I've asked the Lord for a job and been granted one that I know He is using to shape me, even if it did take longer than I wanted. I've asked the Lord for peace and rest amidst tears of frustration and emotional turmoil, and I have lived through those moments, even if my trust wasn't immediate. I've asked the Lord for the ability to hear His voice and I've heard it through others, in my heart, through things as trivial as Instagram posts and songs on the radio. I've asked the Lord for healing for others and watched my brother beat brain cancer, seen a successful heart transplant for a friend who needed one badly, and seen a brokenhearted friend find joy.
The miracle of prayer is not in the answers, but in the process. As I wrote the list above, I am reminded that those situations have been some of the most pivotal parts of my life and of the lives of those I care about. That's not because of the outcomes themselves. It's because of who I've become through the process. Through the whispers and the tears and the anger and the on-my-knees-in-the-dark moments where I came to the feet of the King, I am becoming closer to my Creator and experiencing Him.
In prayer I am fully human, fully broken and fully vulnerable and, thus, I am fully reliant upon Him. It is only in this posture that I can grow to become more of the woman He created me to become and only in this posture that I can understand His true nature. Prayer is the most real glimpse of the Garden of Eden that we have in this life, a beautiful picture of God's design for our relationship- close, intimate conversation with him.
There's another garden that can also teach us something about prayer. I'm fascinated by the passage in the gospels where Jesus goes to pray before He is arrested and crucified. He knew his purpose, he knew the terrifying outcome, and yet, he still called out to the Father in fear and anguish. I'm certainly not a theologian or a scholar or anyone who can write with authority on the significance of prayer in scripture, but I know, no matter what else, that I can choose to mirror Christ's decision and words in this passage. Whether in my finest moments or my darkest ones, it is prayer that centers me, reminds me who I am and whose I am, and gives me what I need to make it from one day to the next.
Prayer is a gift, a miraculous reminder of our God's sufficiency, and an opportunity to invite him to walk alongside us. And as much as I struggle, I honestly can't imagine a more exceptional miracle than that.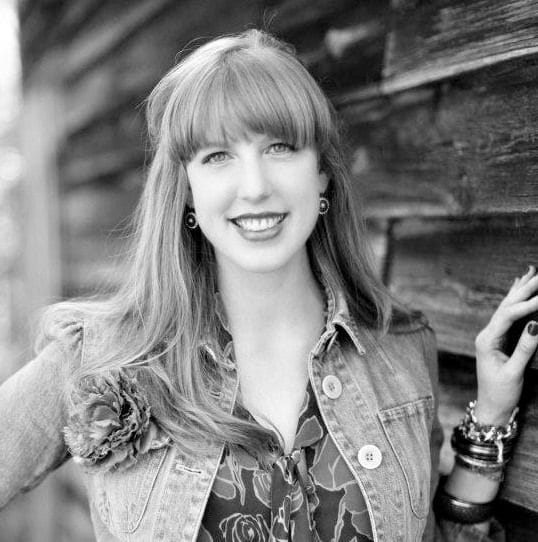 Chelsea Cote is a Type A twenty-something residing in Charlotte, NC. A non-profit development director by day, Chelsea loves Jesus, fashion, her family (including her giant cat Liam), decorating, art in all its forms, gummy candy, thrifting, liquid eyeliner, and watching The West Wing and Friends reruns. You can follow her on Twitter, Instagram and Pinterest and read her thoughts on faith, fashion and everything in between at www.bloomingbranchblog.com.
---
---