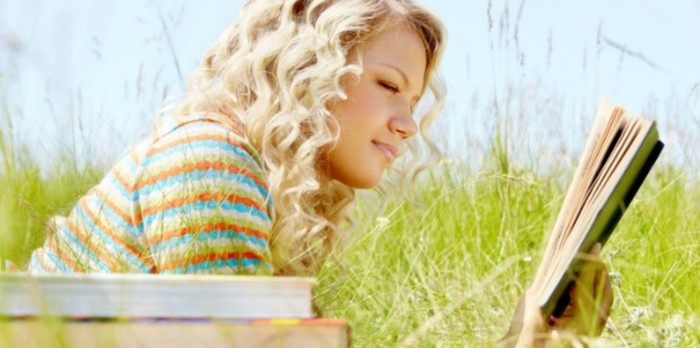 Why am I on earth? It's the most major existential question we ask. But perhaps it's better framed as: What does God want from me?
Why am I on earth? It's the most major existential question we ask. But perhaps it's better framed as: What does God want from me?
"Do not love the world or anything in the world. If anyone loves the world, love for the Father is not in them. For everything in the world—the lust of the flesh, the lust of the eyes, and the pride of life—comes not from the Father but from the world. The world and its desires pass away, but whoever does the will of God lives forever" (1 John 2:15-17 NIV).
These may be some of the most misinterpreted verses in the Bible. I've seen people read these verses and then completely shun the world. They think that this passage is telling them to live secluded lives and to ignore the people who ignore Christ—to simply reject the world.
But that's not what God tells us to do. God loves the world, for he sent his son to die for it (John 3:16–17). Thus, God is not saying to shun the world; he is telling us to not love what the world loves. We should not love the world's desires and passions.
In 1 John, the world is a metaphor here for evil desires. And the evil of this world will pass away, but "whoever does the will of God abides forever."
God doesn't want us to hate the world; he simply wants us to fulfill His good and perfect will.
SO, WHAT IS THE WILL OF GOD?
God's will is for us to love him, and to glorify him in all that we do. Part of loving God is loving the people he created. If we truly love him, love for his creation follows (Matthew 22:37–39).
"For God so loved the world that he gave his one and only Son, that whoever believes in him shall not perish but have eternal life. For God did not send his Son into the world to condemn the world, but to save the world through him" (John 3:16–17 NIV).
Here in John's Gospel the metaphor of the world is representative of all of humanity—God loving humanity in spite of humanity's evil acts.
It is not our job to shun the world; it is our joy to love the people in the world, as God loved them first—that all of humanity might be saved through Christ.
PUTTING OUR FAITH INTO PRACTICE
Sometimes, loving the people around us can be incredibly hard.
A few days ago, I passed a group of kids who were smoking and way too young to be doing so. They were dressed very inappropriately and disrespecting the people around them. As a do-gooder, my natural response was to shake my head. I then simply looked at them, took pity on them for their ignorance, and kept walking. Then, a feeling of pride rose in my heart as I considered myself as someone who knows better. But that's not what's supposed to happen, nor what did.
As I walked by, my first thought was, yes, one of judgment. But as I kept walking, God reminded me that he wants something more of me: I am not supposed to judge nor just simply walk by.
We are supposed to take it a step further. We are called to love them.
HOW COULD I LOVE THEM?
Instead of just walking by, maybe I should have smiled at the kids, said hello, or tried to show them that I cared. I don't want to be the scoffer that walks by. I also don't want to be the person who "proclaims God's Word" and then walks the other direction. I want to live out my beliefs—I want to glorify God. I want to truly show love.
If we are to glorify God, we must truly love the people around us—all of them. We must love the rich and the impoverished, the mean and the nice, the whole and the broken. Whether we like it or not, this is what we are called to do.
LOVING THE IMPOVERISHED, AS JESUS WOULD
"Sell your possessions and give to the poor. Provide purses for yourselves that will not wear out, a treasure in heaven that will never fail, where no thief comes near and no moth destroys" (Luke 12:33 NIV).
The needy are not just the people who live on the streets. The needy are also those who don't have Christ. The needy are the ones who are alone.
And we can be here for them. We can ask them what they need, and we can do our best to empower them—thus shining the light of God.
When we are able to see what really matters in life—when we see what God's will truly is—we provide for the impoverished and needy, and we store up our treasures in heaven instead of on earth. We see what it means to live out of God's desires instead of the desires of the world.
SO, WHY AM I HERE?
I am here to glorify God. I am here to satisfy God's will. I am here to love the whole world. I am here to love all of the people in the world.
How can I show them love best? I can show them I love them by empowering them. I can be here for them. I can walk up to them and have a conversation. I don't need to push my love. I need to let it flow from me—just as God's love flows into me.
We are here to love the world.
Charlotte Van Werven writes for Jesus' Economy, a non-profit dedicated to creating jobs and churches in the developing world. Jesus' Economy provides an online fair trade shop and is working to Renew
Bihar, India.
---
---