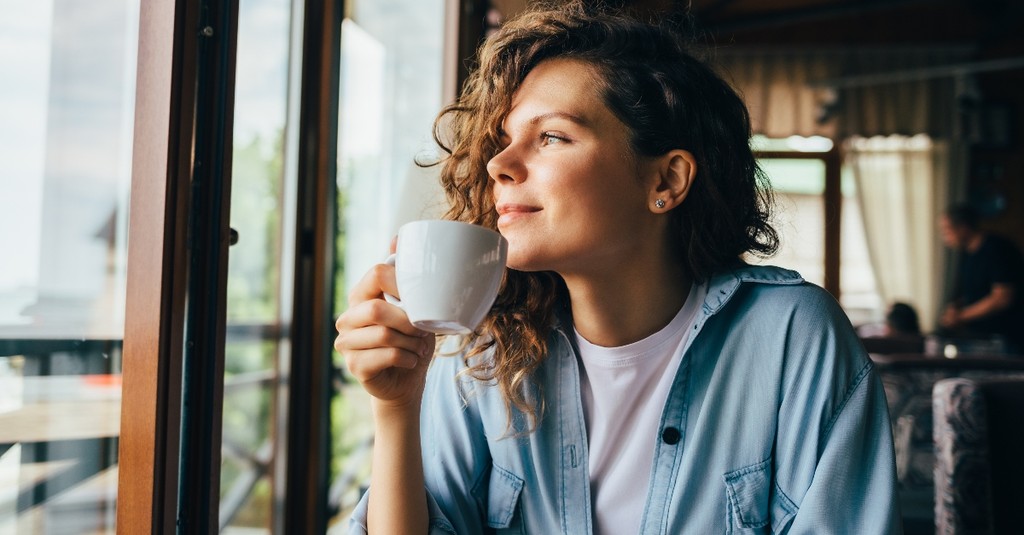 With all that has happened this year, both globally and personally, many are reevaluating how we approach every day. God did not call us to run from task to task only to reach our beds at night, exhausted and empty. He has called us to lead meaningful lives that extend upward and outward.
So how do we move from the everyday to make every day meaningful? We must be intentional in our approach. Below are 5 ways you can make every day more meaningful.
Photo Credit: © Getty Images/iprogressman
Slide 1 of 5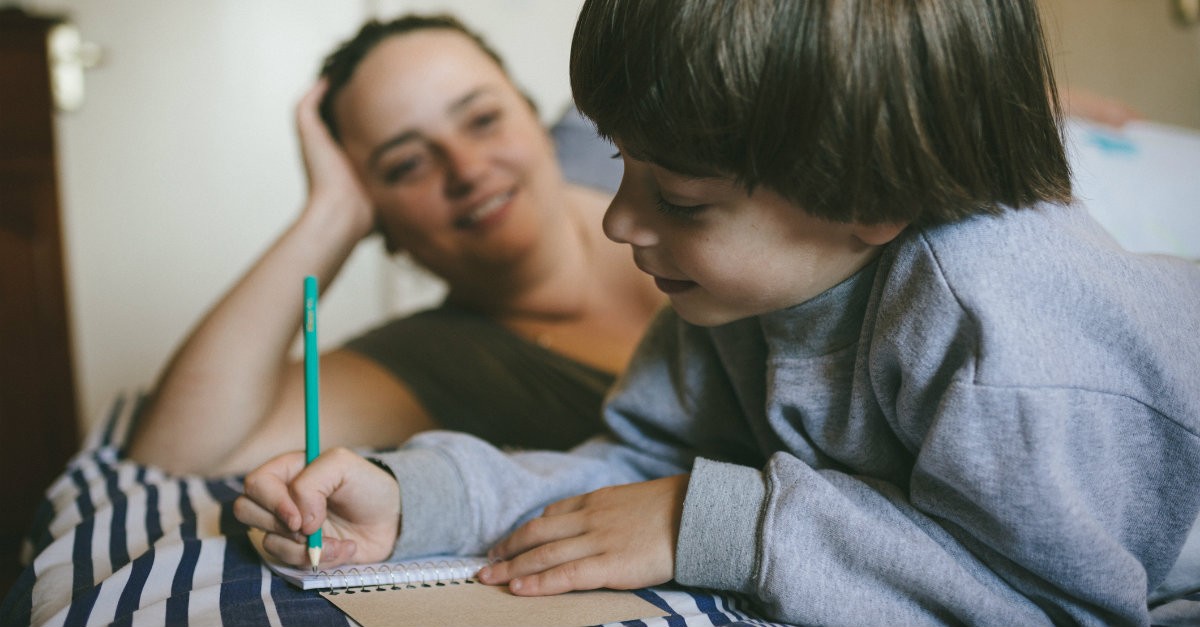 1. Be Grateful
"Rejoice always! Pray constantly. Give thanks in everything, for this is God's will for you in Christ Jesus." (1 Thessalonians 5:16-18)
Each day we have been given has not been promised. It is a gift from the Lord above. God calls us to rejoice in it and be grateful. Even on the worst of days, taking a few minutes to pause and thank God for the good things of that day will your attitude and make you aware of God's hand in your life.
Like many families, mine has faced circumstances where gratefulness is the furthest thing from our minds. However, during that time God taught me to be grateful for the tiniest things. I spend a few minutes with my boys every morning before school thanking God for things like being able to breathe, for the rain, and for hard circumstances because they teaches us how much we need Him.
God is in control of this world, and all that goes on in it. Nothing happens as a surprise to Him. Even if we think it is a disaster, God has a plan that will ultimately bring us to His saving grace and show us His love. If nothing else, I can be grateful that I'm not in charge and that I can trust the One who is. Spend five minutes every day thanking God for the big and the little things, and you will find your day has a bit more meaning than it was before.
Photo Credit: © Getty/Igor_Alexander
Slide 2 of 5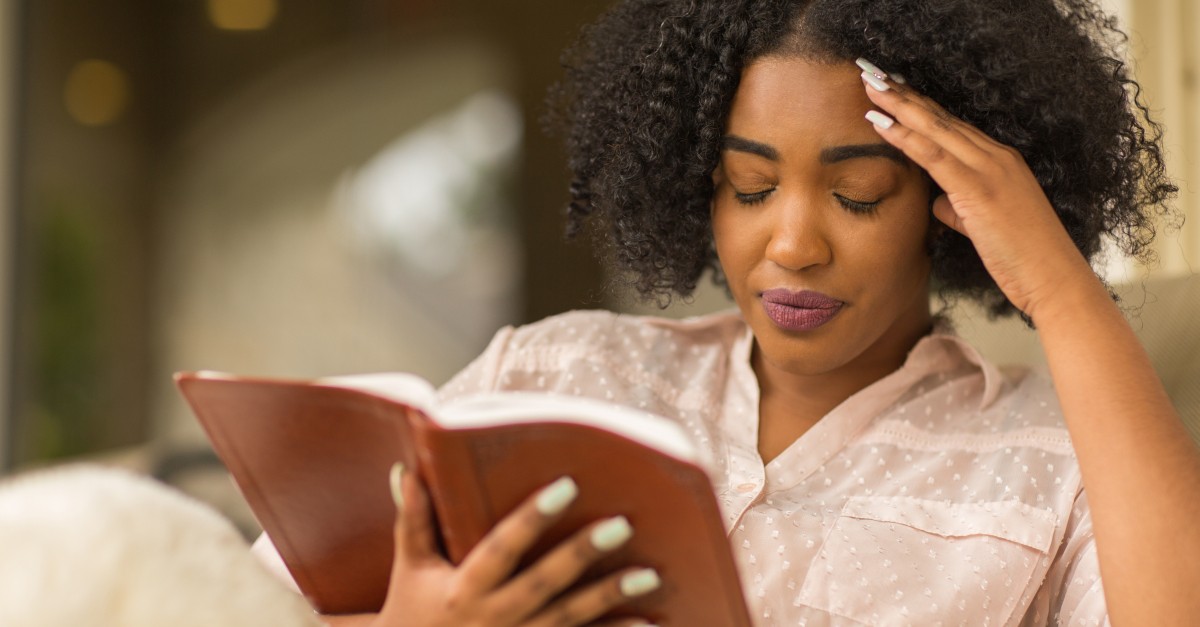 2. Strengthen a Weakness
"Therefore, dear friends, since we have such promises, let us cleanse ourselves from every impurity of the flesh and spirit, completing our sanctification in the fear of God." (2 Corinthians 7:1)
No one is perfect. Scripture confirms this in Romans 3:23 and Mark 10:18. We all sin, have weaknesses, and room to grow. Until we reach heaven, we will never perfectly reflect Jesus. However, we should strive to reflect Him better each day.
While discussing this article with a friend, she spoke of a strategy she uses to make each day meaningful for her walk with God. She focuses on identifying and cultivating a different godly character trait each week. Throughout the week, she finds Bible verses that support or exemplify that godly trait and intentionally applies those to her life and interactions.
The length of time you focus on a trait doesn't matter as long as you are intentional about it. Cultivating the godly character traits that are weakest in our lives will take time and intention, but that will add meaning to our everyday walk with Christ. If you need some guidance on some godly character traits, I recommend checking out the fruits of the spirit in Galatians 5:22-23 as a starting point.
Photo Credit: © Getty Images/digitalskillet3
Slide 3 of 5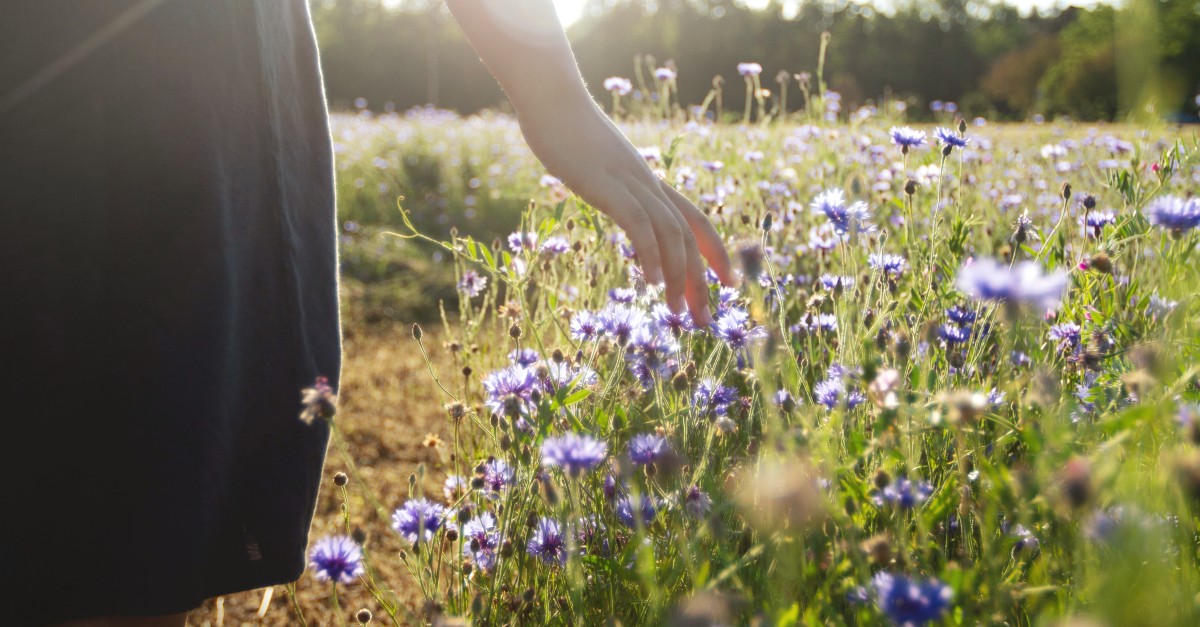 3. Treasure the Moment
"But Mary was treasuring up all these things in her heart and meditating on them." (Luke 2:19)
How often do we rush from task to task to task without pausing to absorb and treasure the moment we have? I'm a caregiver, and I spend my time running from appointment to appointment, or managing various crises. It is so easy for me not to pause and treasure this special time with my mother-in-law.
Even Mary, the mother of Jesus, had to intentionally pause in her life and treasure moments in her and her Son's life. You can see this in two places during the early days of Jesus. First, in Luke 2:19, when the shepherds appeared to worship the King the angels heralded and again, in Luke 2:51, after Joseph and Mary found twelve-year-old Jesus teaching in the temple complex. These were intentional moments. Mary paused and meditated on them.
I encourage you to pause at least once a day and look around to see what moment you can treasure. Are your kids in the backseat acting silly or bickering? Treasure it. Commit it to your memory in as many details as you can. Children grow up. Sibling relationships change. The mother-in-law you are a caregiver for will one day be gone. Even those tough moments you hated once will become a memory you sigh over.
Find one moment a day to treasure in your heart, even if it is something as small as the feel of the sun on your face. Meditate on the moment. Commit it to memory. These moments will help you to identify the often overlooked, meaningful moments in your life.
Photo Credit: © Sparrowstock
Slide 4 of 5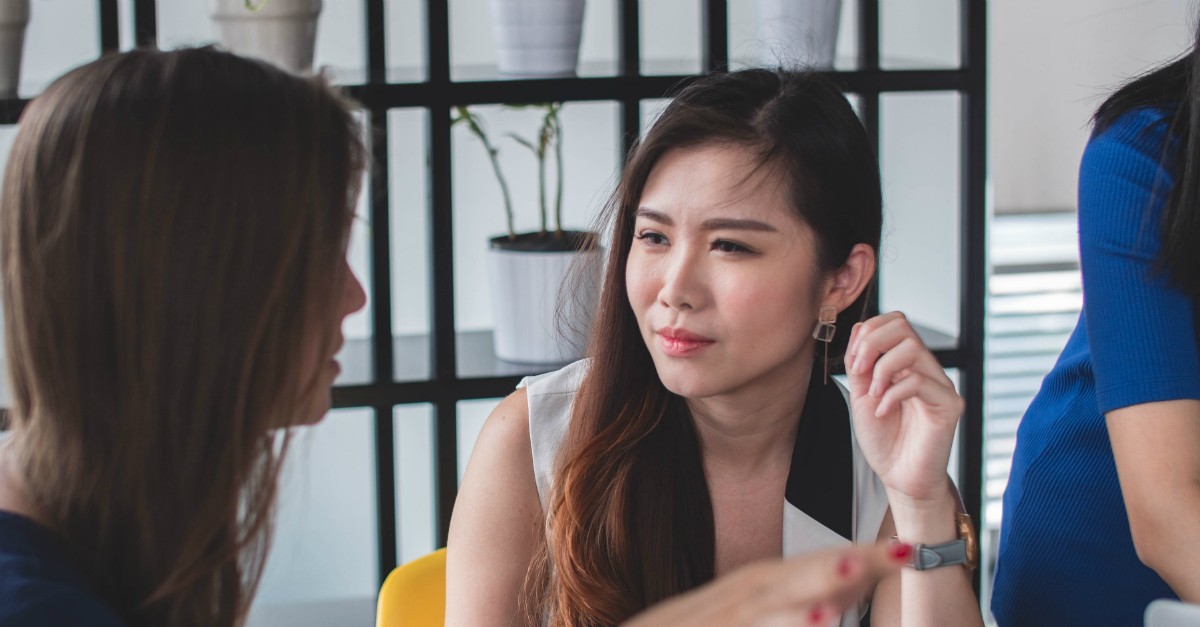 4. Be Present
Therefore, whether you eat or drink, or whatever you do, do everything for God's glory." (1 Corinthians 10:31)
How many meaningful moments do we miss in our lives because we are distracted by our phones, TVs, or to-do lists running through our heads? Our attention is often divided between the people we are with and some mental distraction.
Being present in the moment involves more than ourselves. Those around us can tell when we are distracted. There are some people in my life I fully expect to spend more time looking at their phone than visiting when they come over, and while it's expected, it's also hurtful. I think about all the conversations I could have had if they had only looked up. But then I remember how guilty I can be of doing the same thing.
While this might be similar to treasuring moments, it also extends beyond noticing "what is" to the "what could be." God created us as relational creatures. Set aside those distractions, engage with the people around you, and make meaningful moments.
Photo Credit: © Unsplash/Mimi Thian
Slide 5 of 5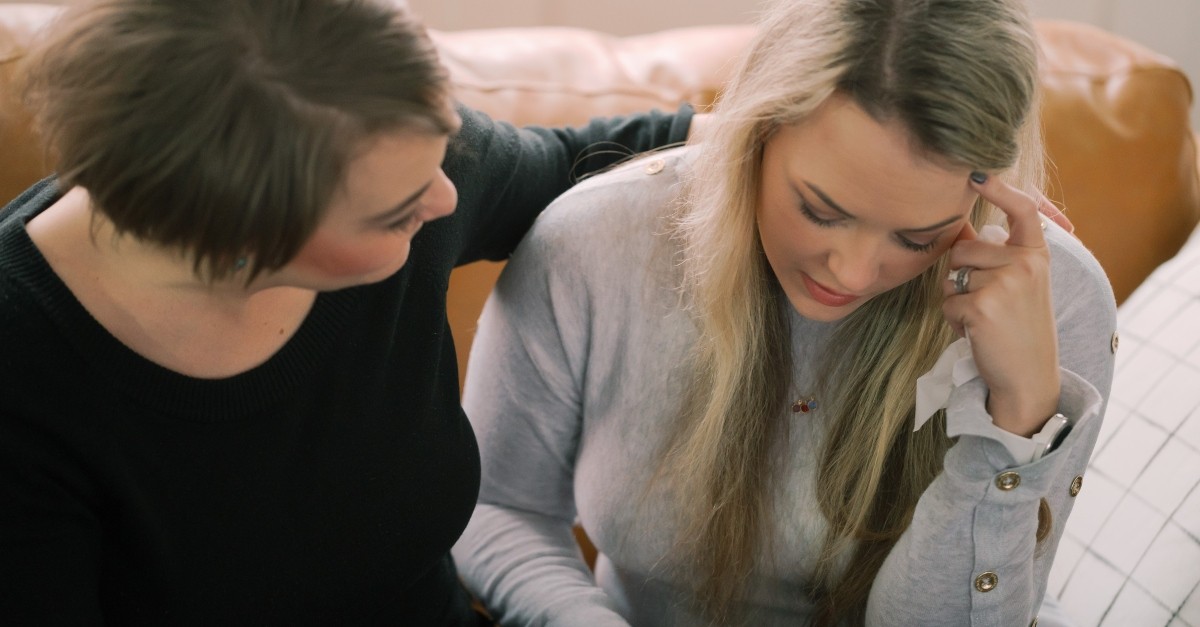 5. Encourage Someone
"Therefore encourage one another and build each other up as you are already doing." (1 Thessalonians 5:11)
In a culture of self, setting aside a few moments of your day to serve or encourage someone else will stand out to others and bring deeper meaning to your day.
Encouraging someone else can be as simple as reading your cashier's name tag in the grocery line and striking up a short conversation using their name. People love to be seen and heard. Ask how their day is going. Thank them for their hard work and help. Don't forget the bagger at the end of your lane.
Do you have a little extra cash? Pick up someone's bill or buy them a cup of coffee. Maybe someone you know needs a few groceries to hold them over. It might be inconvenient to run to the store and then drop it off, but it can make a significant impact on them and your day.
Don't have the cash to spare? Everyone can share a compliment, encouragement, or give time to have a conversation. Praying with someone as they face something difficult or exciting can add meaning to the day for both of you. As scary as it may feel, you can pray with a stranger if they are open to it. Often, those are the meaningful moments that leave me most in awe. God wants to use you, and taking a moment to encourage someone else is one way He does that.
However, working from home during the pandemic can make interacting with others more difficult. That doesn't mean you can't still encourage someone else. Send a text message, email, or snail mail, letting someone know that you are thinking of them and praying for them. Maybe include a prayer you said for them with the message. Even better, pick up the phone or video conferencing app and give them a call. While the written word can be impactful, hearing someone's voice and seeing their face can add a more meaningful touch to your day.
These five ways are not the only ways to make your every day more meaningful, but if you are struggling, or feeling like your days go by in a meaningless blur, I encourage you to pick one or two. May you find more meaning in each day and use it to God's glory.
Photo Credit: © Sparrowstock
Originally published Monday, 09 November 2020.